"'Cause I can make it on my own and I don't need you, I found a strength I've never known. I'll bring thunder, I'll bring rain." Kesha // Praying
In 2011, the blonde bombshell Ke$ha was taking the world by storm. Crowds of dedicated fans flocked to her shows in droves to dance along and sing to the viral hits she released on her albums "Cannibal" and "Animals" (2010). Soon after, she released "Warrior" (2012). The single from the album, "Die Young", was a constant player in the top 40 radio lists, along with "Timber" (a collaboration piece with Pitbull). With infectious beats and catchy pop tunes, everyone thought Ke$ha was here to stay, at least for the rest of the decade.
In January of 2014, she checked herself into rehab. In October of 2014, Kesha started a lawsuit against her producer Dr. Luke. Her claims included sexual assault, battery, emotional abuse, and a variety of other related crimes. Due to her contract with Sony, she was unable to produce music until her obligations were completed. The tag #FreeKesha took Twitter and social media by storm, and Sony soon reacted. Although Sony and the criminal justice system did nothing to hold Dr. Luke accountable, Kesha has finally broken free of their hold. Kesha's two recent releases show that she is back with a fire.
Source: E! Online
Her single "Woman" rings a clear message that she is a woman and doesn't "need a man to be holding me too tight." Although this song shows Kesha's club and party songs are coming back, and so is her wacky and independent personality, I have never personally felt as connected to her songs as I was first listening to "Praying."

"Praying" was very obviously written in regards to the abuse she underwent at the hands of Dr. Luke. The music video begins with Kesha speaking the words-
"Am I dead or this one of those dreams, those horrible dreams that seem like they last forever? If I am alive, why? Why? If there was a god or, whatever, something, somewhere, why have I been abandoned by everyone and everything I've ever known, I've ever loved- stranded. What is the lesson? What is the point? God give me a sign or I have to give up. I can't do this anymore. Please, just let me die. You know life hurts too much."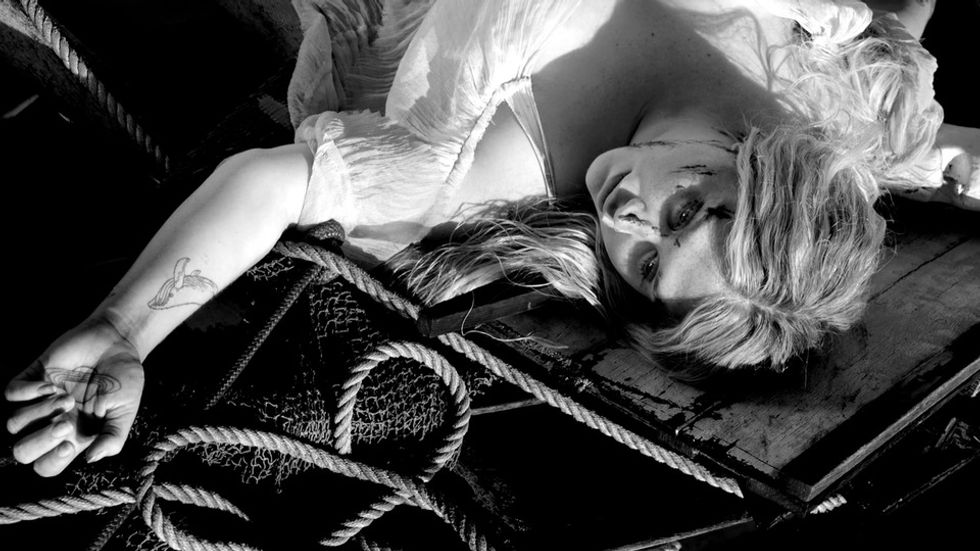 Source: Nashville Scene

The lyrics hit home with me, and I'm sure plenty of other individuals that have ever been the victims of domestic or relationship abuse. Relationship abuse of all types is on the rise. In the United States, nearly 1.5 million high school students have reported being abused by a partner in the past year. One in six college women has reported being sexually assaulted in a relationship (Love is Respect, 2013). We've heard the stories in the media. A college student at Columbia, Emma Sulkowicz, carried her mattress around campus as a message to the Chicago university. Emma was raped in the safety of her own dorm room, on the first day of her sophomore year, by a classmate. Her rapist, despite reports of assaulting two other female students, is still attending the campus with no repercussions.
We have the horrific story of Brock Turner, the Stanford University swimmer pursuing a place on the US Olympic team, who raped an unconscious young woman behind a dumpster and was given a measly three months in jail with good behavior. These stories are becoming too common. Our generation is becoming desensitized. We all think dating violence is a rare occurrence and "it would never happen to me, I'm stronger/smarter than that". That's exactly what I thought, too.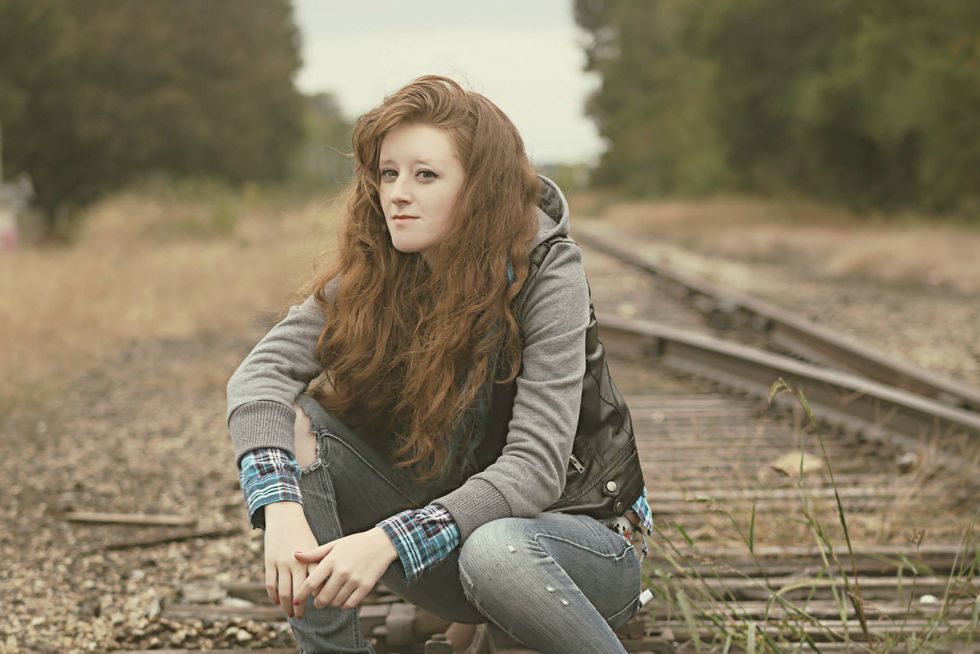 Source: Cheyenne Fallon Photography

I never thought I would ever say I was the victim of dating/relationship violence. I would never have thought that I would ever be the victim of sexual assault by a partner. None of us ever think it could happen to us. It almost never starts violently. Instead, we get lured in by a sweet smile and a string of kind words. You definitely never think it could happen to you twice. Young people who are exposed to relationship violence are at a higher risk to experience it again later in life.
Like Kesha, it's taken me years to repair the damage done to my confidence, self-esteem, and self-worth. Rather that be vindictive and vengeful, the song "Praying" shows that Kesha hopes Dr. Luke will realize his mistakes and change his ways. Even though the situation was difficult, Kesha grew, has moved on, and continues to mature as an artist and an individual.

"Well, you almost had me fooled
Told me that I was nothing without you
Oh, and after everything you've done
I can thank you for how strong I have become.

'Cause you brought the flames and you put me through hell
I had to learn how to fight for myself
And we both know all the truth I could tell
I'll just say this as I wish you farewell.

I hope you're somewhere praying, praying
I hope your soul is changing, changing
I hope you find your peace
Falling on your knees, praying

."
There is a lot more to be expected of Kesha, and I eagerly await an album from her. Her story and her resilience stands as a pillar to all victims of abuse, an image that abuse doesn't mean you can't accomplish great things. Kesha is back, and here to stay.