Since Sunday, April 26th marked the final day of National Park Week, I want to reflect on some of my most memorable experiences across the United States and Canada. They provide a safe home for native plants and animals. I learned furthermore about the role these national parks play in documenting climate change. Due to the issue intensifying by the day, vegetation and animal species have severely been threatened, along with dying trees and glacier retreating, caused by increased drought and changes in wildfire patterns.
All in all, we must protect these federal lands. In the end, it will be up to us.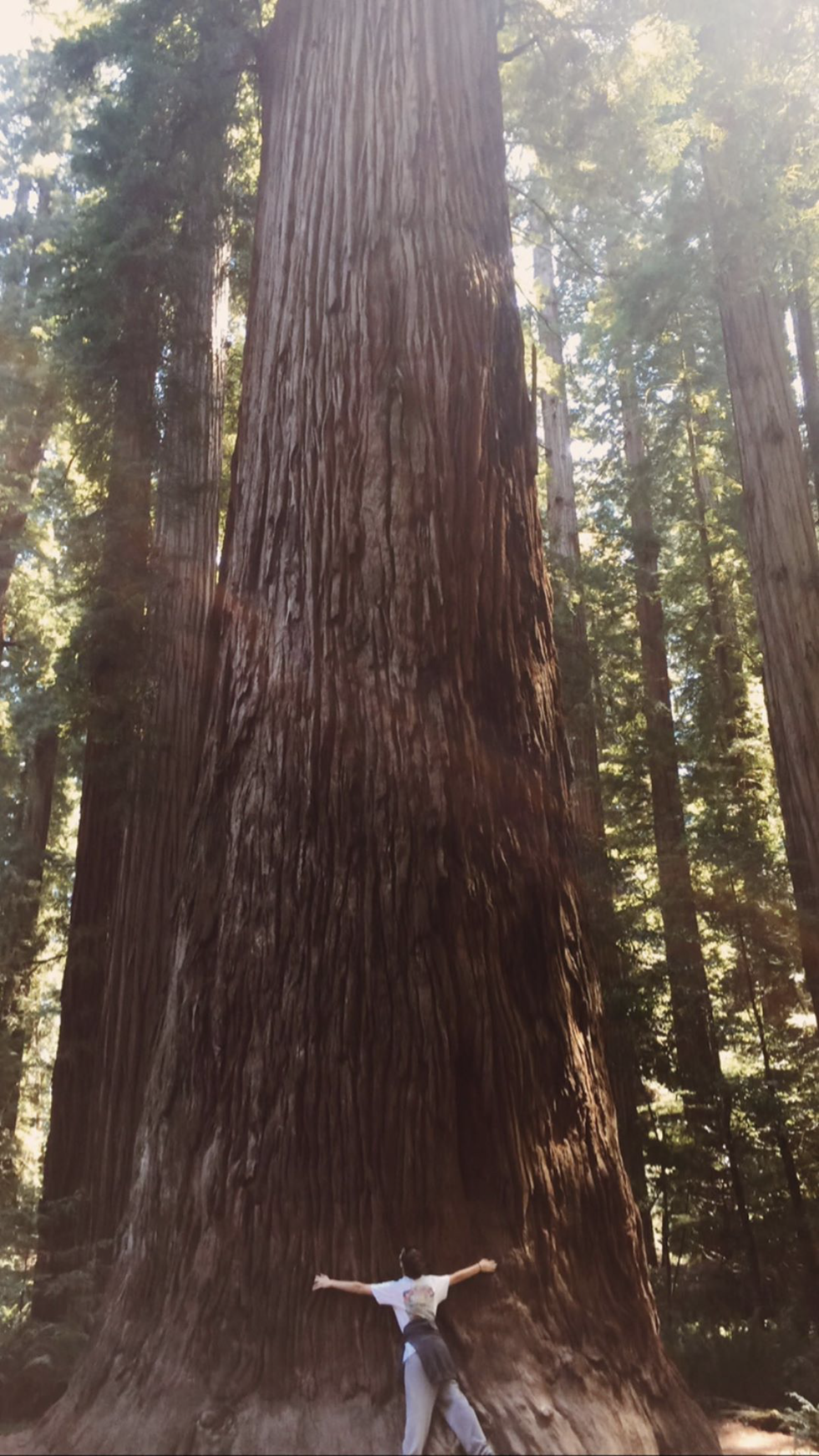 Genevieve Timm
Photo taken at the Jedediah Smith Redwoods State Park within the Redwoods National Park, California, US.
Known as the home to the tallest trees on earth, the Park also protects vast prairies, oak woodlands, wild river-ways, and nearly 40-miles of rugged coastline. Some sights I highly recommend to explore include Fern Canyon, named for the ferns growing on the 50-foot high walls, Trees of Mystery, features interpretive trails through Giant Redwoods and a number of unusual tree formations, and Redwood Creek, where there is a scenic trail to hike and observe the beautiful nature. You will not regret exploring this national park. I remember when I went tent camping at the state park, photographed above. It was dark when we arrived, so when I woke up the next morning, my breath was taken away by the Redwoods that surrounded our camping area.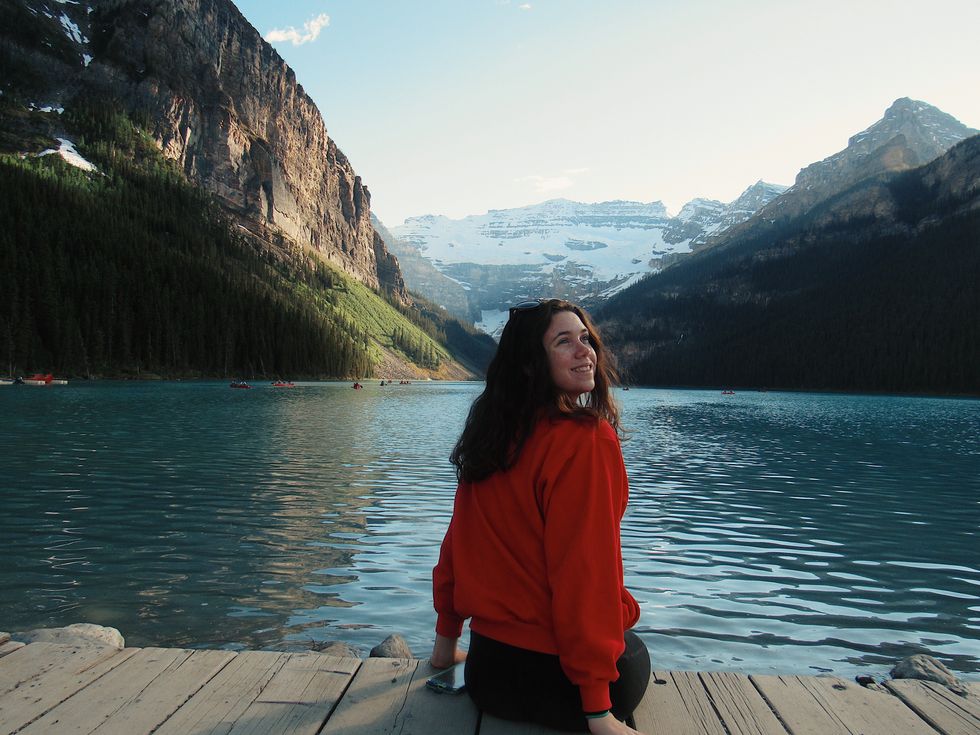 Sophia Timm
Photo taken at Lake Louise in Banff National Park, Alberta, Canada.
Lake Louise is one of many must-see stops when visiting Banff National Park. The turquoise, glacier-fed lake ringed by high peaks and overlooked by a stately chateau. The turquoise color of the water comes from rock flour carried into the lake by melt-water from the glaciers that overlook the lake. Although it would be cool, I do not recommend swimming in the lake as the warmest it will ever get is 5 degrees Celsius. Geez Louise! As I was exiting the site where I was tent camping, I watched as a black bear was crossing the road in front of me. What a wonderful experience.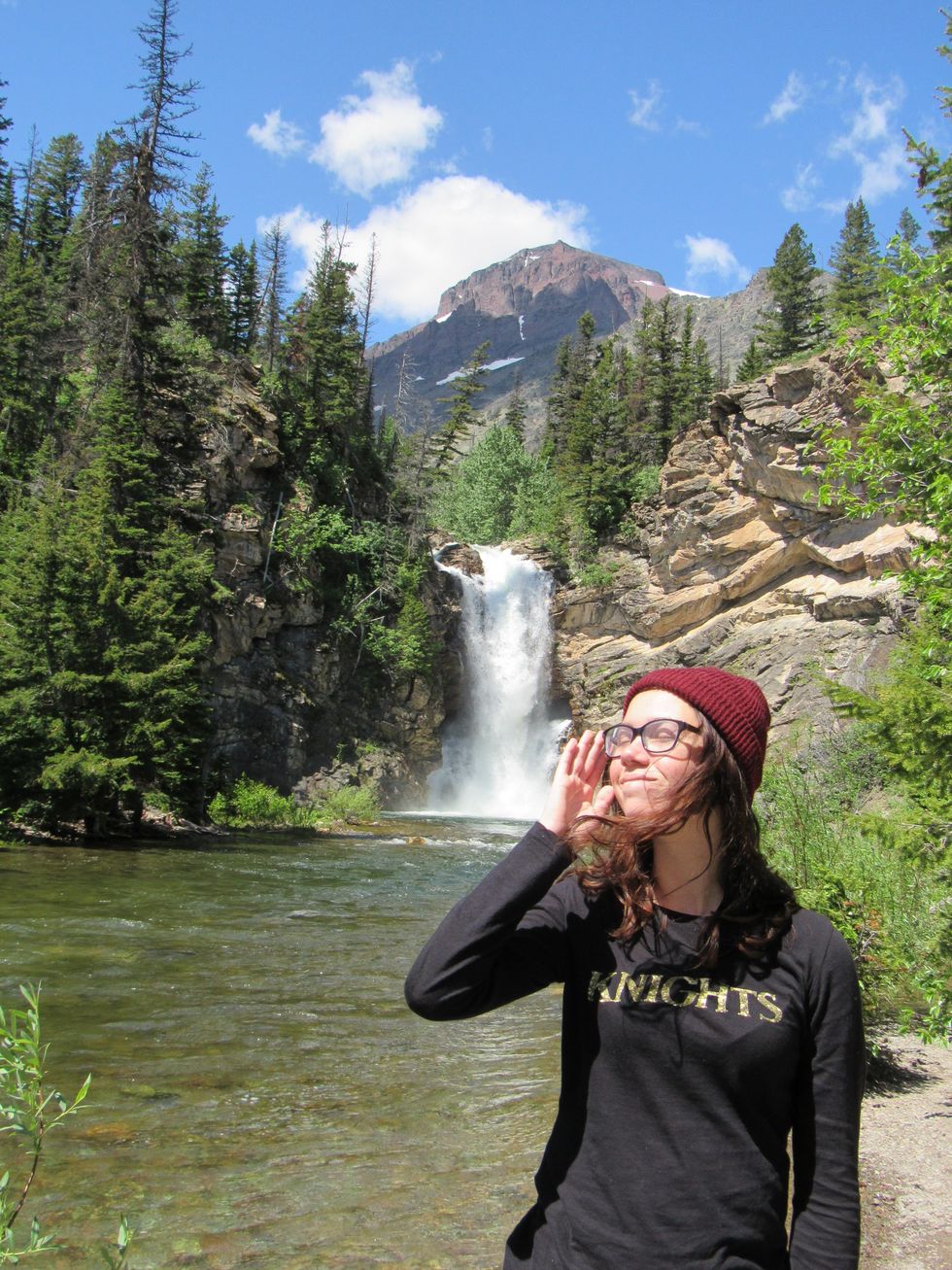 Sophia Timm
Photo taken at East Glacier Park with Glacier National Park, Montana, US.
Glacier National Park was so fun! I highly encourage you to check out Lake McDonald in particular. There is a boat ride you can take there that tours through the mountains where I got to see mountain goats for the first time. If you prefer sight-seeing from your vehicle, then I recommend exploring Going-to-the-Sun road, a scenic mountain road that traverses the park, crossing the Continental Divide through Logan Pass at an elevation of 6,646 feet (which is the highest point on the road). Unfortunately, like Banff, I was only able to visit for a couple of days and could not explore the scenic road. With that being said, you should also visit Two Medicine Lake, a great area to take a break and take in the gorgeous view, hike to the Running Eagle Falls, and stop at areas that overlook the monumental glaciers.
I encourage everyone to visit a national park or two sometime during your life; you might learn something about yourself, your country, and the natural world around all of us.
As President Franklin D. Roosevelt put it, "There is nothing so American as our national parks... the fundamental idea behind the parks... is that the country belongs to the people, that it is in process of making for the enrichment of the lives of all of us."