So recently I discovered this app called Art and Culture by Google. You can do all whole bunch of stuff with it and learn a lot about, well, art and culture. However... there is an option to compare your selfie to a famous piece of art work. Let's just say it's either spot on and scary accurate or completely wrong and degrading. Mine is degrading; it completely tore my self esteem down. Here are some results that my community and I got. Enjoy.
Mine: Definitely lost a bit of confidence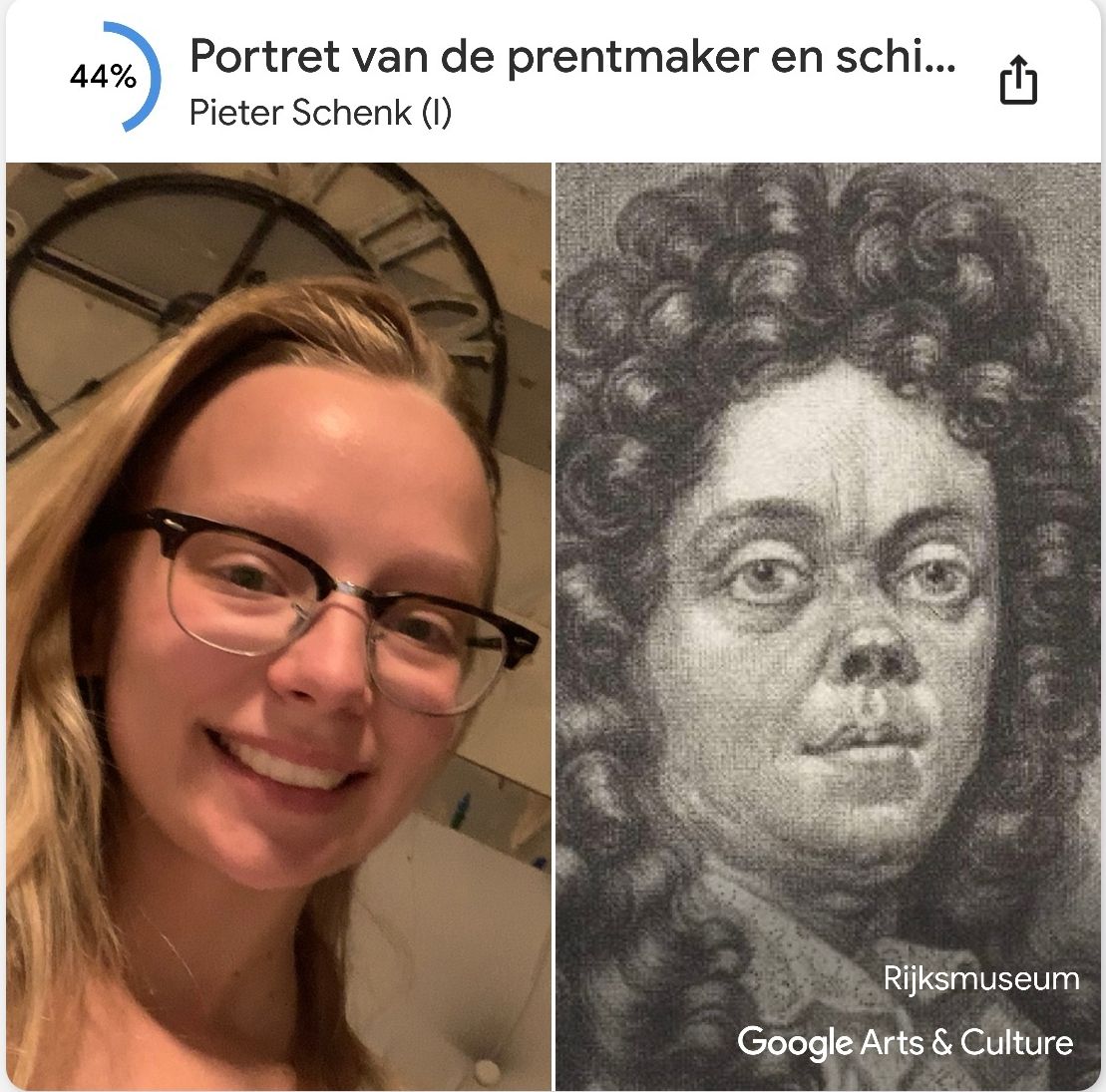 personal photo
1. I am female. They gave me a guy.
2. I don't have a pig nose, thank you though.
3. This looks absolutely nothing like me. I am butthurt.
Britney's: Spot on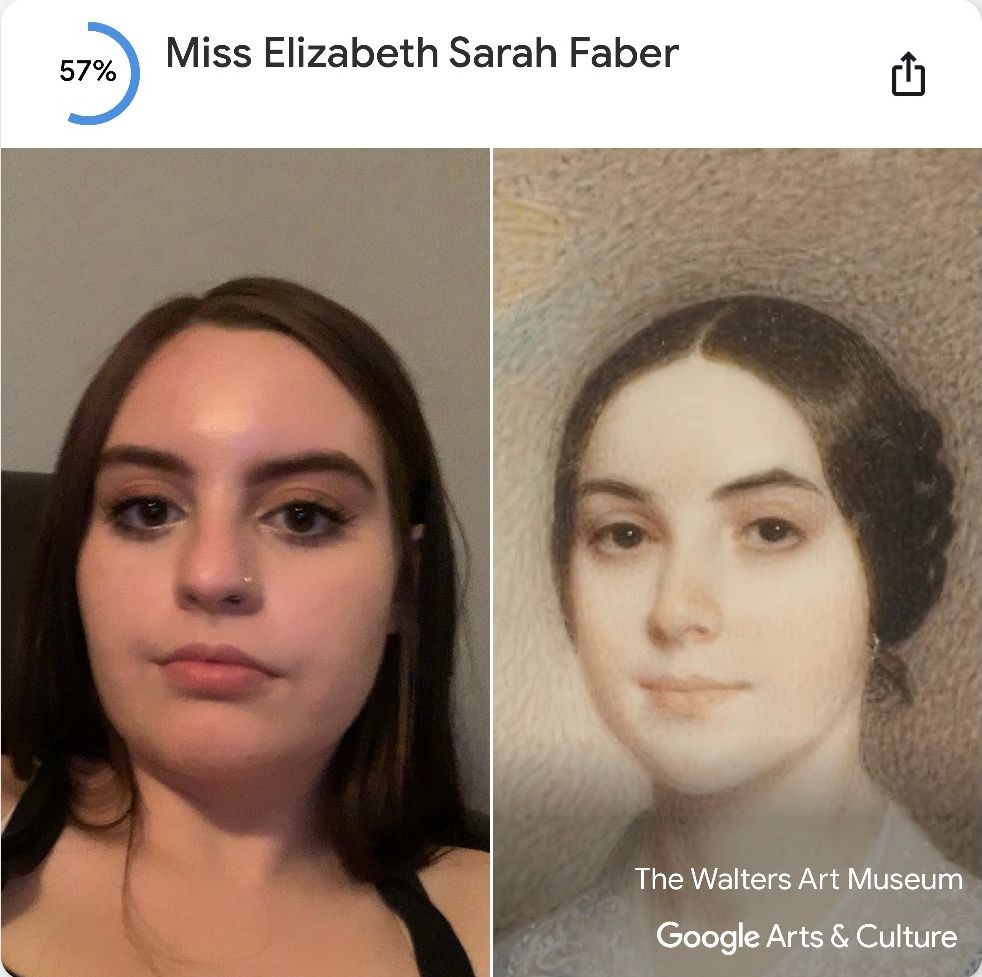 Britney Huish
LOOK AT THIS. I am convinced that Miss Elizabeth Sarah Foster is an ancestor of Britney's. No doubt.
Aubree's: Oh dear Lord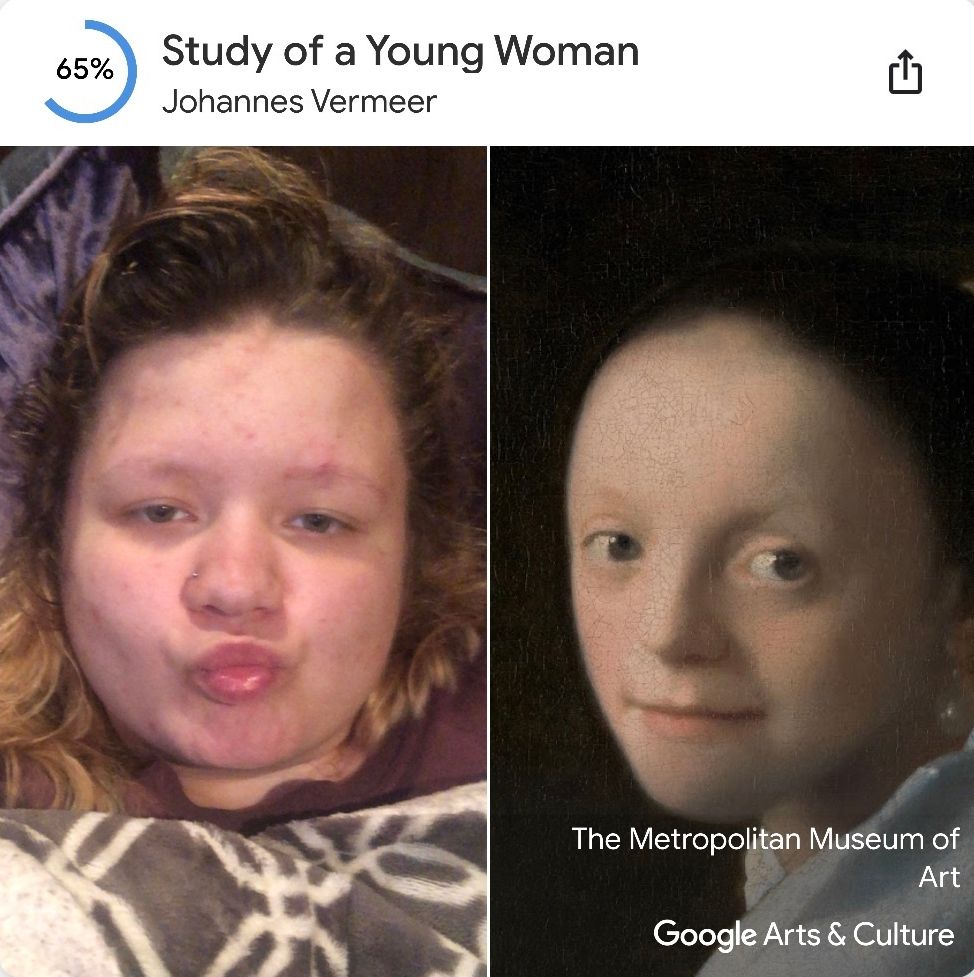 Aubree Young
This is terrifying, no cap. She looks like a ghost. And Aubree ain't a ghost.
Boni's: My feelings are hurt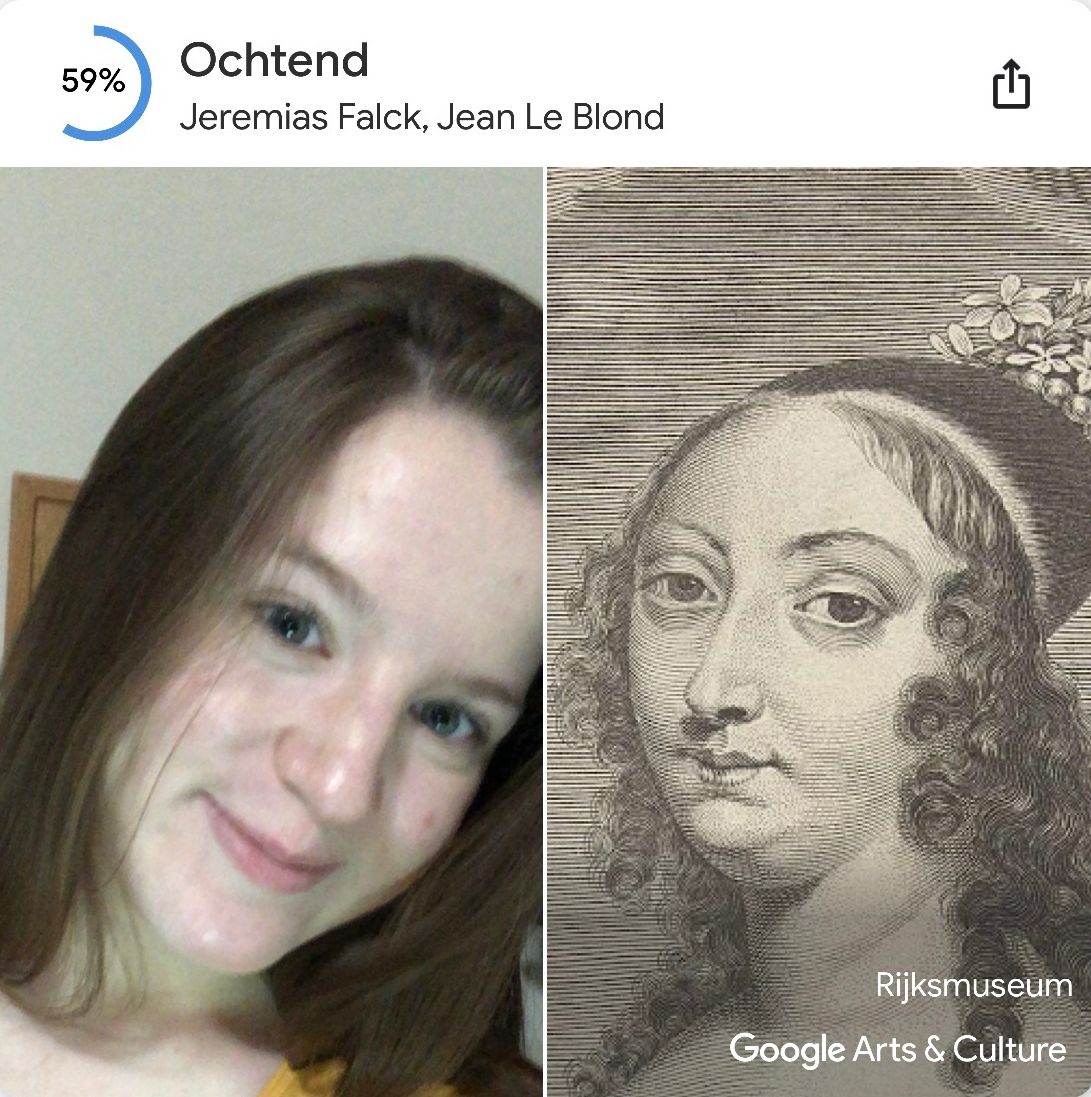 Boni Brown
This is the image that sparked our community conversation. Boni, I am truly sorry. You are very beautiful, don't let Google tell you otherwise.
Isaac's: TWINS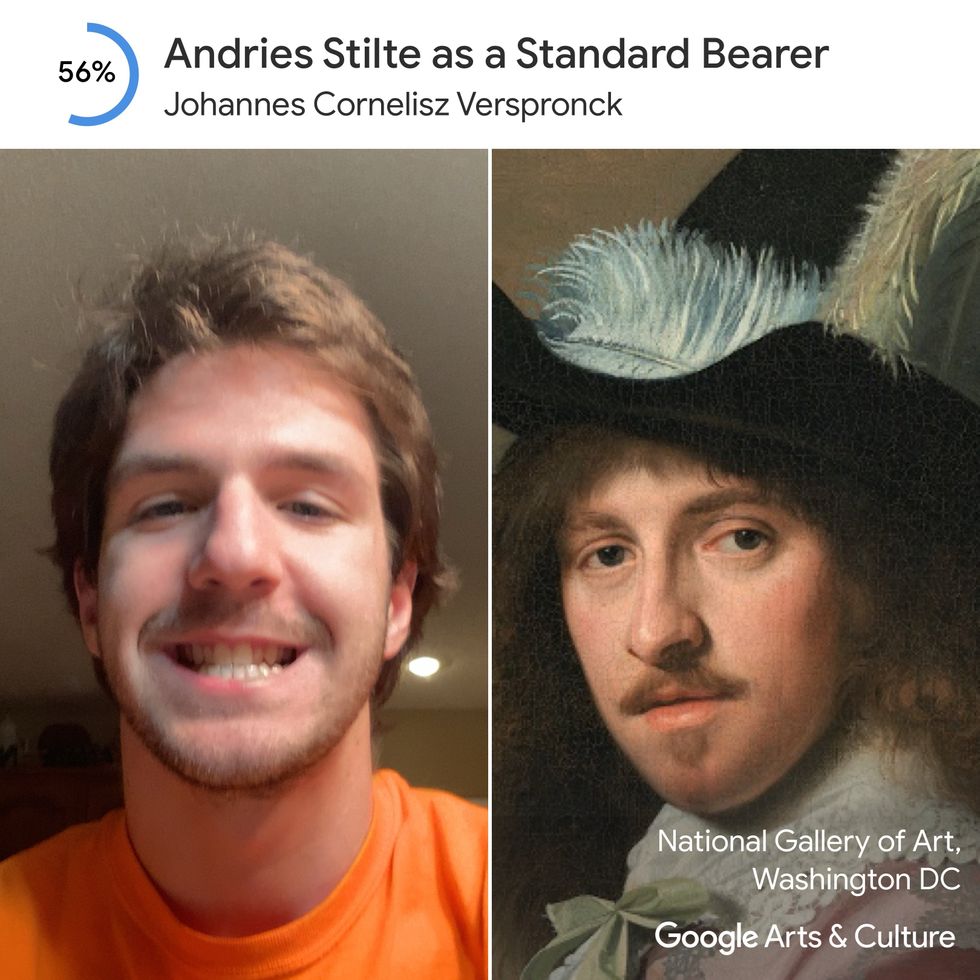 Isaac Martin
Okay but like if Isaac isn't related to this guy, I quit life.
Hannah's: Ehhhh it's a stretch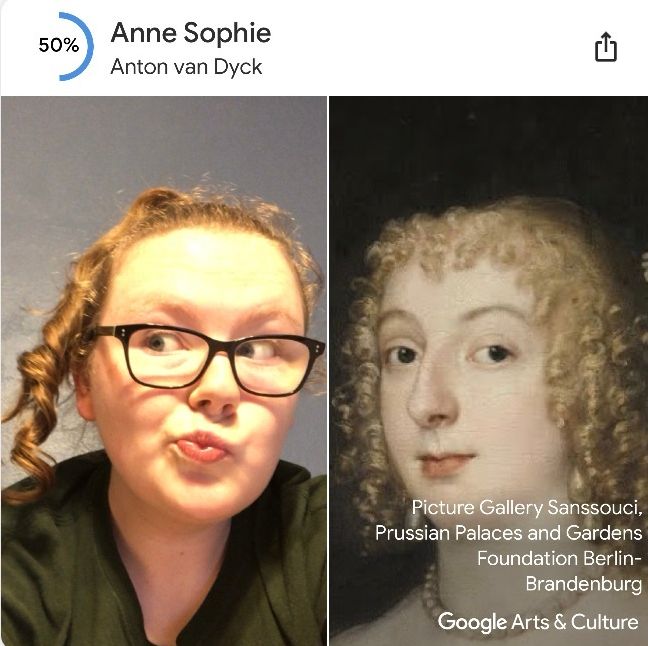 Hannah Cason
I see where they got the curls from, but other than that, I don't see it.
Mackenzie's: She's not a MAN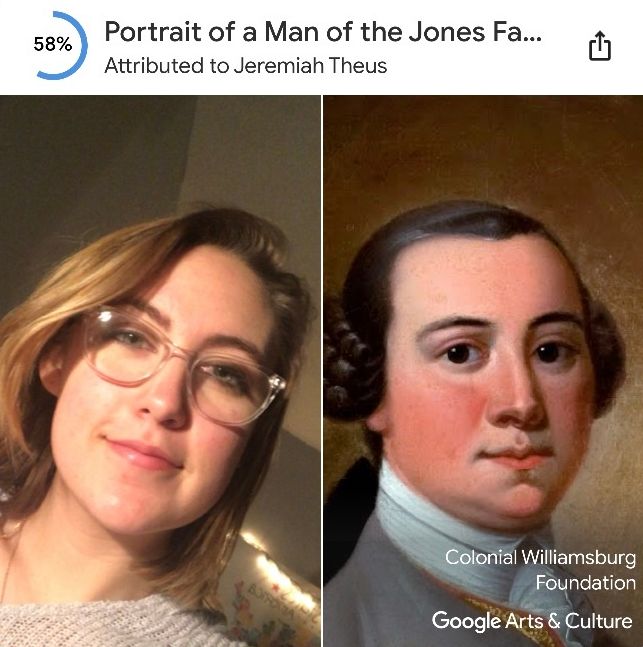 Mackenzie Bond
Again, Mackenzie is a woman. This is a disgrace to humanity, Google.
Anna's: On the fence about this one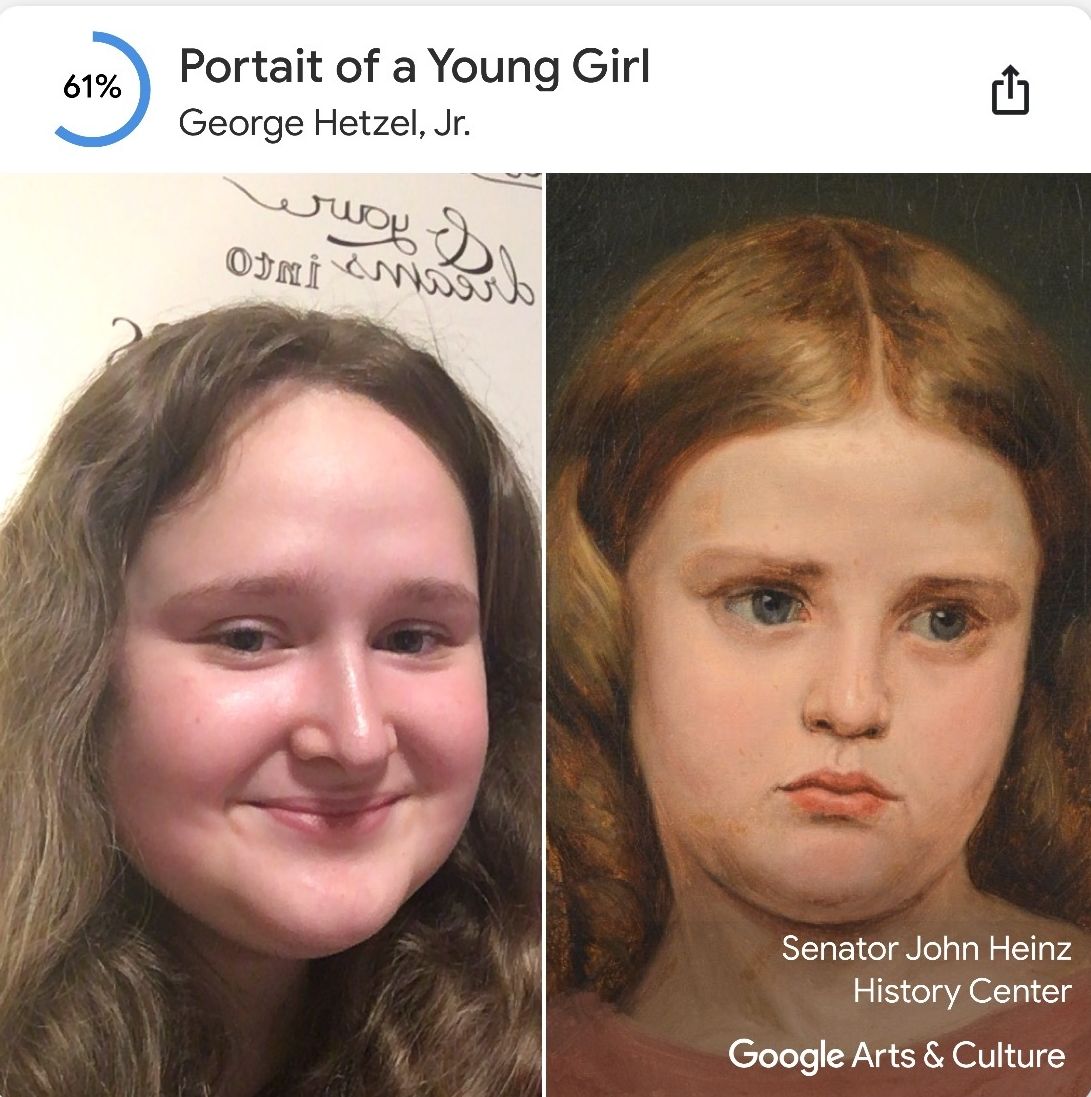 Ok but I kinda see it!
Rebecca's: Oh hell no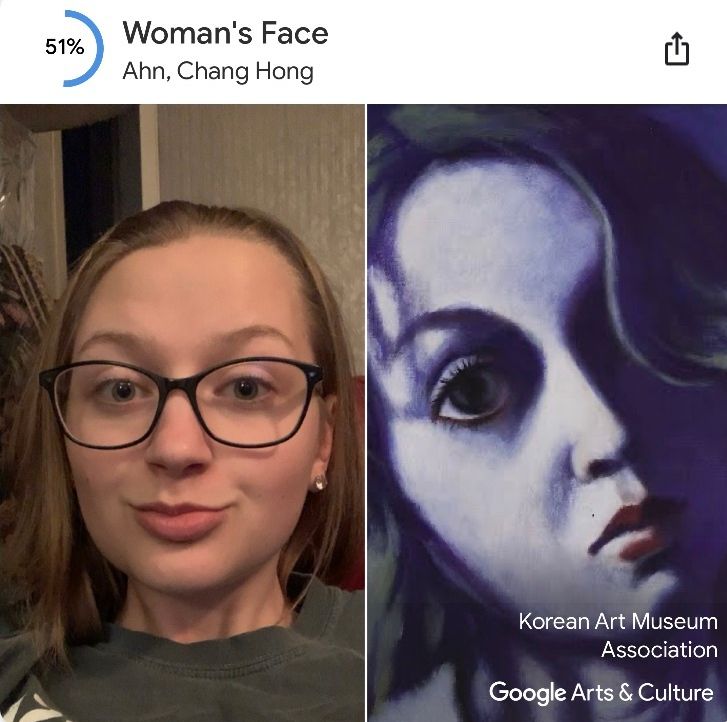 I am CONVINCED this is my sleep paralysis demon. I am crying in the corner right now. I am not okay.
Isabella's: Oddly accurate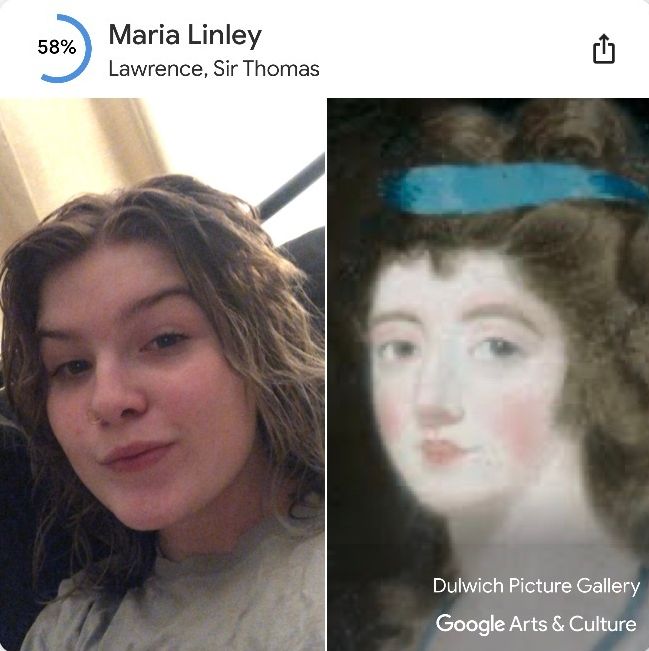 Isabella Compton
If you told me they were related, I would believe you.