Disney parks fascinate everyone, maybe that's why there is a park in California, Florida, Tokyo, Paris, Hong Kong and Shanghai. One thing is for sure though everyone loves Disney food. For some reason, their food is just amazing. Like Walt Disney World popcorn is the most amazing popcorn ever. So it's no wonder that Tokyo Disneyland and Tokyo Disney Sea stepped their game when they made their food for the parks. There are some people who go just for the food. So I hope you are hungry because we are going on a food journey.
1. Shrimp Bun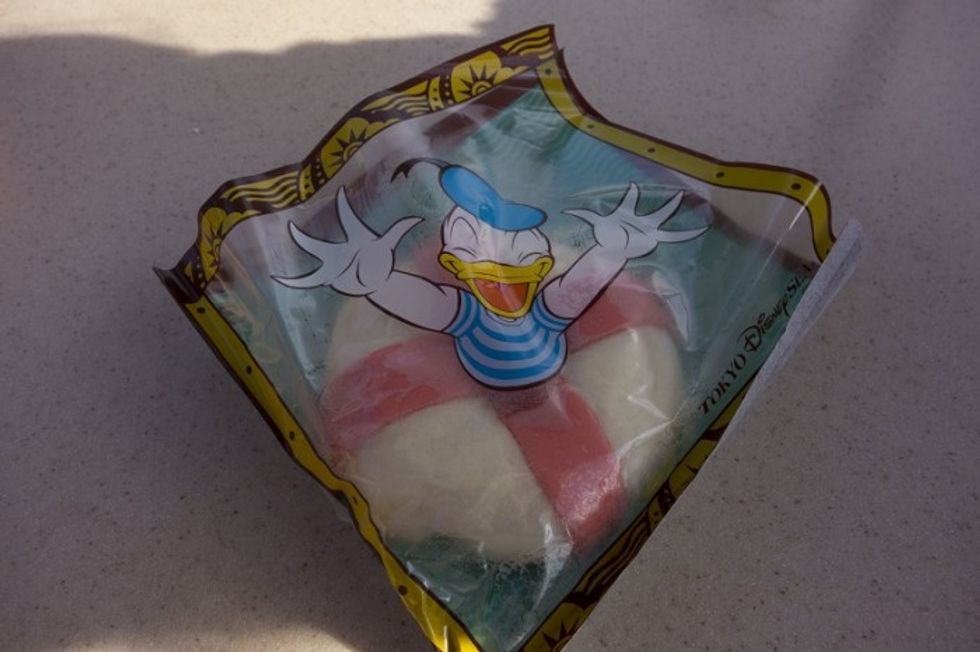 I am not a huge seafood fan but I would totally try this because look how cute it is. So what the shrimp bun is, is a gyoza bun (a Japanese dumpling) filled with shrimp. This can be found at Tokyo DisneySea so the theming of Donald in a inner tube is perfect.
2. Mochi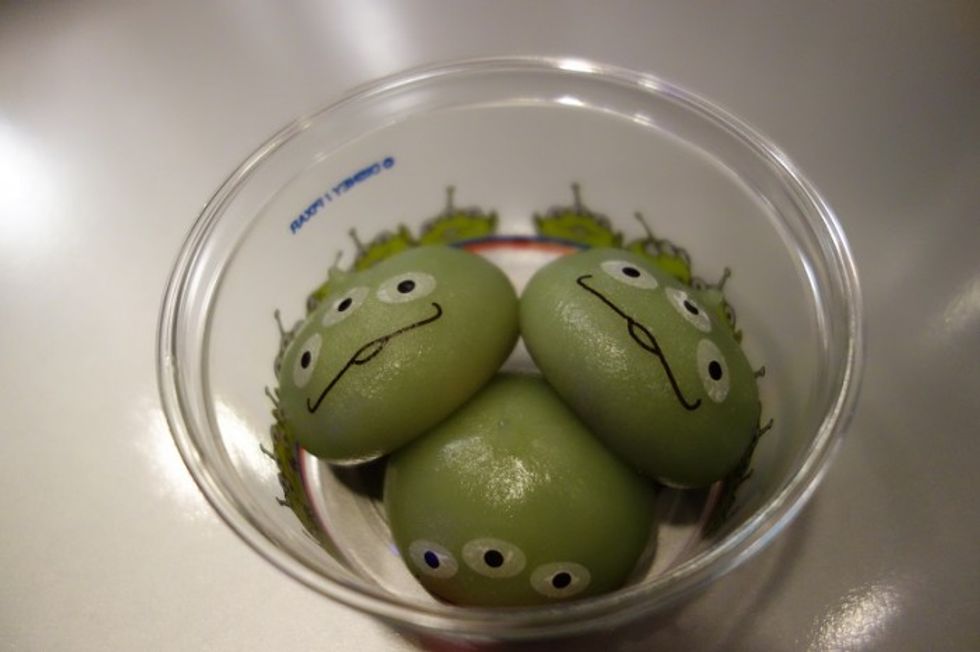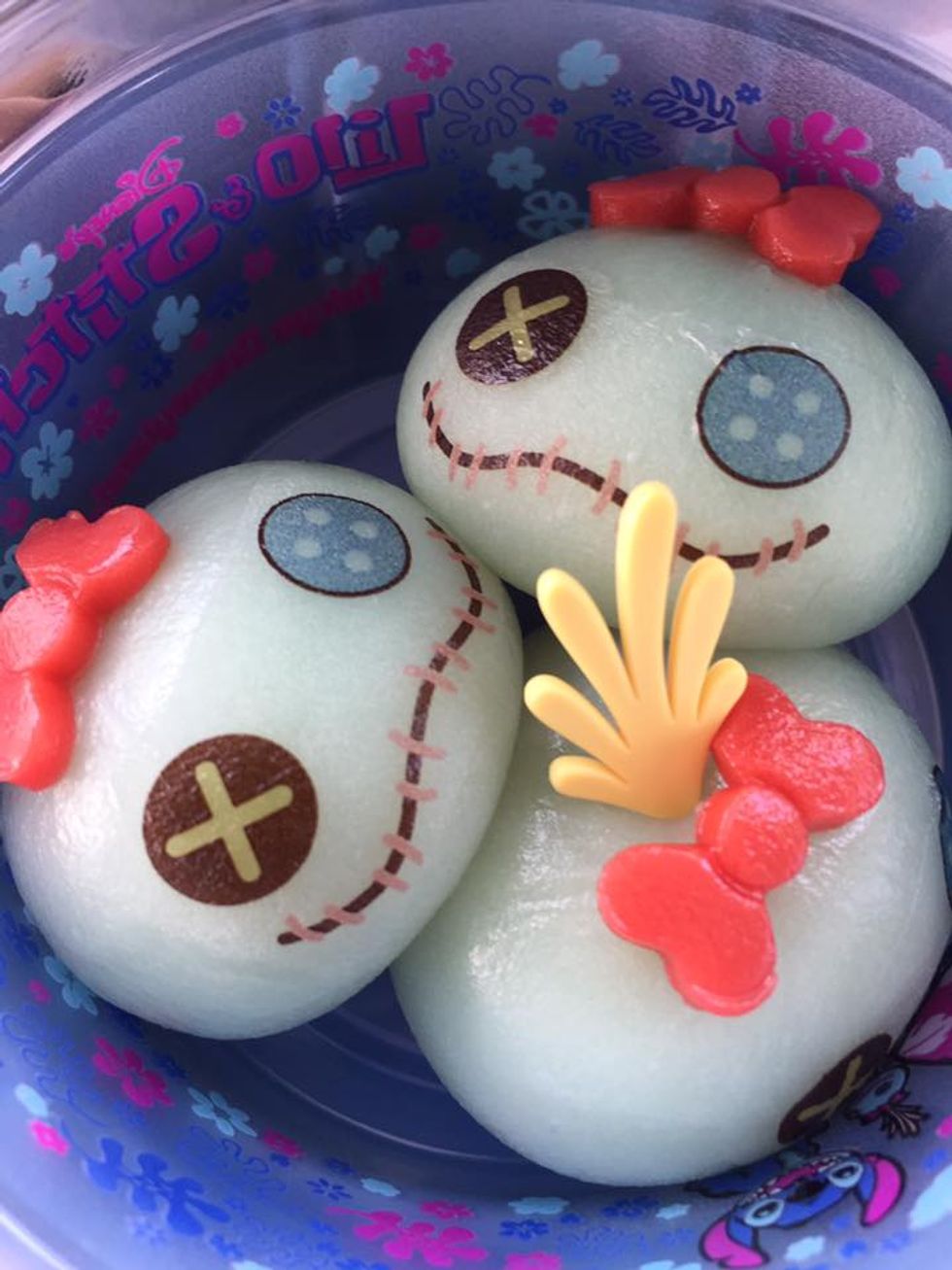 The Green Alien and Scrump Mochi may be the most famous instragramed food at Tokyo Disney. The Green Alien Mochi is filled with ice cream and can be found in Tomorrowland in Tokyo Disneyland. The Scrump Mochi is filled with banana, mango, and purple sweet potato. While some say they don't live up to their reputation many still buy them just for the photo op.
3. Chandu Tail

First Chandu is an adorable tiger sidekick of Sinbad who has his own ride at Tokyo DisneySea.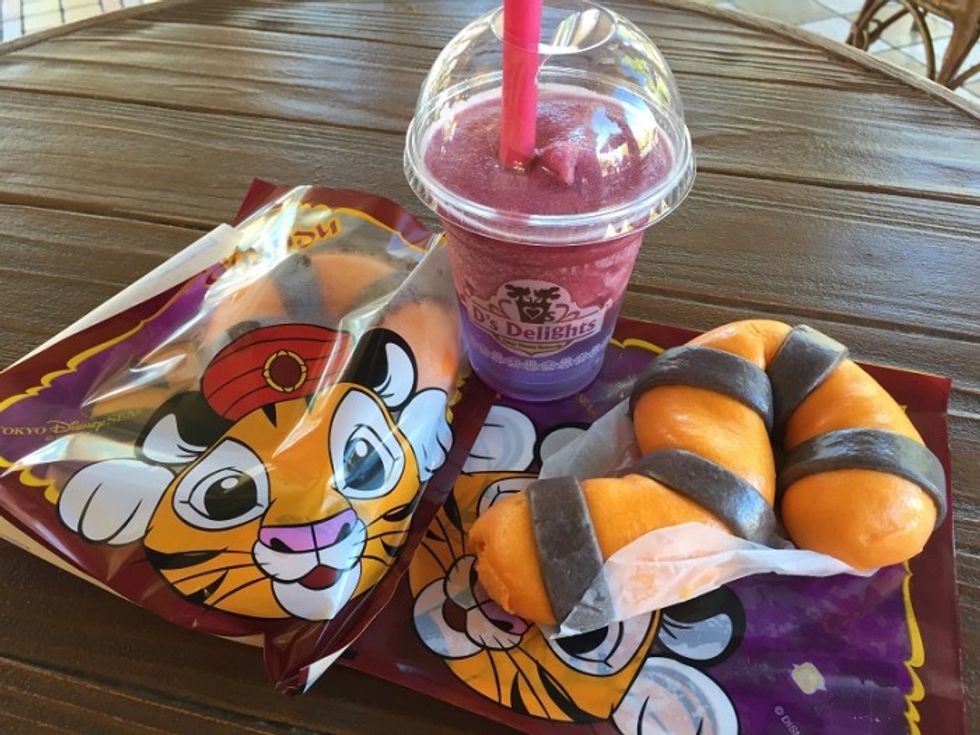 Surprisingly the Chandu tail is savory not sweet. It is once again a gyoza bun but this time it is filled with chicken. I mean this is a way to have your kids eat their food because of how cute it is.
4. Mickey Glove Bun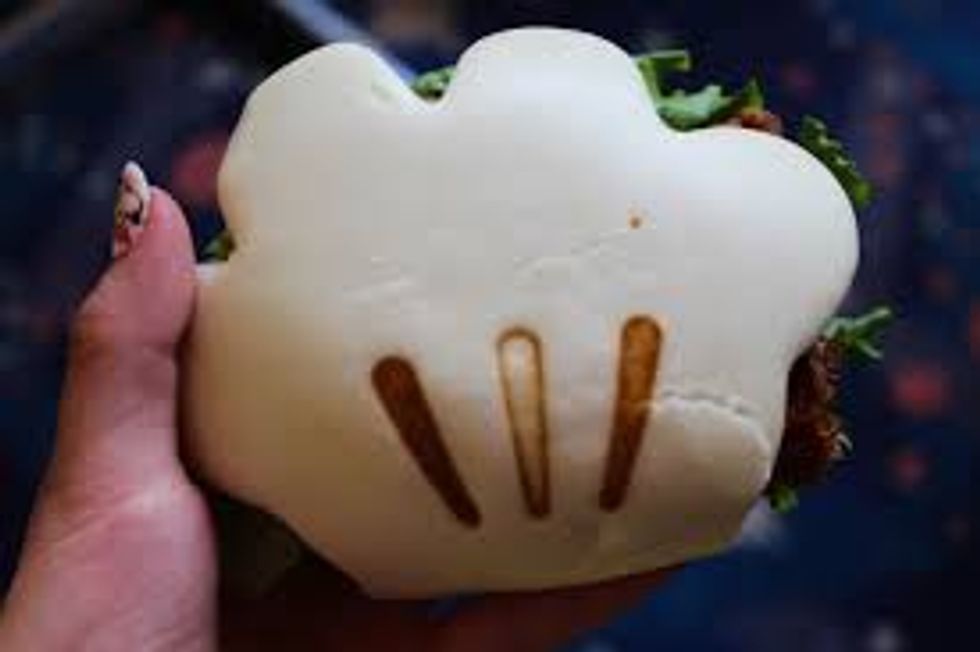 I love that they use this fun Mickey glove shaped bun for sandwiches. Tokyo Disney gets it right when it comes to the theme of their food tying in with the park.
5. Pizza Spring Roll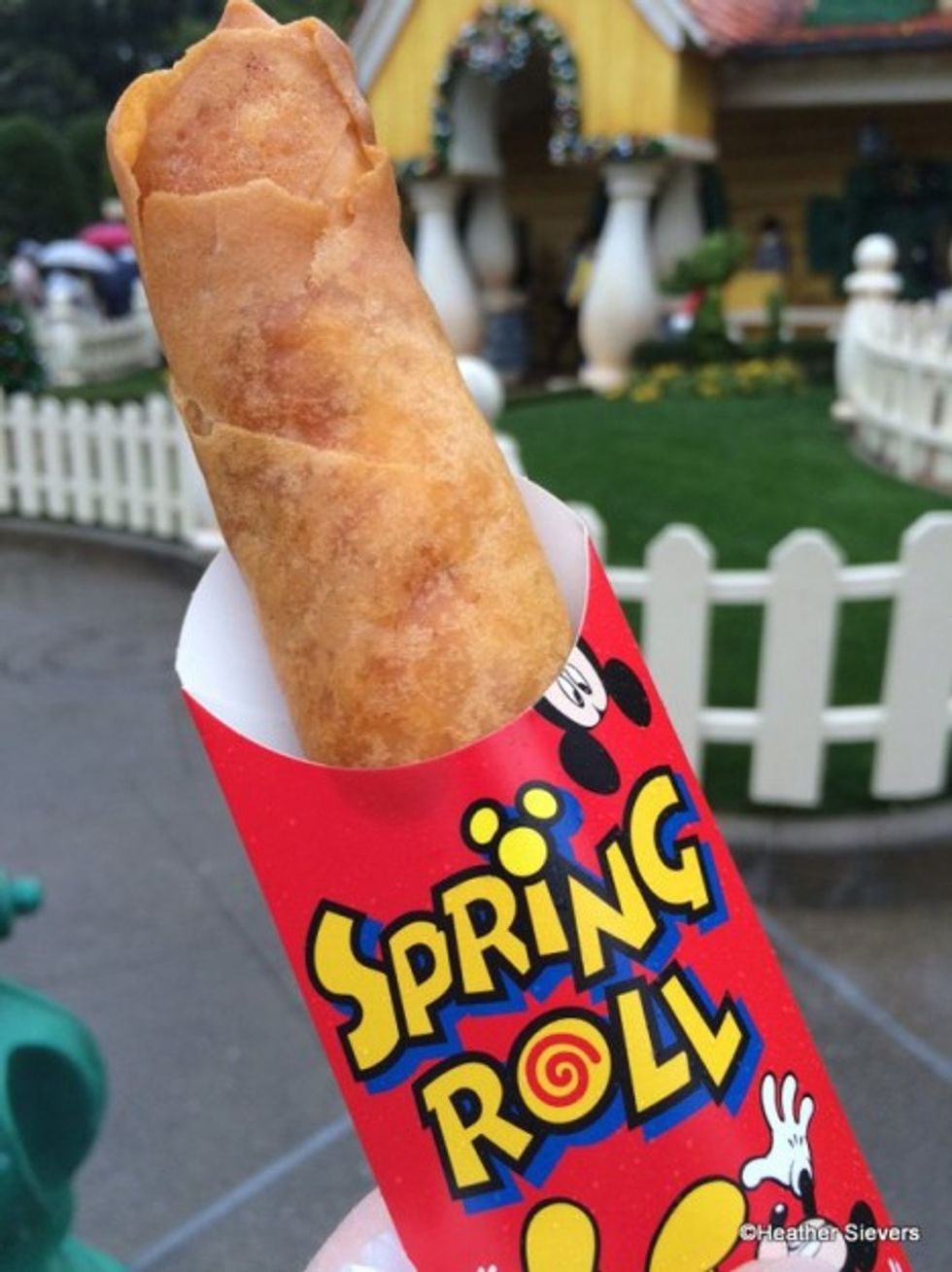 Yes, you did just read that right, Tokyo Disneyland has a pizza spring roll. This delicious treat can be found in Toon Town in Tokyo Disneyland. But for real I need one right now.
6. Mickey Churro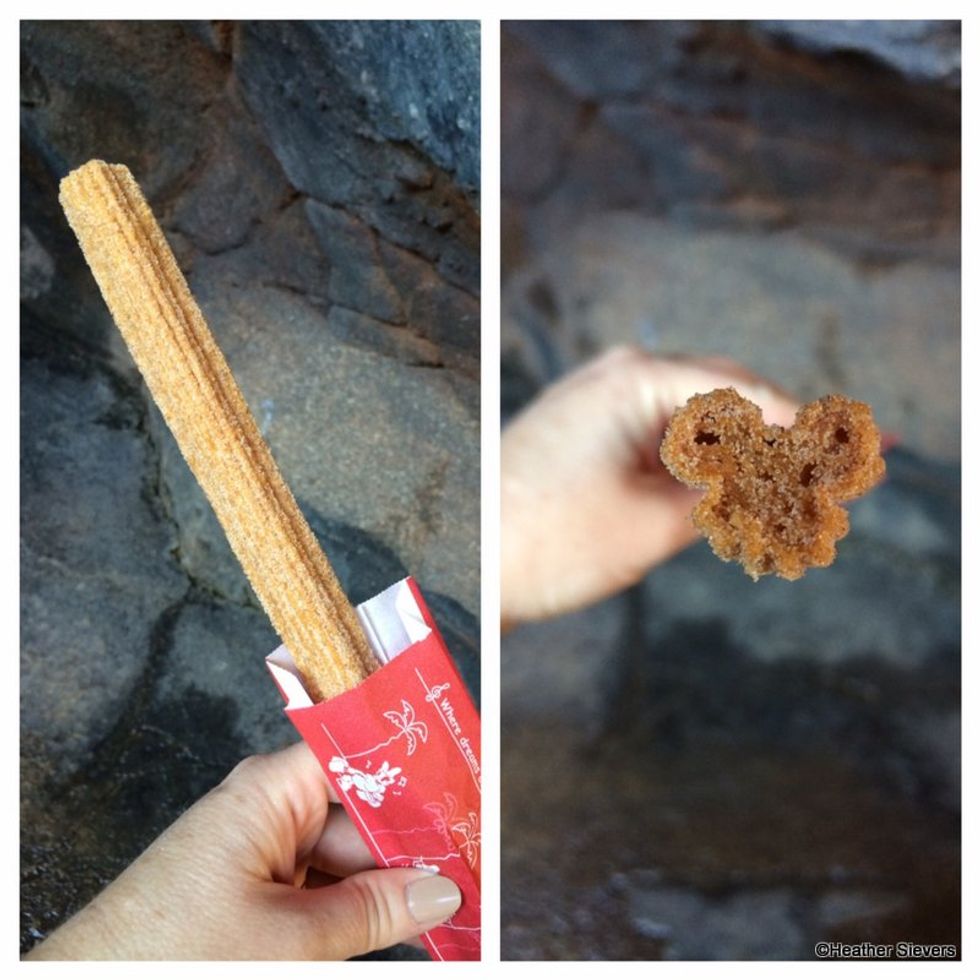 Listen we wouldn't be talking about Disney food if we didn't include the churro. Now Tokyo just stepped up and made it Mickey shaped. I hope you are taking notes Walt Disney World and Disneyland.
7. Mike Wazowski Melon Bread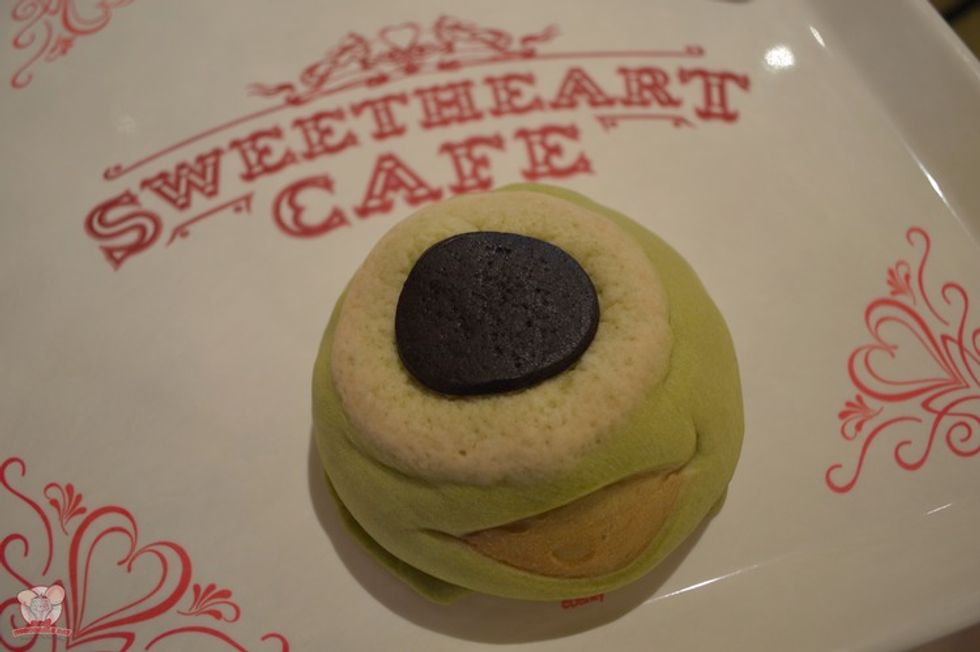 Literally the cutest bread I have ever seen! This treat can be found in Tokyo Disneyland at Sweetheart Cafe. The bun has a light melon taste and his eye is chocolate.
8. Gyoza Dog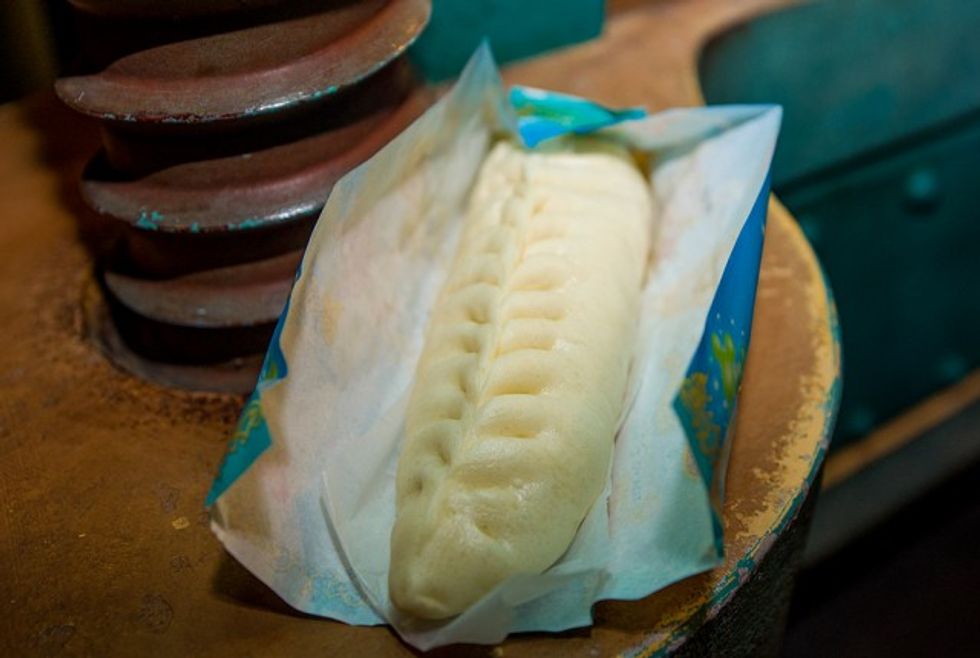 Other than the mochi this is the food item that I have heard about the most. This is so popular that some lines for it are longer than lines for attractions. It is a soft, spongy roll with sausage in it.
9. Duffy Cake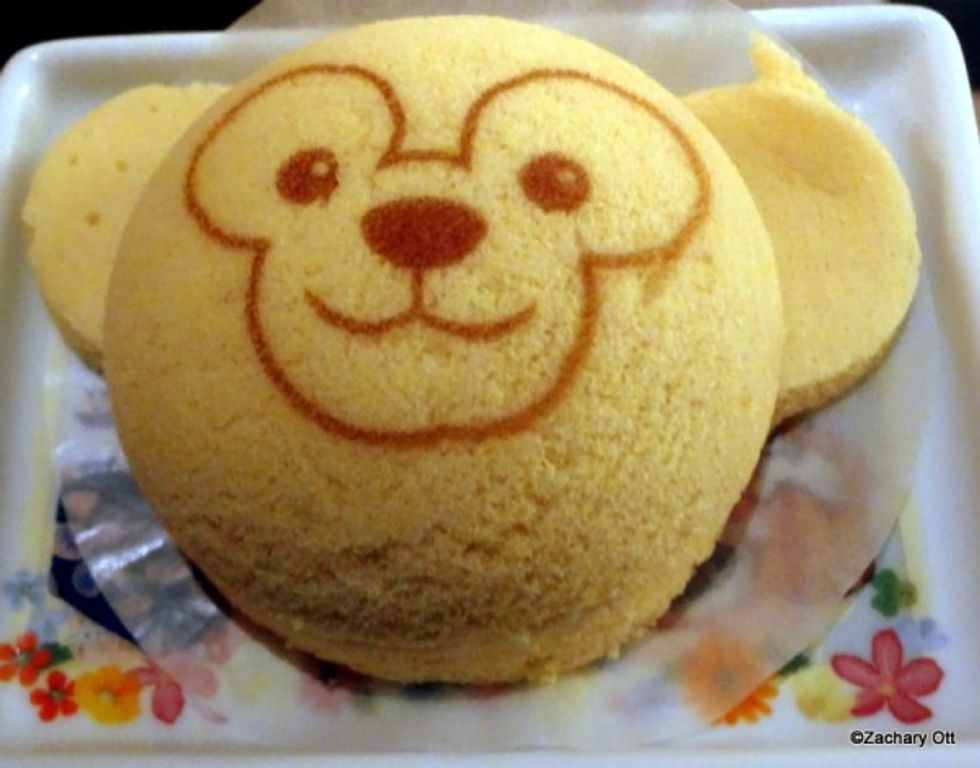 Duffy is extremely popular in Tokyo so its no wonder that he has his own desert. This soft cake with sweet cream filing is usually an Easter time exclusive. It comes with a souvenir plate and sells fast because of the obsession with Duffy.
10. Popcorn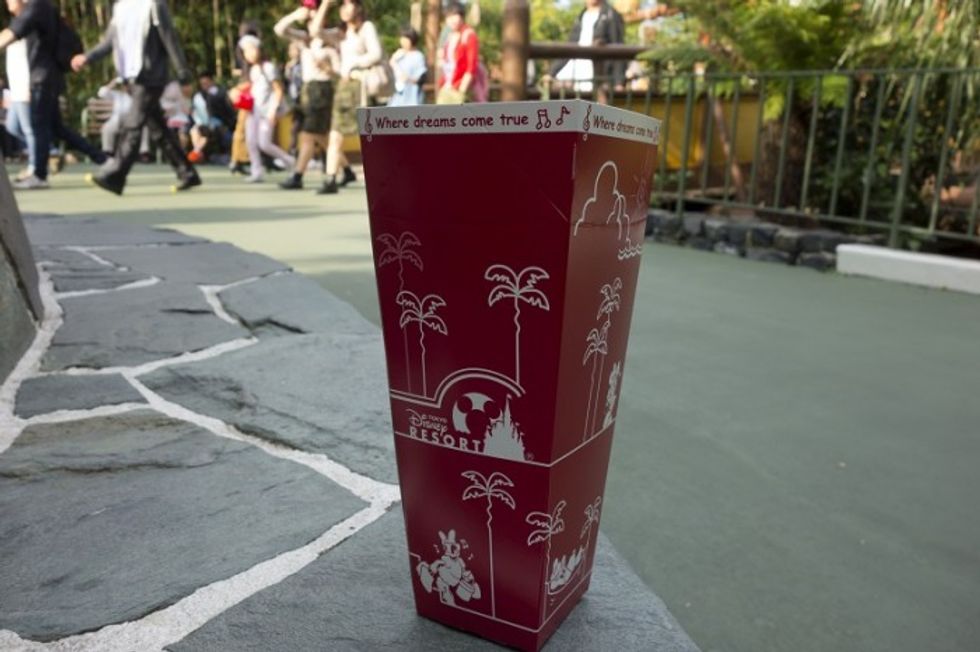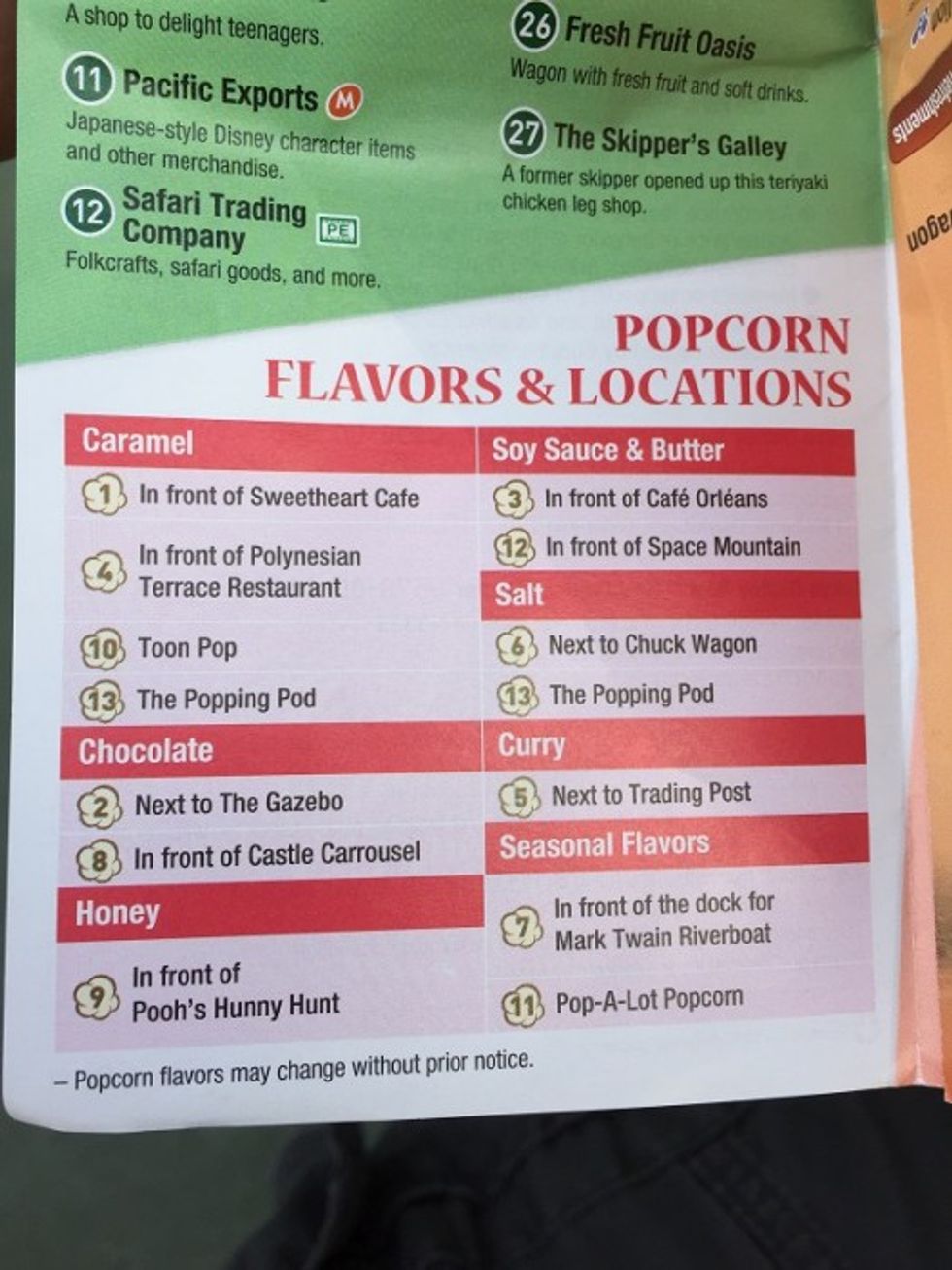 I know that we love our Disney popcorn here in the states but in Tokyo they will wait in a line that is an hour long just to get some. Their popcorn comes in all different types of flavors like honey, caramel, curry, chocolate, soy sauce & butter and salt. To go with it Tokyo Disney has the most amazing popcorn buckets ever.
Well now that I am hungry and planning my trip to Tokyo Disney, we have ended this food journey. This are so many unique food items at Tokyo Disney that it is hard to try them all in one trip. Which item are you most interested in trying?