It is one of the most highly anticipated weekends at The University of Texas at Austin. Not only does this event draw thousands of UT students together, but also individuals from countless other schools. College students from all over text their friends months in advance in order to secure a sought-after guest band. They pile in cars and make the journey to Austin, Texas in order to have one heck of a spring weekend. From sororities designing outfits and selecting the most fashionable attire to fraternities searching for the wildest performers, this is one unforgettable experience. If you have yet to attend Round Up, you may want to mark it on your calendar for next year.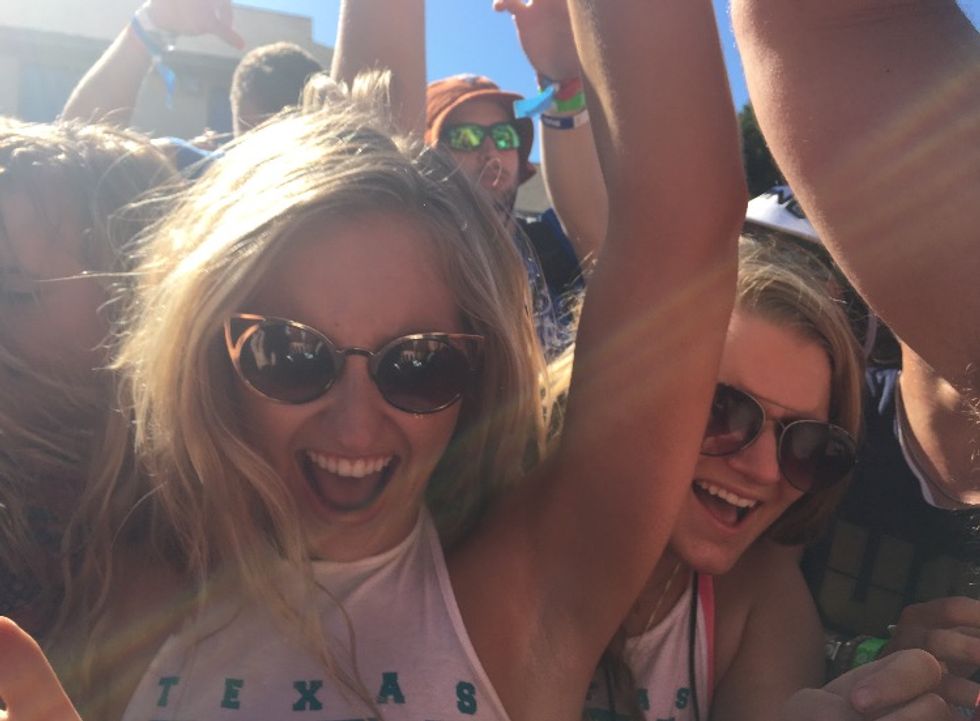 The madness begins Thursday with fraternities hosting crawfish boils in their lawns and at bar tabs scattered across the infamous 6th street. Although it is one late night of blasting music and flashing lights, it is the only way that Texas students know how to kick-off the renowned weekend. UT students are known for having the brains, but they also know when it is time to drop the books and have the time of their lives. If you think your school knows how to throw the best parties, think again. Round Up gained its wild reputation for a reason. For me, it was a weekend I will not forget. From getting ready with friends by covering our bodies in brightly colored clothing, glitter, flash tats and sharpie writing, it was crazy to say the least.
This was also a time of major stamina testing. After ending Thursday night with a bang, the hype returns around 1pm Friday and Saturday and continues until 2am both nights. It is possible to take naps in between fraternity parties, but most of your brakes consist of eating with friends at whatever place you are closest to. Thank goodness Austin is flooded with the absolute best food in the nation. After you refuel, you go again. You continue jumping up-and-down to the most desired performers and rappers, taking one too many pictures with friends, and simply having the absolute time of your life.
Since I was in high school, I have heard stories about Round Up, but never thought I would get the chance to experience it for myself. And wow was I glad I did. Attending such a prestigious school is an honor, but going to a top-ranked University that also throws some of the most renowned parties...now that is something to talk about. The University of Texas at Austin really does have it all. For those who have yet to experience it, you are missing out.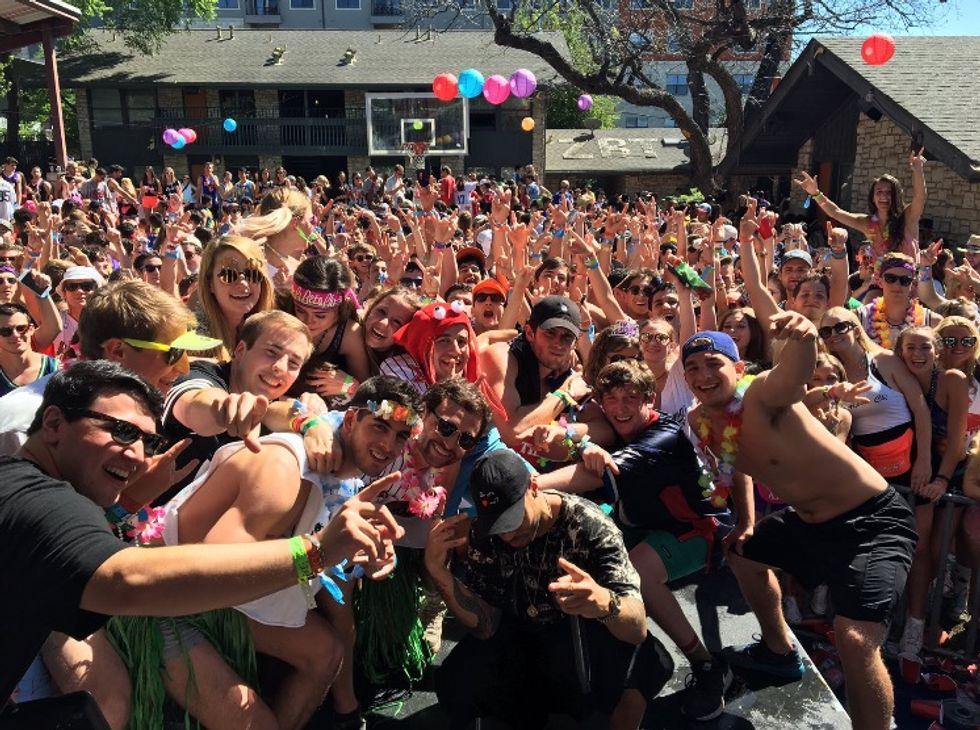 However, all good things must come to an end. And Sunday was a bitter end. As students sadly have to come back to reality and return to their busy/stressful lives, at least we can look forward to next year. Round Up 2018 will be nothing less than the best weekend of your life. Guaranteed.