The countdown began when we returned from spring break, but now that there's only a couple more weeks, it starts to feel real, and the stress is in full gear. Deadlines are approaching, finals are drawing nearer by the day, and your motivation is hanging by a thread. If you need a study break, (or you want to continue procrastinating studying for five more minutes), have a laugh at these relatable memes.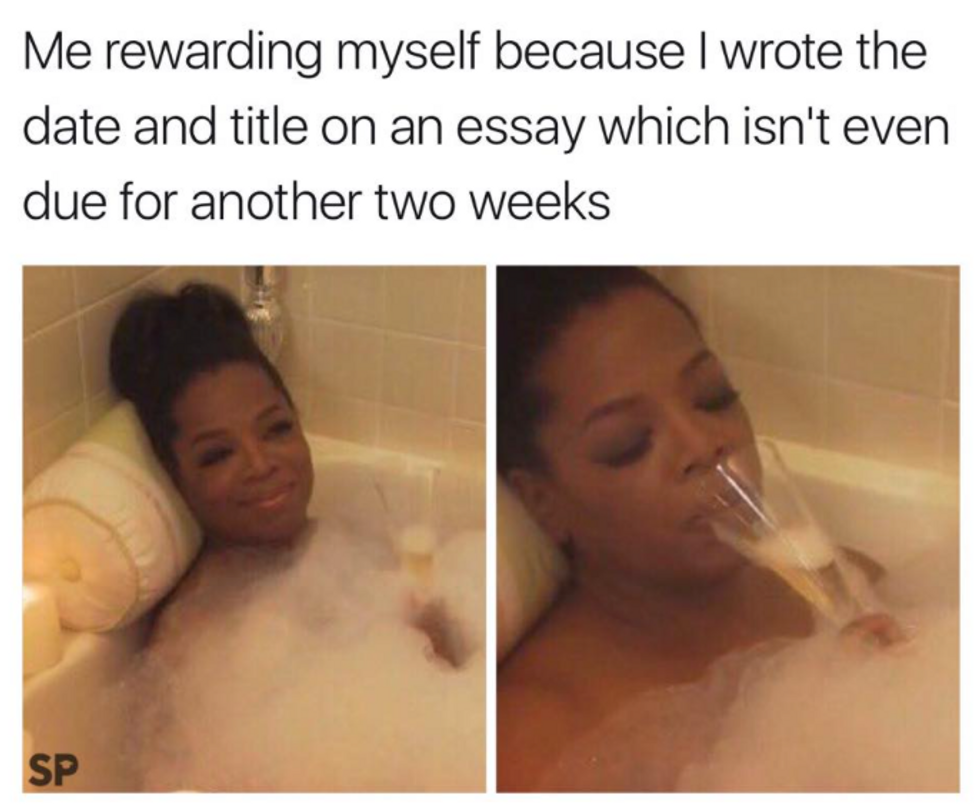 Definitely going to hate myself later, but I'll still treat myself now for trying.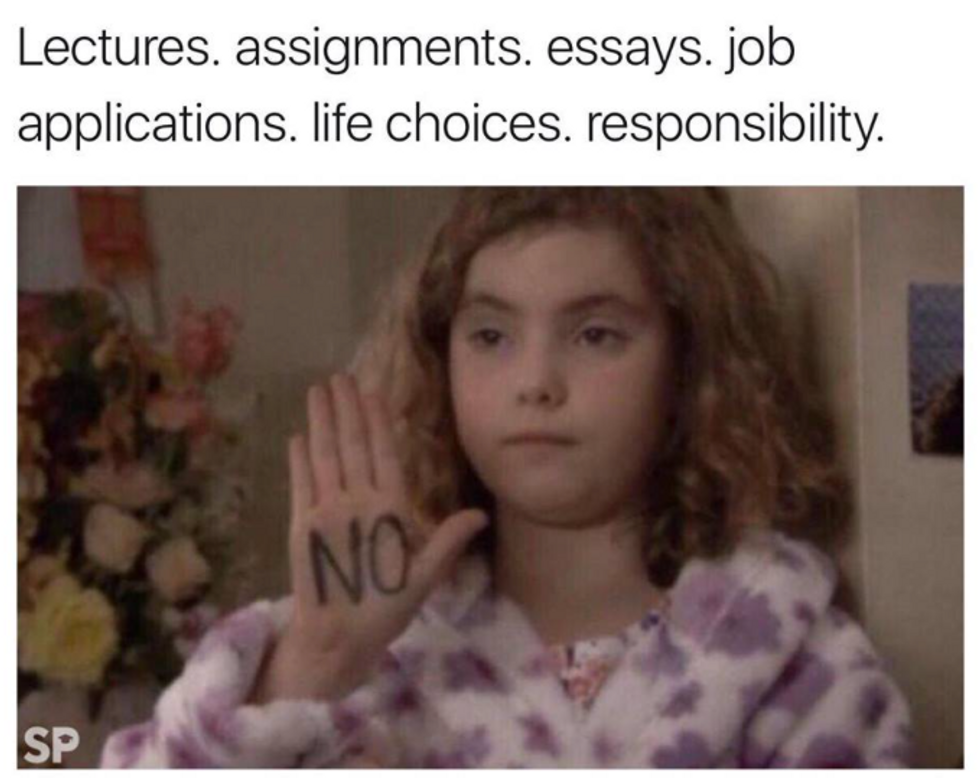 They hit you all at once towards the end, too. Make it stop. Please.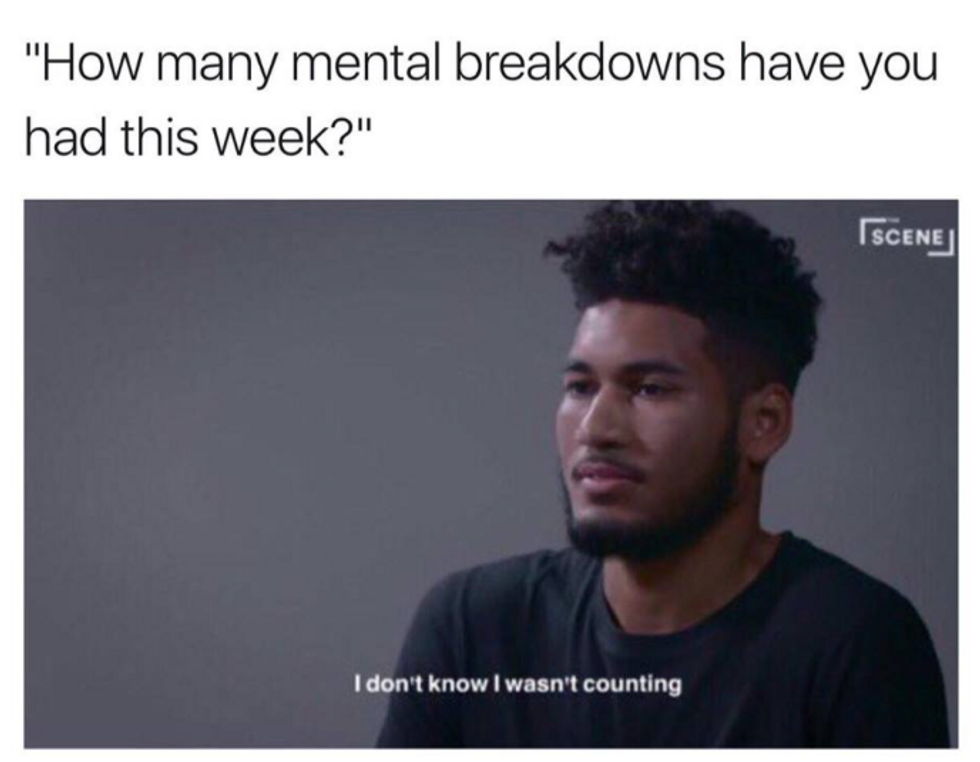 Too many. Too, too many.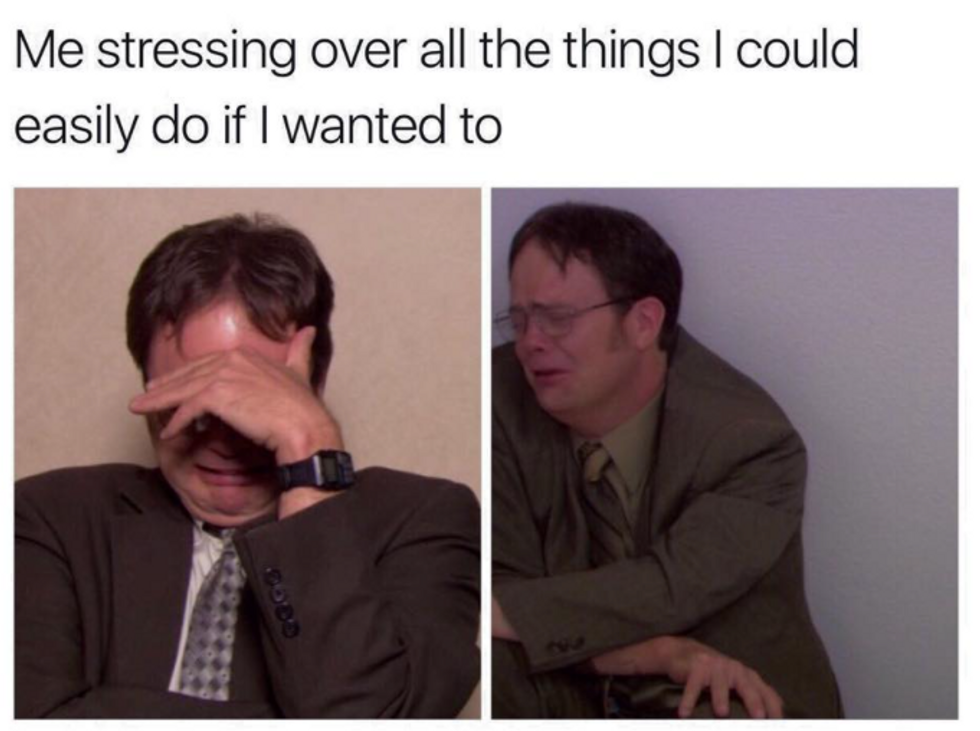 Honestly, its just too nice out and summer is too close to prioritize what I should and could be doing. Oh well.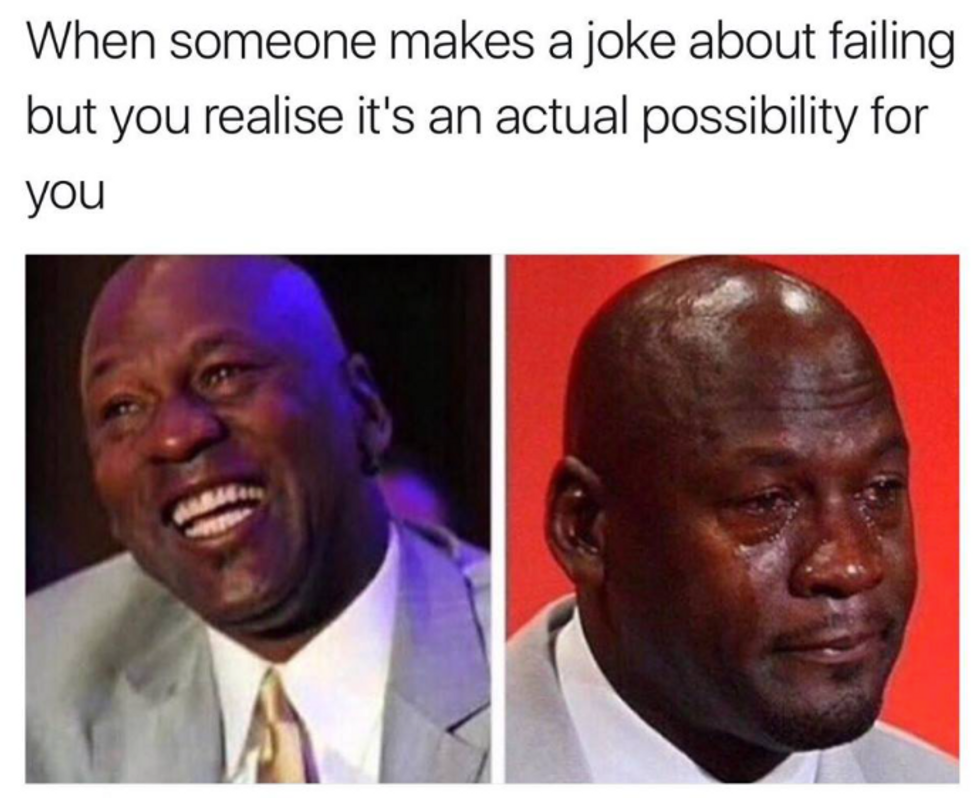 *laughs anxiously* *cries later*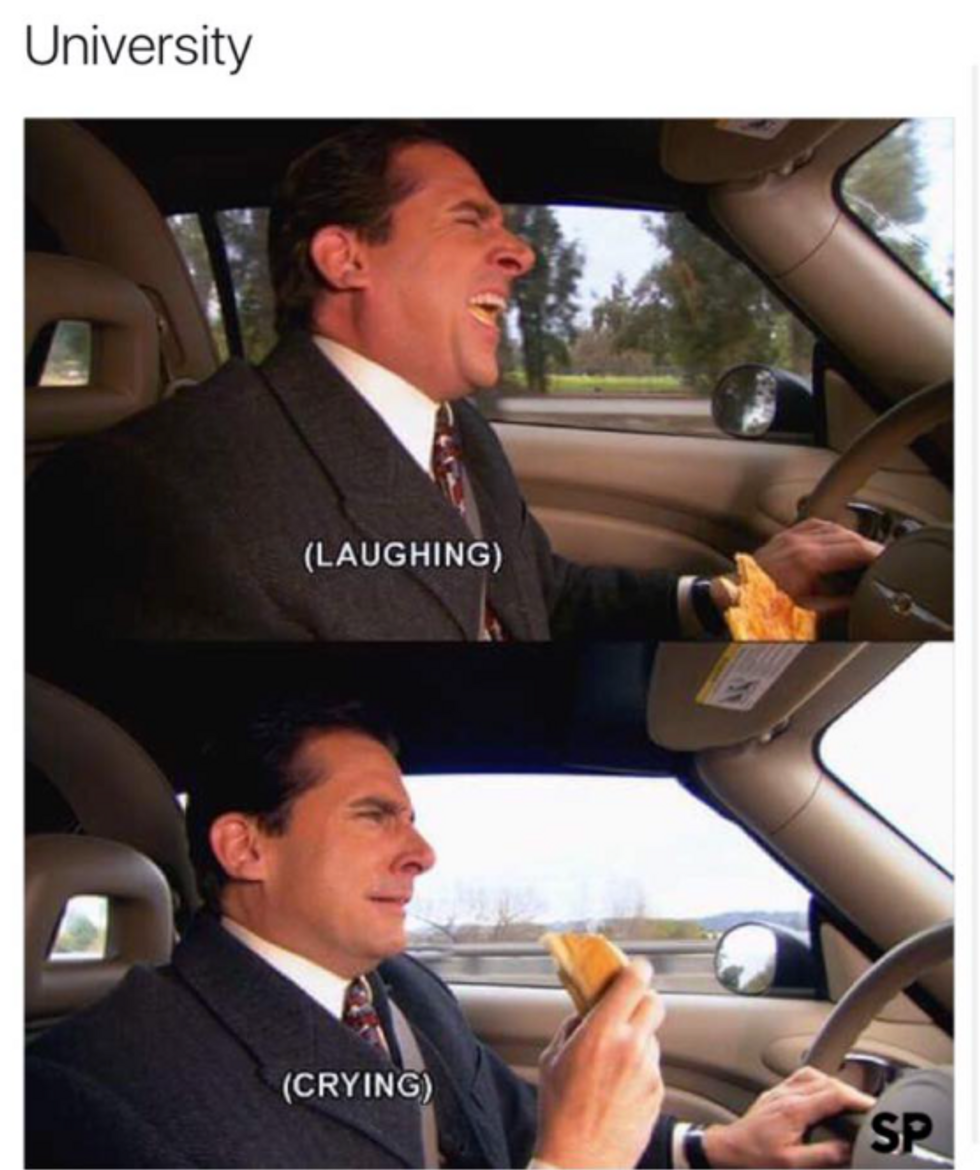 'Nuff said.
Hopefully these memes made you laugh and reminded you you're not alone in this final stretch! Just take it one assignment at a time, and before you know it, graduation and/or summer break will be here. Good luck to everyone!