How long could you realistically live without your phone? According to some studies, most people can only go 6.5 minutes. Some say they check their phones nearly 100 times per day and half of Americans even say they can't live without their phones. Texting, checking social media, sending emails, and browsing the internet go along with eating, drinking, and breathing in today's tech-centric society.
Now I know we live in a technology-driven world, and it's completely normal to stay connected through smartphones and social media, but it becomes a major problem when technology starts to affect our mental, social, and emotional health.
Unplugging, or trying a "digital detox" can have some positive effects on your mood and well-being. Here are a few good reasons why staying away from screens and taking some time away from technology will benefit your health.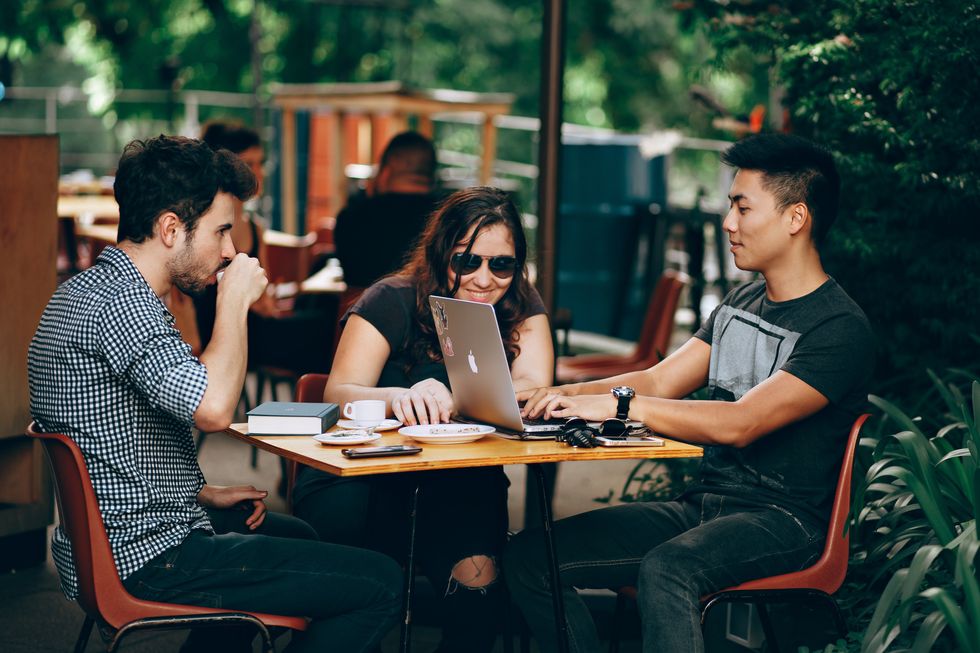 Pexels
You'll have real life contact
It's amazing (and a little upsetting) that our "real-life" social interactions are riddled with tech-distractions like the constant bombardment of notifications.Try leaving your cell phone at home the next time you go out, you'll be surprised how much more you'll want to genuinely connect with people.Or, invite your friends to a technology-free meal where you all put your cellphones, watches etc. in someone's bag and enjoy each other's company - weird concept, I know.
You'll be able to check in with yourself
when is the last time you really took the time to check-in with yourself? Spending a few minutes each day without a phone can allow you to reflect on how you're really feeling and doing. This will have a wonderful impact on your overall health.
It provides an opportunity to get outside
Going outside and being surrounded by nature has so many positive mental health benefits. Our society's reliance on technology has resulted in not only mental health issues but physical problems also. Many people are suffering from lower back pain, weight gain, vision problems, and more as a result of over-exposure to technology. Setting your phone down and going out just to simply take in some fresh air will do wonders for your body.

Some things you can takeaway from this is that unplugging from social media for a few days won't kill you - it will actually do you a lot of good. What matters is that you take some time to nourish your mind, body, and soul.
I promise your brain and body will thank you later.