2. vivacity and enthusiasm.
I have a habit of spending way more money on books than I probably should. Now that's not at all uncommon. I know tons of people who do the same thing, but it often ends up with a depressingly empty bank account and a comical mountain of literature that is utterly intimidating. I mean, the sheer volume of stories, knowledge and ideas contained in a book nerd's collection can be staggering, to say the least. Is this a bad thing? Not in my book (see what I did there? I'm hilarious, I promise).
Just the other day I went to the bookstore to pick up a new translation of "The Trial" by Franz Kafka and maybe one other book because, if you ask me, you can never buy just one book when you have the money for more. So, with a cap of two books, I went in, grabbed a copy of Kafka then proceeded to poke around for my "bonus" book. First, I stumbled across "Slaughterhouse-Five" by Kurt Vonnegut. "Can't ignore a classic like that!" I thought to myself, picking it up and placing it beside Kafka. Then I noticed used copies of Vonnegut's "Player Piano" and "Galapagos" for one dollar each. Two books for two dollars certainly appealed to my college student cheapness, so I had to have them. I had graduated to four books, but two were so cheap it hardly seemed like I was doing any damage.
From there, James Joyce's "Dubliners" caught my eye, and, as someone who loves James Joyce, there was no way I'd pass that one up. Walking to the counter I glanced at a copy of Vladimir Nabokov's "Lolita" which I had always wanted to read, so that ended up in the pile as well. By the time I was finished, my one or two books had become six and the 10 to 20 dollars I was planning on spending had jumped to 40. Compared to some of my other bookstore outings, this wasn't that bad, but my mother would probably disagree.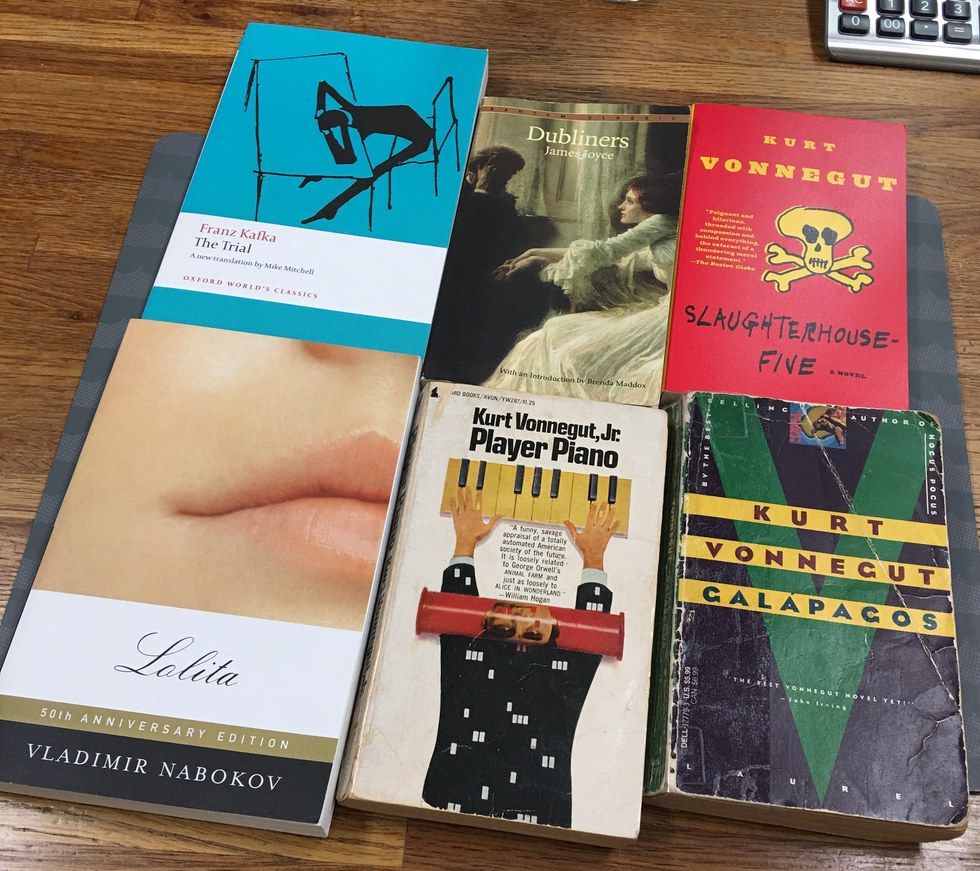 At home, I have two stacks of books in my bedroom. One stack atop my dresser is just a general collection of various books I'm reading or planning on reading soon. The second stack, under one of my bedside lamps, is dedicated to Haruki Murakami, my favorite author. To most book nerds, this hardly seems like a lot, and I'd readily agree, but my collection is far larger than that. In our downstairs storage room, I have about five bins of various sizes, each one stuffed with books. At my family's storage unit, I have two large cardboard moving boxes packed to the brim (literally ripping down the sides) with my books. There are even a few books that I know I own but can't seem to find in any of my usual storage spots. I'll probably just buy another copy at some point because, why not?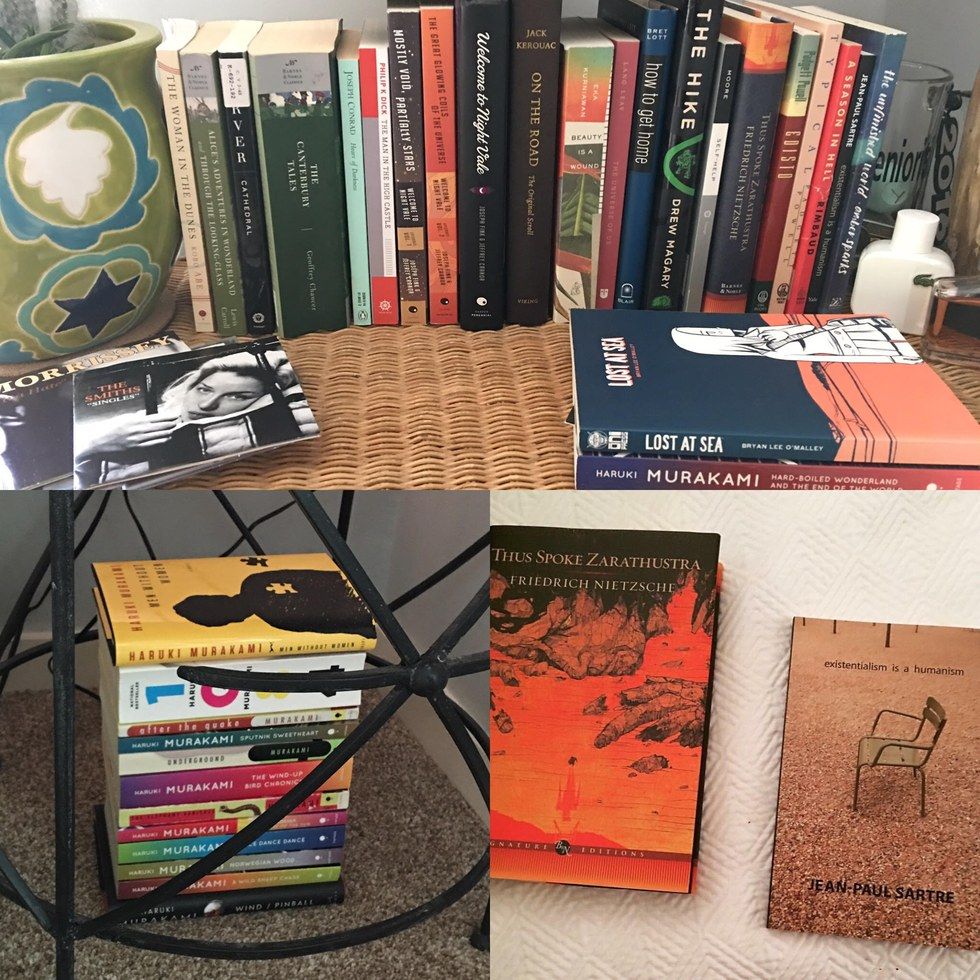 I have enough books to have a room entirely dedicated to acting as a library or study (one day!), and I plan to continue adding to my collection as often as possible. Non-readers or more casual readers might look at this as a waste of money or a hobby gone horribly, horribly wrong. "Why does someone need that many books? I mean, you can't possibly read all of them, right?" Maybe I can't, but I can damn well try!
There's something weirdly magical about books. Being able to hold a stack of paper, bound together, covered in words that come together to form some sort of meaning. A full and varied bookshelf is a piece of furniture that has been populated by the accumulated knowledge and ideas of every author contained within it. Philosophies and stories and every human emotion imaginable all given physical form and resting comfortably in your possession.
Walking out of a bookstore with a new work of fiction or educational text to add to your collection is a strangely fulfilling sensation. There's a childlike excitement to it that recalls Christmas mornings as a kid and a hunger to consume every thought on every page. Is it an addiction? My bank account and family might say so, but my enthusiasm for stories and knowledge will keep me spending way more than I probably should.
Also, that old book smell is just divine! Try it. It's not weird. I promise.