If you've followed any fashion bloggers, own a Pinterest account, or even go on social media – you know off-the-shoulder tops are totally in style at the moment. Everyone styles them differently, but this is how I like to do it.
Off-the-shoulder tops definitely make a statement. If you want to turn heads, it's important to do it the right way. For me, it's all about balance. Showing just the right amount of skin is essential to mastering this look. You're showing some skin up top, so maybe take the conservative route on your bottom half (aka no booty shorts please). Even though shoulders aren't necessarily considered super "sexy", it's still bare skin. It's a more subtle form of sexy.
I like to pair my off-the-shoulder tops with basics. A great pair of jeans, simple heels, and some pretty and girly jewelry. If your top has a lot of detail, let it speak for itself.
This top is from Banana Republic. The tie details on the sleeves make it so cute! I paired it with my ALL TIME FAVORITE DENIM.Simple accessories make this outfit look polished and classic. A classic silver watch, diamond bangle stacked on-top, and cute flower earrings. The perfect shoe for this look is a simple, clean heel, so I went with that in nude.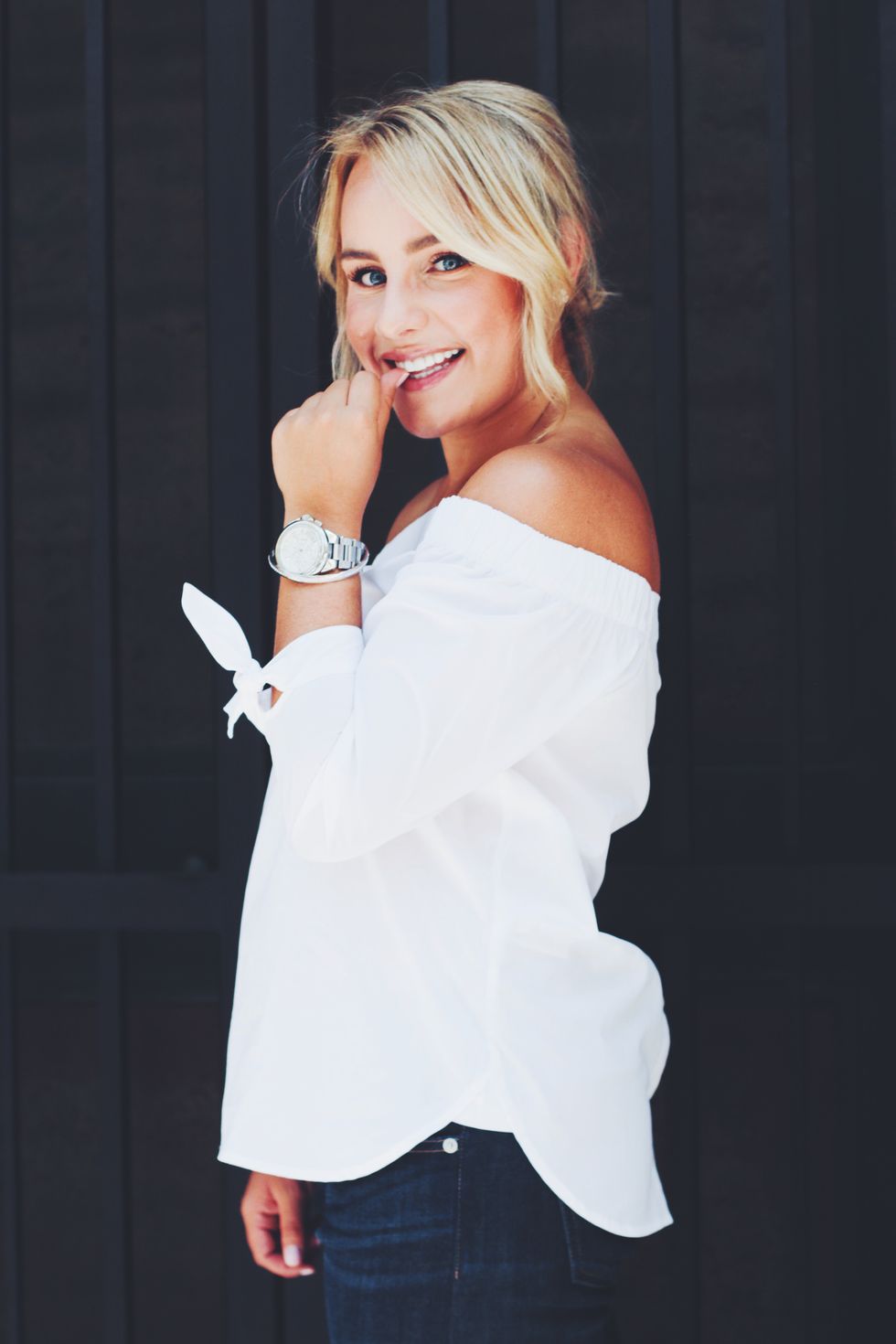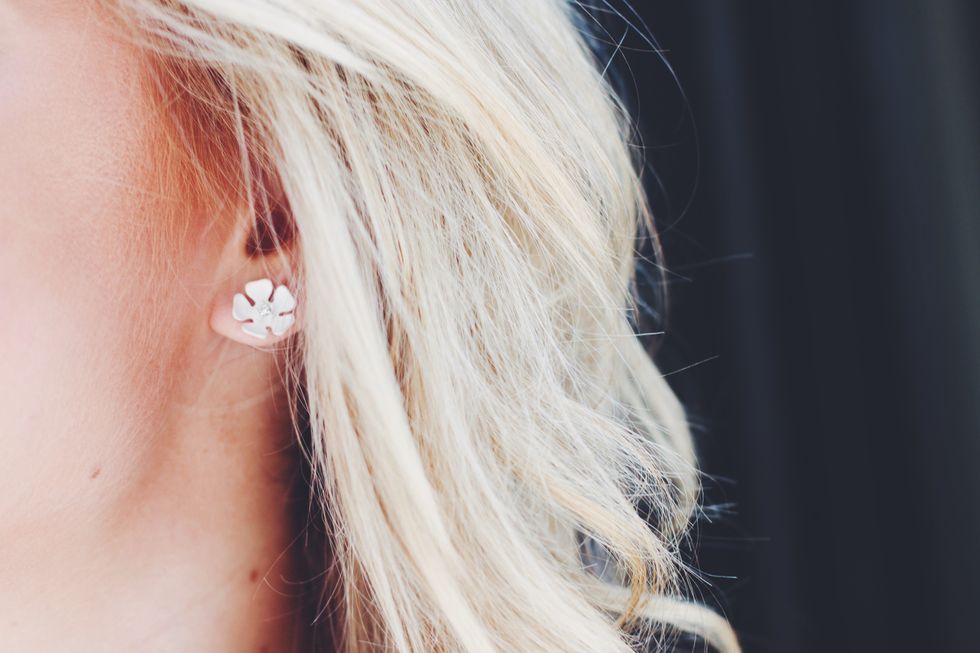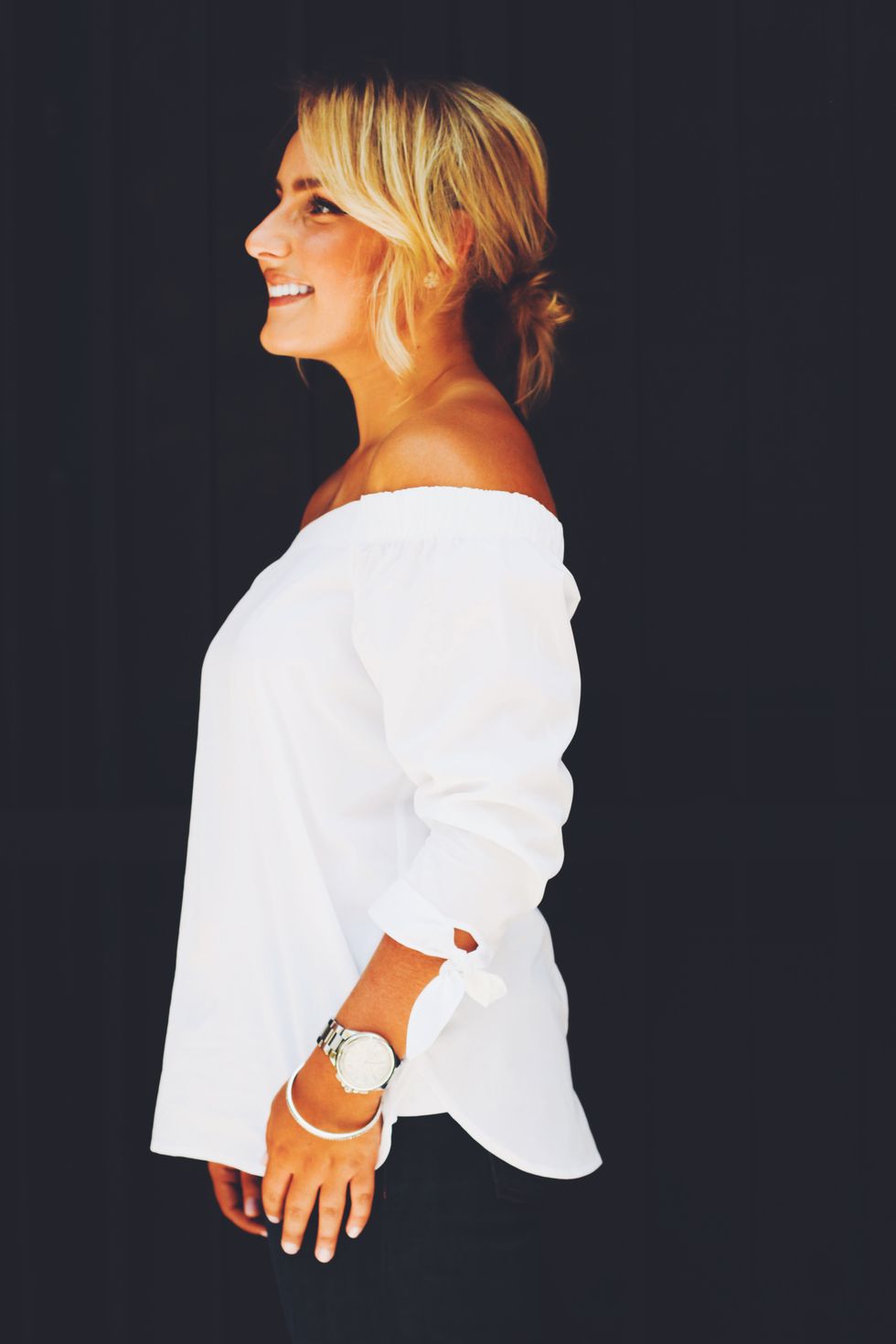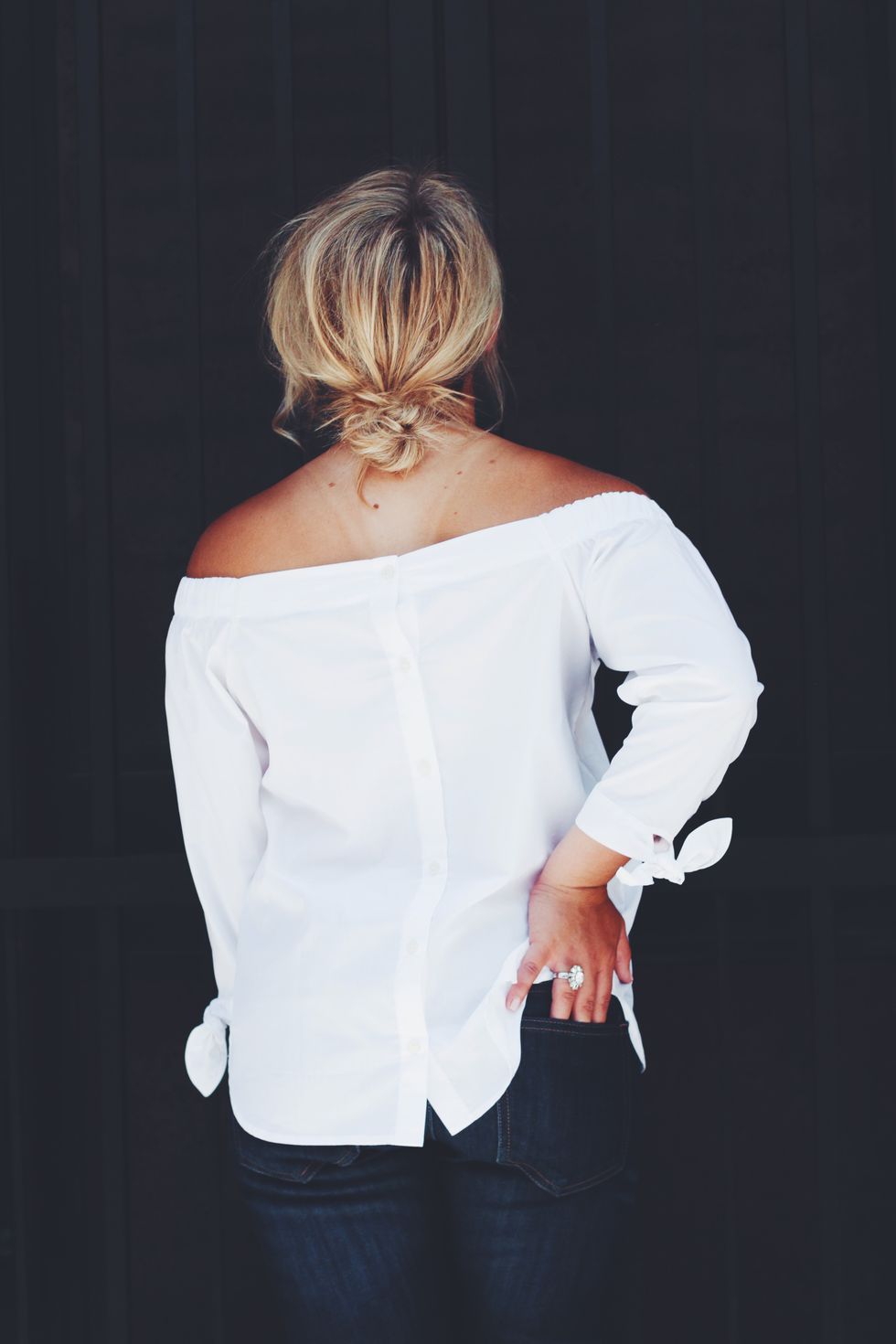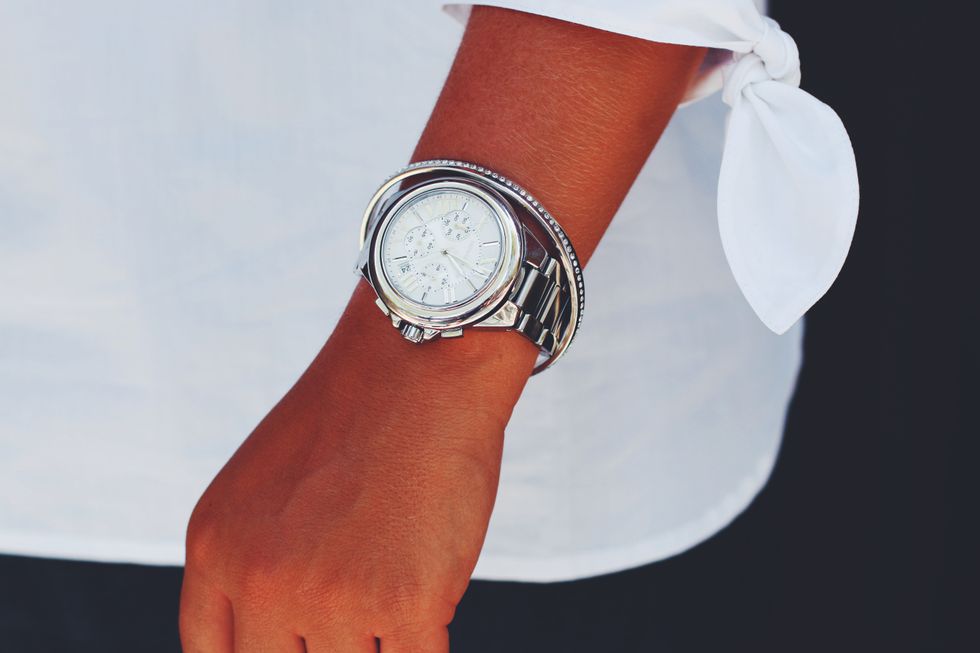 Off the shoulder tops are one of my favorite spring and summer trends. I highly recommen getting one, they're flattering on everyone!