Merry Christmas season! With it finally being December, we can officially be in the jolly holly mood without being judged. Christmas brings lots of joy and laughter, but unfortunately also brings the stress of finding the perfect gift.
Although the greatest deals from Black Friday and Cyber Monday has passed, there are still some great bargains out there for those beauty lovers.
Looking for the ideal gift for your mother, grandmother, sister, friend, girlfriend, mother-in-law, etc.? You're in luck - this year is full of value gift sets from stores like Nordstrom, Sephora, and Ulta Beauty. The best part about these gifts are the value they are worth compared to the price you paid and you get brand new products from haircare, skincare, and beauty products.
The gift sets vary in size, quality, and value as well as the price tags on the sets. In my opinion, I believe we should take advantage on the higher quality brands selling their products together for a cheaper price than buying them all separately. Here are my top 2017 gift sets under $65 that will not be a waste of your time or money!

Festive Beauty Box
x Burberry Beauty |
Nordstrom
| $40.00
This set from Nordstrom is a collection of mini Burberry Beauty products in an exclusive, limited-edition silver box - the perfect gift for the simply sophisticated female, valued over around $100.00.
What is included:
- Mini Burberry Cat Lashes in Jet Black No.01
- Fresh Glow Luminous Fluid Base in Nude Radiance No.01 (0.16 oz.)
- Mini Lip Velvet in Oxblood No.437
- Eye Color in Gold Pearl No.001
Skin Wonderland x Sephora Favorites | Sephora | $64.00
This exclusive, limited-edition Sephora Favorites is a 13-piece set full with products for visibly radiant skin from your head to toe featuring pampering products with sensorial formulations, great textures, and lovely scents. The entire set is valued at $214.00.
Click here to see the 13 products included in this set.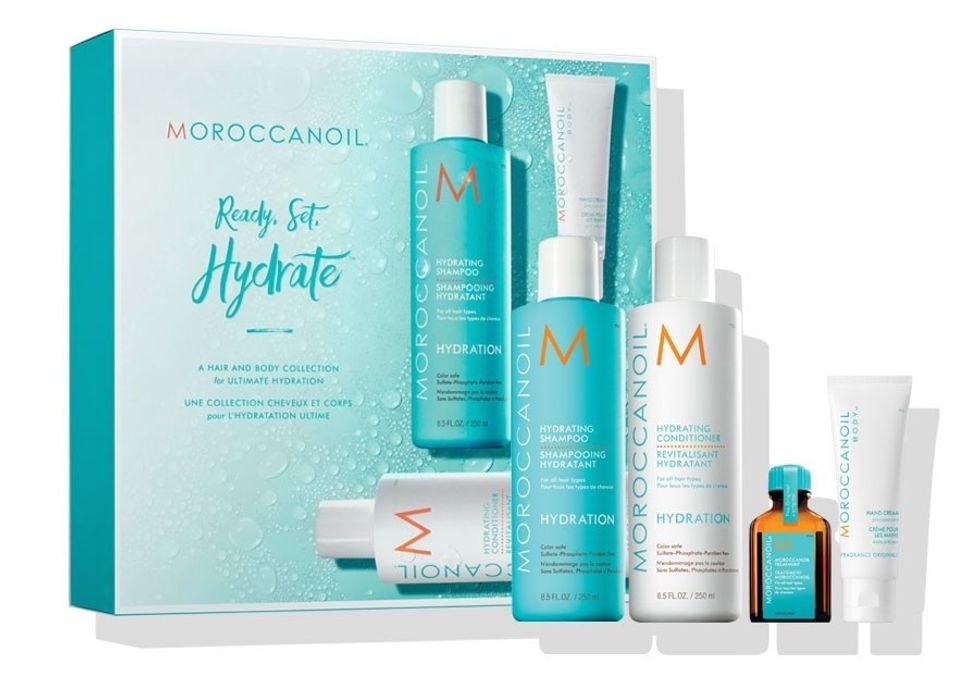 Ready, Set, Hydrate™ | Moroccanoil | $48.00
The Moroccanoil® Ready, Set, Hydrate™ set is an argan oil-infused collection of luxurious hair and body products formulated to infuse dry hair and skin with moisture and nourishment, $84.00 value.

What is included:
- Hydrating Shampoo (8.5 FL. OZ. / 250 ml)
- Hydrating Conditioner (8.5 FL. OZ. / 250 ml)
- Hand Cream Fragrance Originale (0.67 FL. OZ. / 20 ml)
- Moroccanoil Treatment (0.5 FL. OZ. / 15 ml)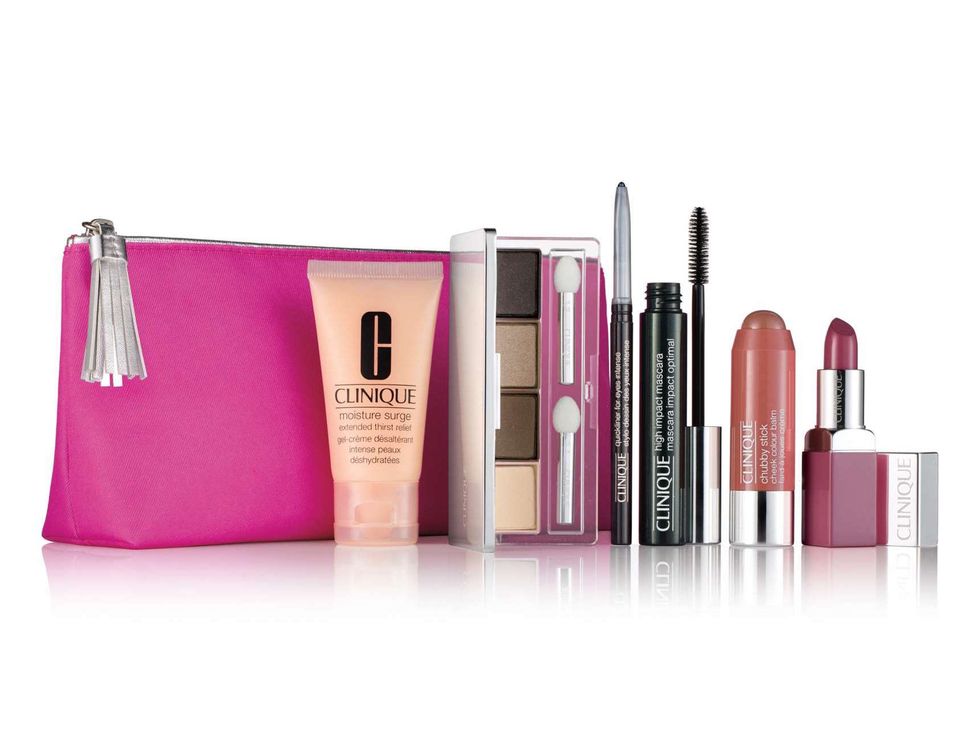 Merry & Bright Set x Clinique | Nordstrom | $39.50
The makeup and skin care set that "does-it-all" and can get your flawless face on in no time. It is valued at $116.50. *Gift with purchase.

Click here to see what all is included.
Merry Mascaras Set x Lancôme | Sephora | $29.50
This Sephora-exclusive set features Lancôme's bestselling mascaras and is loaded with everything necessary to get the perfect lash look for all occasions this holiday season, valued at $75.50.
What is included:
- 0.18 oz/ 5.2 mL Cils Booster XL Lash Primer (full size)
- 0.135 oz/ 4 mL Monsieur Big Mascara (travel size)
- 1.35 oz/ 2.07 mL Hypnose Drama Mascara (travel size)
- 0.07 oz/ 2.07 mL Defincils Mascara (travel size)
- 1.7 oz/ 50 mL Bi-Facil Eye Makeup remover (travel size)
Peace. Love. Perfect hair Day
x Living Proof |
Sephora
| $25.00
For all hair types, this is a travel kit that cleanses, conditioners, styles, and extends, allowing you to enjoy your beautiful, healthy-looking hair for days. It is valued at $47.00.
What is included:
- 2 oz/ 60 mL PhD Shampoo
- 2 oz/ 60 mL PhD Conditioner
- 2 oz/ 60 mL PhD 5-in-1 Styling Treatment
- 1.8 oz/ 92 mL PhD Dry Shampoo