Cook Out is a renowned establishment all throughout the South, and it's probably one of the greatest fast food joints to ever be created. Coming to school in the South has opened my eyes to this wonderful place, and I wish everyone would have the opportunity to taste the delicious food they have. Fortunately, Cook Out has been working on expanding their locations across eight states. Starting in North Carolina, Cook Out is now in South Carolina, Georgia, West Virginia, Maryland, Tennessee, Virginia and Kentucky.
1. The Milkshakes
There are over 40 milkshake varieties, so you basically can't go without finding something you want. My great grandmother used to crave the chocolate milkshake and would have it as her dinner. They have so many options and depending on the time of the year, they have amazing specialty milkshakes as well. The Butter-Finger Shake is phenomenal, 10/10 would recommend.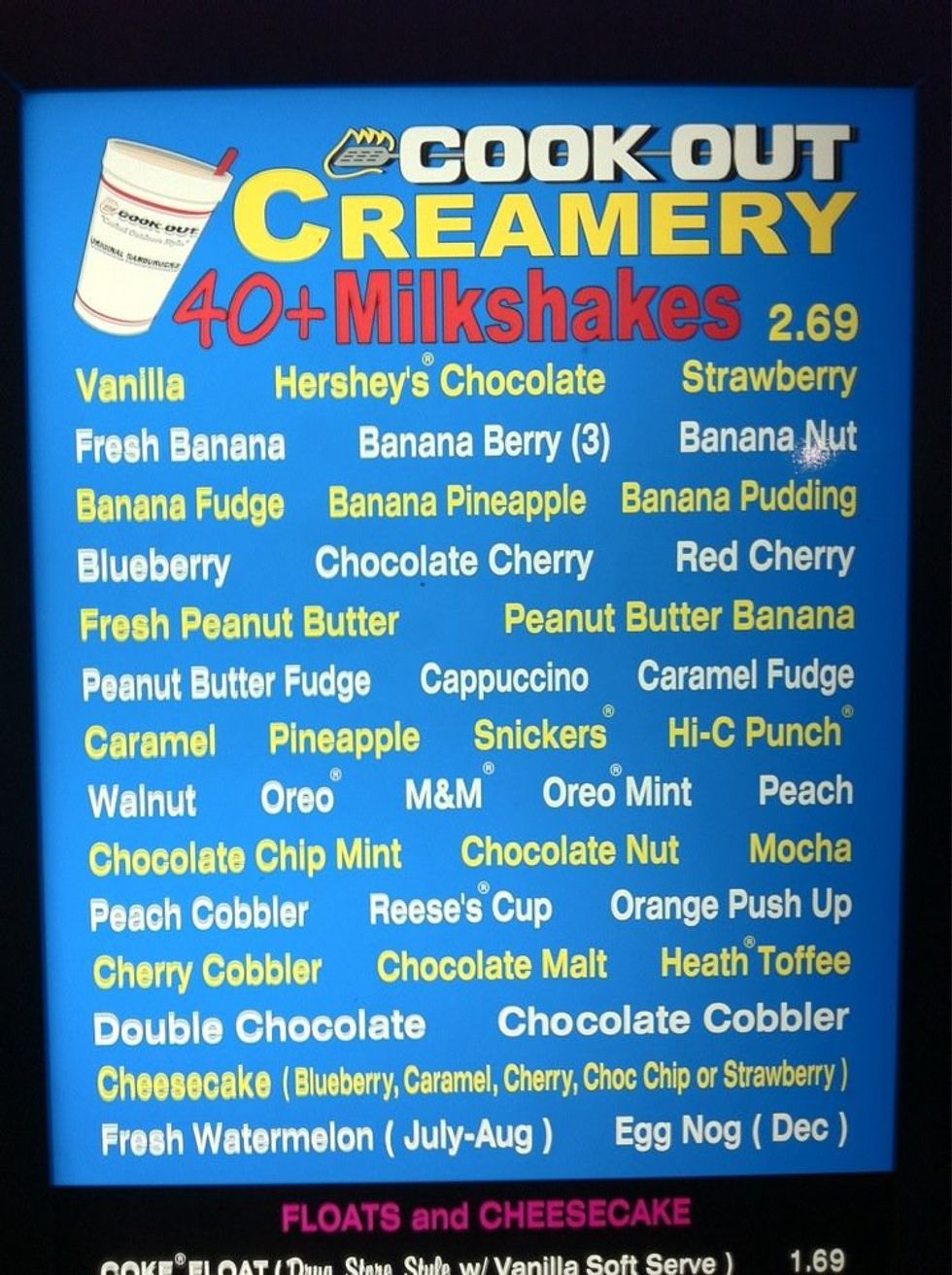 2. Cook Out Trays
Cook Out trays are the perfect combination of beauty and grace. Whether you're crying because finals are harshing your mellow, or you have a DD to drive you there on a Saturday night, a Cook Out tray is the cure all. They're inexpensive and good for the soul.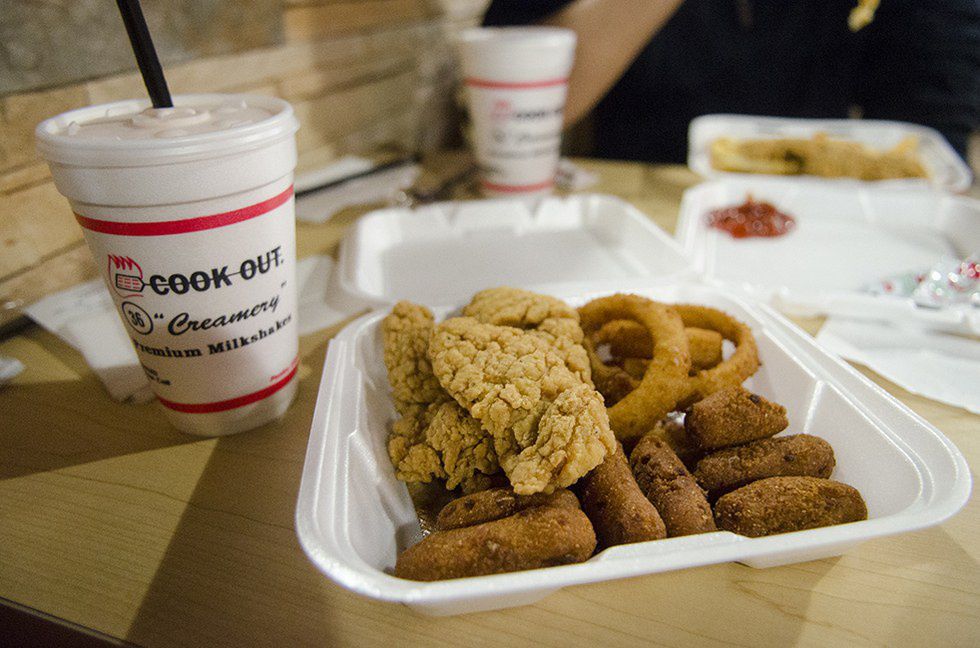 3. Hush puppies
Cook Out's hush puppies are amazing. Their signature deep fried cornbread bits are so delicious and way too hard to pass up.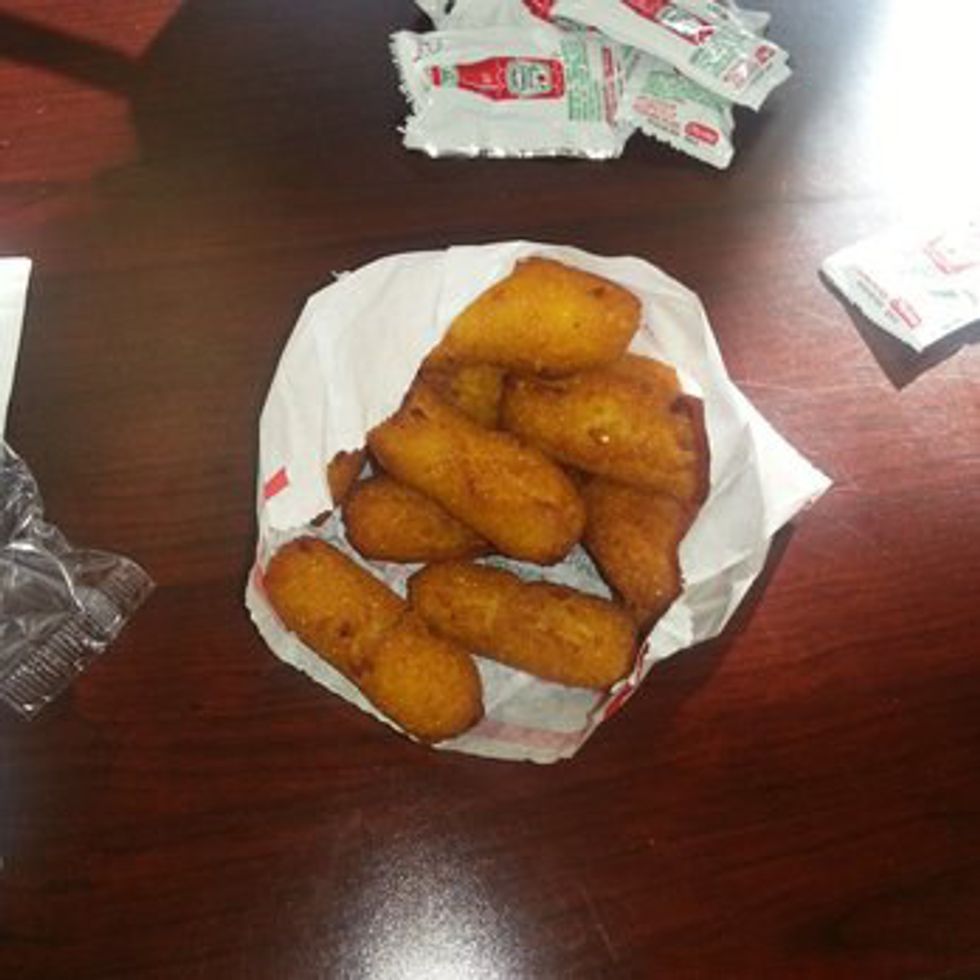 4. Corn Dogs
Hands down my favorite option on the menu. Their corn dogs are breaded and deep fried to perfection, and it's only 0.99 cents. Can you really go wrong? The answer is no.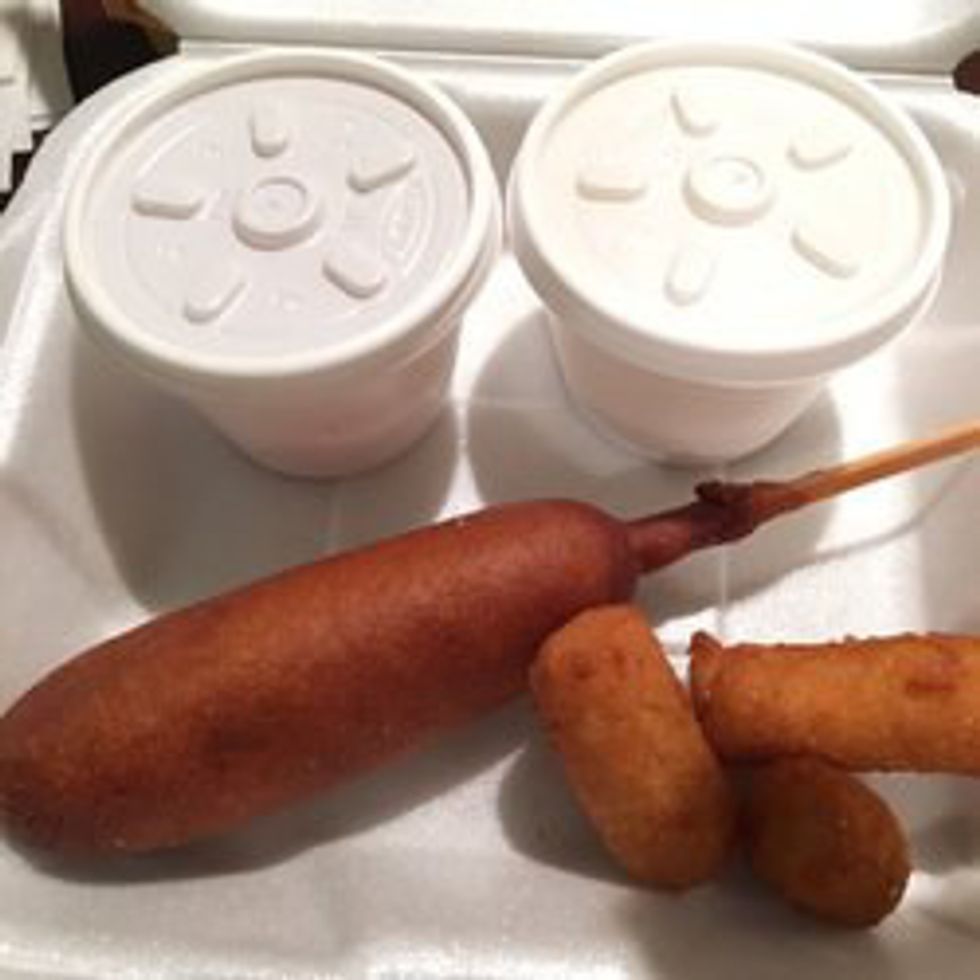 5. Bacon Wrap
These are a real weakness to many. A bacon wrap is literally a flour tortilla with bacon and lettuce. Cook Out somehow made this random concoction a huge success, and this food steals the heart of many that frequent the drive thru.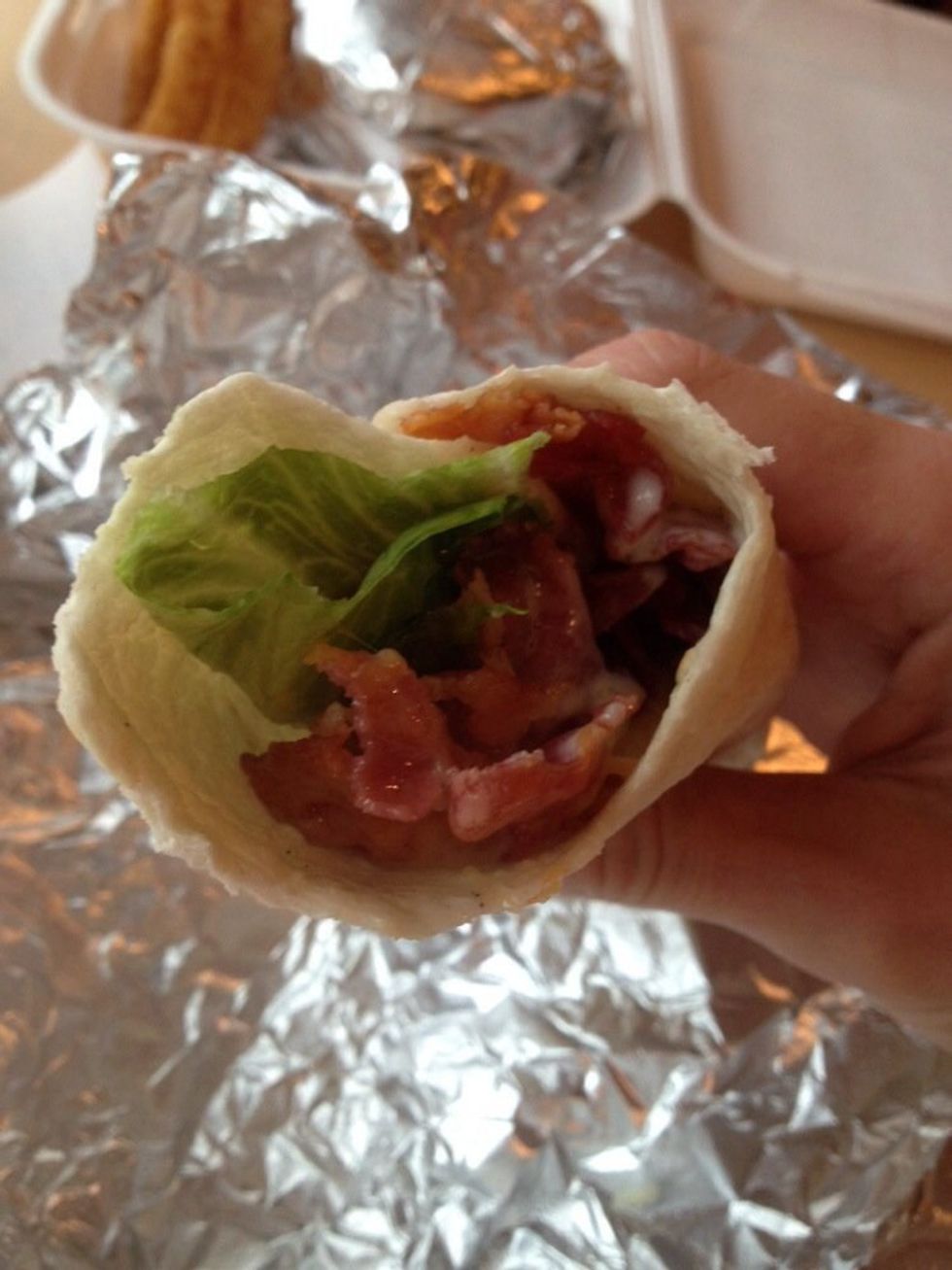 Cook Out is a huge hit for all of us attending school in the south. It's always sad craving Cook Out when you're home and can't drive those 3.3 miles to get yourself a Cook Out tray. This fast food joint is easily one of the best parts about going to school in North Carolina, and it is going to be greatly missed during the summer.