For the last four days of my spring break, I took a last minute trip to the University of Maine. Being in a long distance relationship in college has led me to only be able to visit one other time back in October, so it was a great opportunity to revisit Zack and the friends I had made there. As with any time spent with Zack, this trip was full of adventures anywhere from waking up for sunrise to walking across a frozen lake. If you ever find yourself in Maine, here are some activities you can do too:
1. Pushaw Lake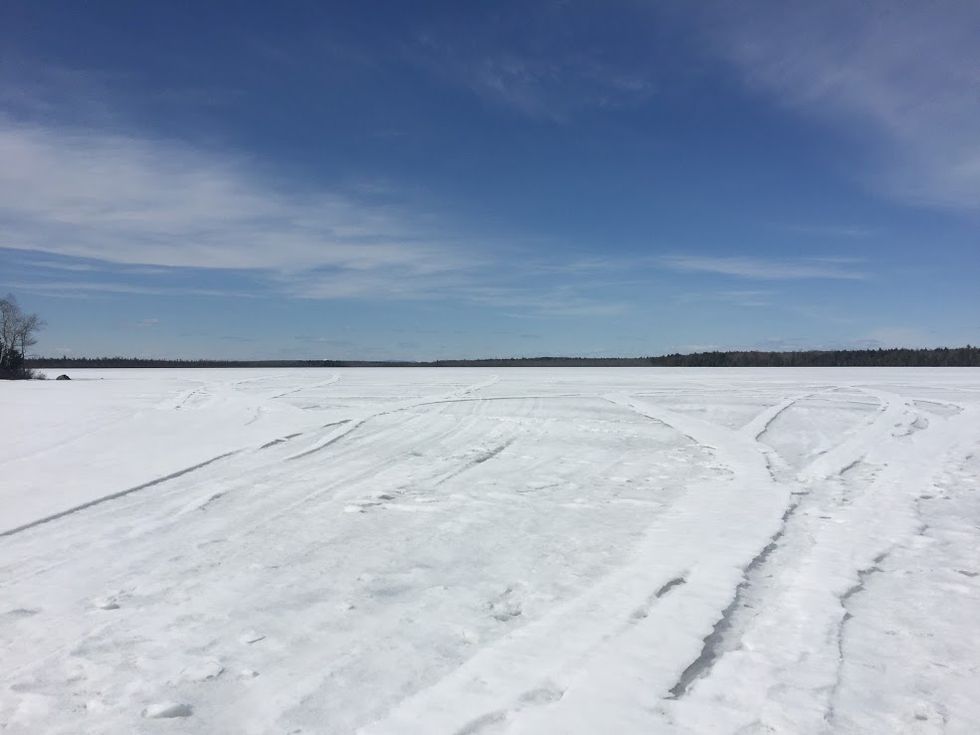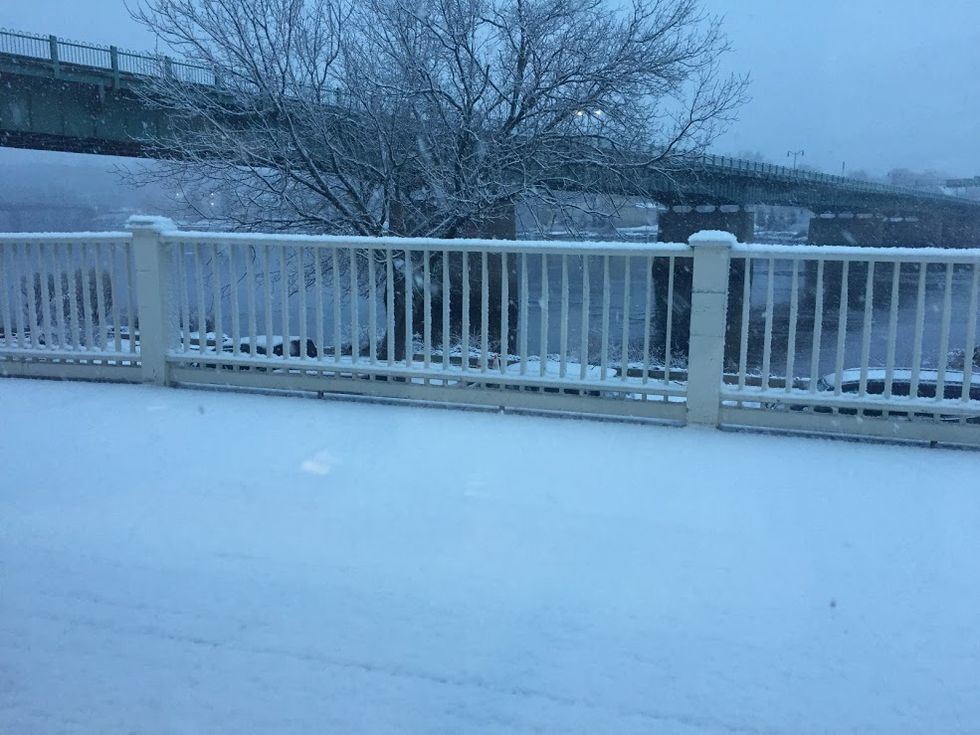 With such a northern location, you can expect a large amount of snowfall-even if it is April and you're on "spring break." After going to see a movie at the Spotlight Cinemas in Orono, we decided to take the long way home to campus by taking a drive through the snow. This included a trip down a dirt road just for the fun of it. When you turn up the music and have a sing-along it can make for an entertaining drive.
4. Chick Hill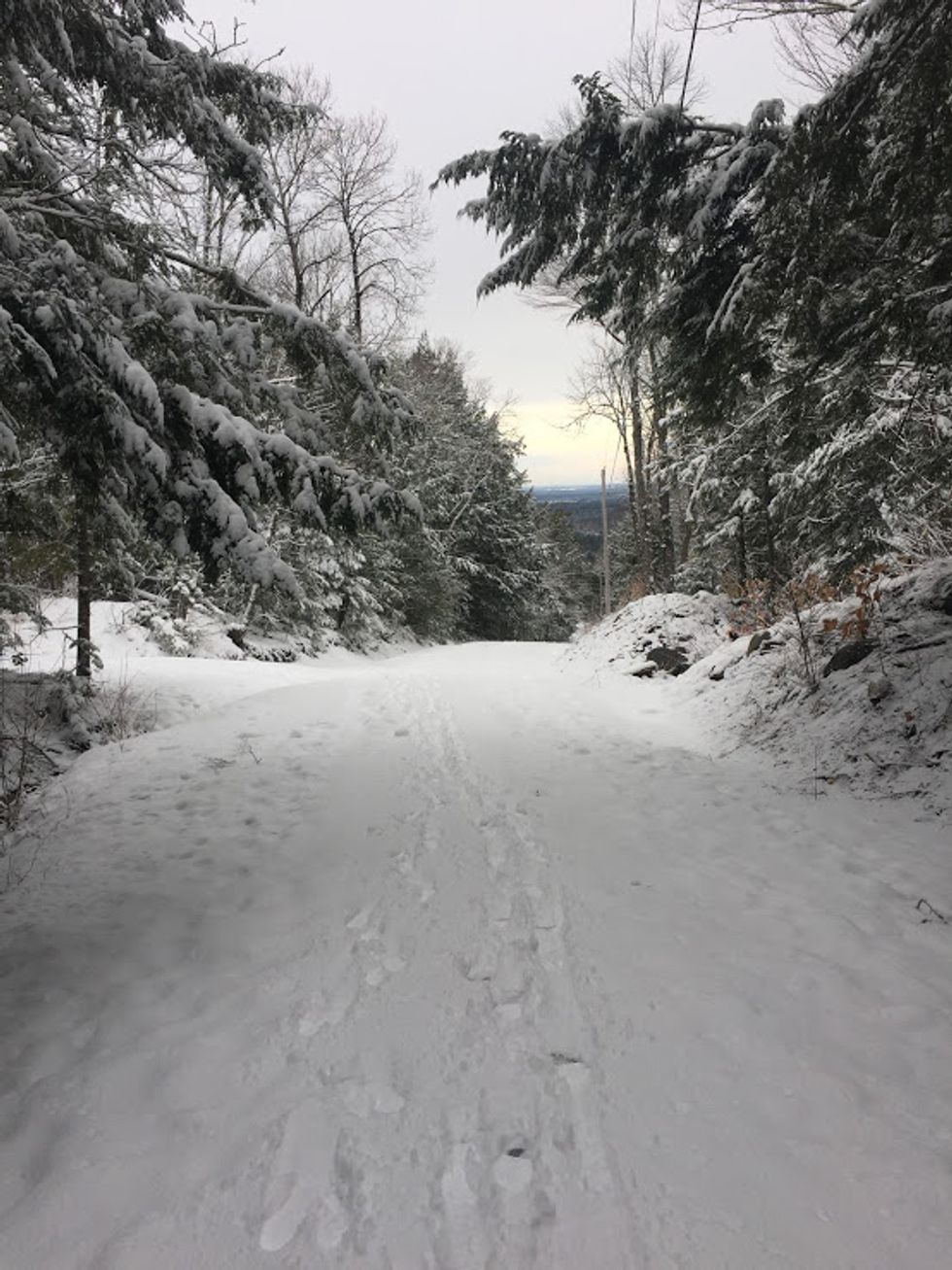 A 4:30 am alarm was worth it for this hike. After a forty minute drive from campus, there was only so far we could drive the car in the snow before we had to get out and hike the rest of the distance. About two miles uphill, you can find a lookout with a beautiful view of the sunrise. While we faced the slippery challenge of hiking it in the snow, I'm sure it would be even more enjoyable in the warm weather.
5. J. Franklin Witter Teaching and Research Center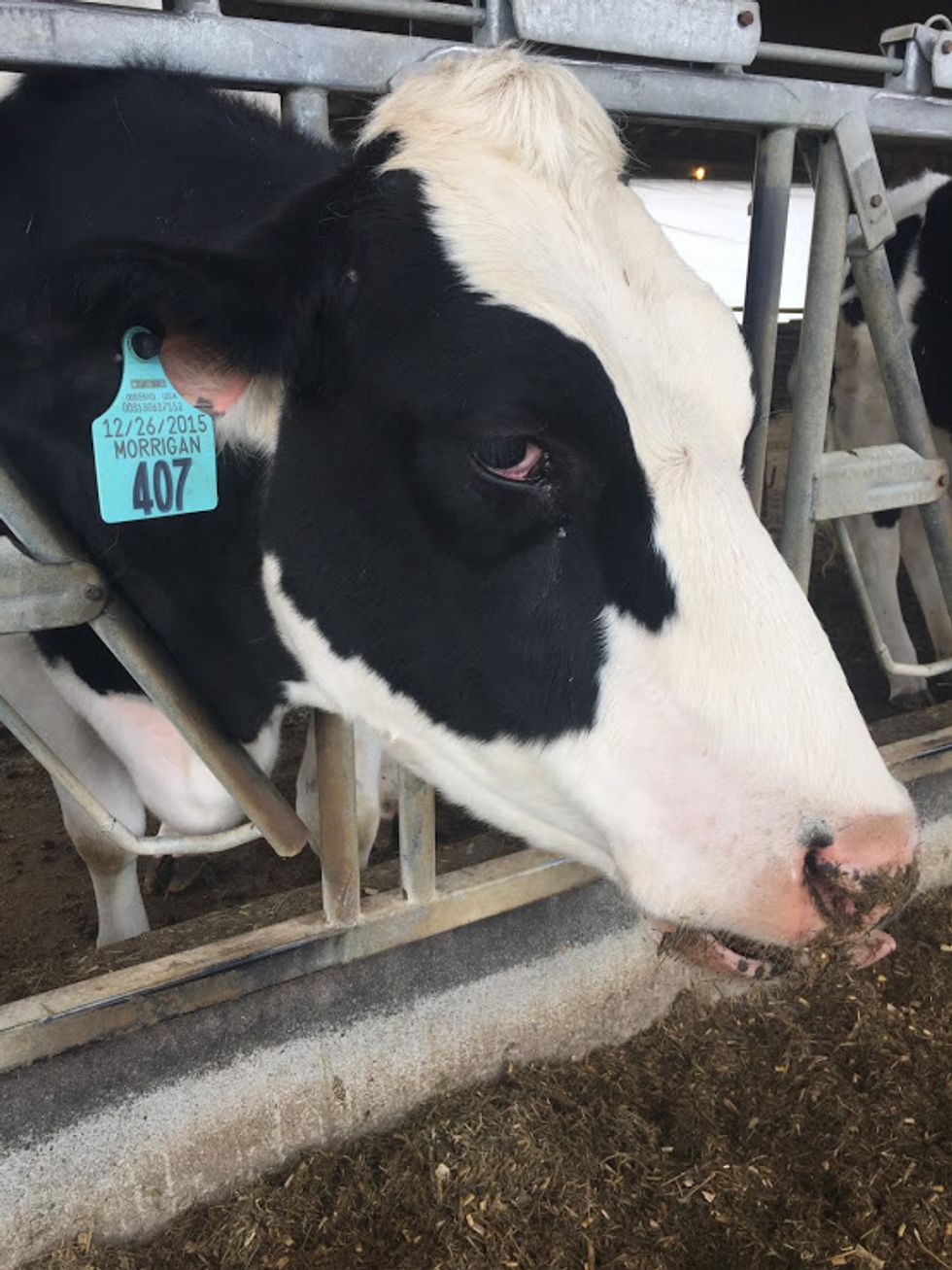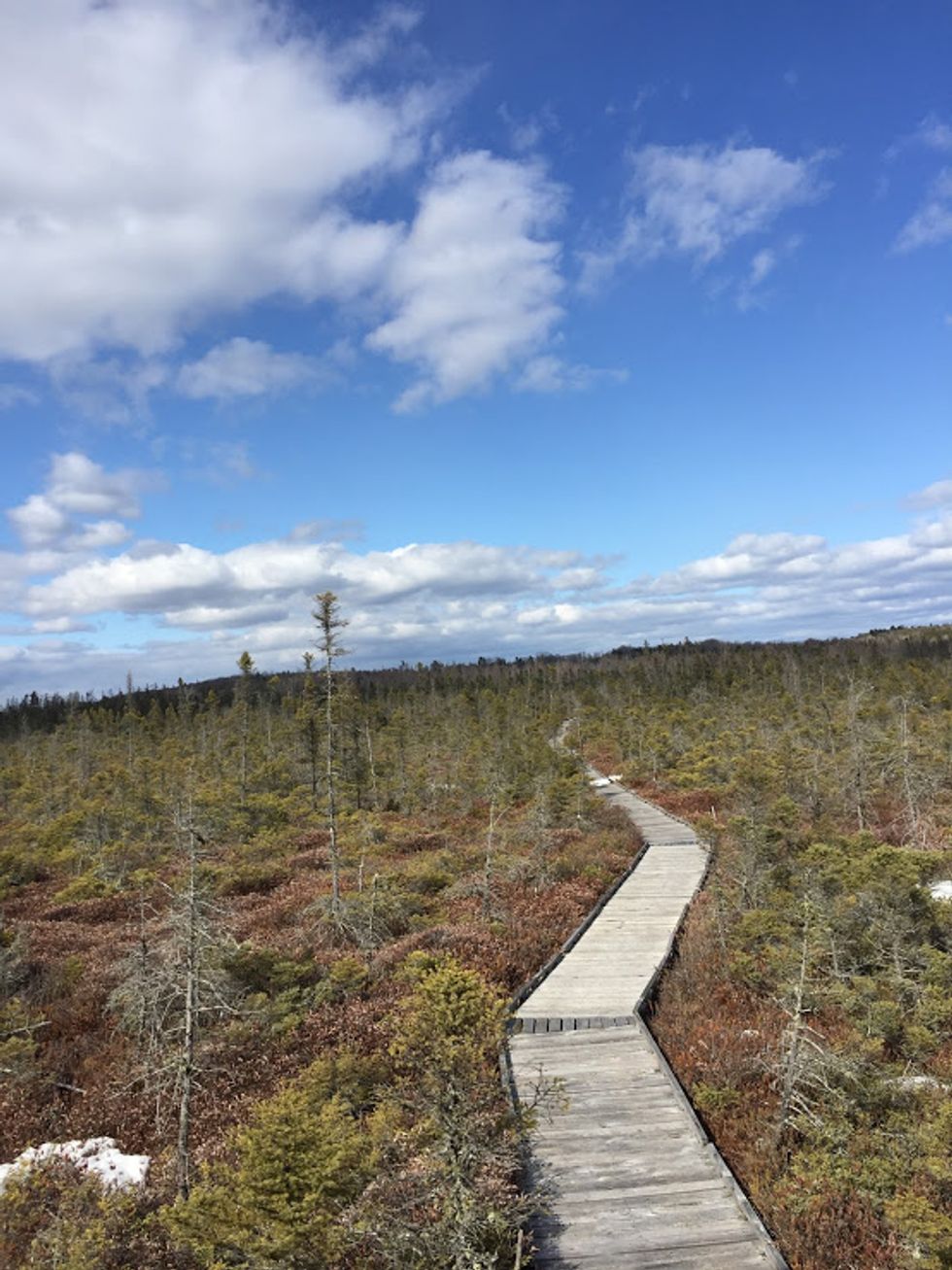 The Bog walk is also located in Orono, about fifteen minutes from campus. The one mile loop is a wooden path with bench areas where you can stop to look at the view. It walks you right over the bog and gives you a beautiful view of the bog that appears to stretch for miles.
If you're thinking about visiting Maine, I would definitely recommend it. It's full of adventures and beautiful views all within a few miles. While I was only there for four days, I would love to travel there over the summer and get to experience all the hikes that are closed for the winter. Hopefully this article was able to inspire you to travel there and find your own adventures as well.