Television series love to add in a Thanksgiving-themed episode here and there. This list summarizes a few of my personal favorites to get you in the holiday spirit.
Blair Waldorf Must Pie! - Gossip Girl (Season 1, Episode 9)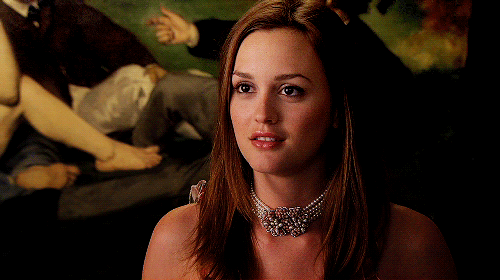 True to Gossip Girl, this Thanksgiving episode follows a boozy, drama-filled timeline that appears to contradict (really anyone's) standard Thanksgiving values. However, family and love do conquer all by the end of the episode. Follow Serena, Blair, Dan, and the rest of the Upper East Side crew as they maneuver their way through a gourmet meal--and a few dramatic twists and turns.
The One with All the Thanksgivings - Friends (Season 5, Episode 8)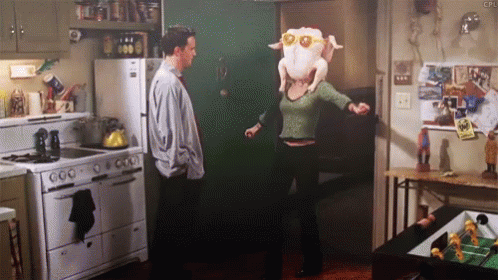 Honestly. Monica ends up with a turkey on her head. What else could you need?
A Deep-Fried Korean Thanksgiving - Gilmore Girls (Season 3, Episode 9)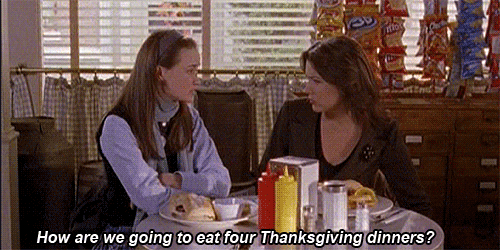 Nothing highlights Lorelai and Rory's relationship better than a good Thanksgiving episode. Watch as the mother-daughter power duo tackle four Thanksgiving dinners in one day.
Thanksgiving (+ II, III, and IV) - New Girl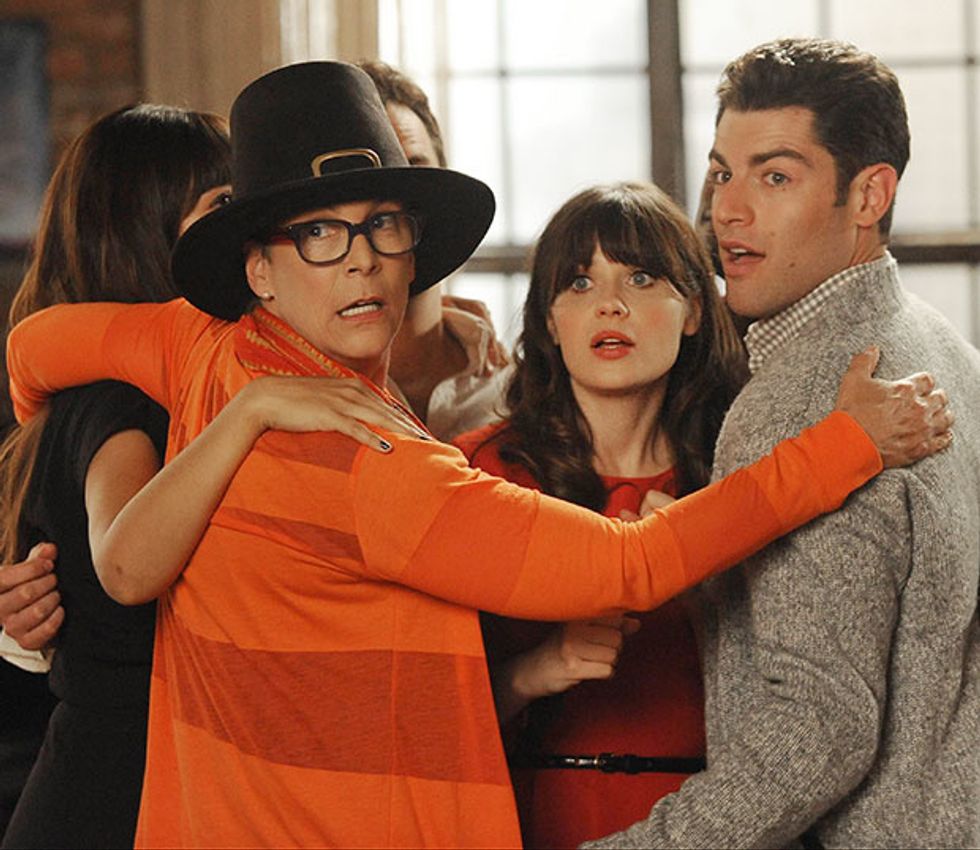 If you're looking for a Thanksgiving binge-watching session, opt in for New Girl's four(!) holiday themed episodes. From seeing Nick flirt with Jess's mom, an exploding turkey, or "Bangsgiving," there's certainly something for everyone.
Thanksgiving - Glee (Season 4, Episode 8)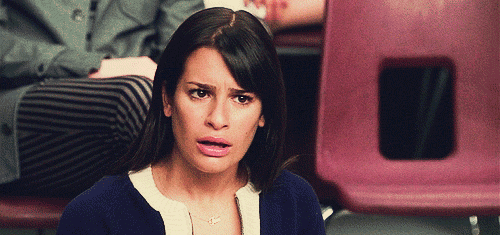 Honestly, I'm not entirely sure how this episode ties into Thanksgiving; but, the episode does provide a stellar cover of One Direction's "Live While We're Young" and PSY's "Gangnam Style" that serve as great throwback tunes for basting that turkey.
Related Articles Around the Web