Dear Missoula, Montana,
I can't thank you enough for staying the same all these years. You have been my escape since I was a child. My grandparents have been taking me there every summer since I was about five years old; it used to be twice a year, but as I got older and became busy with school, I could not visit the cabin on Rock Creek Road as much as I wanted to. The memories I have made there I will cherish for the rest of my life because only there could I find the peace I needed when I was dealing with the many thoughts going through my head.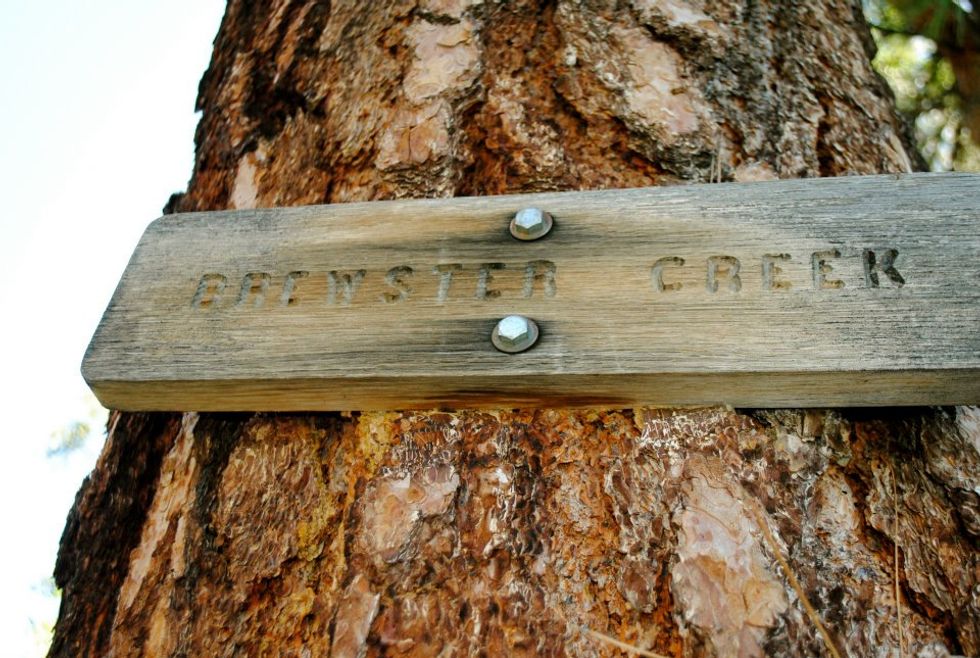 Being able to walk onto my porch and hear the river flowing as if it were right next to me has been imprinted in my memories. I can hear it now as I write this. The smells, the sounds, the colors...all of it is majestic. It's cloud country, where they stretch across the sky and you can see so many faces in them; it's like being a child all over again, trying to see how many you can pick out in one sitting. Even the mountains have faces in them; I remember when we'd drive down Rock Creek Road and as I'd stare at the window, with these huge dark brown and gray mountains passing by, I'd see animals in them. The trees would tower over my head and as I'd look up to see the beautiful clear sky, I always knew I was safe.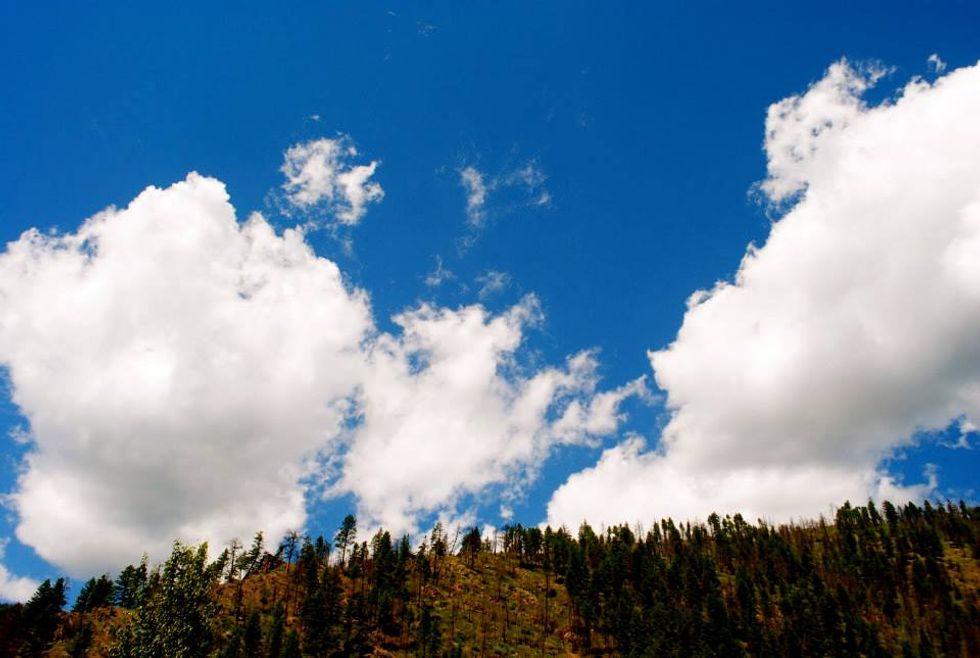 As I write this, I can see the clouds slowly pass by over those mountains, and if you were standing right where I took that picture and looked off into the distance to the right, you can see Babcock Mountain. My grandpa would always point it out to me and despite it taking me years to remember the name, I finally have it imprinted in my memory and I know which one he's always been talking about. Walking down to the beaver pond has always been my favorite thing to do when I go there. I take a short walk, or drive my 4x4 down there, unhook the wire fence, and sit on this one tree that's been there for as long as I can remember. The water is a bit still there, only flowing in small amounts, but just above the water you can see the tip of the beavers house. I would sit there for hours and read, write in my diary, walk around and take photographs, always knowing that I felt safe, that this place is my other home. I know that I can always go back there when I feel like I'm losing sanity and right as I get off that plane, one thought always comes into my head: "I'm home". Not only do I have that thought, but breathing in Montana air is extremely refreshing and it sends my senses wild. The air is so fresh; you feel like you can finally breathe after being in Los Angeles for so long. Getting away from my hometown and coming to this city is literally the best escape for me.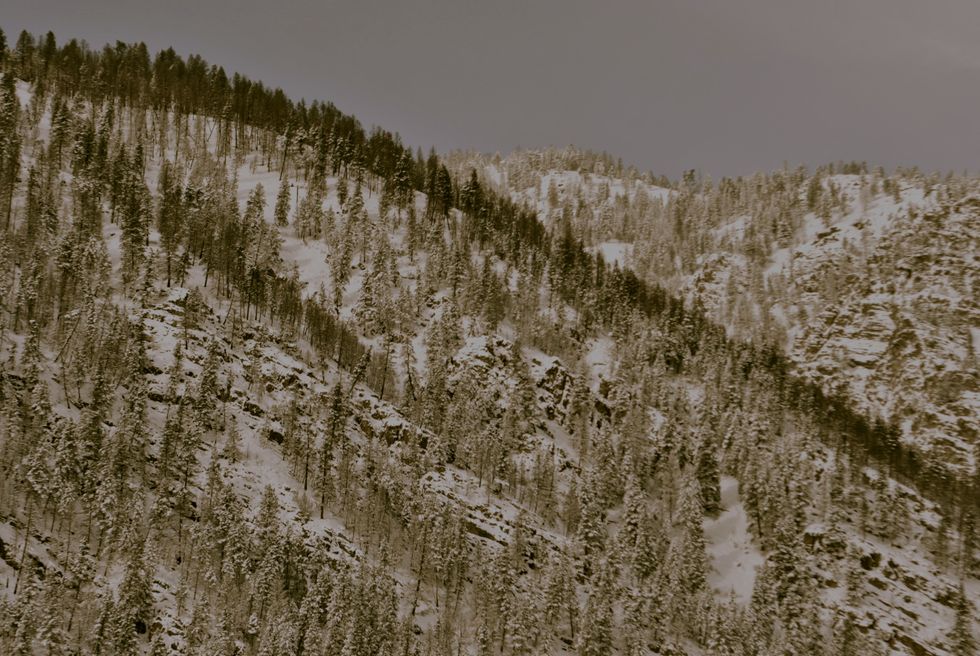 Being there has always helped calm my mind. If my creative muse is there with me on my trip, I take the opportunity to go to our art studio and paint, or just walk around my backyard and take photographs. The nature shots you can get from my backyard is astounding, and it's all in my backyard! During our winter trips, we cozy up in our cabin and read. If the temperature isn't too much in the negatives, I try and take photographs, but if it's too much my fingers freeze. Which is fine, of course, because during those trips we love to cook great meals, watch movies, and I catch up on books to read. Those nights in winter, when the stars shine so bright that you can see the Milky Way are the best. The sun goes down very fast behind the mountains in winter, so the stars come out immediately. I'll sit near the fire pit bundled up and try to count as many satellites as possible because at least seven of them are crossing the night sky all at once.
Over the years, I've come to realize how thankful I am for this place that my grandparents have shared with me. We always have a great time up there, and despite the little feuds we get in, we move past them and still continue to have a great time because we are family. I love them, they love me, and we all love Montana. This passionate love we have for this state runs deep in us because I know that it's the best place to go to and let your troubles fall far behind you. So thank you, Missoula, Montana, for being the absolute best vacation spot that I've been so blessed to go to over the course of my 21 years on this earth. And, of course, thank you to my grandparents for letting me experience this wonderful state with you guys. I can't thank you enough for exposing me to the beauty of Montana. I will finally return to you this summer for the first time in four years and I cannot wait to be home again. I can't wait to smell the air right as I step off the plane and know that I'm in the safest place that will be my home forever.