On a crisp Friday morning, Alyssa Jordan of Union University went to find the supervisor presiding over the construction of the New Union Library, also known as "Logos."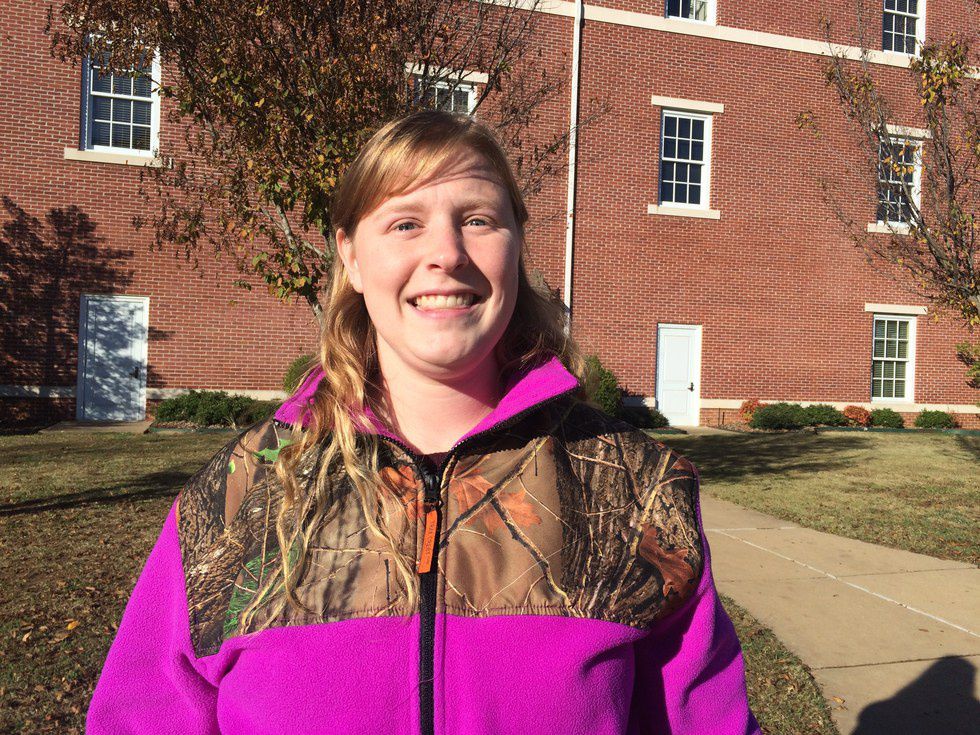 The library has been underway since July 1, 2014. That day, they began digging as well as placing a makeshift fence around every inch of space needed. With the help of countless teams of construction crews as well as some compromise from Jennings Hall students, faculty and staff. With a bit of extra patience from those who walk over to White Hall and Providence Hall. Where there was once a weird sunken field, there is now a three-story architectural work of art that will open on Nov. 6, 2015! While watching the library being worked on everyday, Alyssa thought to have a big card that students, faculty and staff could sign as a nice gesture for all the hard efforts in our new library.
So first she went off to find the top boss (and I tagged along to take pictures). We looked, all the different crews were diligently working but had a moment to point us out to their supervisor. "He's a big guy, about two feel taller than I am, and he has a red hard-hat on," she said.
After a few minutes of walking around what was once "restricted" we realized that the supervisor recently left and would be back within an hour. We could leave it with the supervisor that has been on site for a few weeks, or to the one who has been there since day one. Needless to say, we went back to regroup and tackle it again before our next class.
On the second attempt, we ran into the nice men that helped us perviously. They explained we just missed him; he was here, but just walked into the large building that was before us. So we sent a guy in and eventually a large man with a red hat, about two feet taller than the previous man slowly but confidently sauntered down the freshly paved sidewalk toward us.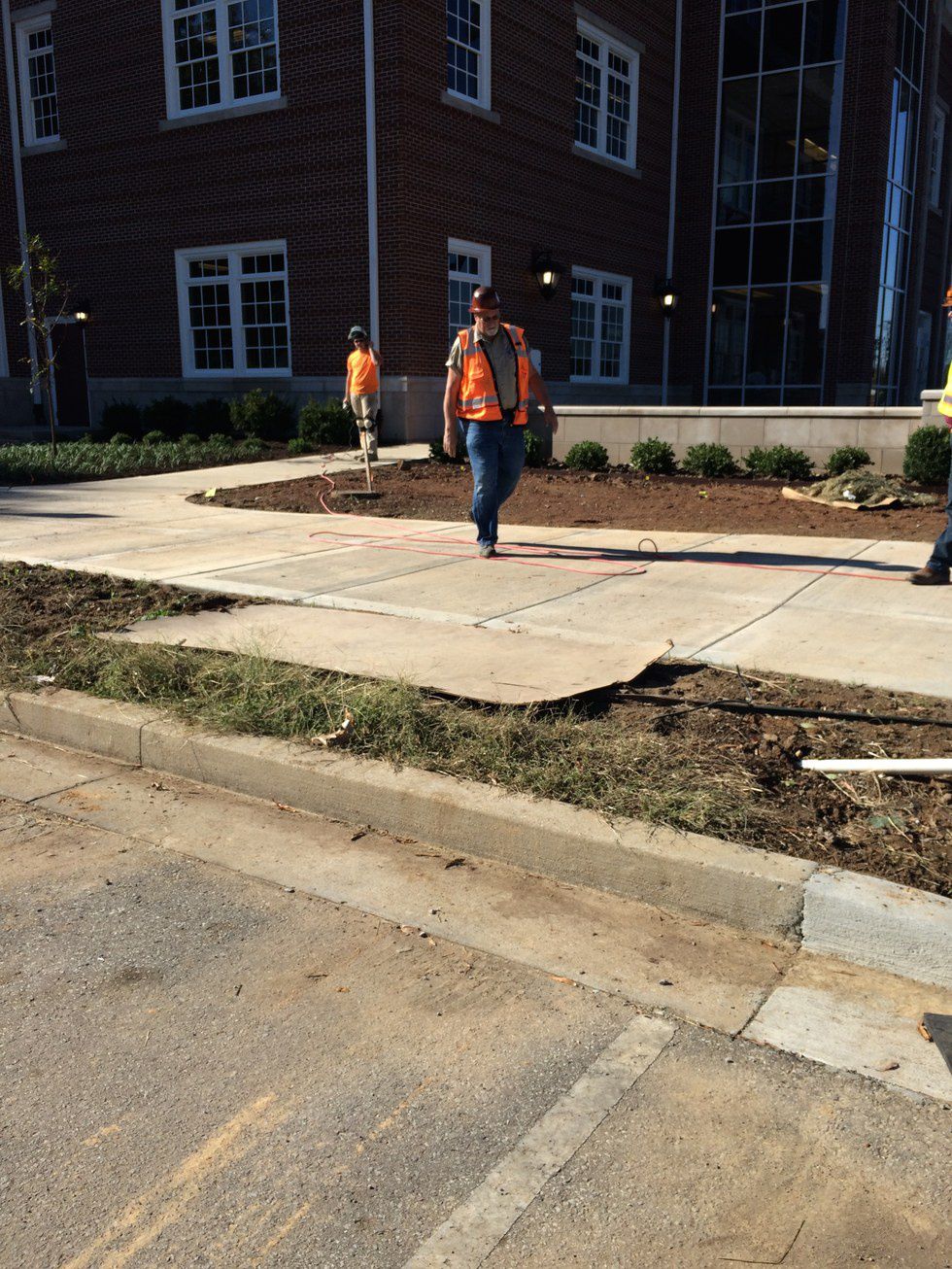 Alyssa planted her feet and gave her speech, "On behalf of the student body, I would like to present this thank you card for all of your hard work and dedication to the library."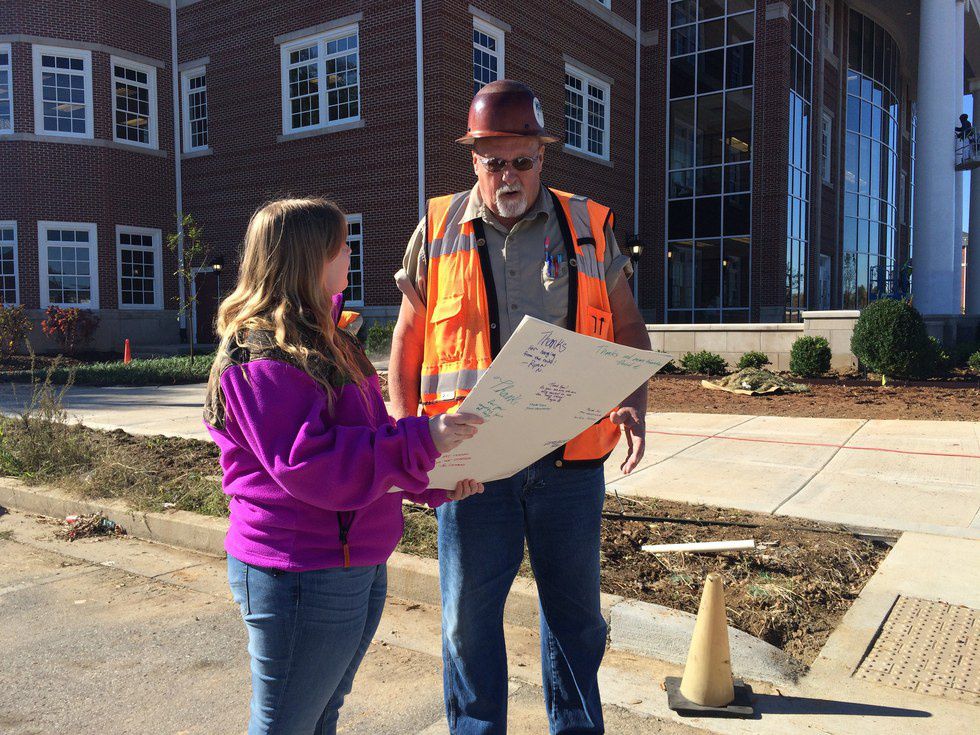 The supervisor was surprised when she opened up the card and saw all the comments from different departments that ranged from serious "Thank you for working through cold days to help build this library" to not so serious comments like, "Thanks for hanging off the roof by a rope, bro!"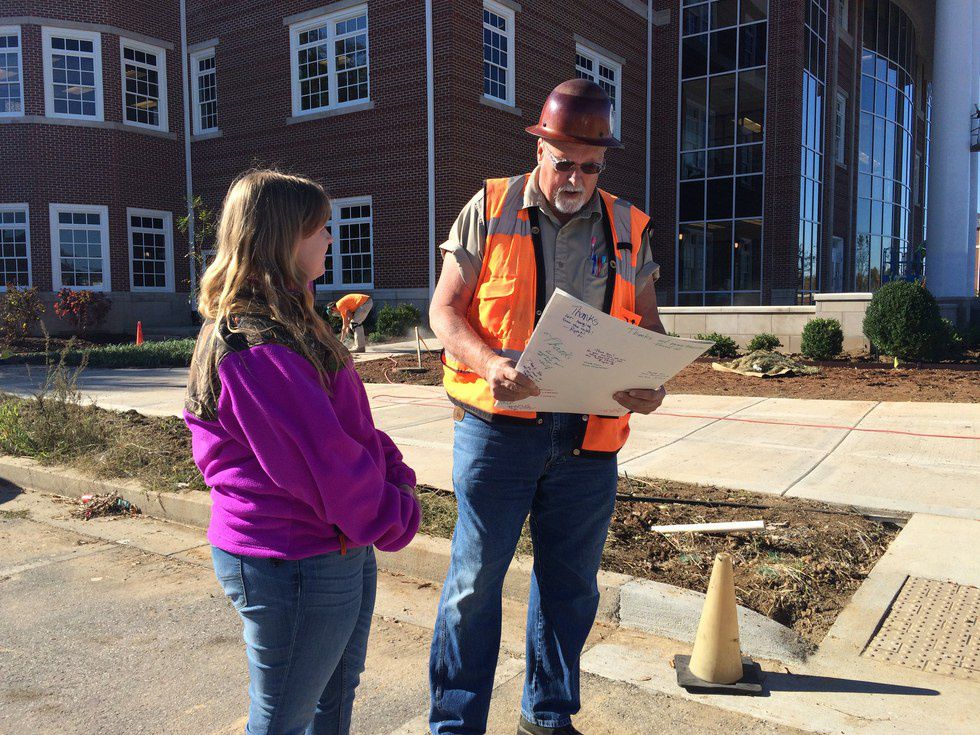 I think it's safe to say he appreciated her good vibes.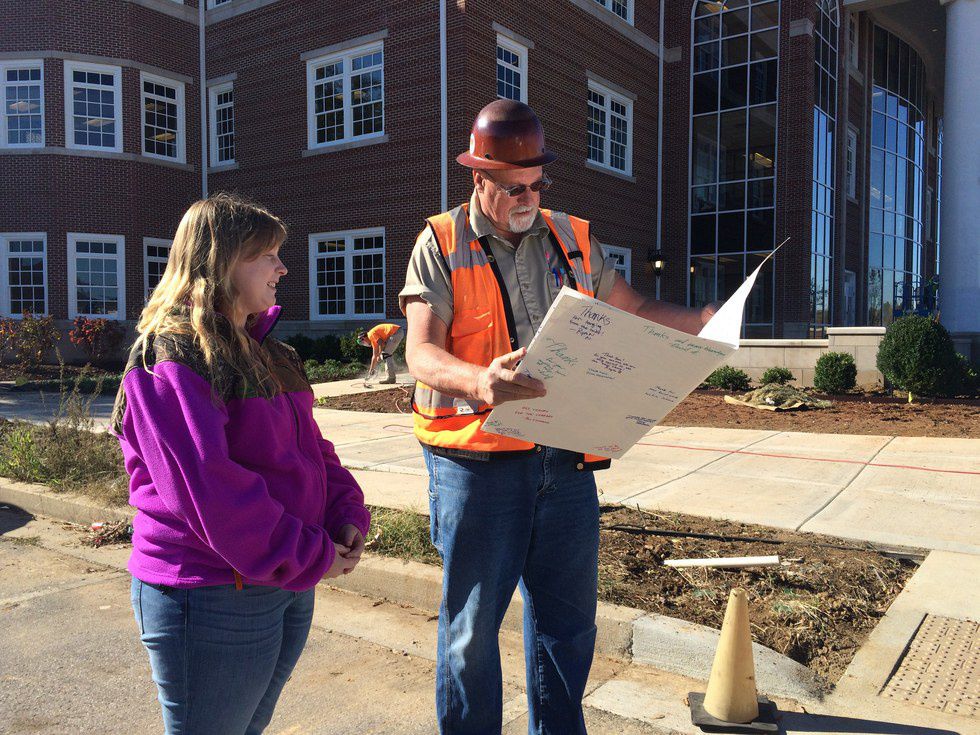 He didn't really know what to say as he flipped through the different pages of signatures.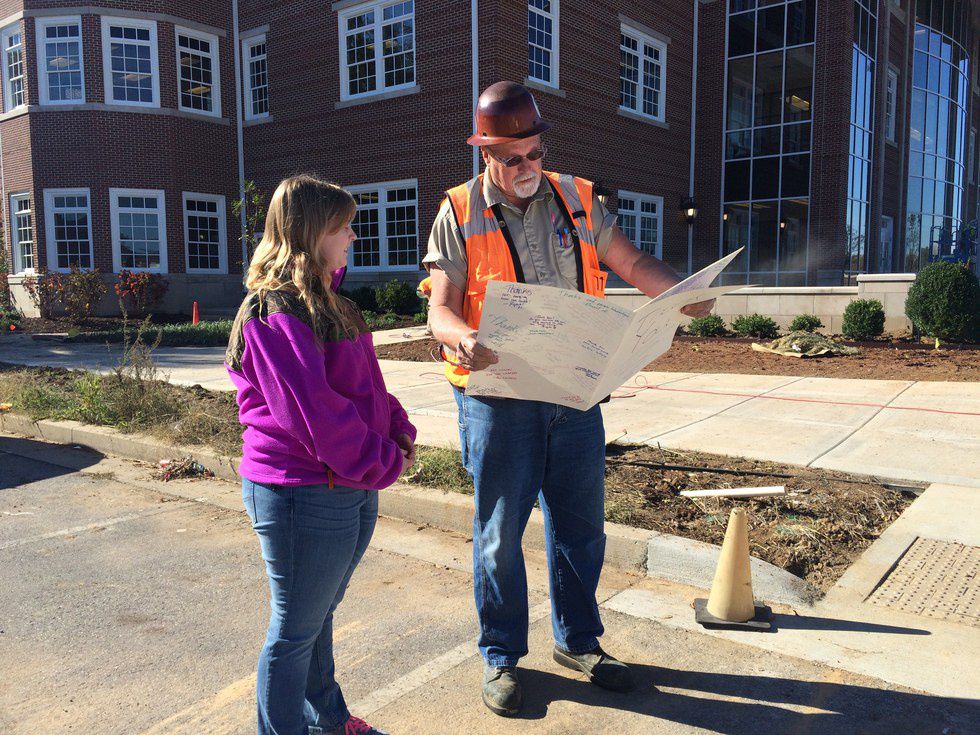 All in all, the supervisor was ecstatic (as ecstatic as a lead man for a construction project can get) to receive this card and wanted to say thank you to everyone who took time to sign it. I tried to sneak a quick tour of the restricted library before anyone else, but I was politely shut down before I could even try to expand my idea. But he did pose well for a final picture: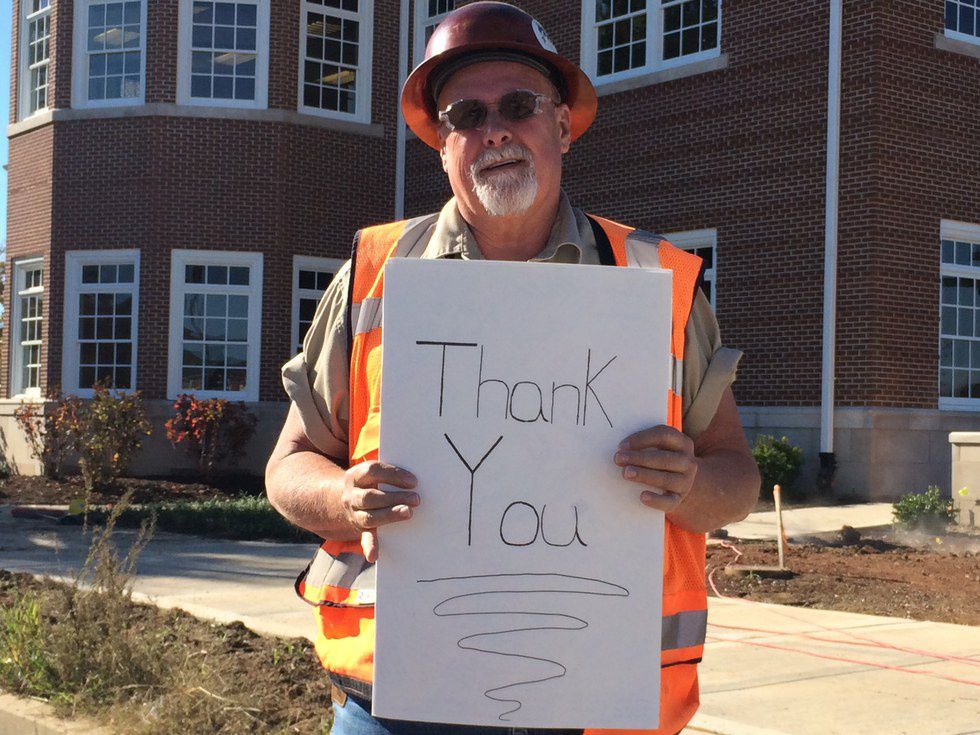 Faculty have said they've needed a new library since the 80s. That being said, the thank you card to the construction workers felt necessary for providing what this campus needed for decades. The supervisor thanked us for thanking them. He also assured us the other construction workers would be able to see the card as well.