Throughout the years, we have been through a wide variety of Housewives, and coasts, from the O.C. to Atlanta. While we all have our favorites, I can easily stand by the fact that Teresa Giudice is one of the best. She's been through a roller coaster of emotions, dramatics, and (obviously) personal issues. Not even a brief jail term can stop her from living a full and successful life. Here are 9 reasons to back my claim.
1. Her accent.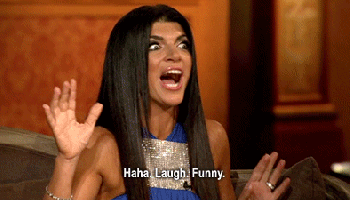 I mean, she's famous for mispronouncing (basically making them up its fine) words with her tick Joisey accent.
2. Her strong and ~very~ Italian personality.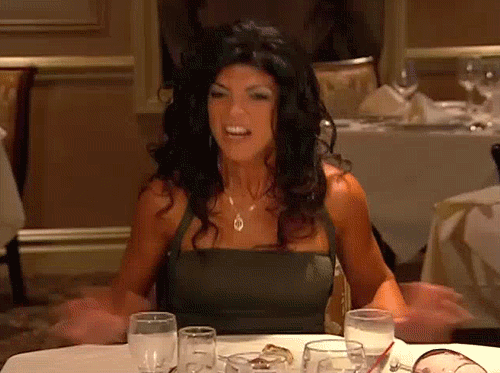 Giphy
Need I say more?
3. She's never not gorgeous.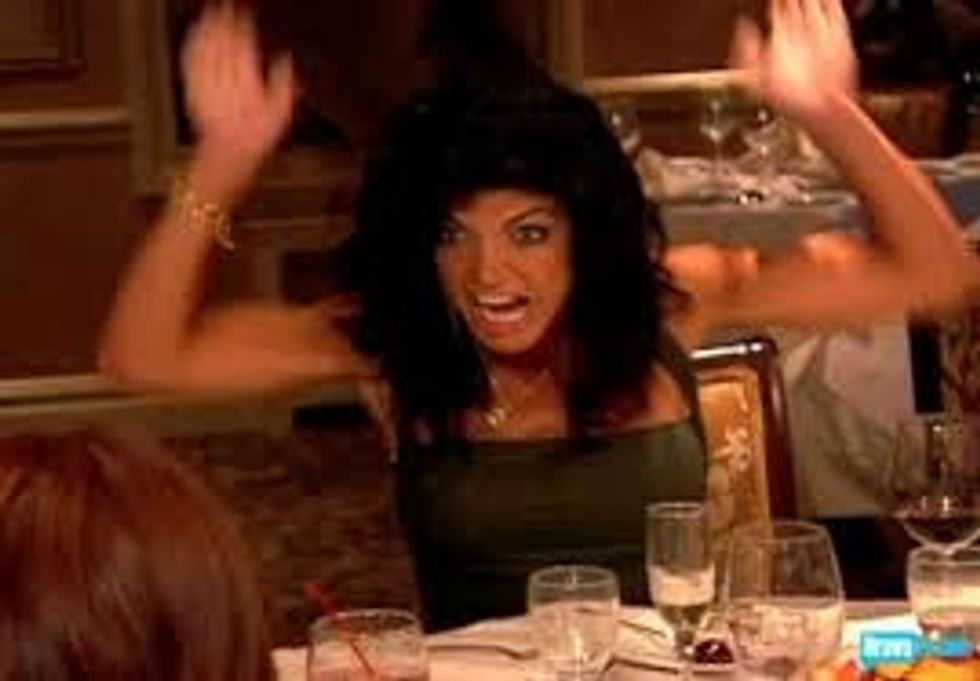 http://heydontjudgeme.com/2011/06/21/real-housewives-of-new-jersey-1-06-whine-and-dine/ mn
Who can say they look that good mid-flipping a table? No one.
4. Her respect and appreciation for family.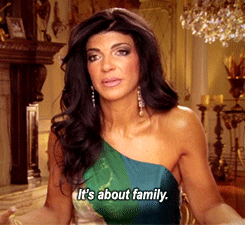 https://i.gifer.com/Ptw5.gif
Despite her moments and series of entertaining (I ~almost~ hate to say that) family drama, you always know she's there for her family.
5. She's raising her girls the right way. Kind of. Maybe.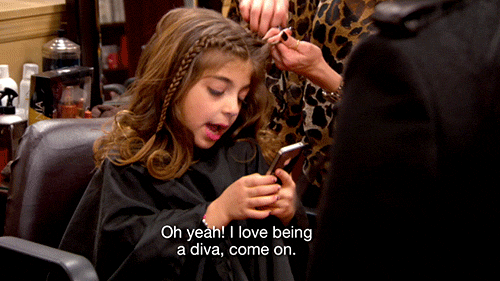 https://theluxuryspot.com/real-housewives-of-new-jersey-gifs/
Got to start them young, right?
7. She'll always defend and protect their families.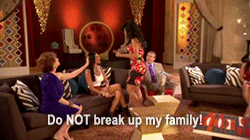 http://gph.is/NfjZsE
Especially against Danielle Staub. If you know, you know.
7. She's never afraid of asking for what she wants.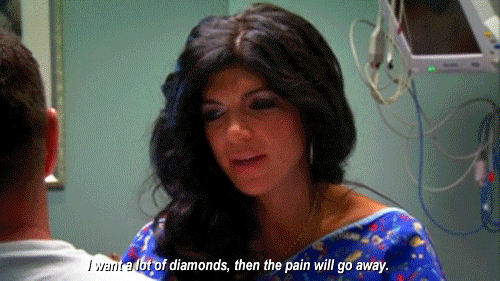 https://www.thehollywoodgossip.com/gallery/diamonds-make-everything-better/
8. She's always "Fabulicious". Get it?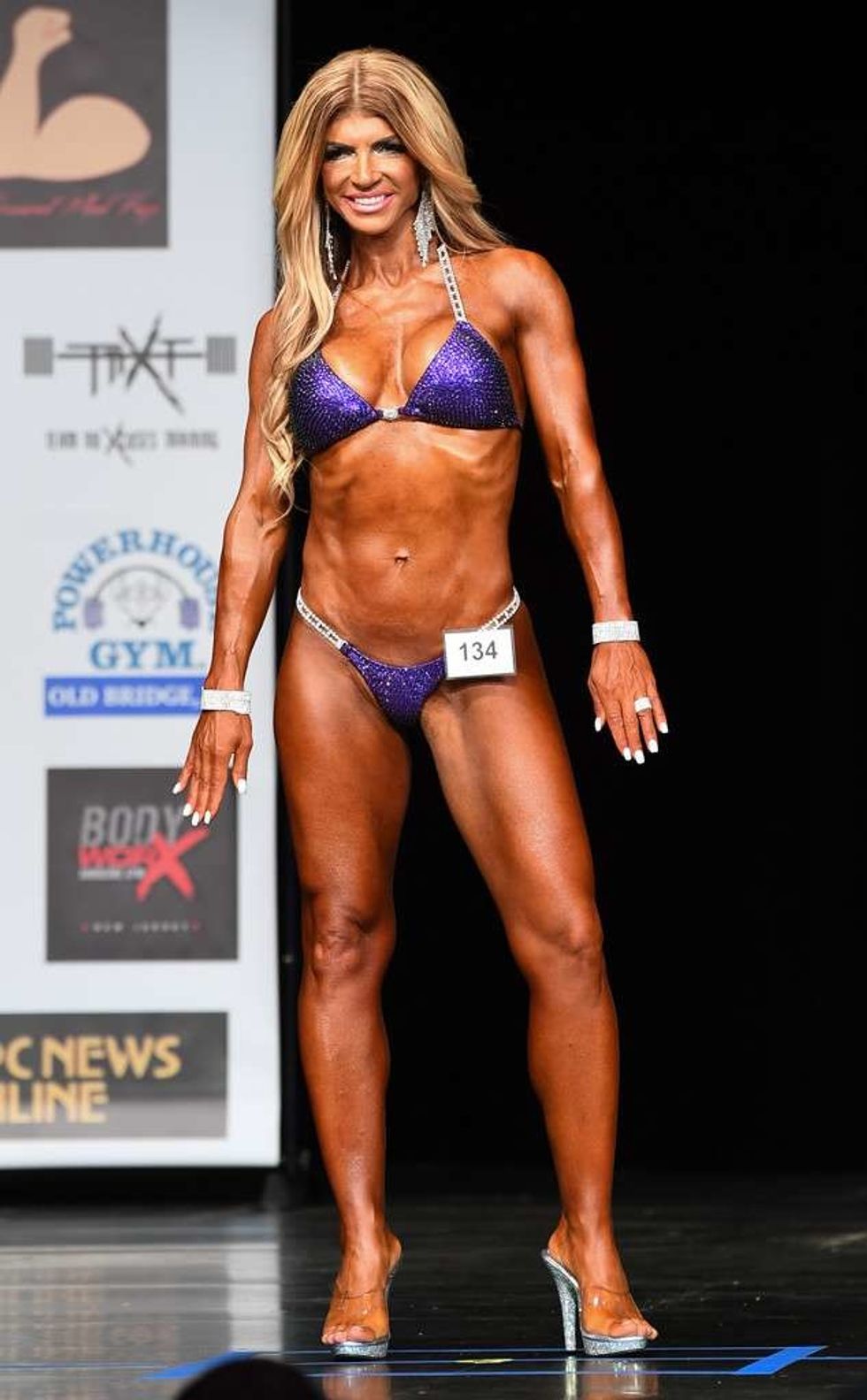 Dave Kotinsky/Getty Images
I would say after 4 kids, all the drama on RHONJ, and issues in her personal life, she's earned it.
9. Every episode, she show us her pride of her heritage.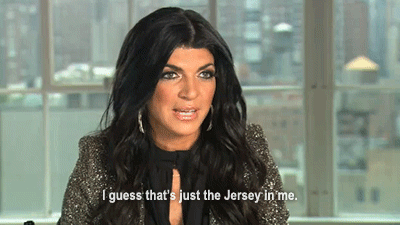 https://betches.com/the-real-housewives-of-new-jersey-the-importance-of-being-family-recap/
Italian (and Jersey) through and through.
"I'm relaxed. I'm calm and cool like a whistle."