There's no doubt that one of the most exciting places to see on this earth is Yellowstone National Park.
With 2.2 million acres to explore, Yellowstone offers countless opportunities to those who visit the protected land each year. On average, the park see's about 4 million guests every year.

Of course, there are the standard "must-do's," like watching Old Faithful erupt, gazing into the Grand Canyon of the Yellowstone, or observing wildlife in Hayden or Lamar Valley. All of these things can be seen and done by sticking to the park's main drive, Grand Loop Road. It's a travel pattern that most visitors seem to stick to.

What is the result from never straying from Grand Loop Road? Statistically, you're only experiencing less than 2 percent of the park and its wonder.

Don't be a part of that statistic. Embrace Yellowstone for all it truly has to offer; after all, some of the best things in the park are experienced off the main path.

So here are my top 10 must-do things to break away from being the typical Yellowstone tourist.
---
1) Go wildlife watching…before dawn.
Photo by Karley Nugent

It's no surprise that this place is crowded. Sometimes, the park traffic can be maddening. Especially when you're trying to find a parking place to see the same bear the 200 other parked cars are viewing.
Did you know the best times to see the most diverse wildlife in the park is at dawn and dusk? Getting up early means two things: one, better chances to see wildlife and two, you won't have to deal with all of the traffic. Having clear roads and better chances? It's worth giving up a little sleep.
2) Climb a mountain.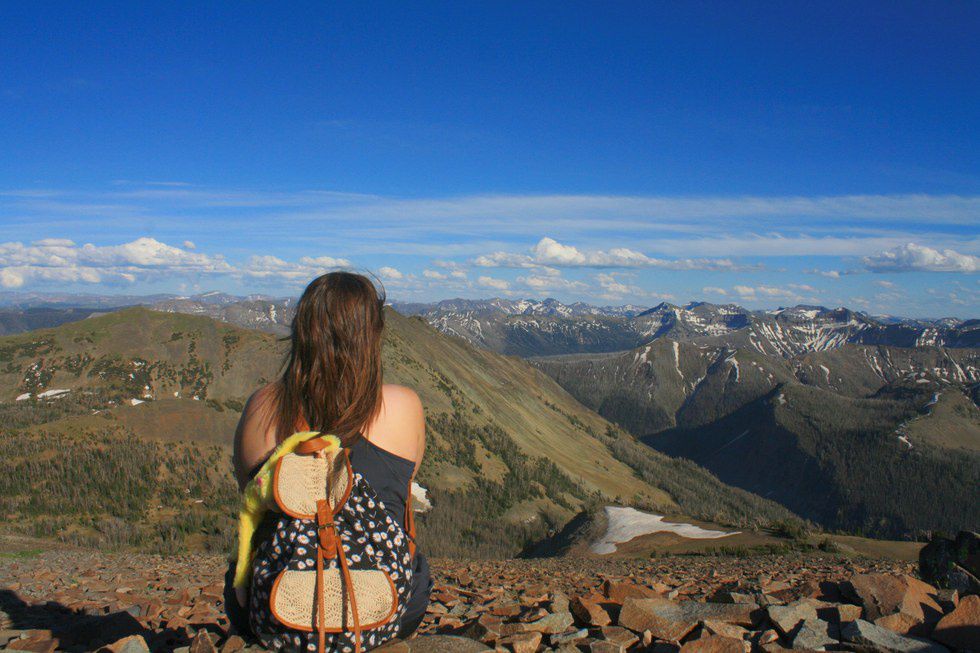 Photo by Karley Nugent
Little to nothing can beat the feeling of accomplishment when you hike to the top of a mountain. All the struggle and sweat of the hike seems to fade away when you finally make it to the top, and have a 360-degree view of the world around you.
Personally, I'm a fan of Avalanche Peak, but Yellowstone is full of mountains to scale. Take your pick; you can't go wrong.
3) Visit the historic hotels in the park.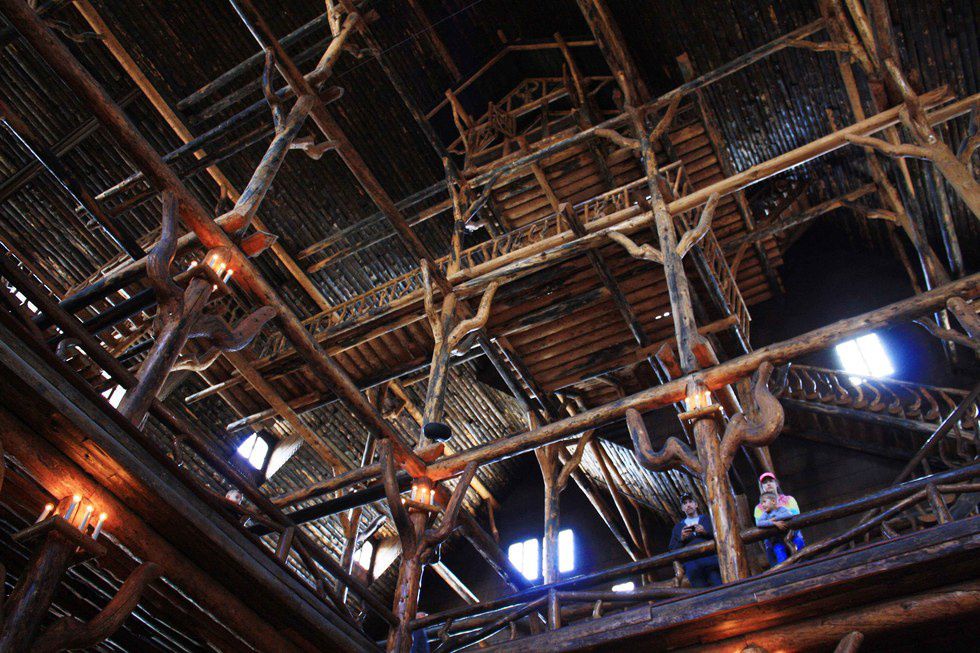 Old Faithful Inn Interior
Photo by Karley Nugent
There are a total of nine places to stay in the park, each with their own unique history and backstory. From amazing architecture to haunted ghost legends, each hotel can offer you a glimpse into the past. Some hotels even offer tours. Trust me, you'll want to check some of these buildings out; it's not every day you can sleep inside of a place that was made in the 1800's.
Plot twist: there are also hotels that no longer exist in the park. Try to see if you can find them, starting with the fountain hotel.
4) Stargaze/Full moon hike.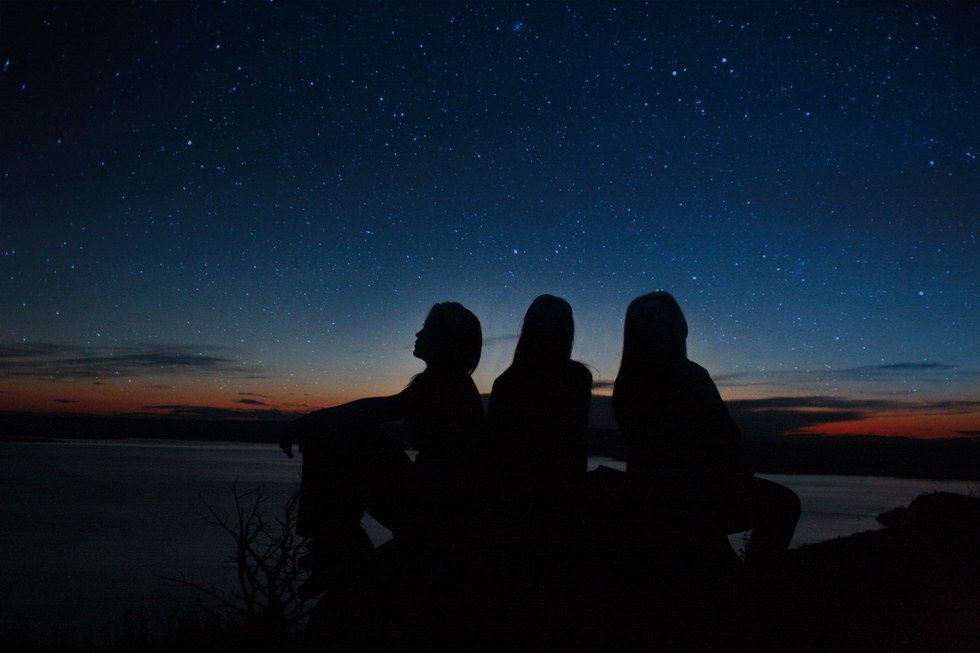 Photo by Karley Nugent

Yellowstone is one of the darkest places in North America, or in other words, one of the most incredible places to see the night sky without the threat of light pollution.
On the nights when the stars are harder to see because of the moon's light, try a full moon hike. Explore the boardwalks of geyser basins, and watch Old Faithful erupt at night. (For whatever reason, geysers seem so much different in the dark, and remember to ALWAYS stay on the boardwalk.)

5) Watch the sunrise from Lake Lodge front porch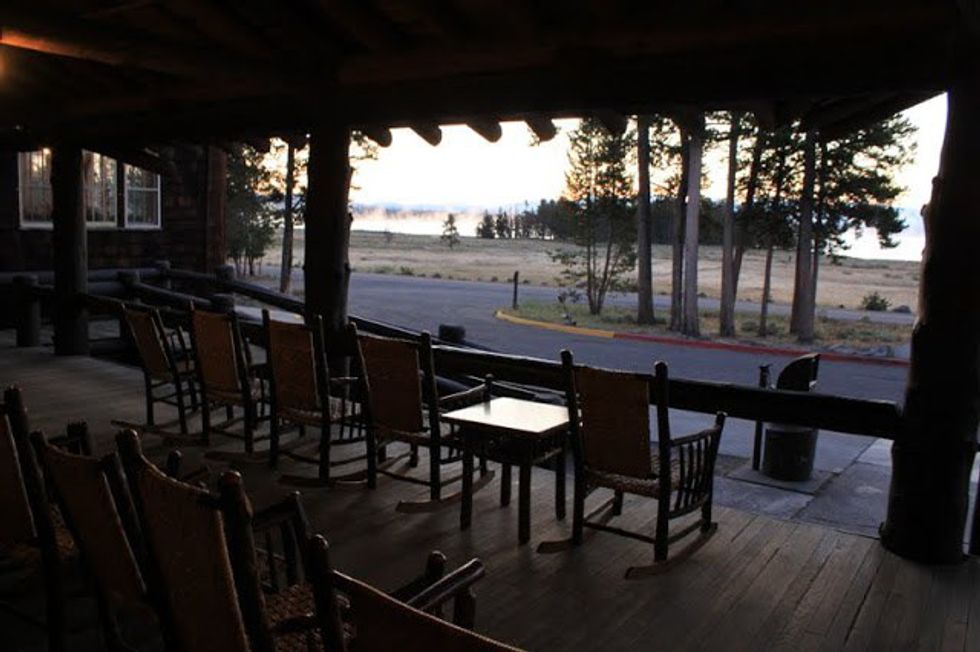 Photo by inthepinkandgreen.com
What's better than beginning your morning sipping a coffee on the famous front porch of Lake Lodge while facing the Absaroka mountain range as the rising sun paints the peaks beautiful pinks and purples and blues and every color you can imagine all in the peaceful silence and promise of a new day? Not much.
6) Watch the sunset from Lake Butte overlook.
Basically opposite from the front porch you began with, end it all by watching the sun glow gold as it sinks beyond the horizon. You're ending the day just as great as it began, even though every day in Yellowstone is a great day.

7) Camp in the back country.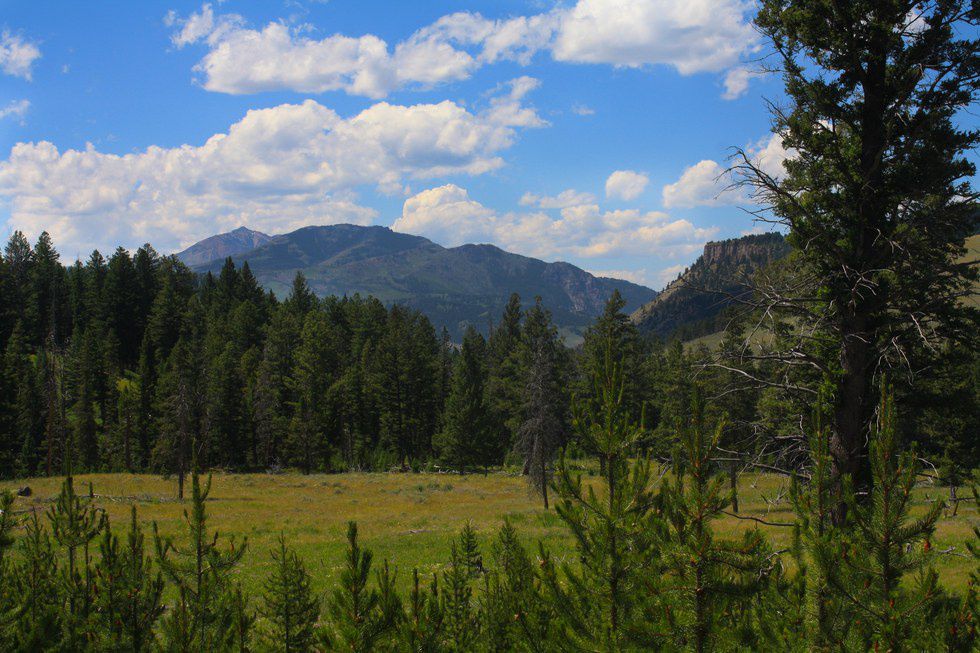 Photo by Karley Nugent
If you're looking for a way to get closer to nature than you've ever been, get a back country permit from a ranger station and seclude yourself at a site deep in the Yellowstone wilderness. From listening to the animal's calls in the night to truly having some time to yourself and appreciating where you are, there isn't a better way to find a sense of peace in the nation's first national park.
8) Swim in the boiling river/Firehole Canyon.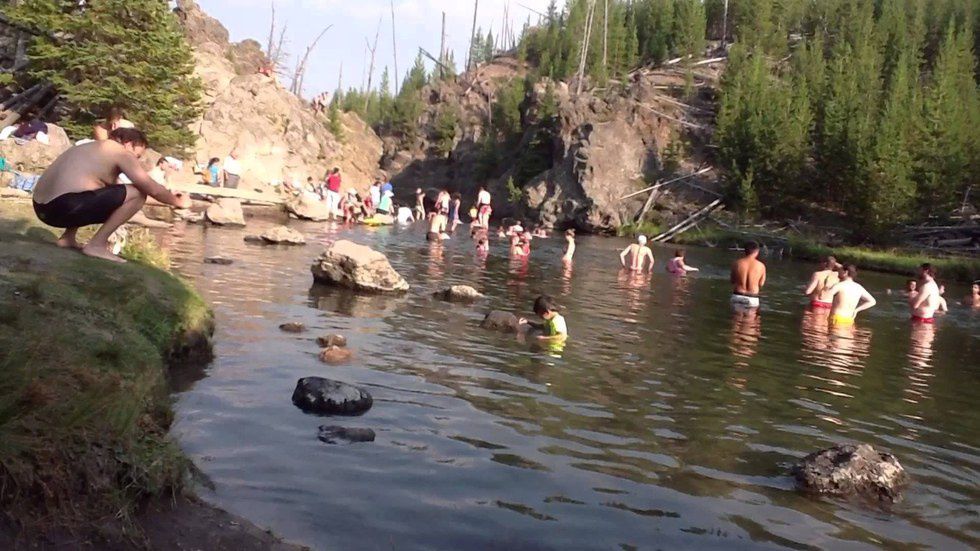 Photo by:
Something I've Learned
Swimming in Yellowstone? It's forbidden in the majority of places in the park, and for good reason.There are very few designated areas that visitors can swim, though. Boiling River and the Firehole Canyon swimming area are the most well-known.
9) Wolf watching.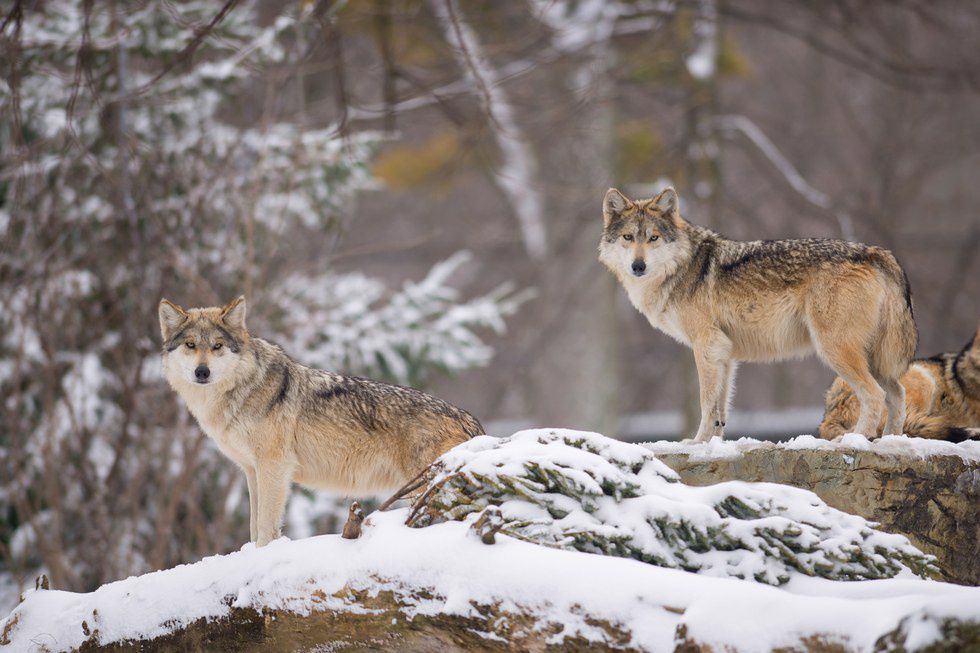 Photo by the Ohio State University

Wolves are so special to Yellowstone National Park. They have such an incredible story that ties them to this park that began long before their reintroduction to this wilderness in 1995, and have thrived in the area since then.
Around dawn and dusk, when the wolves are out hunting, stop at one of the pull-offs in the Hayden or Lamar Valleys. You'll see groups of people with spotting scopes often waiting for the wolf packs to emerge, and they are more entertaining to watch than you think (especially when the cubs play).
Don't have a spotting scope? Just ask someone there! More often than not, the regular wolf watchers are more than happy to let you look through their own.

10) Try to visit ALL the visitor's centers.
It's a tall order to make it across the entire park, let alone try to stop inside every visitor center, but it's worth the effort. Each visitor center in the park offers you insight knowledge on various different topics in the park. Are you interested in the fires of 1988? Grant Village is your place. What about the super volcano that lives underneath the park? The Canyon Visitor Center can help. Or maybe you just want to know about the Park Rangers of the park, new and old. There's a place for that as well, just stationed at the Norris Campground.
Each visitor center has something to offer; try one out!

---
In Yellowstone's case, some of the best features of the park go beyond the paved road. There's a plethora of experience to be had here, and turning off Grand Loop Road can help you experience Yellowstone to its fullest extent.

There's an unimaginable amount of things to do and see, and I challenge you to try and do it all. Strive to go beyond that 2 percent. Make your trip to Yellowstone National Park everything it can be, and more.

Happy exploring.