If you're a Temple student, you know the struggle of campus being crowded 24/7. It's quite difficult at times to find an open table in the SAC or library, not to mention finding a quiet study spot. Here are my top 4 study spots on campus, that never seem to fail me.
1. 7th Floor of Alter Hall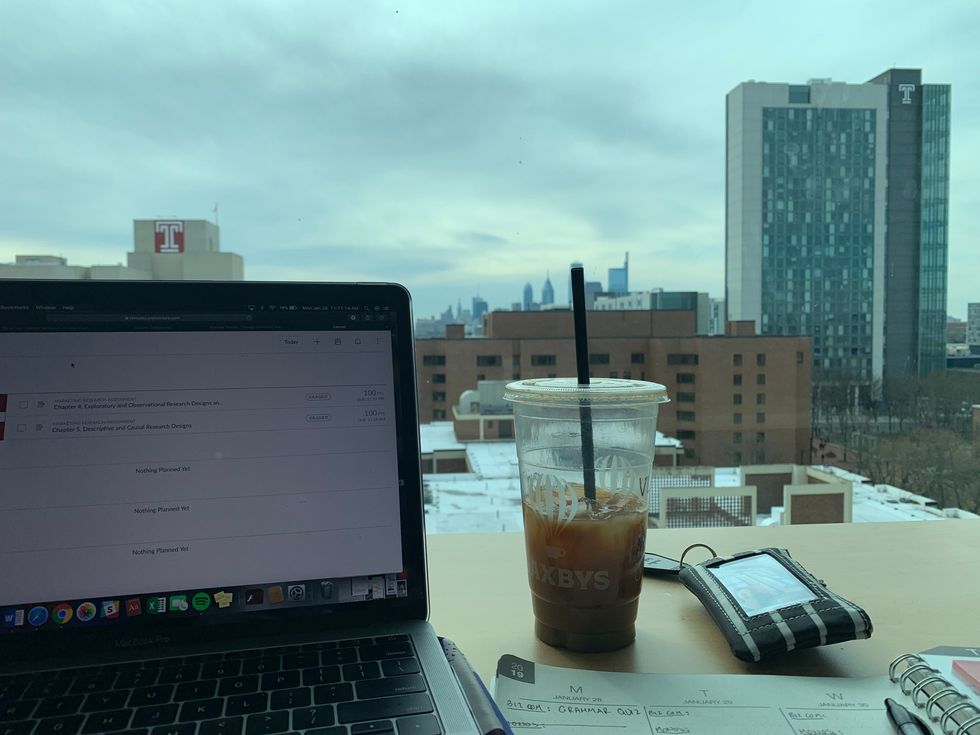 Emily Gigliotti
Business student or not, head to Alter Hall for a great study spot and some amazing views. The 7th floor of Alter Hall has floor to ceiling windows that overlook the city and campus. If there isn't a conference going on (which most days there are not), the center room is set with huge round tables where people set up for hours to study and get work done. On the outer parts of the floor, the hallways have convenient single person tables and couches where you can set up to study overlooking the city. This spot is perfect if you're looking to get away from the Temple population, and enjoy Philly views!
2. Saxbys in Alter/Speakman Hall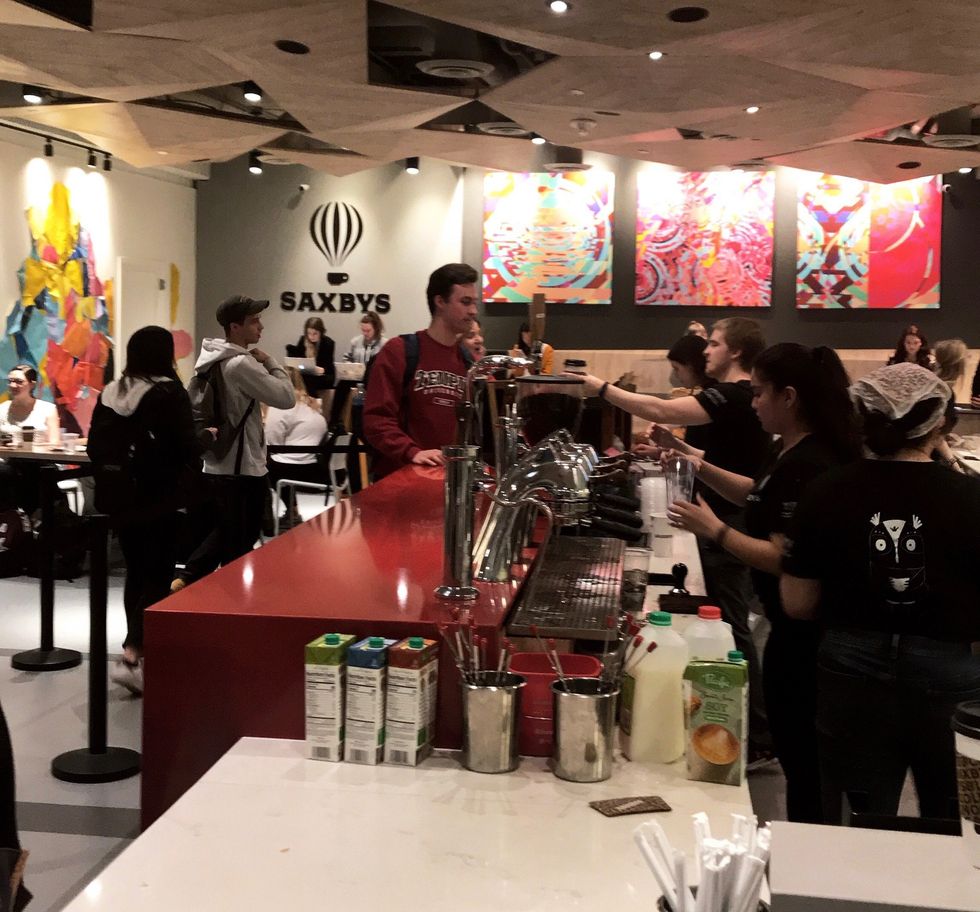 Emily Gigliotti
If you love coffee and good vibes, this is the place for you. I absolutely love the Saxby's between Alter and Speakman, as I spend 99.9% of my study time here. Good music, good people, good coffee. What more could you ask for out of a study spot?
3. 3rd and 4th Floor of Tuttleman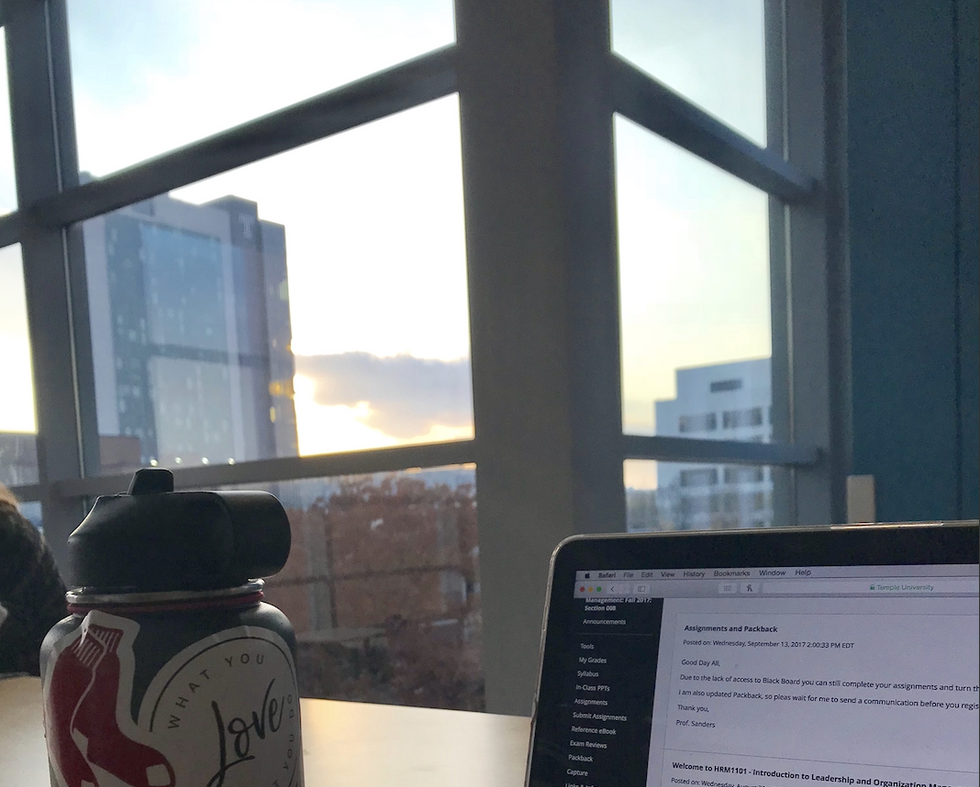 If you go to the 3rd or 4th floor of Tuttleman and go all the way to the end of the hallway, there's an area full of tables and computers available for studying. There's a ton of natural light and it is very quiet there. It's the perfect place if you like quiet study sessions.
4. Saxby's on Polet Walk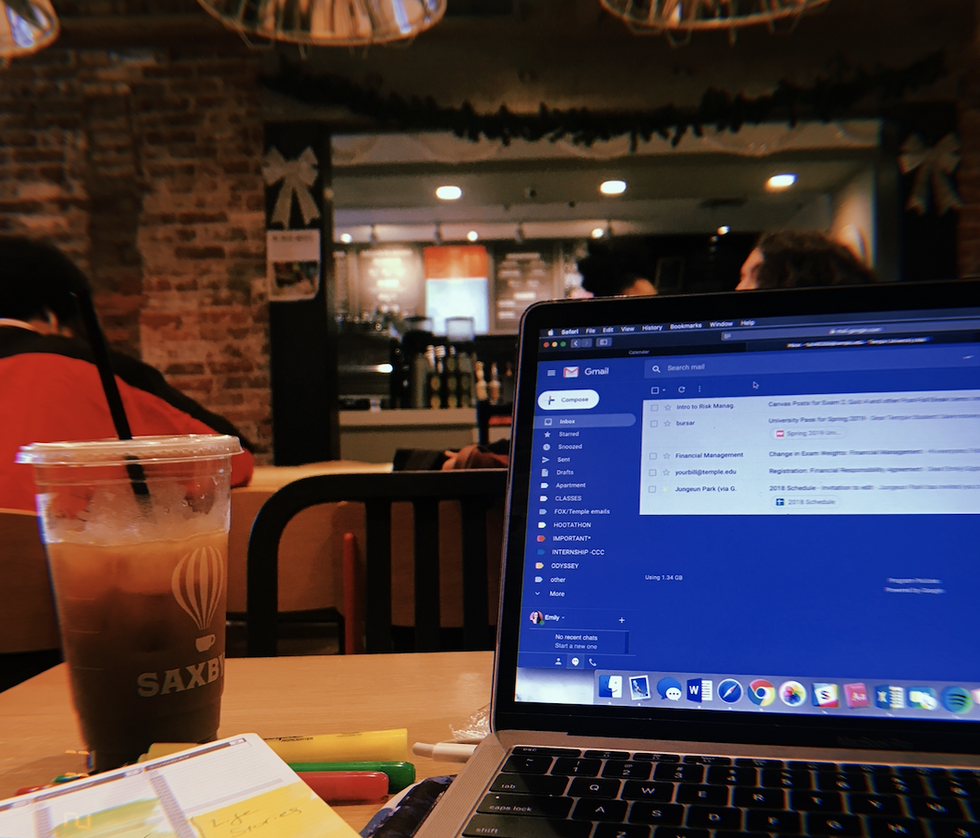 Emily Gigliotti
This spot is a little harder to find seating, but if you do it's a perfect spot to grind. Small and intimate.