This year, I got a brand new iPhone for Christmas and with that came a free year-long subscription to Apple TV. My family loves streaming services: from Netflix to Hulu to Disney+, we love it all. So of course when a free subscription is given, you're gonna use it.
At first I had no idea what to watch, since virtually none of my friends had it, so I turned to Google. Everyone was raving about Ted Lasso, a comedy show that came out in August on the platform. I decided to give it a watch, and now it has turned into one of my comfort shows.
Ted Lasso, who is played by Jason Sudekis, is an American football coach who goes over to England to coach football, which is actually soccer. Ted has no idea how the game of soccer is played, and yet he still became coach of a premier league in London, England.
The show follows Ted Lasso's adventures in England with Coach, Nate the Great, team owner Rebecca, and communications coordinator Higgins. It also follows the storyline of 2 footballers, Jamie and Roy, and their love triangle with model Keeley Jones.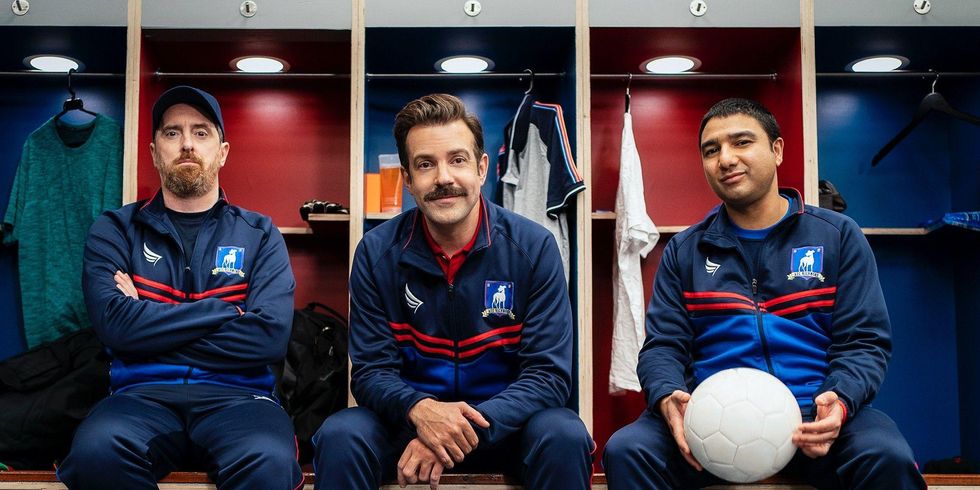 @AppleTV on Twitter
The show moved me to tears quite a few times when it touched on the topics on love, divorce, anxiety, and friendship. Ted Lasso is a hit in my eyes, and I would have never thought that from the first five minutes of watching.

Ted is a happy, kind and loving guy. His kind and happy spirit is infectious, every time he was on screen I was always smiling! His character has such a positive outlook on everything, he never let anything get him down. Even when the team was losing game after game, it never tore down Ted's spirit, and he was always optimistic of what could happen.
I think that right now, based on how much the world has gone though in the past year, that everyone could use a little Ted Lasso. The show beautifully demonstrates that no matter what you go through, the good and the bad, you always have to have a little hope.
When Ted was getting a divorce, having anxiety attacks, and losing the team's premier status; he still had a positive outlook. He still had the team, his friends, and hope. He found that his team losing was bad; but one of his old players was on the other team who scored the winning goal, and he congratulated him on his success.
He found ways to turn bad situations into good ones. He saw the good in people, and in the world. Ted went through his fair share of problems but he never lost his hope or spirit, and neither should you.
Also, season 2 just started filming in England, and should be available hopefully in August 2021!