Growing up in South Florida, I always had a hustle-and-bustle presence rub off on me from modern cities such as Miami, Aventura, Boca Raton, Fort Lauderdale, etc. The ideas of what to do after school or on weekends never ran out because I was always surrounded by so many activities like doing a Miami weekend, tanning on South Beach, going to the mall, and of course- the beach. I never found myself being bored because I always embraced the atmosphere around me and explored every inch of it. Once I moved away from home and got to Florida State University in Tallahassee, I was an actual fish out of water- or should we say mermaid? Tallahassee is very quaint and charming, but two miles outside of the campus in any direction and you're most in nowhere Georgia. I wasn't quite ready to live in such a small town but when you go to the best school on the East Coast, you have to make some sacrifices right.
On the contrary, freshman-year me was beyond excited about the collegiate nightlife and if you attend Florida State you know "that s**t is popping." After a couple months of living with a Gatorade in hand at all times, I got kind of sick and tired of trying to be facey and having to rally every night to make it out. Daytime in Tallahassee always seemed to just slug on by until the nocturnal debauchery entailed. Throughout my almost 3 years (wow that's weird to say) at Florida State, I have found a few adventurous, and interesting activities I would like to share to anyone looking for something new but fun to do in Tally.
1. Parks, Parks, Parks.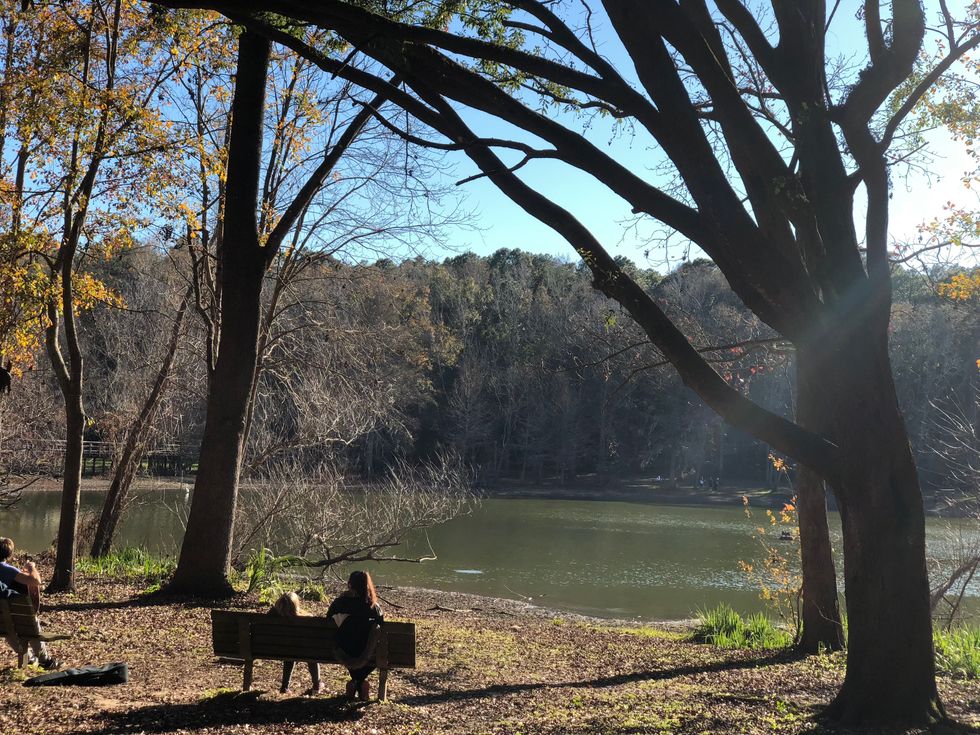 Tallahassee is a nature lover's haven. One pro to being in North Florida is having actual wooden, dense, almost mountainous parks all around you. Definitely beats my local Birch State Park in Fort Lauderdale. Pack a picnic (I recommend getting takeout açaí bowls), take a hike with friends, bring your local pets on a journey (YES bring that guy's dog from Happy Hour last Friday), and just enjoy the beauty of what nature offers us. This can be extremely tranquil and almost therapeutic to get away from the crazy party environment and schoolwork and just reconnect with yourself and your friends. I recommend going to the parks around September-March time because I love how cold it gets in Tallahassee and who doesn't like bundling up for a nature trail?
Parks to check out:
AJ Henry Park
Lafayette Heritage Trail
San Luis Mission Park (pictured above)
2. Local Events.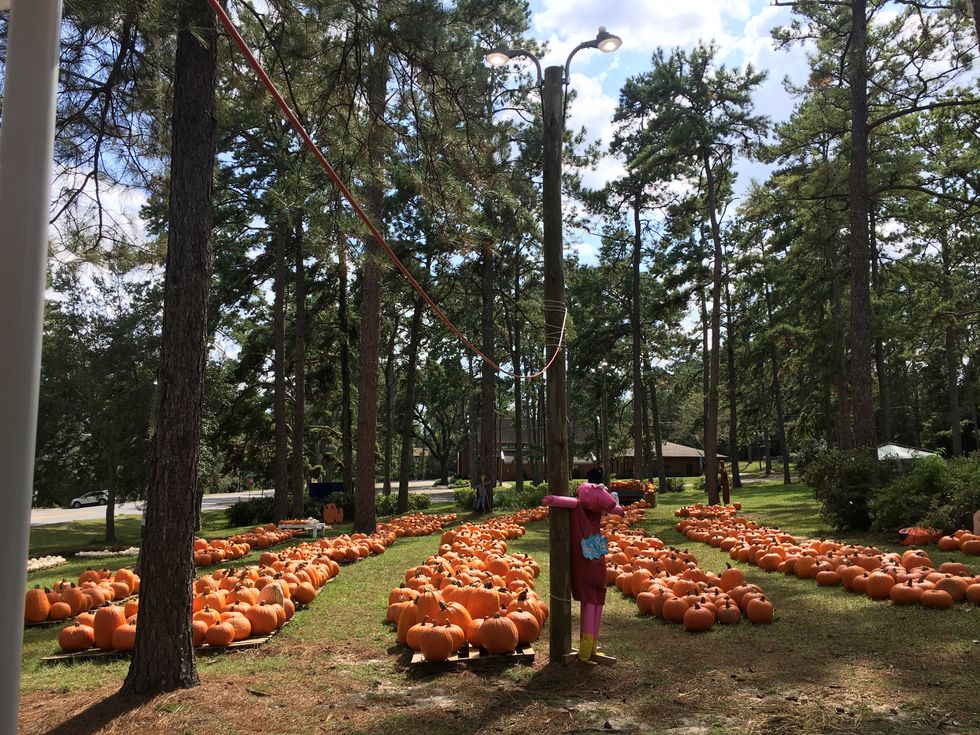 I have found so many local events and concerts that anyone can attend via Facebook's 'Discover Events' section. All you have to do is filter the location to Tallahassee, set the time you're looking for, and search! To my readers who don't have a Facebook, this is definitely a disadvantage. However, this tool allows users to see what's going on in their local communities that they might not hear about through word-of-mouth. I actually found a vegan mac and cheese festival and a glass-blowing expo in Tallahassee through this method. Both events were so lively and just something different to do! The events and concerts listed are for all times and dates throughout the year and many of them are free or very low cost, which is great for a college budget.
Upcoming Facebook events in Tallahassee:
Tallahassee Downtown Market 2018: Every Saturday until 11/24/18
2018 French Country Flea Market, Fall Show: 10/12/18 – 10/13/18
North Florida Literacy Festival: 08/18/18
Twiddle @ the Wilbury: 09/19/18, $14 for GA ticket
DJ Pauly D at Baja's: 10/3/18
3. Places to Be, Places to See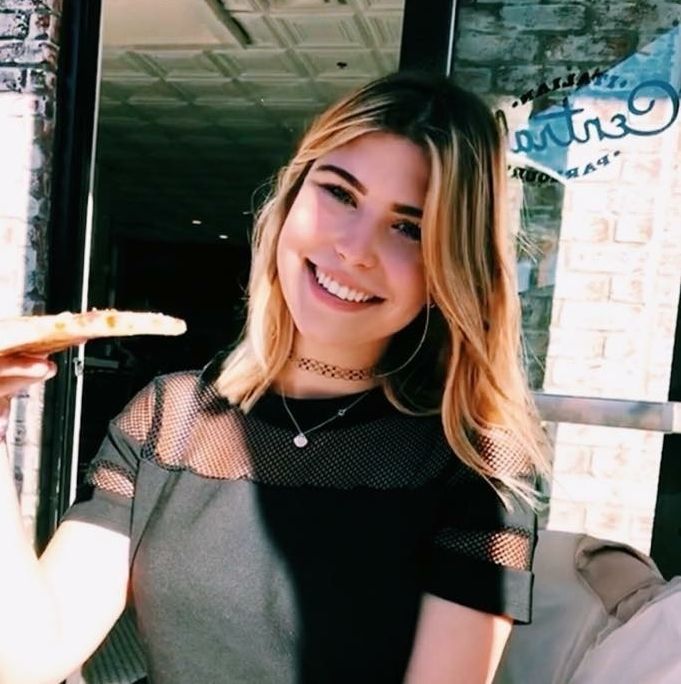 Lastly, Tallahassee is home a few gems different from any city I've ever been to. We tend to overlook these little places by being consumed with homework during the week, going out, or even just caving it in our rooms on the days we do have off. There is nothing that I enjoy more than getting ready, grabbing a coffee, and adventuring around town with my friends. If you're gonna call a city home for the next four years, you might as well explore every inch of it. Try new things and go different places before graduation! With that in mind, everyone needs to visit the Challenger Learning Center IMAX Digital Dome. This planetarium offers a multiplicity of soundtracks, including my favorite Pink Floyd albums, and exhibits the displays on their wide, projectional dome. The fractals, astronomical insights, and mind-blowing visuals make this place just the coolest and tickets are so inexpensive. 10/10 recommend. A lot of people were asking about this place when I posted one of the shows on my Snapchat so the secret is out- and I'm glad it is. I also recommend stopping by the trendy CollegeTown area if you're just looking to grab a drool-worthy bite and window shop. Magda's, Gypsea Boutique, and Centrale Italian Parlour are my go-to's. A little ways down Gaines Street, you will find the holy grail of shopping centers, Railroad Square. This place is great if you just want to walk around and kill some time by checking out the Crystal Portal or warehouse style thrift store!