Unless you've been living under a rock for the past year, you have probably seen a popular meme attacking women who wear makeup. The typical format goes something like this: a photo is posted contrasting the same girl with or without makeup, with the caption "This is why you take her swimming on the first date [emoji emoji emoji]." Some viewers will laugh and move on, and others will roll their eyes.

I, for instance, am among the population of meme viewers who will roll their eyes. I'm sick and tired of seeing this meme going around. The entire basis of the "swimming meme" is built on top of is a base of sexism. The meme portrays the belief that an individual wearing makeup is deceiving, and the only reason that they wear makeup is to market themselves sexually.
This is an incredibly stupid and slightly offensive meme. Now allow me to tell you why.
The photos used in the meme are insulting the original poster.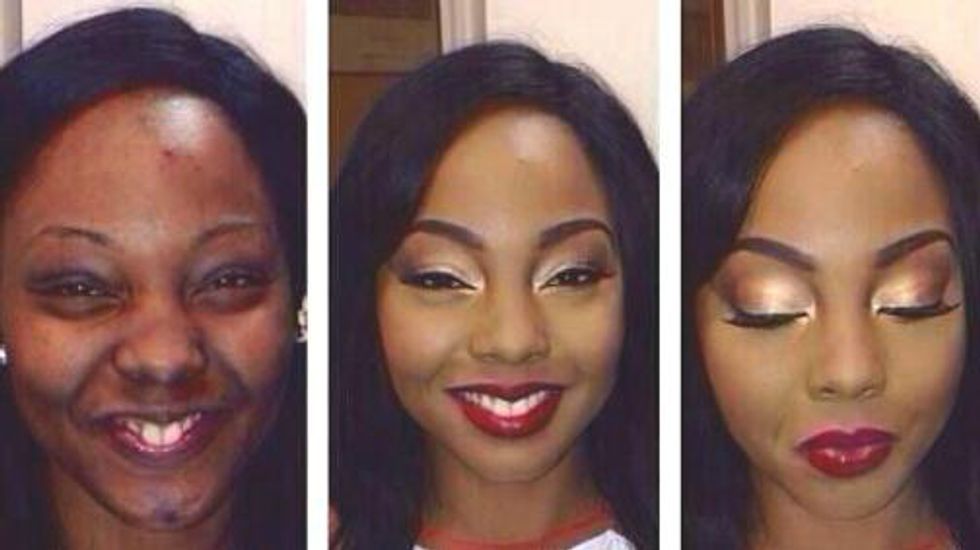 Often times, the photos are posted in pride by a person who is proud of their makeup skills. These photos are not meant to showcase the "ugliness" of the person before they put on their makeup. Instead of celebrating the time and effort it takes to perfect makeup skills, the people behind the memes are attacking the person for being "ugly." This is a slap in the face to person who originally posted the photos of themselves.
Makeup is not deceptive.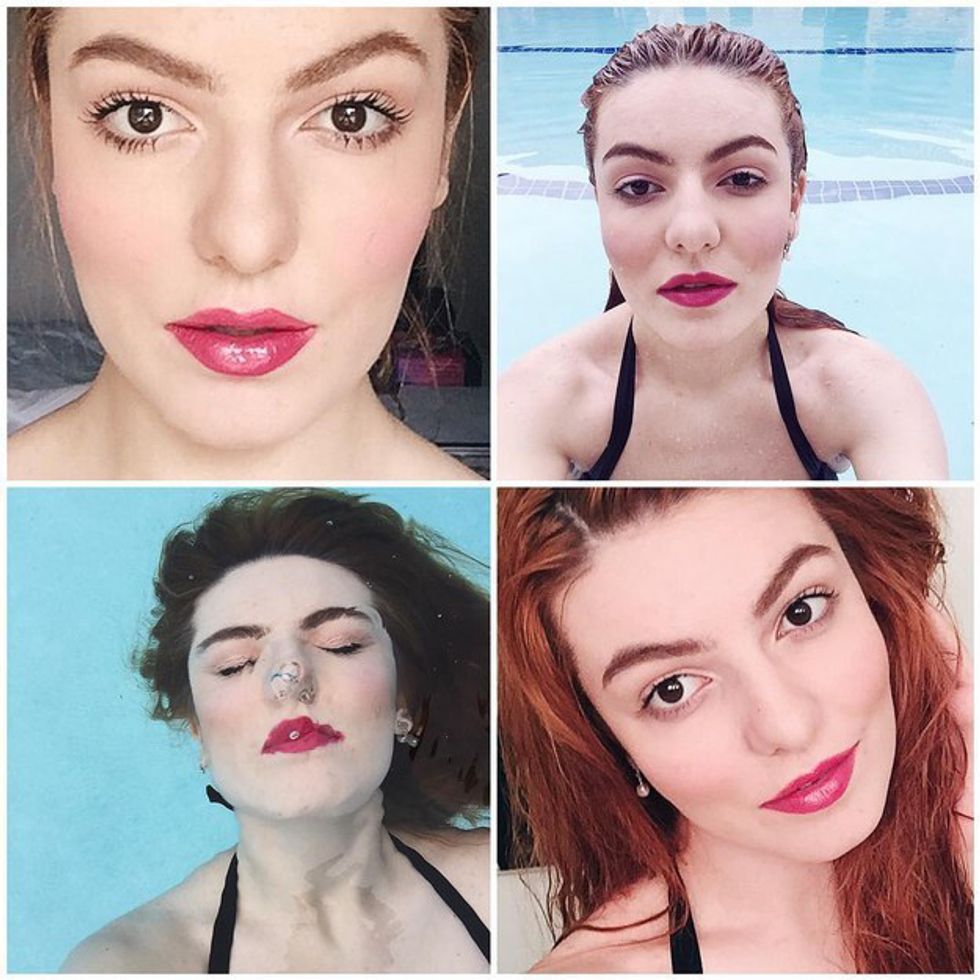 The purpose of makeup is not to deceive anyone; it's meant to highlight features one likes about themselves. As if anyone is born with gold glitter permanently attached to their eyelids, or dark red lips. Calling makeup deceptive is simply not realistic. The people making these memes have known that makeup has existed for their entire lives. It's time to cut the crap.
Makeup is not "false advertisement."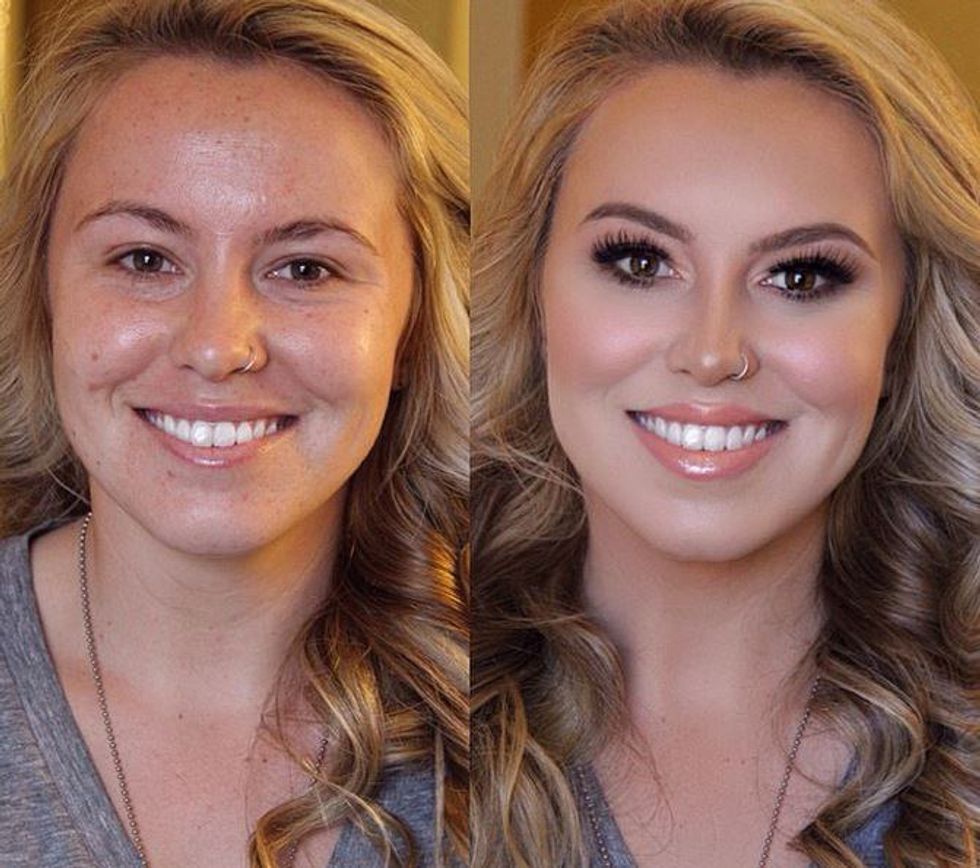 Makeup is not false advertisement, because people who wear makeup are not advertising themselves. Suggesting that the only reason people choose to wear makeup is to advertise themselves is absurd. Under that logic, anyone in a relationship would stop buying and wearing makeup. Perhaps instead of assuming that people wear makeup to impress others, consider the fact that people wear makeup to make themselves feel good.
The meme is inherently sexist.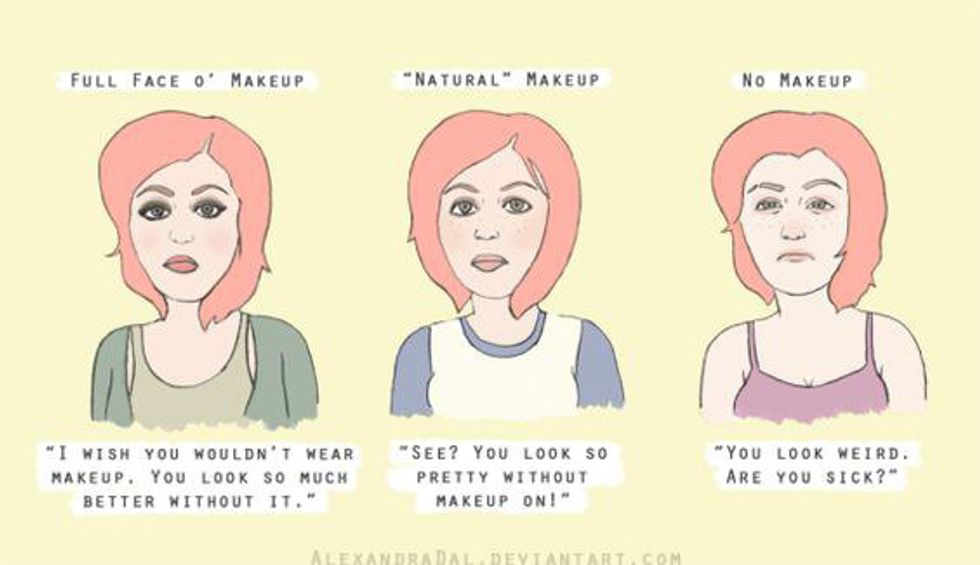 Although the fact remains that not only women wear makeup, makeup is a historically feminine thing. Along with other "false advertisement" claims, such as shape-wear and push up bras, the meme stands as an attack on femininity. If women don't wear makeup, they're ugly, but if they do they're deceptive. It's a lose-lose for women no matter how they choose to present themselves.
It's time for this meme to die.
People choose to wear makeup for many reasons, but impressing people who make these memes is not one of them. Maybe instead of finding new reasons to attack people, we should celebrate our differences and appreciate the art that is makeup.