Student Life
Instead of lounging on the couch this quarantine, she made her own business.
2806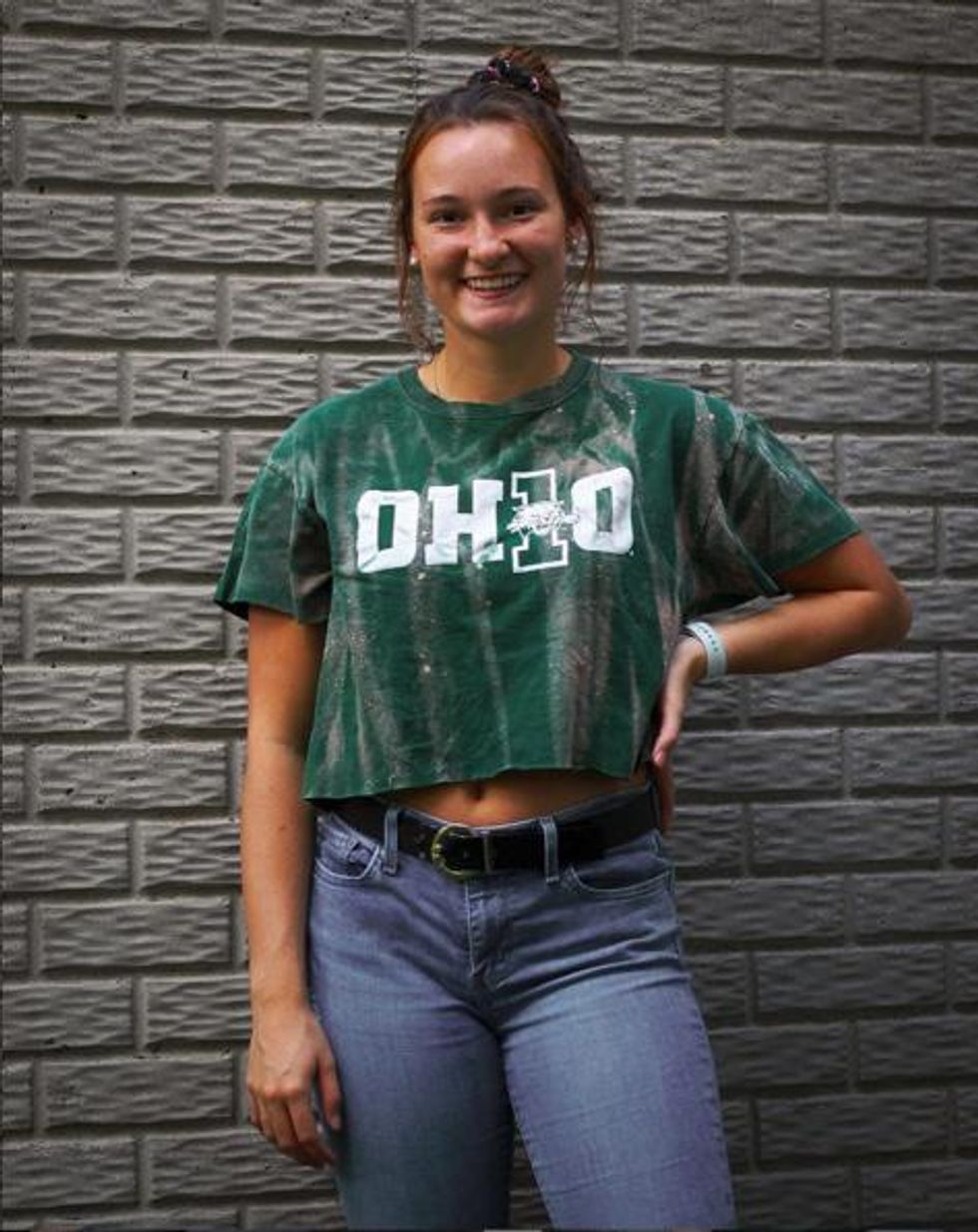 https://www.instagram.com/p/CFpr0Xph7nx/?utm_source=ig_web_copy_link
With online school, it is easy to get into a rut of inactivity, but a normal day for Baylee Jones is no casual or nonchalant feat. The Ohio University freshman wakes up every day and balances 17.5 credit hours, three scholars' programs, two majors, a social life, and her own small business upcycling clothes for Ohio University students.
That may seem overwhelming to some, but Jones' business is just one part of her love of keeping herself entertained and staying active.
"I'm always busy, and I drive the adventure side of my friend group," she said. "I always want to be going somewhere."
Last August, Jones was looking to find a way to combine her retail therapy habit with a lack of spending money for college. Rather than confining herself to a strict budget, Jones decided to get creative and started her own business on a whim.
"I went to the store and just spent $300," she said. "I thought, 'it's either going to go great, or it's going to go badly and I'm going to learn from the risk.'"
Jones gets clothes from local thrift shops, and then cuts or dyes them to make them unique. She launched the business off of Instagram, where she posts pictures of the available clothes and their price points, and where customers can direct message her to order items. Now, after almost eight months, she has over 1,100 followers and has sold nearly 100 articles of clothing.
"I know it may seem small to some people, but it's one of my proudest accomplishments," she said.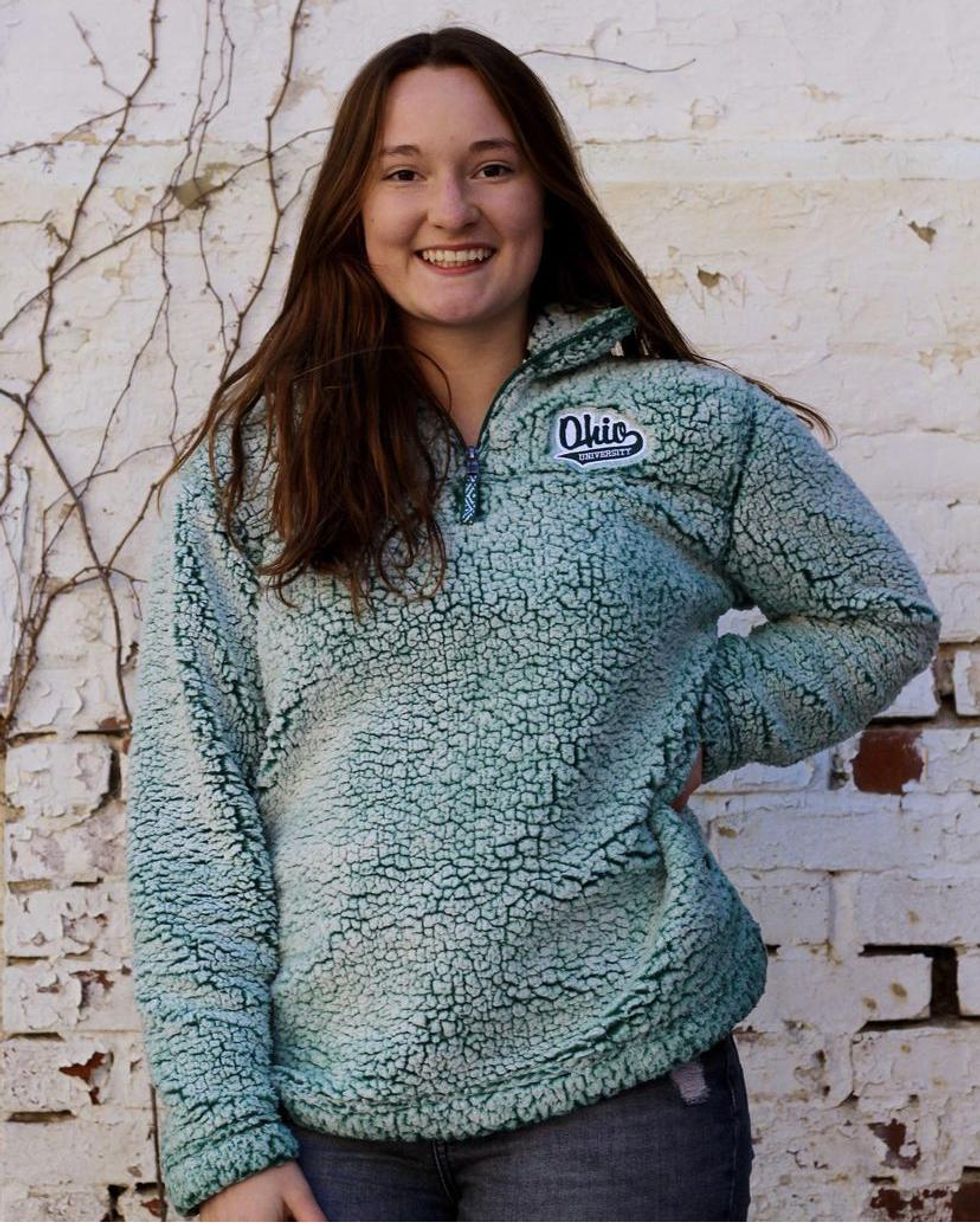 https://www.instagram.com/p/CL8VRxgBJN8/?igshid=1gbpwb3b3hopi
Jones' store is not just limited to students on campus. She does free on-campus pick up, however, for just $8.00 shipping, anyone from anywhere can buy her clothes. She's shipped all over the country, from New Jersey to California, and keeps track of her ventures on a little map of all the states she's shipped to. Shipping allows her business to be COVID-19 inclusive, which is important to her.
"I feel bad for all of the freshman who have never been to the stores on State Street or Court Street," she said. "It's just sad."
In case Jones isn't busy enough, she explained that she has a second business baking cookies and other treats in the summer, and selling them at a gas station in Syracuse, Ohio. She sells them to the owner, a friend of her mother's, who then resells them, giving Jones 100% profit.
"It's really nice to have those connections with other people, that's what got me there," she said, adding on that she also used to babysit, and is currently trying to get yet another job, this time waitressing at Texas Roadhouse.
With her entrepreneurship spanning years, it's easy to assume running her own business has always been her passion. However, aside from a fourth-grade scheme to open a bakery, Jones explained that she had never thought of opening her own business. Her success, like many of her endeavors, was from a spontaneous idea she had one day.
"I can say I've always wanted to be financially stable and self-sufficient," she explained. "That's actually what I wrote all my essays about to get into college, 'being an independent woman.'"
Independence is crucial, but another large motivation for Jones is sustainability in her business, something that is really important to her. In fact, she just loves nature. In her, albeit limited, free time, she can be found biking, playing sports, hiking with her dog, working out, or doing "anything outside where I can burn some calories."
Environmental responsibility is even reflected in her side projects, as she is currently building her own composting bin from scratch that will turn itself, eliminating the need for her to do anything but put in the food, whereas many backyard composting units require hand-stirring.
It is the environmental impact, rather than entrepreneurial expectations, that motivates her to plan and continue her online business throughout the four years she will study at Ohio University. While many students with self-started companies plan to build them post-college, she explained that she had no long-term plans for after college regarding keeping her business open.
"That's definitely not my goal," she said. "I'm more focused on sustainability and it's just me making my impact on the world."
However, she hopes an incoming freshman will keep her business's legacy alive. She plans to interview incoming freshman for the class of 2028, her graduating year, and to select one whom she feels will carry on her goals to pass along her Instagram to.
When asked about her personal goals for the future, she said she was open to anything.
"Everyone always asks that question, where do you want to be in five years, and I just think it's really arbitrary, because in the current world how am I supposed to know what I'm going to do in five years?" she said. "I honestly just want to do something that makes me happy, whether that's pumping gas in Mexico or working for an engineering business."
No matter where she ends up, she's sure to face the challenge with dedication and enthusiasm. Jones sees the future as a world of opportunity, and just hopes that people see her story and feel inspired to take their own leaps of faith.
"I hope that when people see my successful small business, it motivates them to make their own impact on the world," she said. "Anyone can do it."
Keep Reading...
Show less