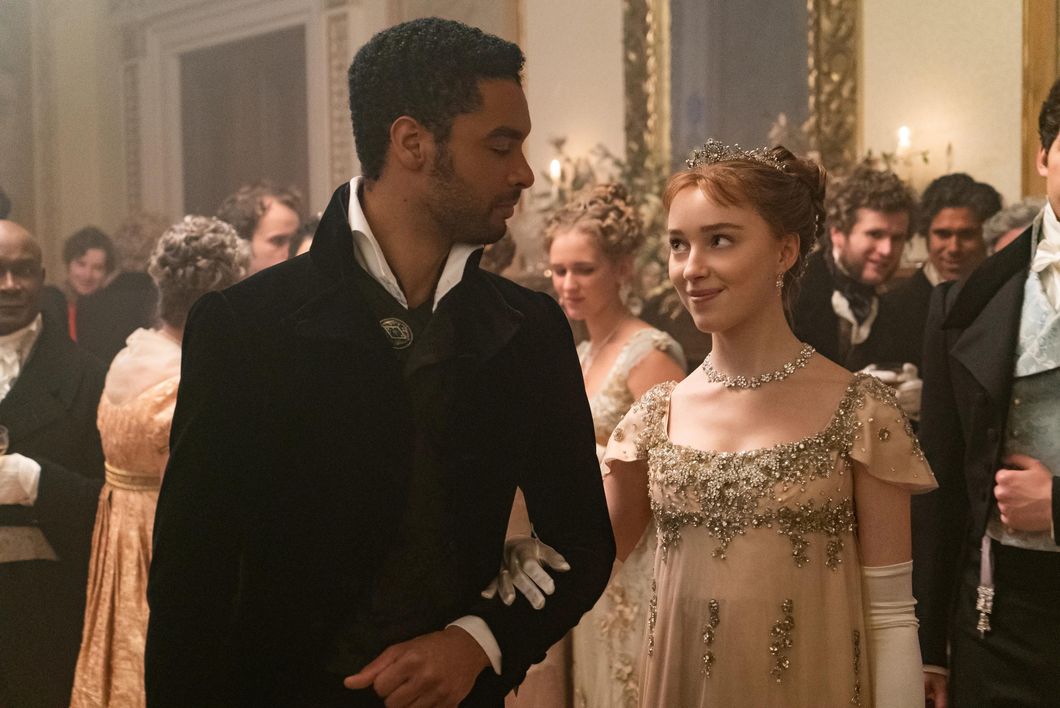 Netflix
"Bridgerton' is a period drama created by Chris Van Dusen and produced by Shonda Rhimes based on a series of novels written by Julia Quinn. The show follows the eight siblings of the Bridgerton family as they attempt to find love and happiness in London high society.
Since its release, Bridgerton has taken the world by storm and has left every viewer talking about it. While fans of the show have been left with a lot to discuss, one of the conversations I hear most frequently is about fashion. Fans can't get enough of the shows regal and vintage fashion. So much so that this new interest in fashion from this era has been dubbed as "Regencycore." As the popularity of this show and similar shows only continues to grow, I suspect to see this trend only continue to grow throughout the next year. So here is how I think Bridgerton and Regencycore style will affect fashion trends in 2021.
1. Corset tops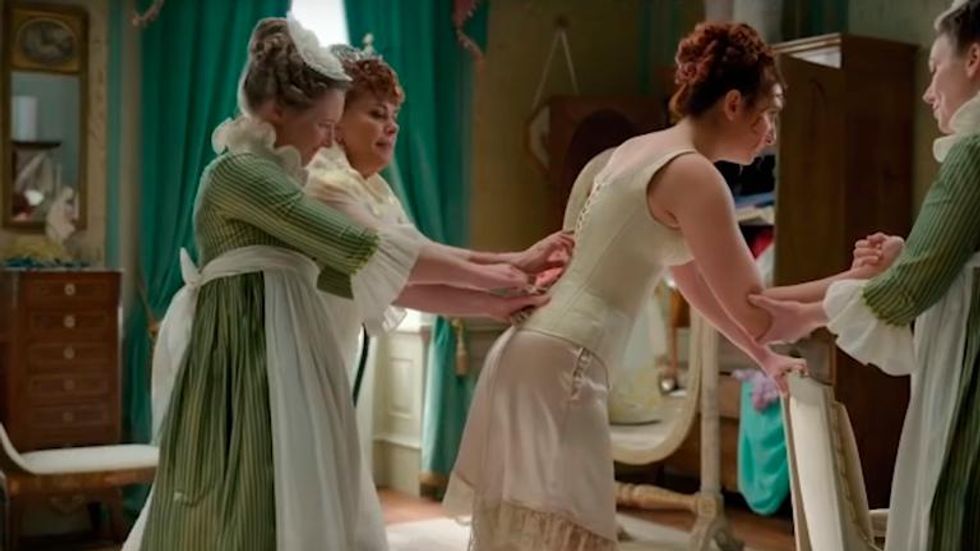 Netflix
Over the years, corset tops have started to make a comeback. It started slow but began gaining popularity in 2019 when women viewed them as a way to accentuate their figure. Now it is one of the best ways to achieve a vintage look with a modern twist. Personally, I think vibrant corset tops will be all the rage as we get into the spring months.
2. Puff sleeves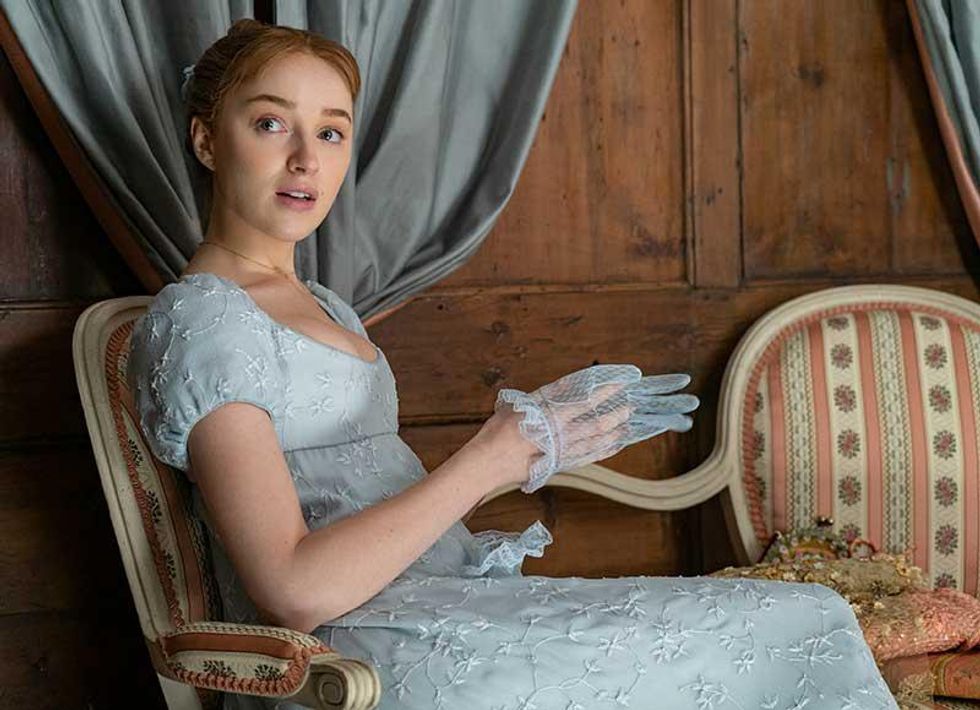 Netflix
Throughout 2020, puff sleeves were a major trend and I think it will remain pretty popular throughout the next year. I've already seen a lot of women rock a puff sleeve corset detail top this year. Honestly, this trend is a hit with me and I really hope it sticks around.
3. Floral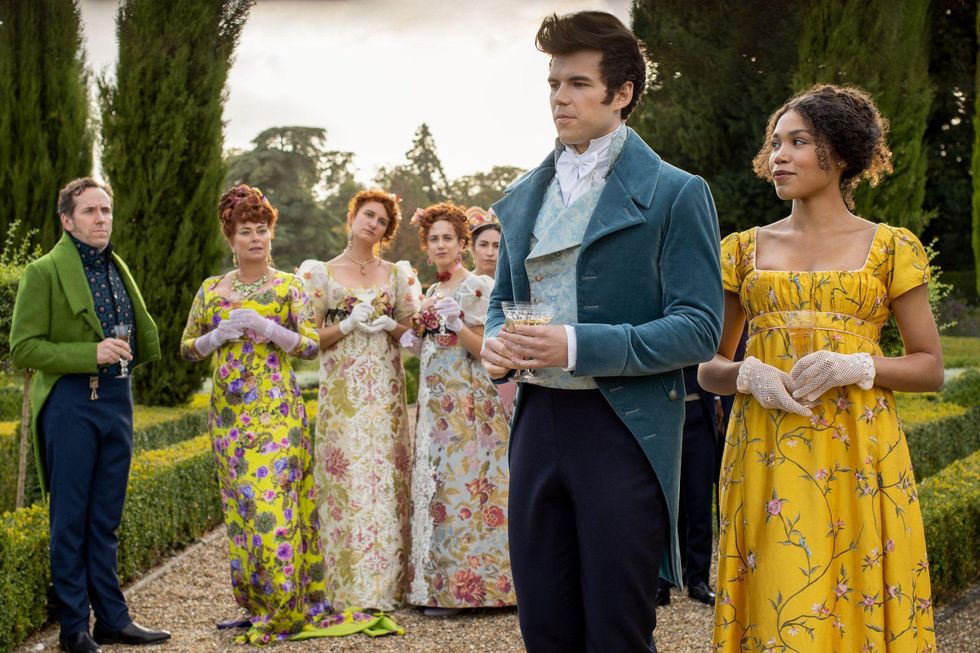 Netflix
Floral is a trend that is constantly coming and going. You really can't ever get rid of it. For the spring, I think floral is going to be a staple in fashion in order to help achieve the vintage aesthetic that many want to achieve.
4. Midi Dresses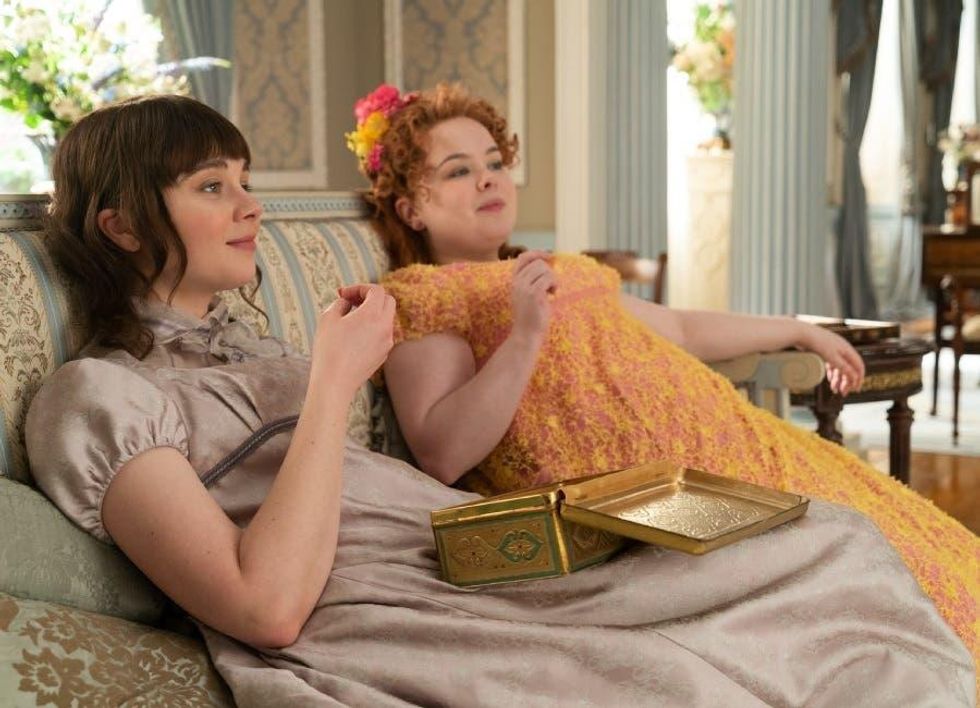 Netflix
This spring, I think midi dresses are going to be another great way for individuals to achieve a vintage aesthetic. The reason I think that midi dresses will be so popular is that is it is a great way you can combine some of the other trends as well. There are so many cute midi dresses that also combine florals or a puff sleeve. There's also something very elegant and whimsical about this style of dress that I think a lot of people will like.
5. All of the accessories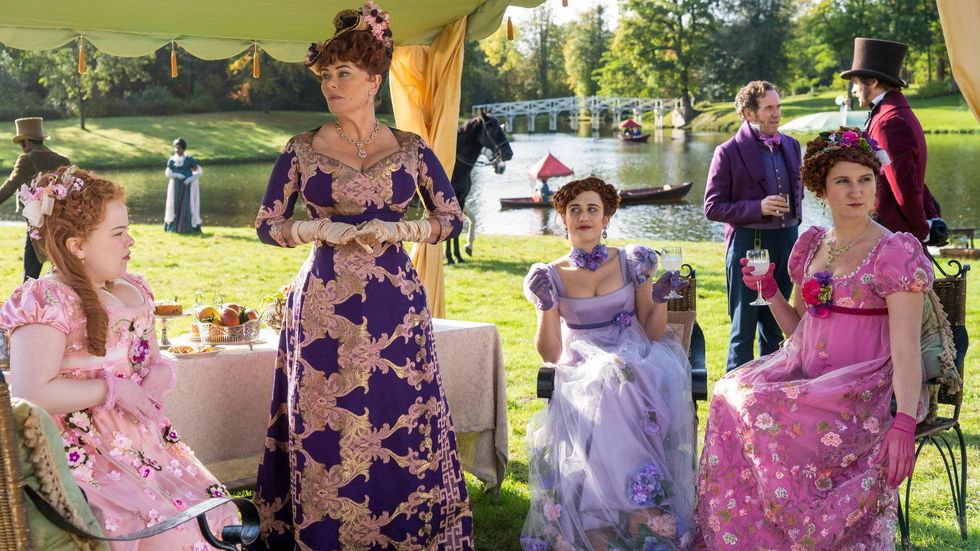 Netflix
In Bridgerton, the women are known to over-accessorize. In order to achieve this look, I see a move less towards dainty jewelry and back towards statement pieces. I also see headpieces such as headbands, ribbons, and maybe even flower crowns coming back. That will really depend on how people decide to style it. Finally, in accessories, I've read a lot about gloves. Personally, I am not really interested in gloves but I know a lot of people are feeling inspired to bring gloves back in fashion.