As someone who works a desk job collecting data for the company and spends a large amount of time in the car each week, music, podcasts and audiobooks have quickly become one of my best companions.
But music and other auditory mediums have always had a different feeling to me, representing more than just "background noise". In recent years, I've come to the conclusion that it may be a form of synesthesia.
Synesthesia can be defined as the production of a sense impression relating to one sense or part of the body by stimulation of another sense or part of the body.
ORANGE is playlist two of ten. Below is a playlist of songs that feel incredibly orange.
For optimum quality, please listen through headphones.
'Ocean Avenue' - Yellowcard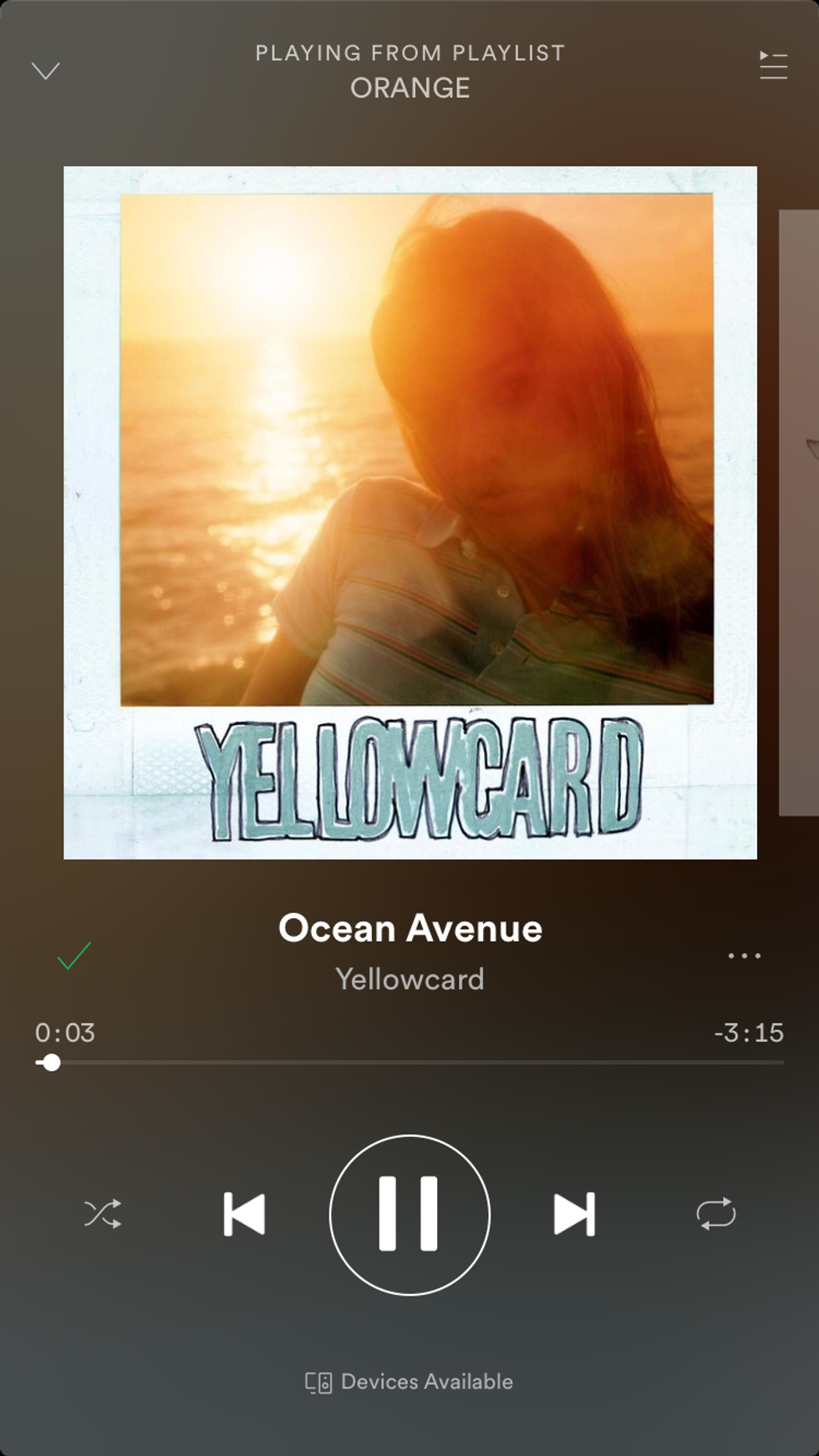 'Peach' - The Front Bottoms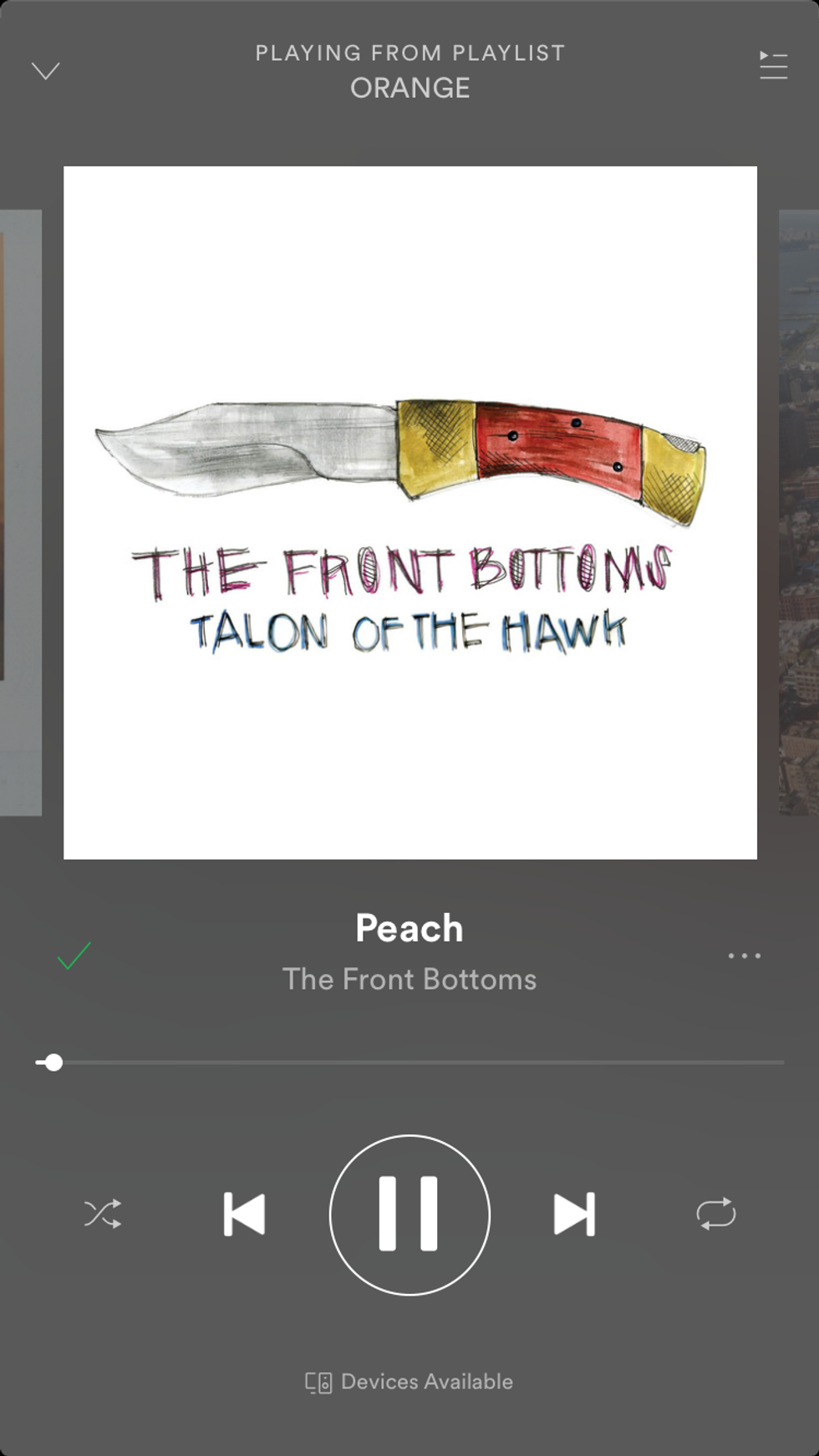 'Warmth' - Bastille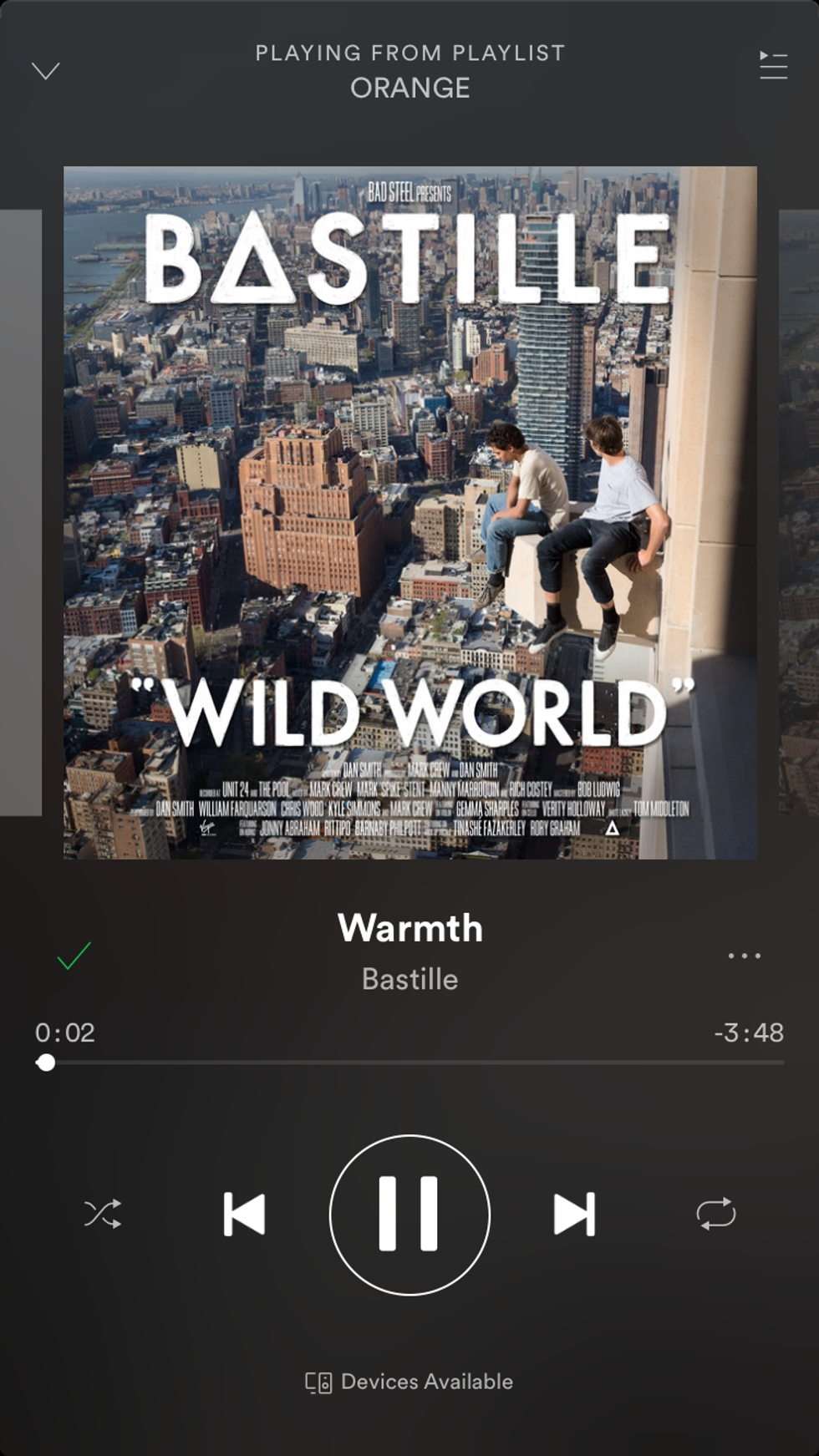 One of my favorite albums to date, Wild World, comes from the same band that introduced the world to that 'eh-oh' song we heard on the radio. Bastille's Wild World talks about the reality of living in the world we live in today. Warmth is one of the more positive songs on the album.
Definitely recommend giving this album front to back listen all the way through to find your own favorites.
'Shame' - Bastille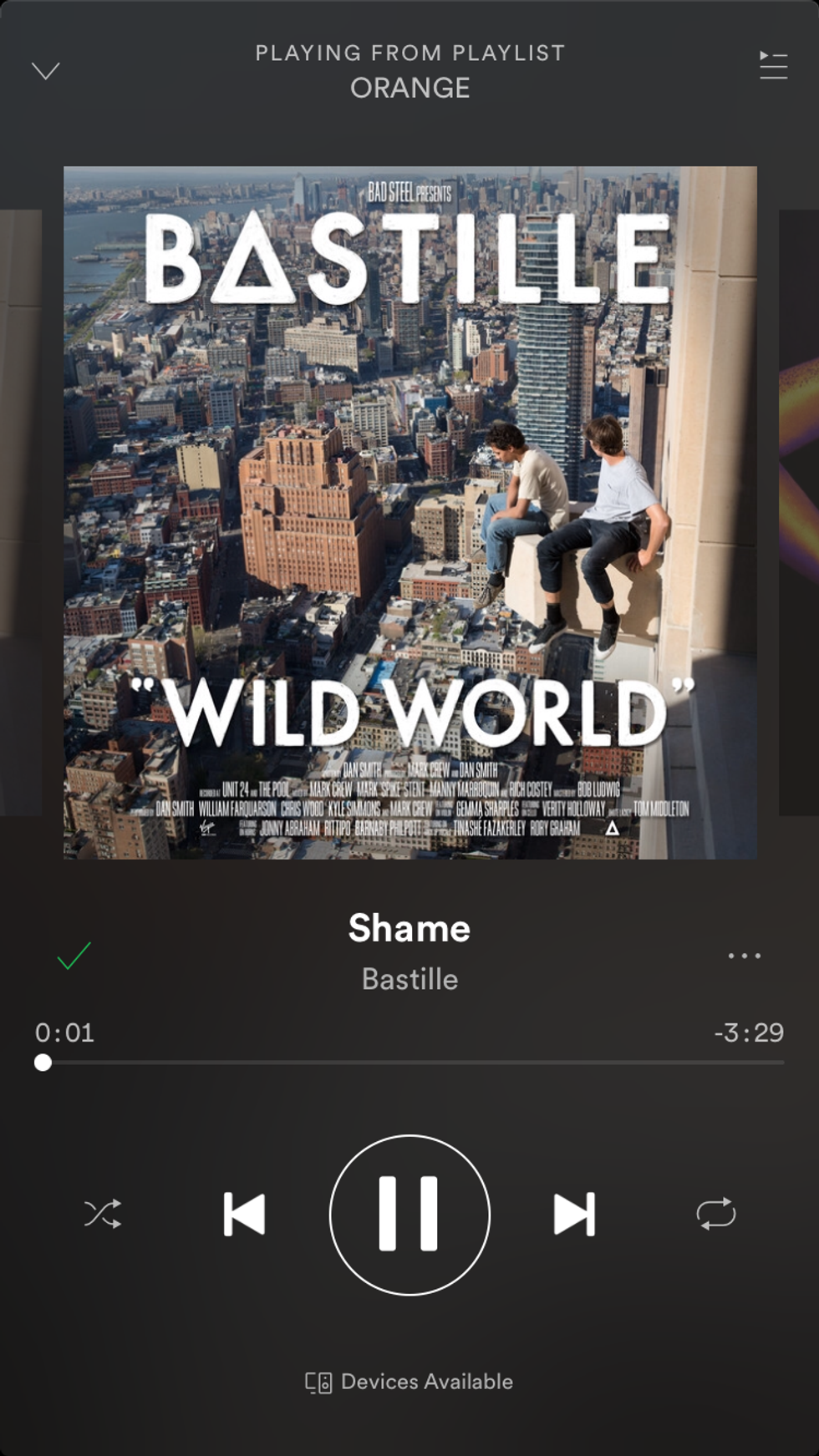 'Could Have Been Me' - The Struts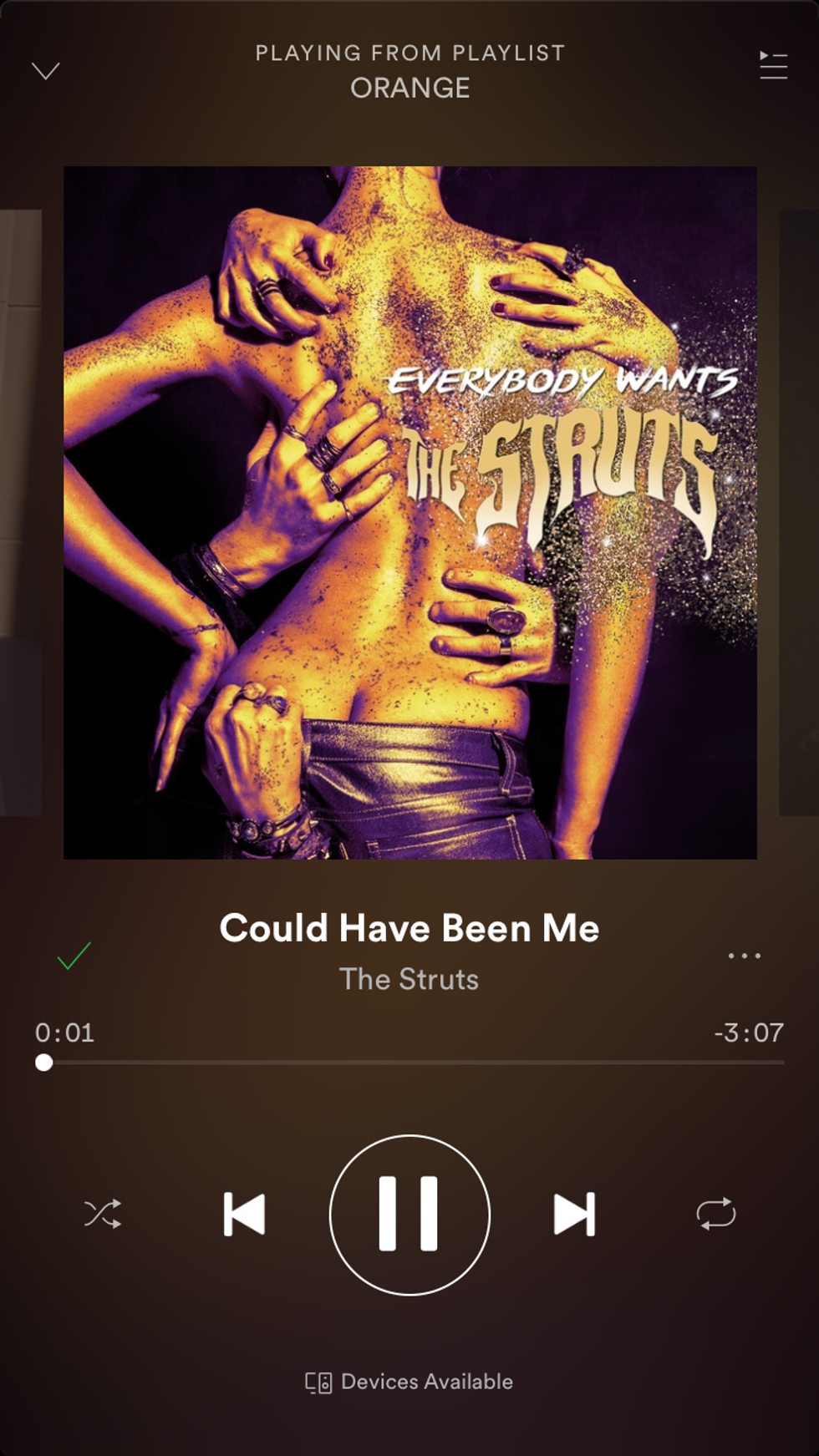 'Unconsolable' - X Ambassadors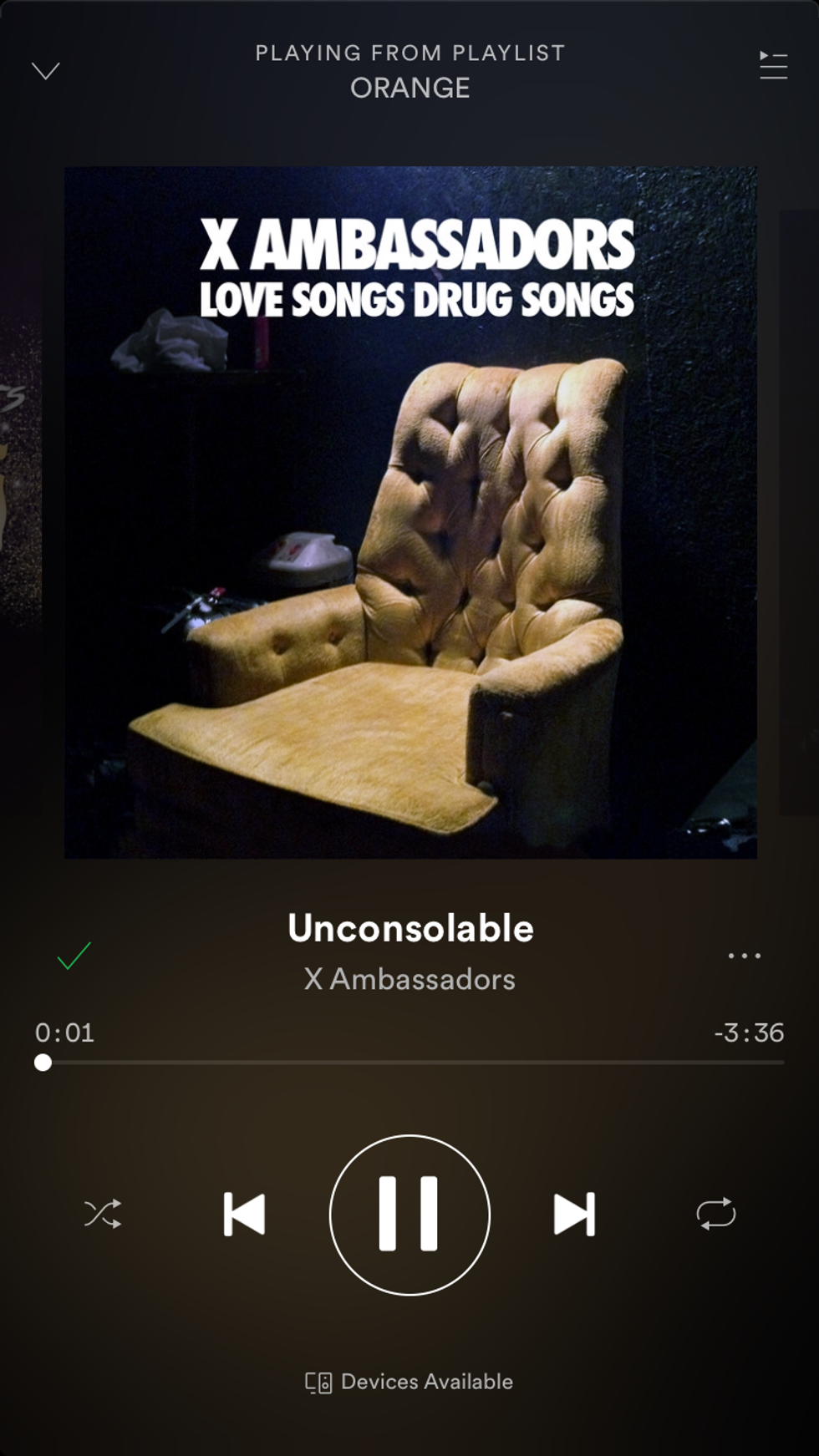 'Love Songs Drug Songs' - X Ambassadors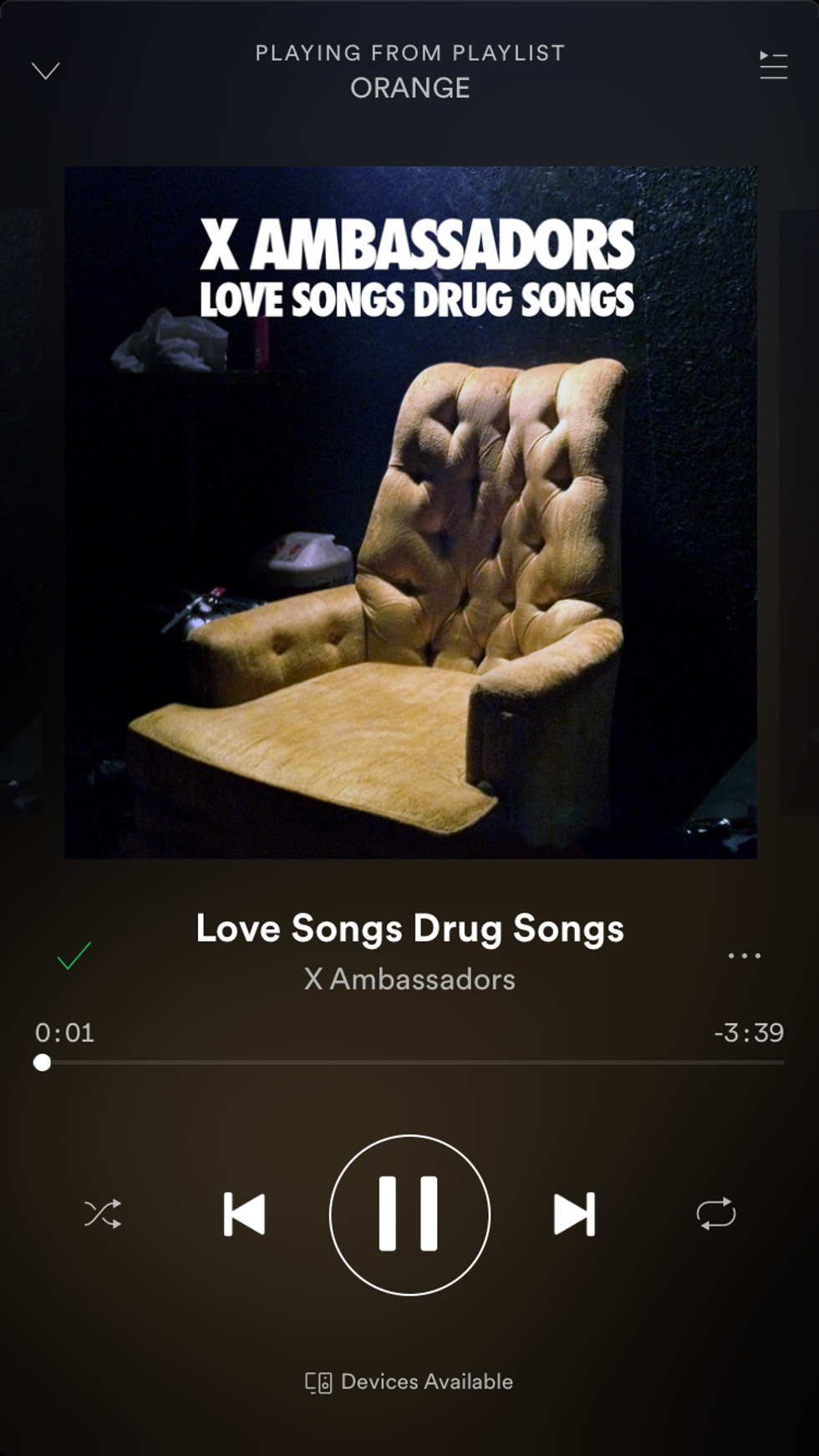 'Stranger' - X Ambassadors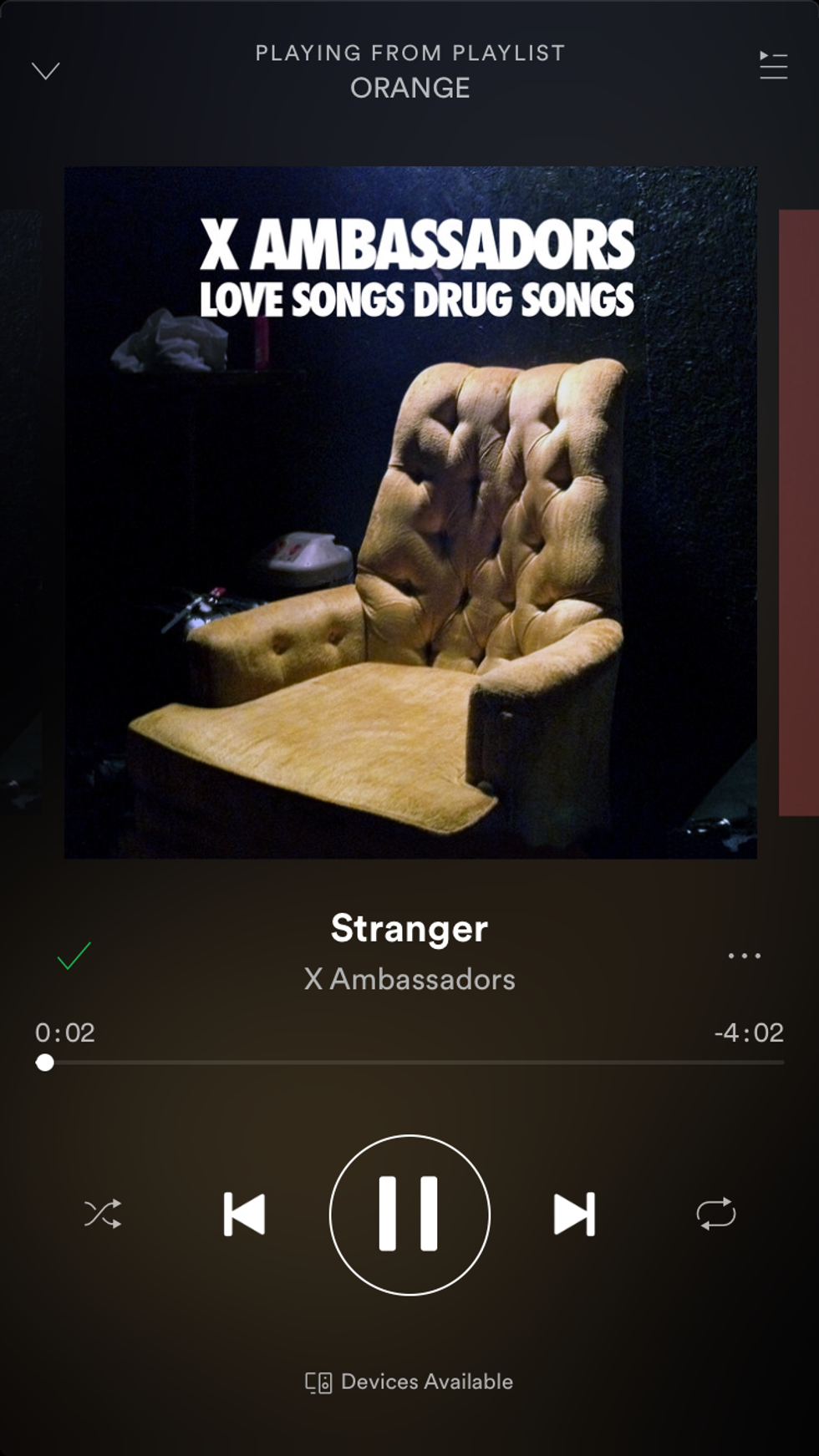 X Ambassadors created more than just their radio hit Renegades. Stranger, Love Songs Drug Songs, and Unconsolable, come from their album Love Songs Drug Song, released in 2013.
'Dead and Gone' - State Champs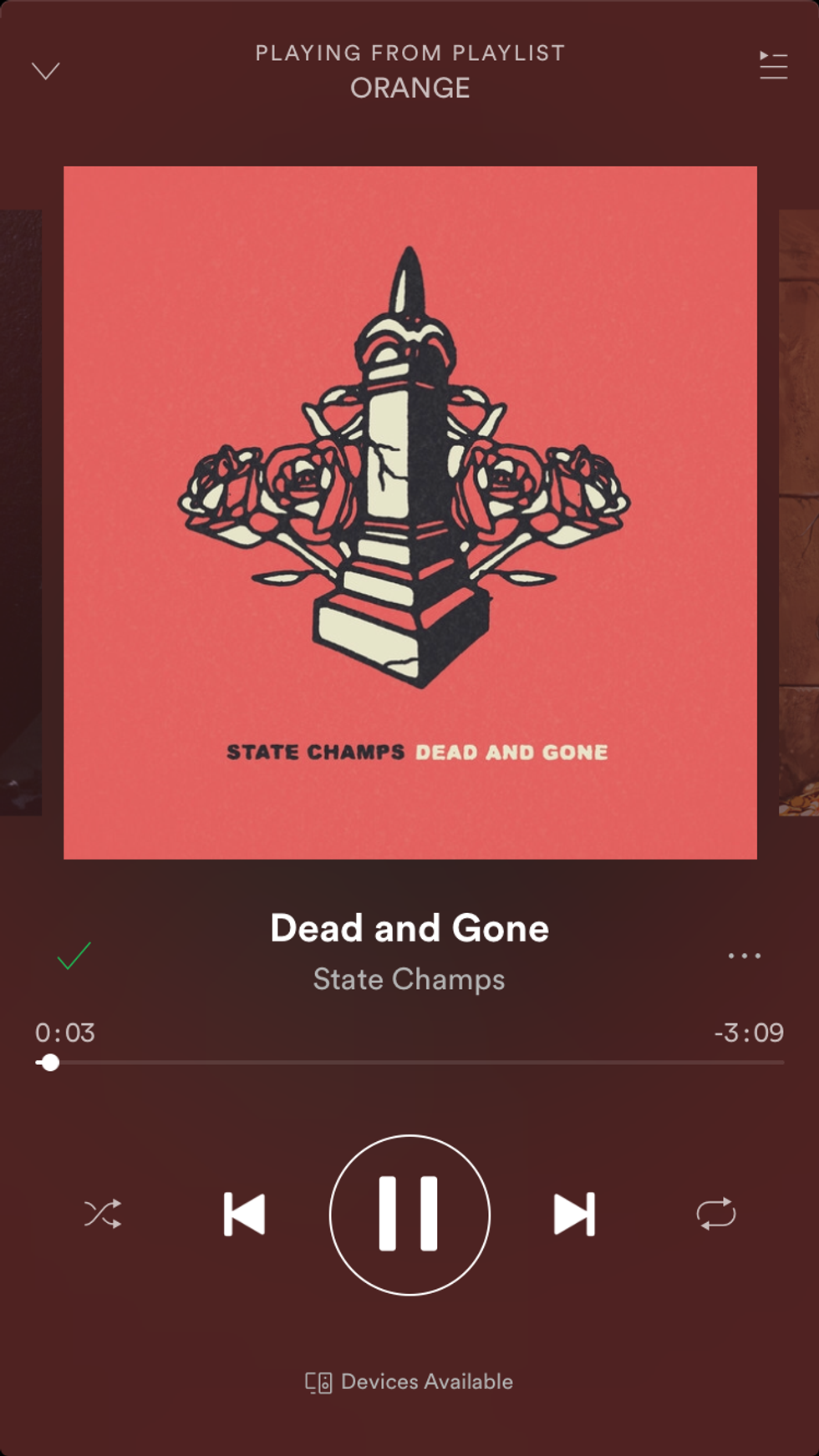 'Wildfire' - Marianas Trench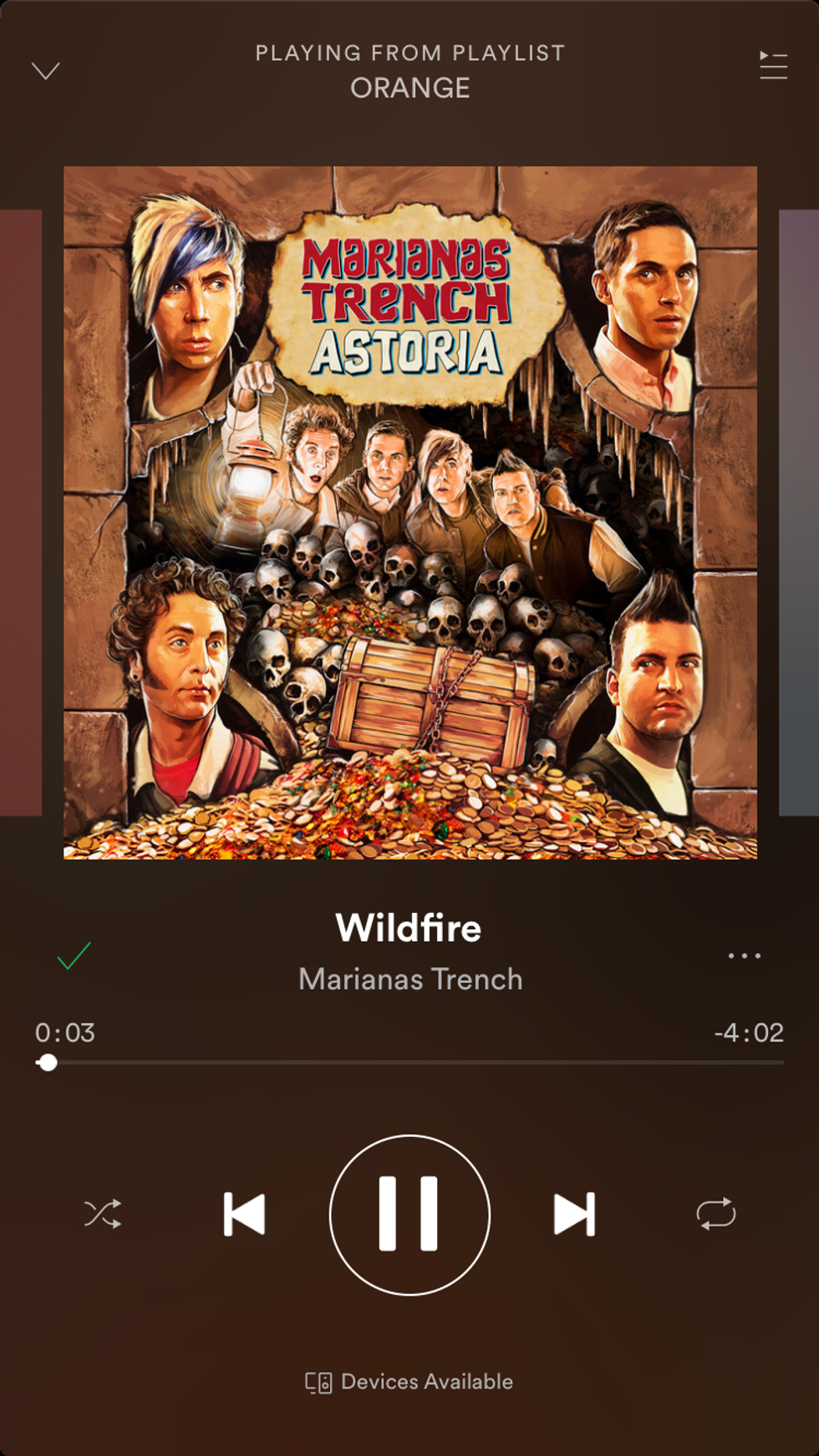 Canadian Rock band, Mariana's Trench is not one to overlook. Their unique sound makes them perfect for this playlist. Listen to Wildfire here, or Astoria in full.
'Light' - San Holo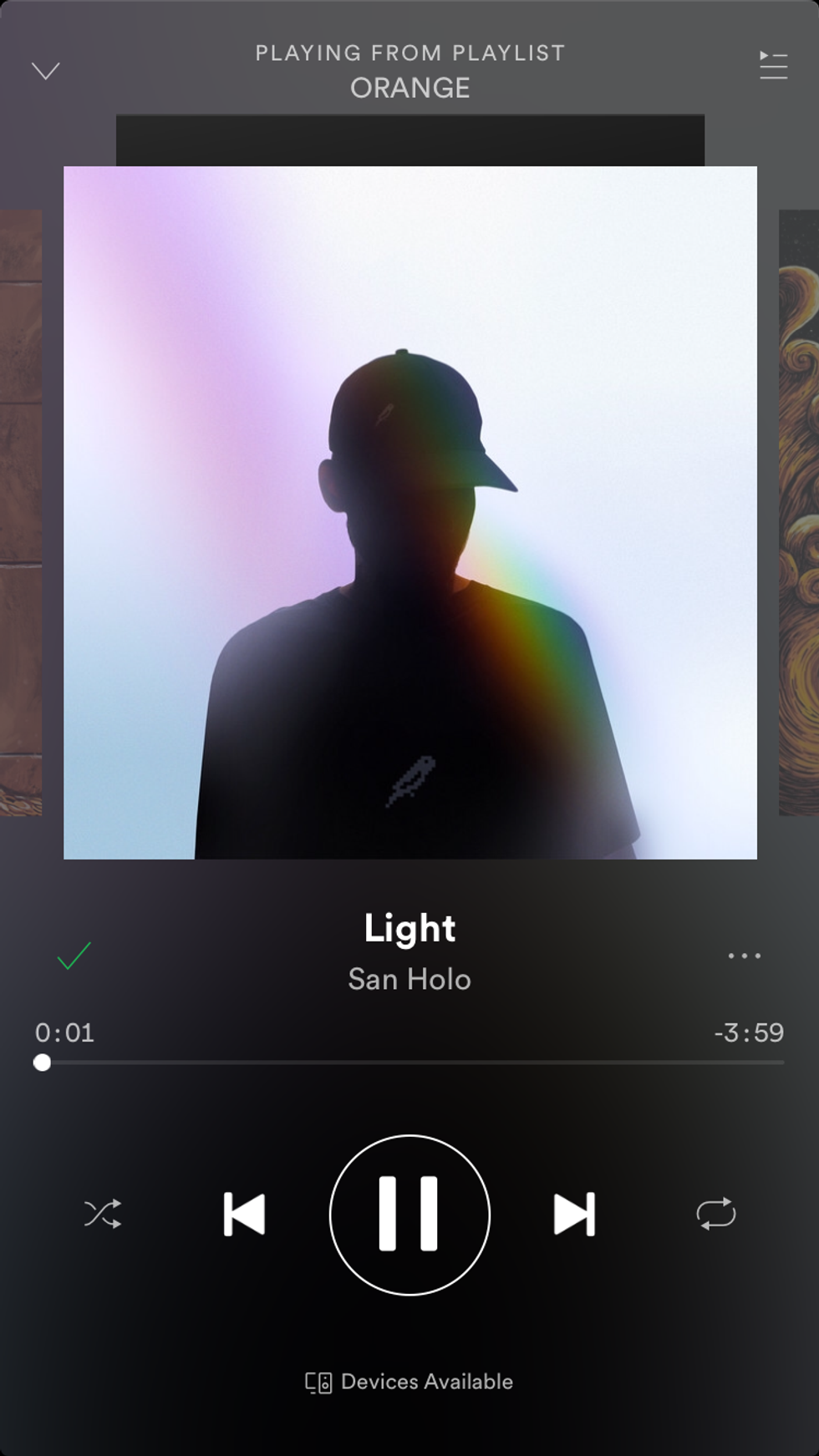 'Launch' - Adam Young
From artist Adam Young, better known as Owl City, who brought you the track Fireflies, Young dives into their score project. In 2016, Young released eleven scored albums. 'Launch' can be seen on the album Apollo 11, as track number one.
These perfectly scored albums are great companions for sleep, study, and other activities, triggering emotion through raw music.
To listen to the playlist and find out more about what I'm listening to, click here.