Somehow, this tweet from Barstool Sports in December got dropped in my workplace slack today:
This swingset exists in some sort of time space continuum pic.twitter.com/blnrkgXliW
— Barstool Sports (@barstoolsports) December 22, 2019
Which lead to a conversation that made my head explode. One of my co-workers thought he was facing the building. And while others agreed with me that he is facing the camera, a few of them added "but I can see why people would think he's facing the building," which made me irate.

There is a ZERO percent chance he is facing the building and I can't even see an argument for it.
How would you explain this picture?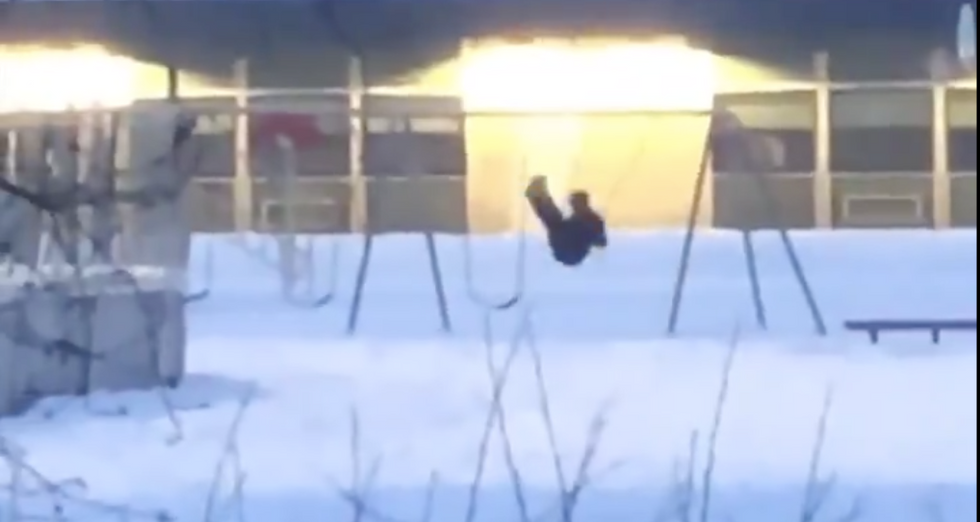 One of my coworkers who agreed he's facing the camera still tried to show me how other people might see it the other way around, using this picture as an explanation. He even added a little red line to indicate the swinger's momentum: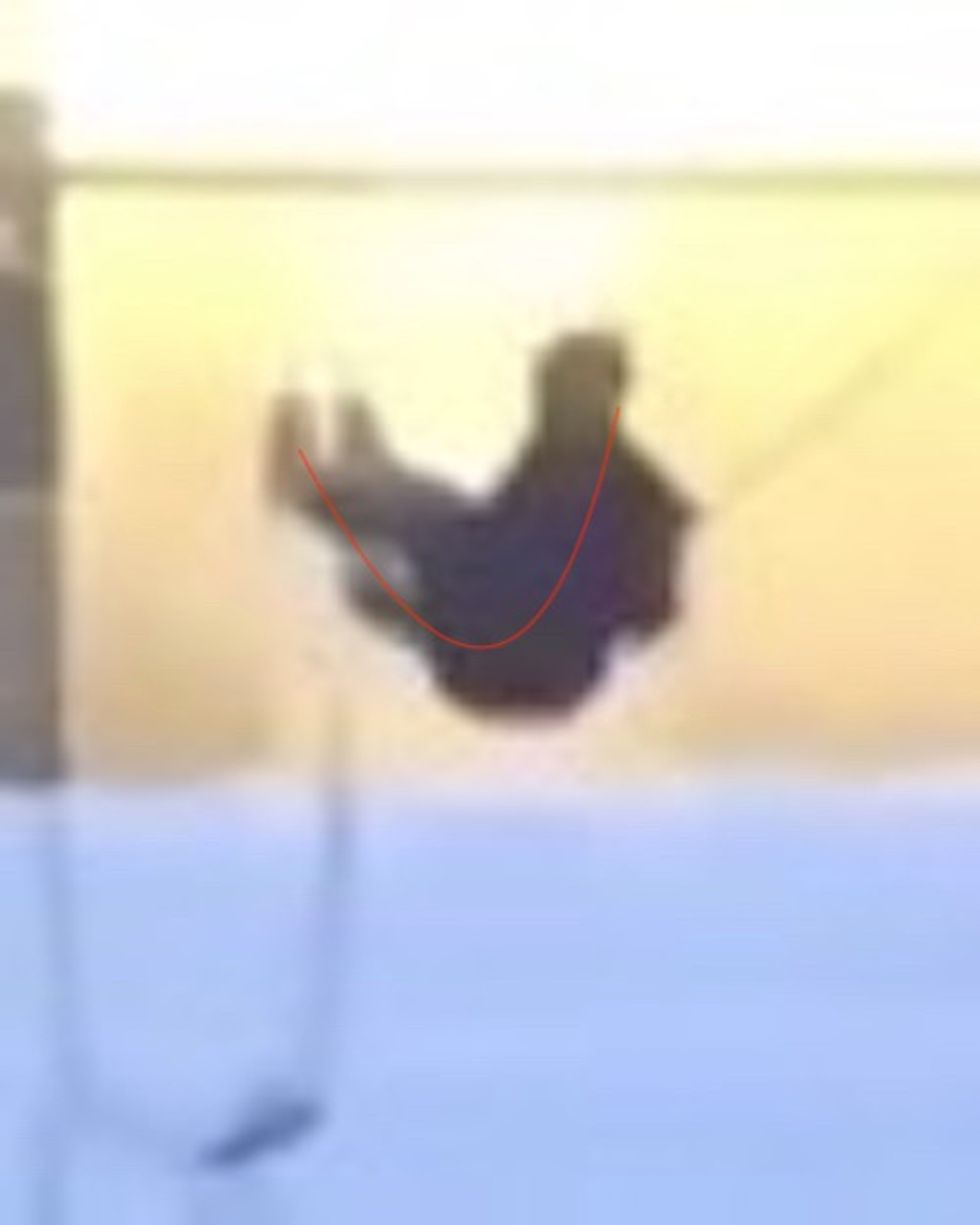 This did not help me see the other side of this "argument" at all.
If you think he's facing the building, consult a doctor of some sort.