Survivor is a reality show that absolutely cannot be mistaken for a scripted show. It is most definitely reality. Contestant Jeff Varner outed fellow cast member Zeke Smith as being transgender on Wednesday night's episode. This unprecedented act occurred during "tribal council", at the end of the episode in which the contestants vote somebody off of the show. Jeff Varner, who knew he was at risk for being voted off, was speaking about deception. Fighting to stay, Varner said, "There is deception here. Deception on levels these guys don't even understand. Zeke, why haven't you told anyone you're transgender?" Those words dropped like a bomb. If you watch the video, which I highly suggest, the level of shock in that room was so apparent. There was silence and everyone needed to take a few seconds to process what Varner just said. The looks on everyone's faces were appalling. Zeke, usually connected and expressive, was wide-eyed and detached. Even the host, Jeff Probst, who is a pro at handling social situations and moving conversations along, had nothing to say for a moment. Some of the contestants started crying, shocked by Varner's insensitivity. The point that Varner was trying to make, in attempt to save himself, was that because Zeke had not revealed that he is transgender, makes him a deceptive person. "That's a giant leap of logic," Probst said. Rightly so, Varner faced backlash from each and every contestant, including Probst.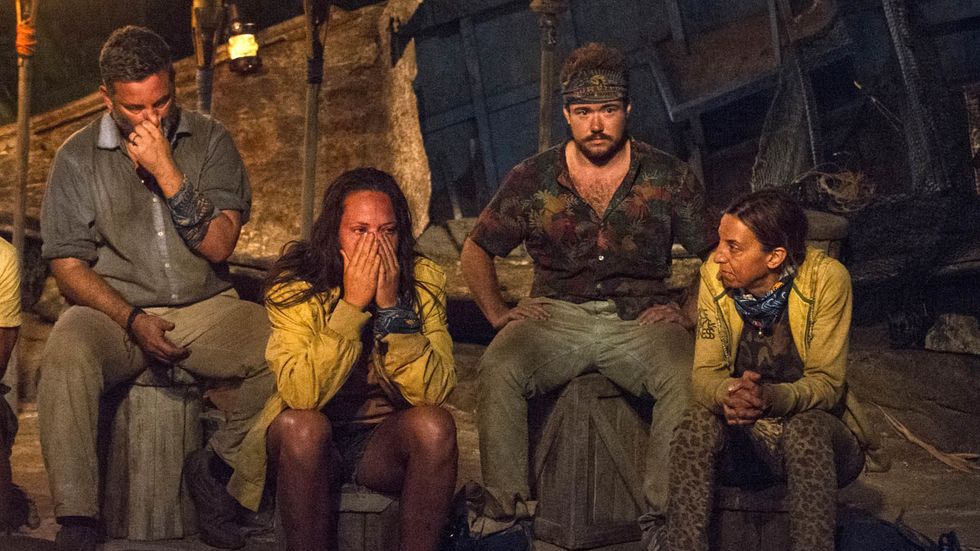 "That has nothing to do with the game, that's personal," contestant Andrea Boehlka said. Probst, expressing an amazing moment of host skills, didn't go right to Zeke for a comment. He let him collect himself and gave him time before asking for his thoughts. Varner apologized, but was voted off the show (not surprisingly).
As you can imagine, this not only got viewers of the show buzzing, but others as well. Keep in mind, this show is filmed months ahead of time, so the producers and Zeke had some time to prepare for the public repercussions. Probst, who usually keeps his opinion out of the mix, has not kept quiet. When Probst first met Zeke in auditions a few years ago, he remembers loving his personality and knowing he would be a good fit for the Millennials vs. Generation X season. Probst knew that Zeke was transgender after his audition and discussed the possibility of it coming out during filming. Probst and the Survivor producers were very clear to Zeke that this was his story to tell and it was okay if he didn't want to tell it. According to Zeke, "I didn't want to be the trans 'Survivor' player. I wanted to be Zeke the 'Survivor' player."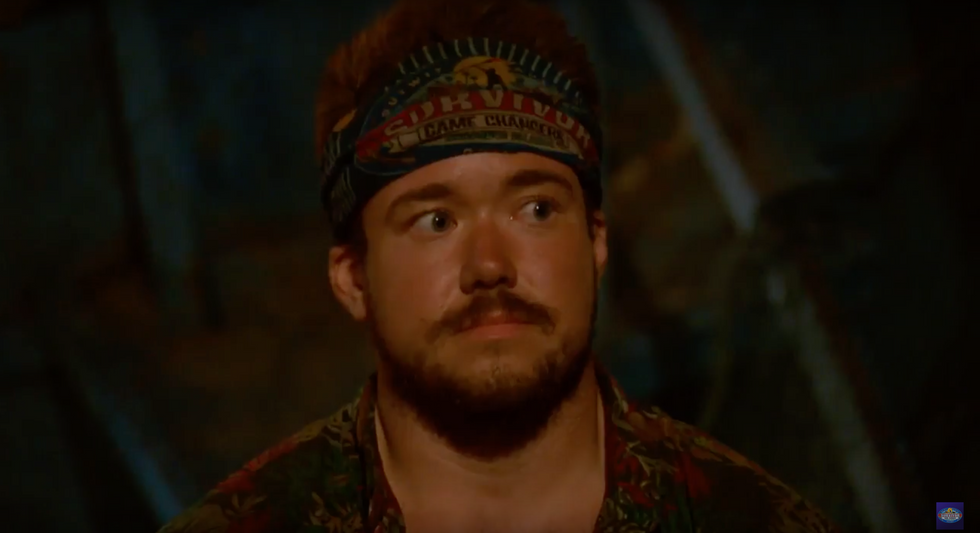 After this episode was filmed, CBS consulted with Zeke and GLAAD, a media monitoring organization founded by LGBT people in the media, in advance of the broadcast. They discussed the issue of how Zeke would tell his story after the episode aired and determined it was completely up to him.
Zeke has handled this situation amazingly. He forgave Varner, he said, but has no plans to reconcile anytime soon. The entire tribal council was dramatic and emotional. Zeke's positive attitude and ability to turn this situation around really is impressive. As a long-time Survivor fan, I can say that this truly was the most unforgettable episode yet and I can't wait to watch it next week's episode.