Being a college student is hard. You're busy 24/7 with classes, assignments, meetings, social gatherings… How do you balance it all? Sometimes college can seem like you're in a whole different galaxy, blocked away from the "real world," not knowing what's going on outside of the classroom walls. How do we, as college students, keep up with what's going on outside of our campus? More importantly, how do we associate with the problems of the outside world, and give back at the same time?
Seems impossible, right? Wrong. There are many organizations on Temple's campus that focus on giving back, one of them being the largest organizations on campus. What is that org, you ask? HootaThon.
HootaThon is Temple University's Dance Marathon raising funds for Children's Miracle Network Hospitals. They raise money and awareness for Children's Hospital of Philadelphia, specifically the Child Life Department. More specifically, the Child Life Department is an area at CHOP that focuses on giving kids and their families the resources needed to make them feel more at home while they're at the hospital for treatments. This program runs solely on donations and funds things like art therapy, pet therapy, and music therapy.
In less formal terms, HootaThon's job is to raise funds, awareness, and hope in order to provide the children at the Children's Hospital of Philadelphia the childhood they deserve.
As an organization, HootaThon works together year-round to reach these goals through fundraising, campaigns, events, push days, and so many other opportunities. They want to unite Temple's campus in helping Temple's Miracle Network Hospital, the Children's Hospital of Philadelphia.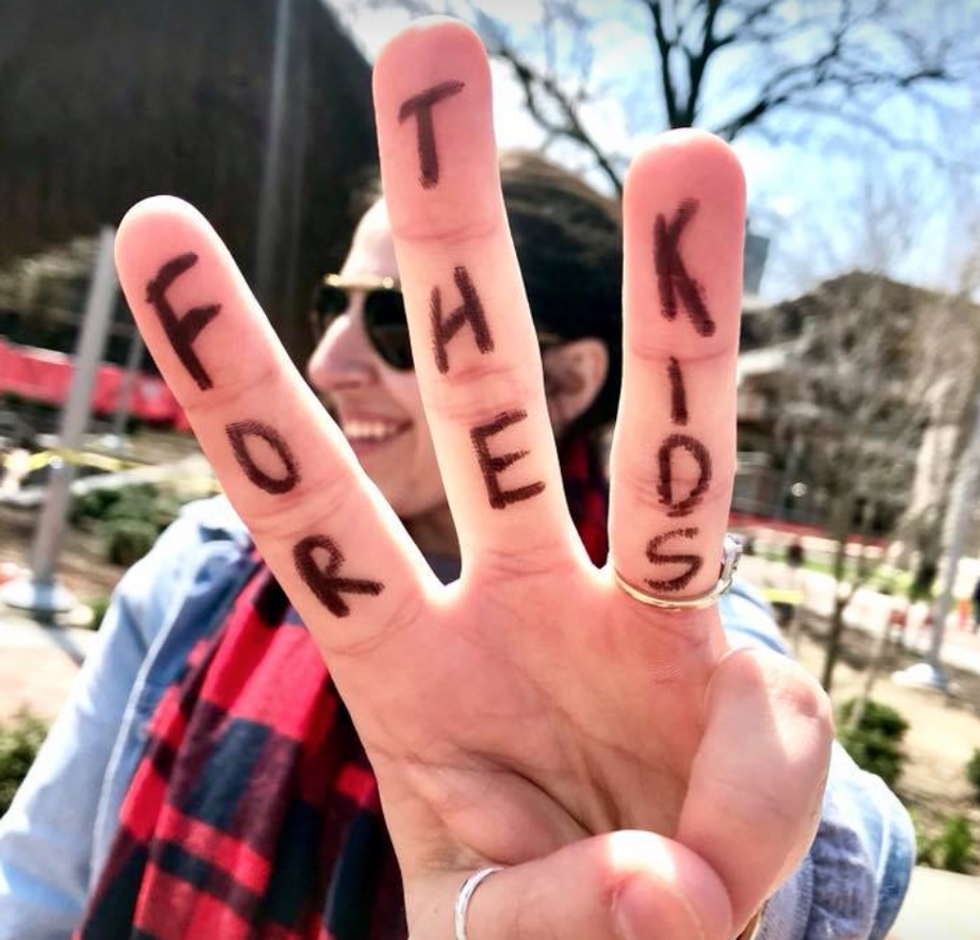 Emily Gigliotti
The other day, I got the amazing opportunity to tour the Children's Hospital of Philadelphia. I can tell you that little moments like this is why I support HootaThon and all they do.
Walking around during the tour, we saw all the different areas of the hospital that these kids and families immerse themselves in every day in order to get better. The hospital has so many different resources that helps the kids feel more at home. It was so cool to see how much detail the hospitals have, focusing on different areas and ways to make the kids feel like kids.
As we were walking through one of the floors of the Buerger Center, there was a kid walking down the hallway with his nurse doing physical therapy. He had just finished a lap around the floor, looking exhausted as he collapsed into a chair. The nurse turns to him and says, "Great job today! You're doing better and better every day!" At that moment, the kids face instantly lit up. In the short moment, I felt so much gratitude and love for the opportunity I have as a college student to raise money for CHOP... to fund moments like these.
I support HootaThon because every hour I give towards building awareness for CHOP is a moment where a kid can feel like a kid again. I do this because everyone deserves to have a happy childhood. Doesn't every kid deserve that chance?
As a student, having this opportunity to give back at the tips of our fingers is hard to walk away from.
Just think… as your in class, focussing on all the exams, papers, and assignments you have to get done, there's a kid out there going through chemotherapy, surgeries, and treatments. Giving a few moments or dollars can change these kids days giving them the resources to live their best childhood in the circumstances they have.
Being able to do this all within the walls of your classroom and campus, how can you not be For The Kids?
For more information, head to hootathon.org.