You may or may not know it, but October 10th was World Mental Health Day. It's a day dedicated to raising awareness and understanding all things relating to, you guessed it, mental health. For many, it's just a social media holiday. You re-tweet something heartfelt and you feel like you contributed. But for those with mental illnesses, World Mental Health Day is every day. It's with you always, not just when society acknowledges it. And it can affect anyone. Seriously. Anyone.

Plenty of actors have been candid about their mental health experiences, including "Supernatural" star Jared Padalecki. "Supernatural" is a paranormal drama about two brothers and their relentless fight against all that goes bump in the night, starring Jared Padalecki and Jensen Ackles. Over 13 seasons, the show has developed a cult following.
In March 2015, Padalecki started a movement. What started as a t-shirt campaign to benefit mental health charities soon swelled into something bigger.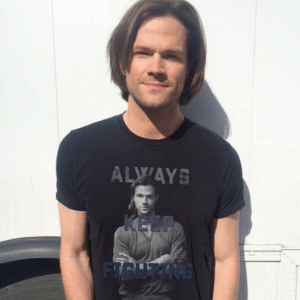 Image Credit: Jared Padalecki
What is this movement, you ask?
Always Keep Fighting.
And what does this mean, exactly?
That no matter what comes your way- you make a choice to carry on. Your life is worth living. And you are worth fighting for.
In a 2015 interview with People magazine, Padalecki said, "People who are dealing with depression and addiction or suicidal thoughts or mental illness...they're strong. You're strong because you've been in this fight and you wake up thinking you're going to beat it again today."
The campaign raised $250,000 and went viral. Fans began purchasing shirts for those who could not afford it. Even those without a shirt began using #AlwaysKeepFighting to share their own struggles. This was one of the most notable instances of fans carrying on the charitable efforts of the cast.

Image Credit: Jared Padalecki
Six campaigns followed and thousands of shirts were sold, establishing The Pack Fund. This donor-advised fund gives grants to organizations such as To Write Love on Her Arms, Attitudes in Reverse, Random Acts, The Wounded Warrior Project, and St. Jude's. This campaign was crucial in the development of the SPNFamily Crisis Support Network, an initiative by Ackles and co-star Misha Collins. The network trains volunteers in mental health crisis support and pairs them with fans in need. This campaign's slogan was You Are Never Alone, and at the end of the campaign, over 10,000 shirts had been sold and 1,500 fans had volunteered.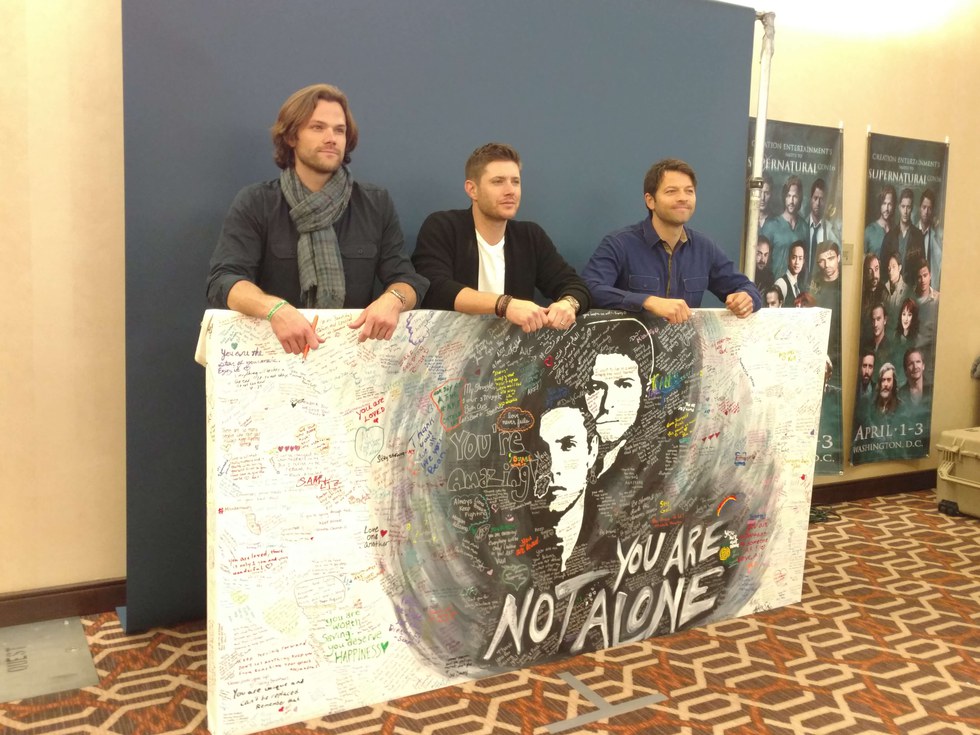 Image Credit: Random Acts
In addition to starting a movement, the stars were among the first to coin the term #SPNFamily (abbreviation for Supernatural), to describe the family-like nature of their fans.The idea spread like wildfire amongst the community and is now used to refer to the fandom.
Things did not stop there. In Fall 2015, fans attending a "Supernatural" convention in New Jersey raised $1,500 for Attitudes in Reverse. They have also started messaging boards for fans to share their experiences and continue to support each other.
The community has only grown stronger since. Fans are known to comfort each other (even if they are total strangers!) online and in person and to offer all the help they can to multiple causes. It is not uncommon to see social media users to use #SPNFamily to raise awareness for their own causes because the family will always help.
Co-star Misha Collins started the charity Random Acts in 2009, an organization dedicated to promoting acts of kindness worldwide. To date, Random Acts has donated thousands of dollars towards the education of children in Nicaragua and Haiti, as well as helped build a school. They also offer funding to a multitude of fan-proposed projects.
Another campaign was started by former co-star Genevieve Padalecki (Ruby the demon and Jared's wife!) to benefit Planned Parenthood and the Human Rights Project in honor of the birth of their daughter.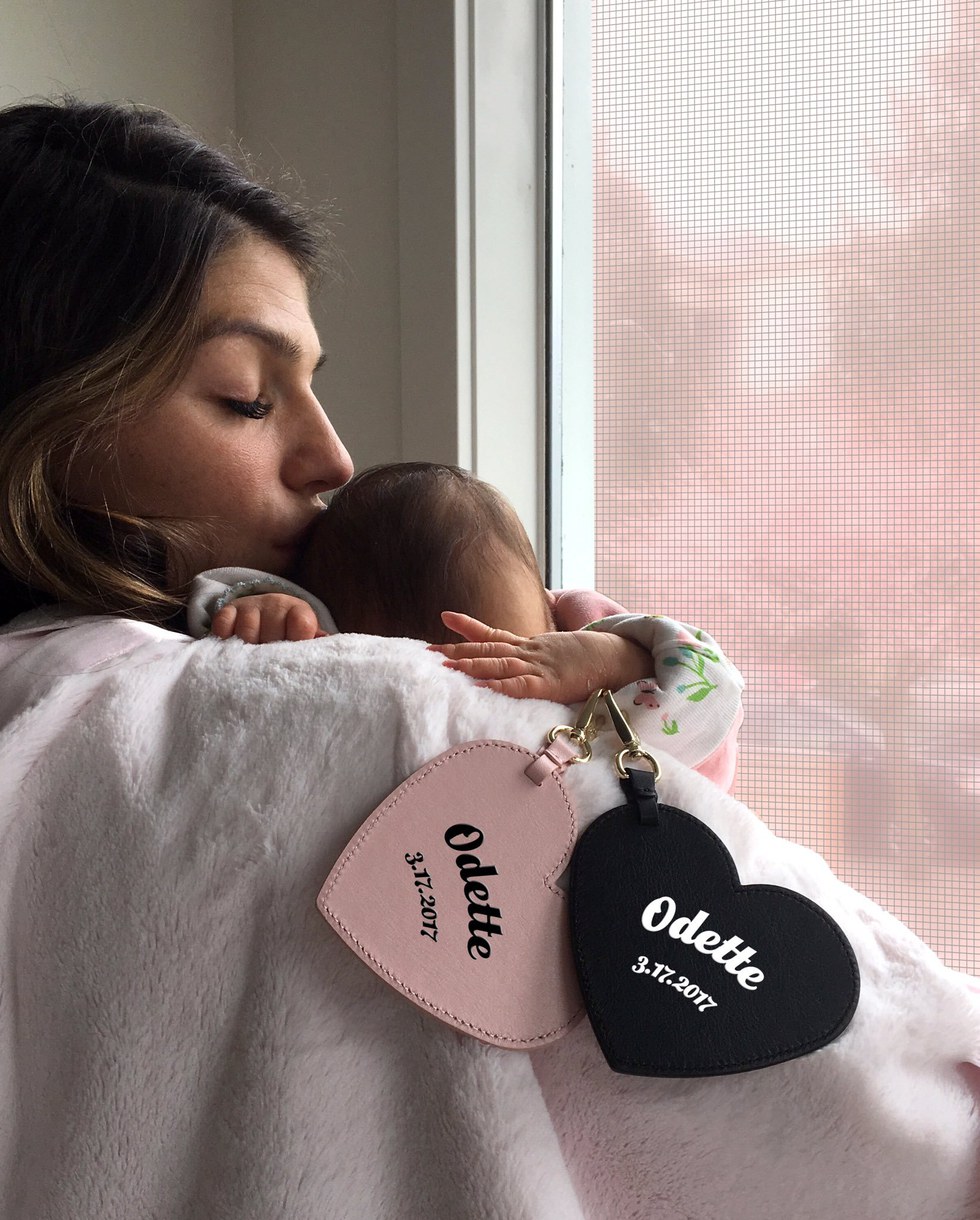 Image Credit: Genevieve Padalecki
The most recent SPNFamily effort has been to aid those affected by hurricanes Harvey, Irma and Maria, called Stronger Than Storms. Ackles and his wife Danneel launched a crowdfunding page through their brewery, The Family Business Beer Company. To date, the effort has raised over $450,000. Since then, the Padaleckis have launched another campaign with Pop & Suki to benefit the fund.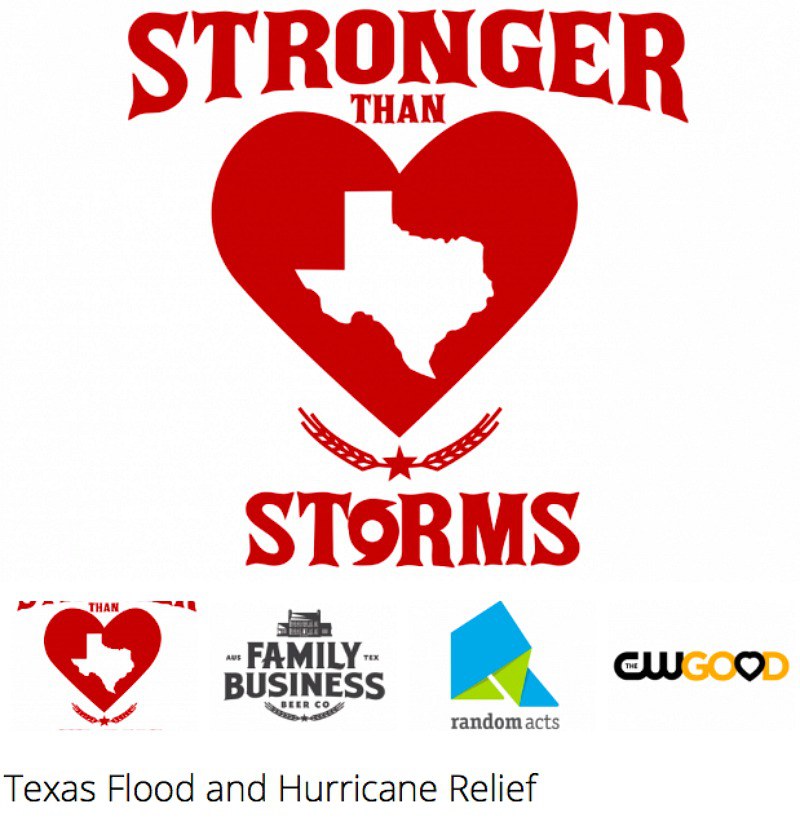 Image Credit: Family Business Beer Co.
The impact of the #SPNFamily is immeasurable. What started as one person's desire to spread awareness has impacted countless lives and cemented a legacy.
If you remember nothing else from this article, know this. If you are suffering from a mental illness- you do not have to suffer alone. Help is available, and people want to help you.
Always Keep Fighting.
---
If you or someone you know is struggling, these hotlines may be of help:
National Suicide Prevention Hotline:
1-800-273-8255
The Trevor Project:
1-866-488-7386
Crisis Text Line:
Text "START" to 741-741
IMALIVE:
1-800-SUICIDE (784-2433)