If my summer goes according to plan, I should be spending my three months of freedom in London, Dallas, and Norfolk, Virginia. While the time is unevenly split between the three locations, my love for them is equally distributed. After living in London for five years, every time I go back I love it even more. I've been out of school for just over 10 days and 7 of them I spent in London.
Summer Trip #1, London and Oxford, England.
I left Emory for the summer on May 12th and boarded my plane back to Dallas late that evening. I spent a quick 24 hours in Dallas for Mother's Day and found myself back at the airport catching a flight to London Heathrow on May 13th. It is always a long and exhausting journey but one I am always happy to make. I was greeted by my cousin, Stuart, at the airport who I hadn't seen for a little over two years because he had been living in Australia for the last 12 months. I spent a day at home with him and the rest of my dad's family. In an attempt to battle the jetlag, I decided to do two workouts. After a few weight circuits in the back garden with Stuart, my other cousin, Mel, took me to the leisure centre to swim. It was getting dark by the time we got back and we just sat in the driveway. We probably spent over an hour just talking. It was the closest I'd ever felt to her.
The next day I took the train into Central London to see my godfather, Uncle Ian. My sister took the train up from Oxford and we spent the afternoon wandering around Marylebone High Street. We hung out in a bookshop and bought smoothies at Natural Kitchen. We met up with Uncle Ian to drink rosé and eat some hearty vegetarian food for dinner. I spent the evening in bed feeling a little jet lagged but unbelievably happy. I realized that if I do one thing in my young adult life, I want it to be living in London. Whether it be for a short few months or for many years, it is my favorite city in the world and it always brings out the best in me.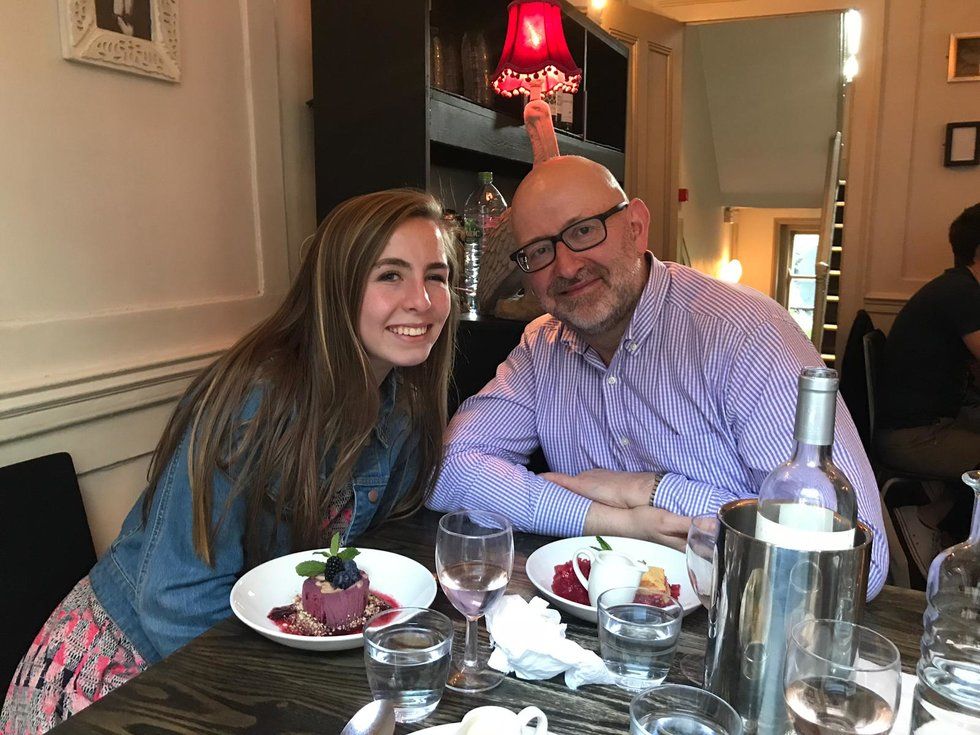 One thing I love about London is that the city never sleeps. You could be walking down Oxford street at 2 o'clock in the morning and people would still be out going about their Londoner lifestyle. I sat on Uncle Ian's sofa with the window open listening to the world go by. It almost felt fictional, like I was in a movie or something.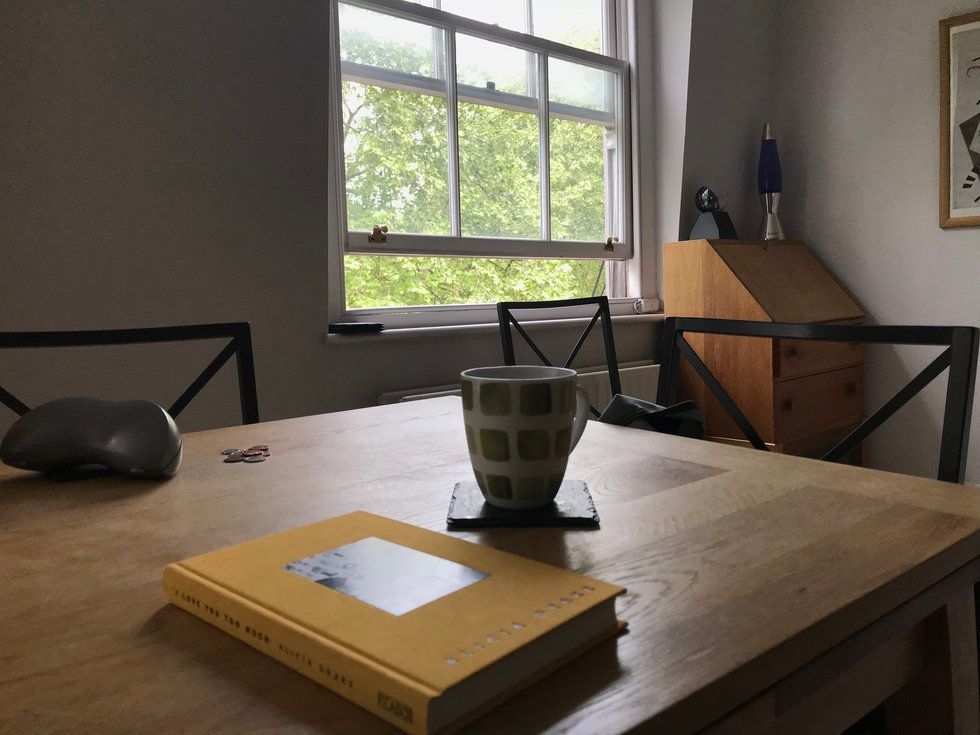 After 28,800 steps the next day seeing all the sights of London, my aunt kindly drove me up to Oxford to visit Josephine. The UK education system runs about a month behind the American one in terms of when the school year starts and finishes. So while I was done with my first year, Josephine hadn't even reached exam season yet. The next three days were spent meeting a million people, eating lots of food, and seeing the side of Oxford most visitors don't get the chance to see.
I am aware that the University of Oxford is an extremely historic and prestigious institution. However, while I was there it didn't seem like that at all. It seemed just like any other university I had visited before. The people weren't overly smart like I had expected and no one made me feel like I was subpar in any way. I know it was small-minded of me to go on this trip with these stereotypical expectations but I couldn't help but be nervous to travel to such a renowned college. Seeing my sister so happy with all her new friends made it much easier leaving her behind. I won't lie: it hasn't been easy being so far apart. But I feel much better now that I know that she is such good hands.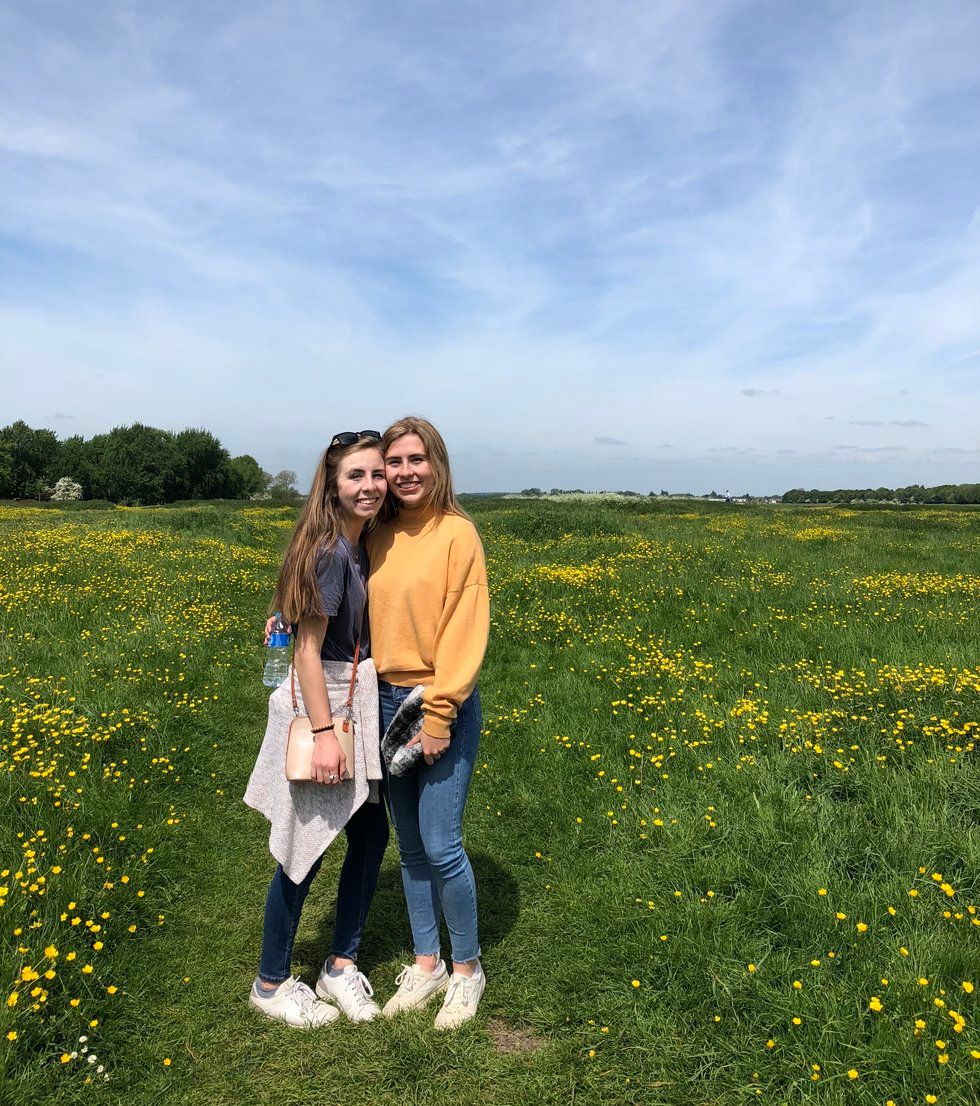 Her friends were so welcoming and bubbly. We danced the ceilidh, went clubbing, sat at coffee shops for hours, and cooked our favorite pasta dish from when we used to live in England. Josephine was a wonderful host and I had an amazing time.
At 6 o'clock in the morning on Sunday, May 20th, Josephine and I waddled through the empty streets of Oxford. Weighed down by my excessive number of bags, we finally made it to the bus stop. Twenty-five pounds later, I was on the bus to London Heathrow. I gave Josephine a final hug. Knowing that I wouldn't see her again until August was difficult, but I knew she would be busy doing exams and traveling to Portugal and working a summer job. I could go on. We have three weeks together in Virginia to look forward to and I couldn't be more excited.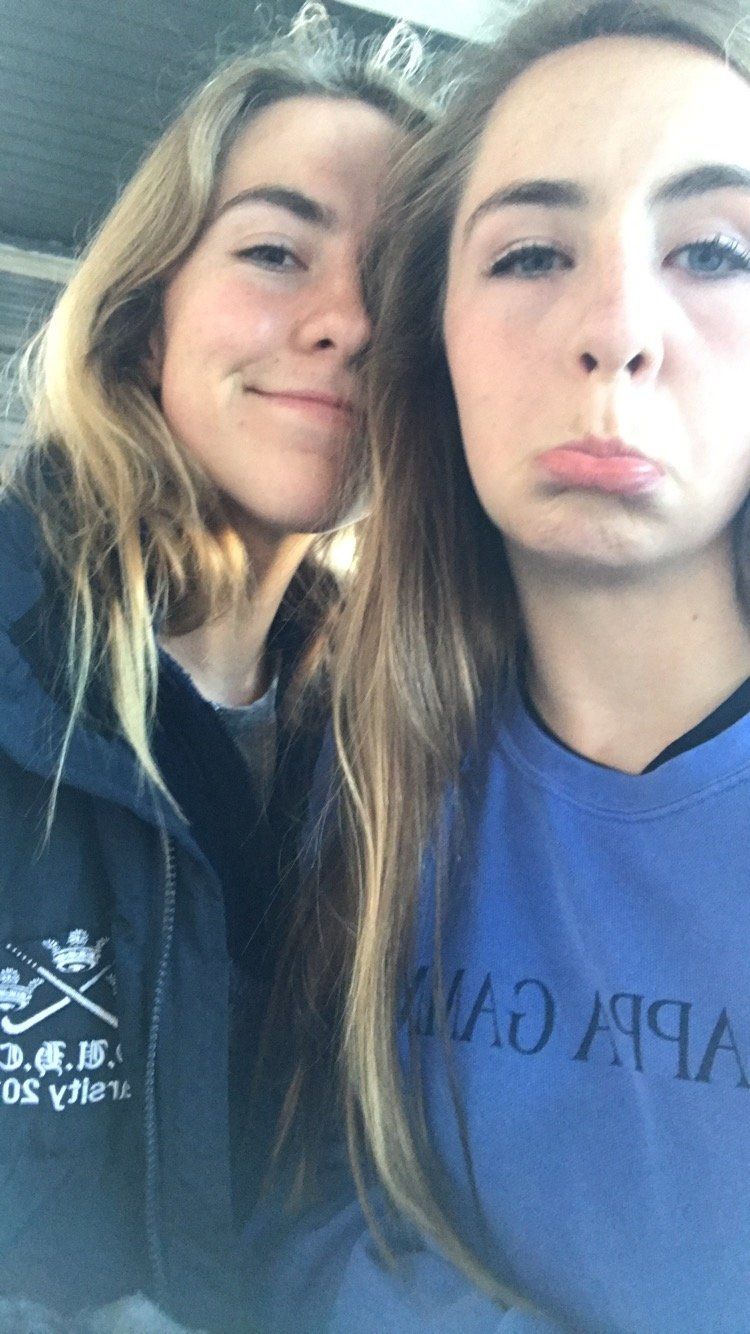 All in all, my trip to England was the best yet. Short but sweet, I do wish I could have been there longer. I truly do believe the saying "distance makes the heart grow fonder." London, every time I leave it hurts more than the time before but every time I come back it feels even more like home. Thank you to everyone who made my trip to London so special. What a way to start the summer.
Cover Image Credit: Grace Bellman