1. "Rugged & Dapper" Skincare Set For Men - $64.95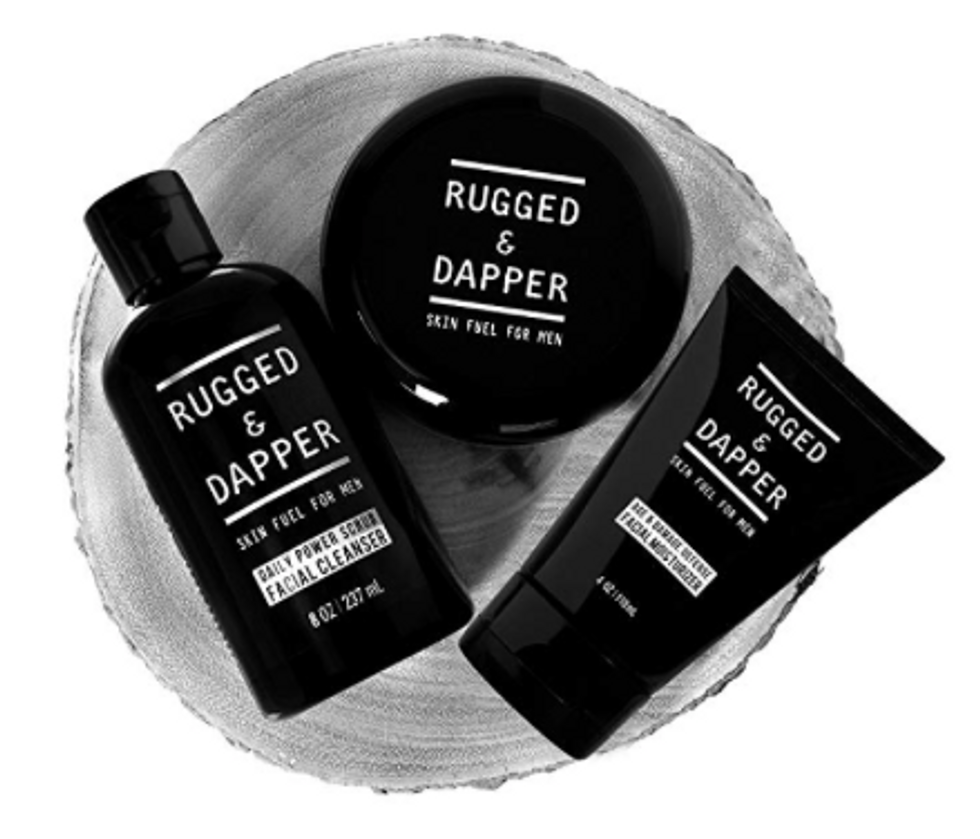 Proper skincare routines are not just for women. I repeat: PROPER SKINCARE ROUTINES ARE NOT JUST FOR WOMEN! Give your man a leg-up on the competition by buying him this essential skincare kit made with only natural and organic ingredients. It includes an exfoliating scrub, a mask, and a moisturizer. Nothing turns heads more than a man with amazing skin. Click here to purchase.
2. Shaving Gift Bag Set For Him - $27.49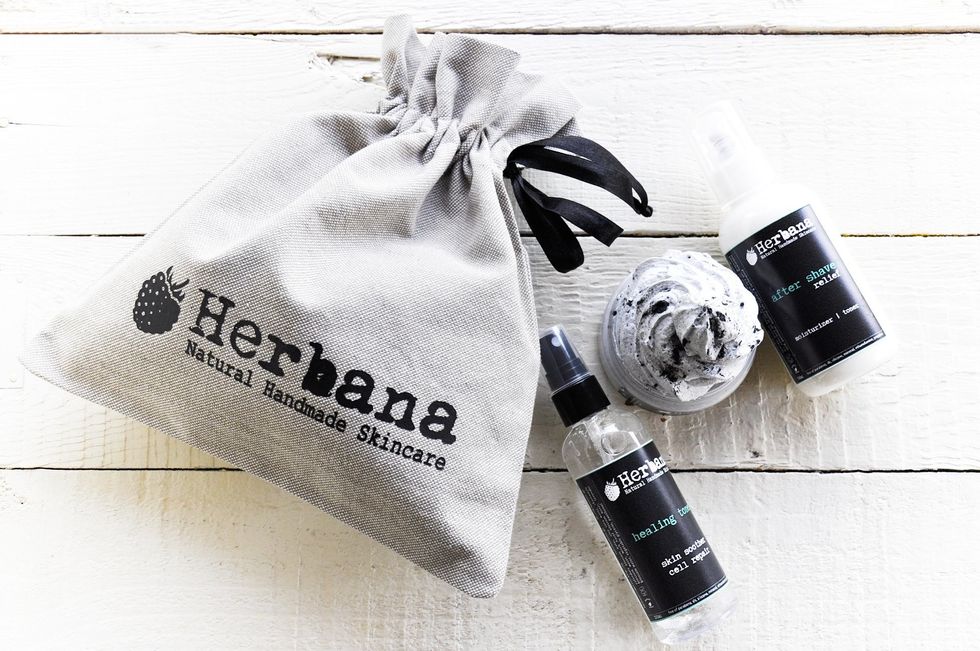 This is a gift that most men want but don't know they need. Men will rarely go out and buy nice products for themselves, so go ahead and do it for him! This set includes a whipped creamy face soap, post-shave toner spray, aftershave lotion, and a convenient bag for it all to go in...and it's all 100% natural and vegan! Click here to purchase.
3. Leather Toiletry Bag - $34.99+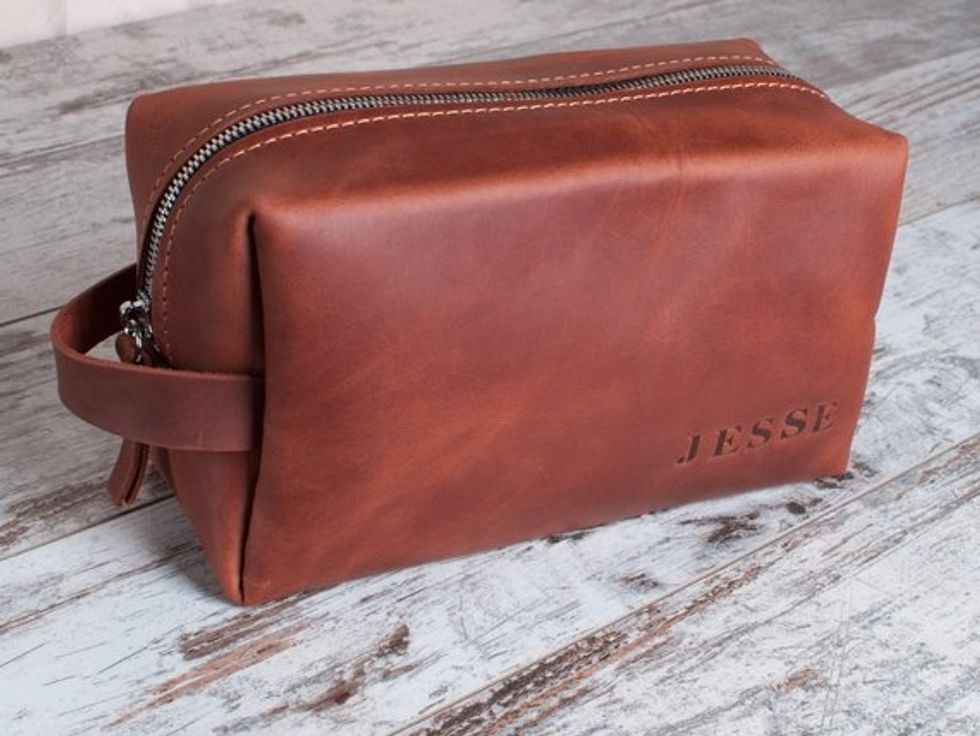 This is a great gift for a man who travels a lot for work or just needs help getting organized. This is a really classy-looking toiletry bag that you can order in a small, medium, or large size, comes in a variety of colors, and you can personalize it with their name or initials. Price range varies on your style choices. Click here to purchase.
4. Handmade Wooden Docking Station - $23.58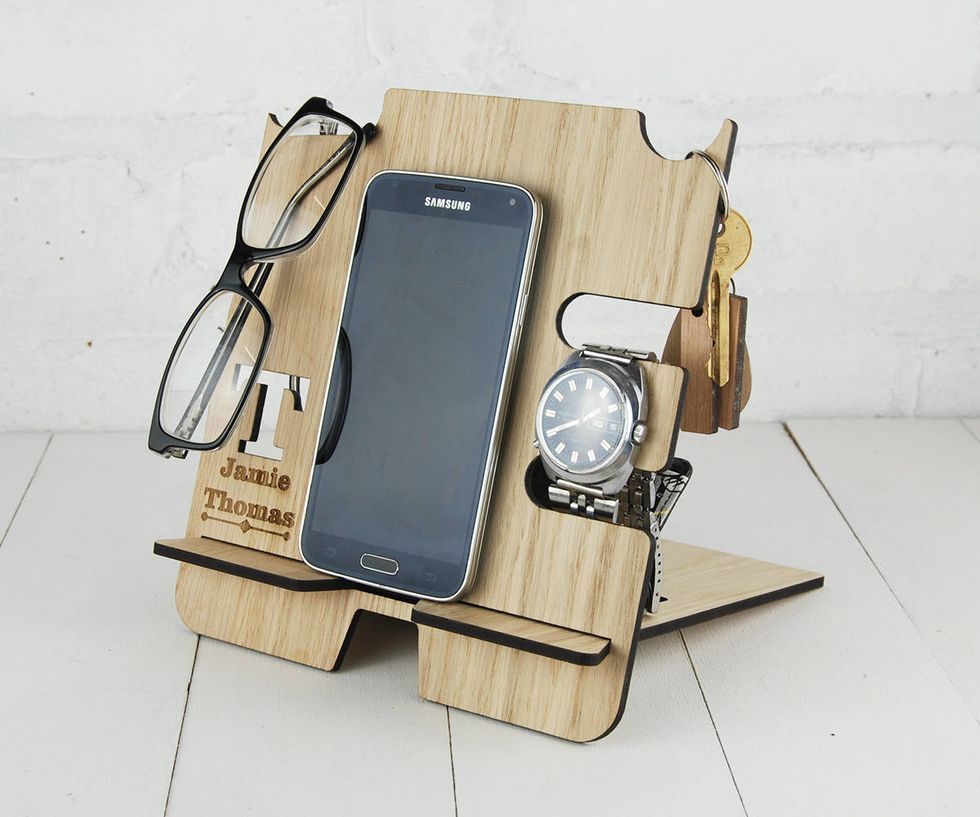 How cool is this thing?! This is a docking station that servers as a convenient place to put your watch and other necessary items when you return home or before you go to bed so you don't lose them. You can personalize it by choosing what color wood you want, adding a cut-out initial, and/or engraving their name. Either way, this is a fancy addition to their bedside that they'll love. Click here to purchase.
5. Personalized Backpack - $29.99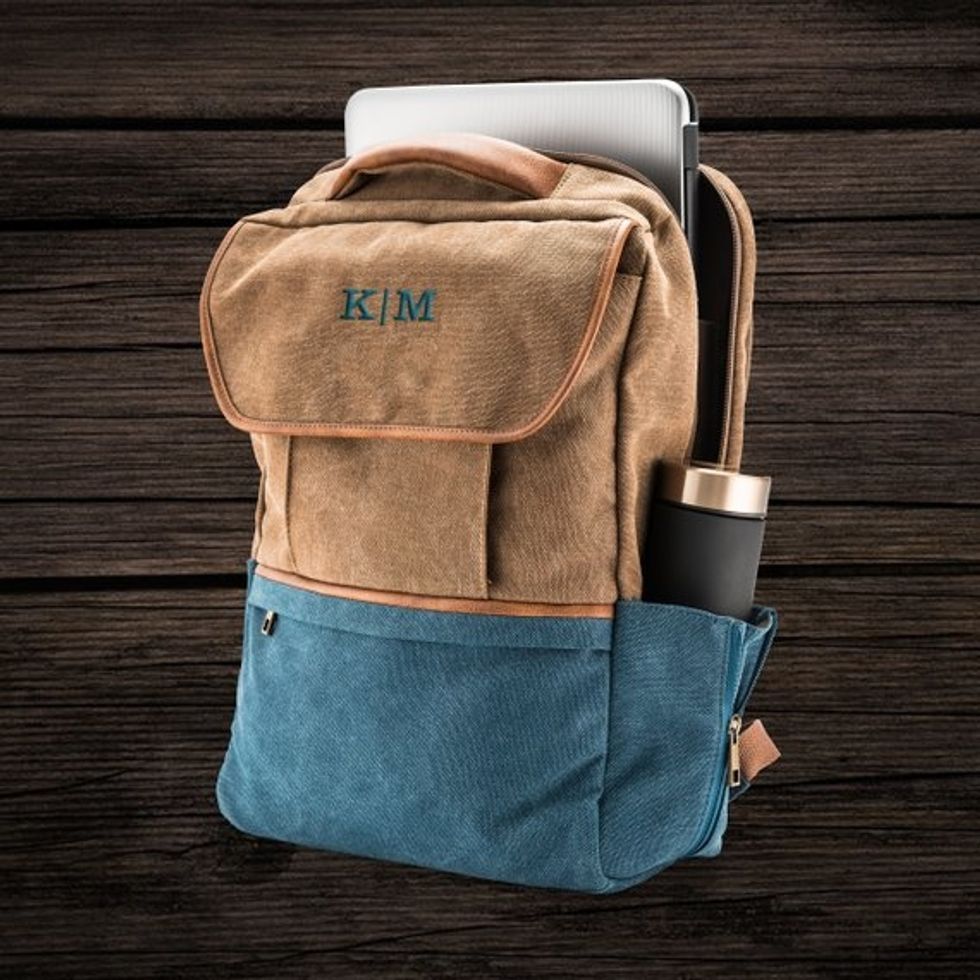 Backpacks aren't just for students. They can double as a carry-on bag for flying and are convenient for men who need to bring their laptops and other necessary work materials to the office every day. Help him ditch his out-dated bag and get him this classy and professional monogrammed backpack that will show he means business. Click here to purchase.
6. Fleece Bathrobe - $26.99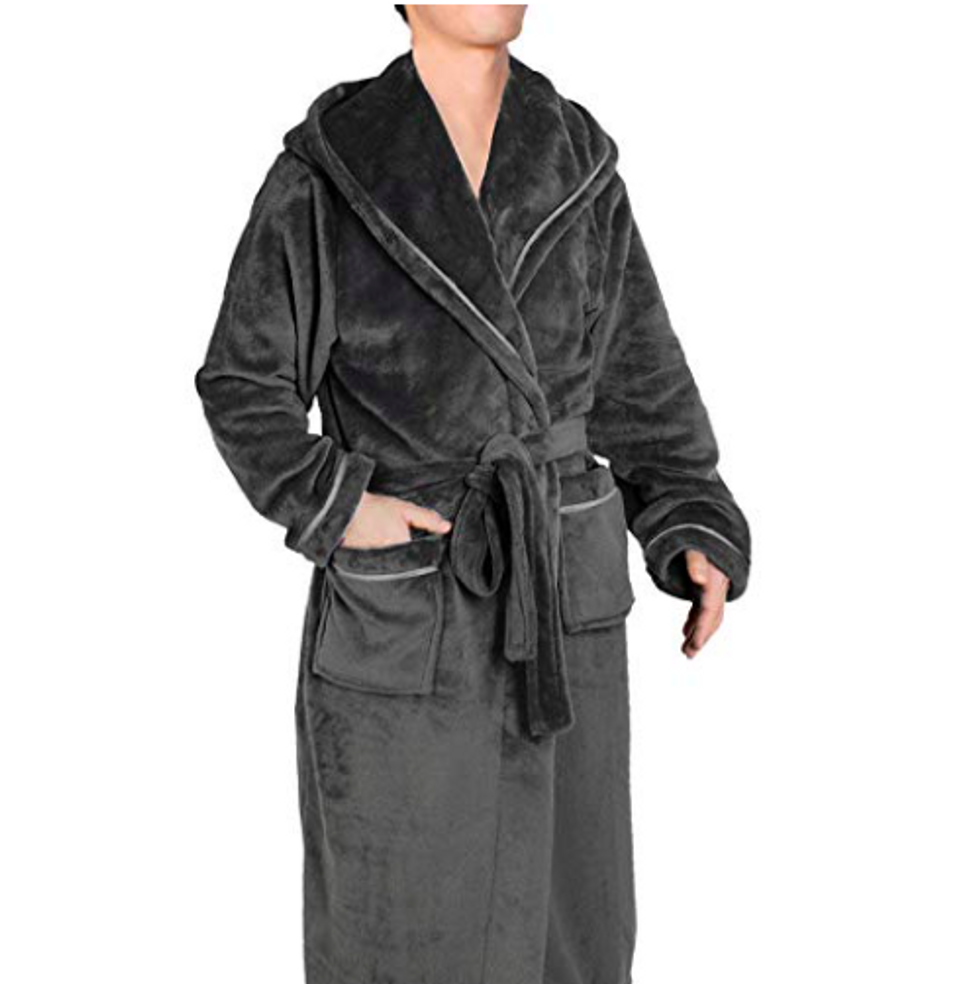 A cozy bathrobe is definitely not one of those things that you put on your grocery list, but when you finally get one, you don't know how you lived your whole life without it. Fellas, do not sleep on a quality fleece bathrobe. It is the low-key necessity that every boujee man needs if he wants to live his best life. Click here to purchase.
7. Moccasin Slippers - $34.99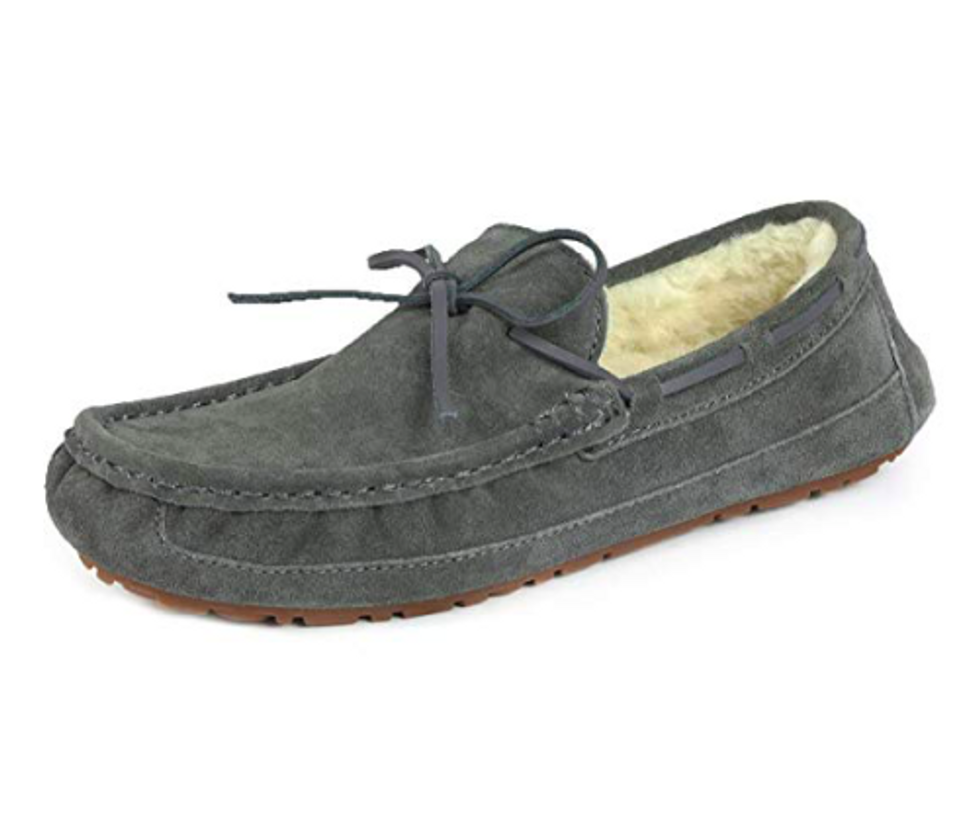 When it starts getting cold outside, your toes need a cozy place to live when you're hanging out around the house. You can't go wrong with these moccasin slippers. They're casual yet still more stylish than your average slipper. Buyer reviews say that they run small, so order a whole or half size up just to be safe! Click here to purchase.
8. Personalized Wooden Bluetooth Speaker Dock - $59.99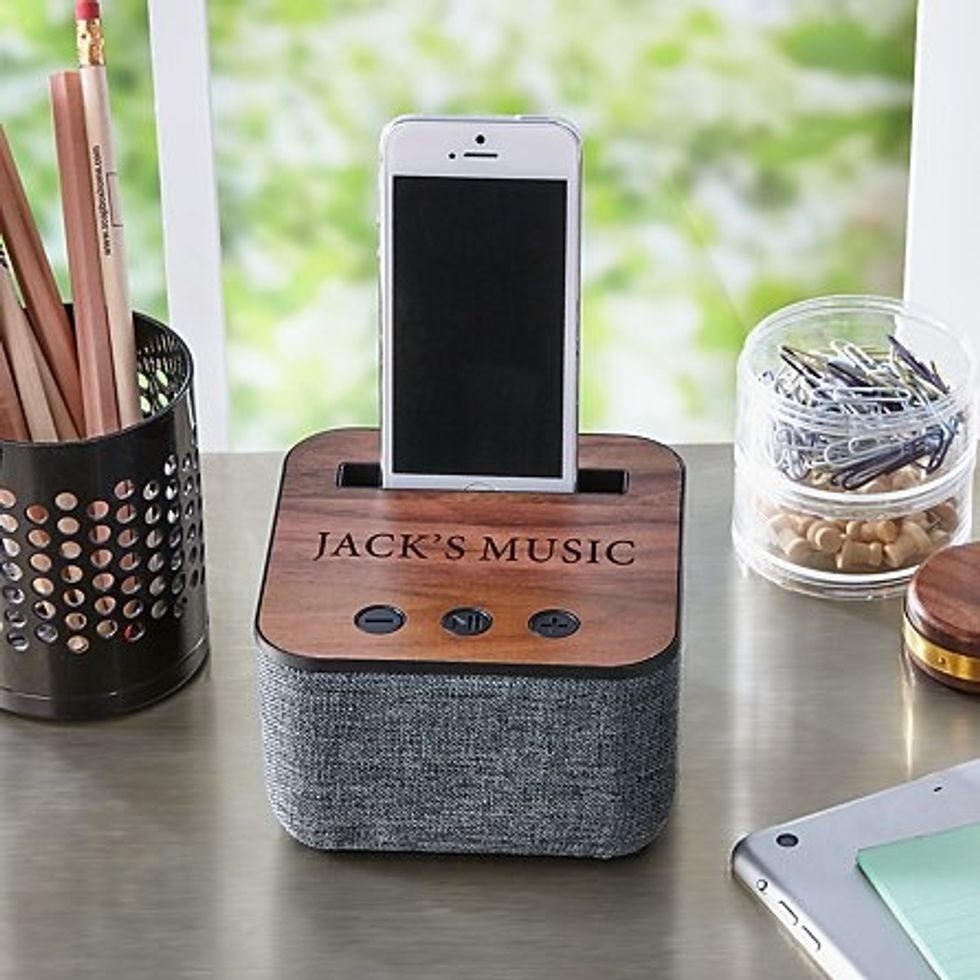 This speaker not only produces great sound but has a great look. You can choose to engrave a personal message or keep it simple with a monogram. This speaker doesn't require anything to play music but Bluetooth and doubles as a charging dock for your phone. Sounds like a deal to me! Click here to purchase.
9. "Just No Logo" Pullover Quarter Zip Sweater - $39.99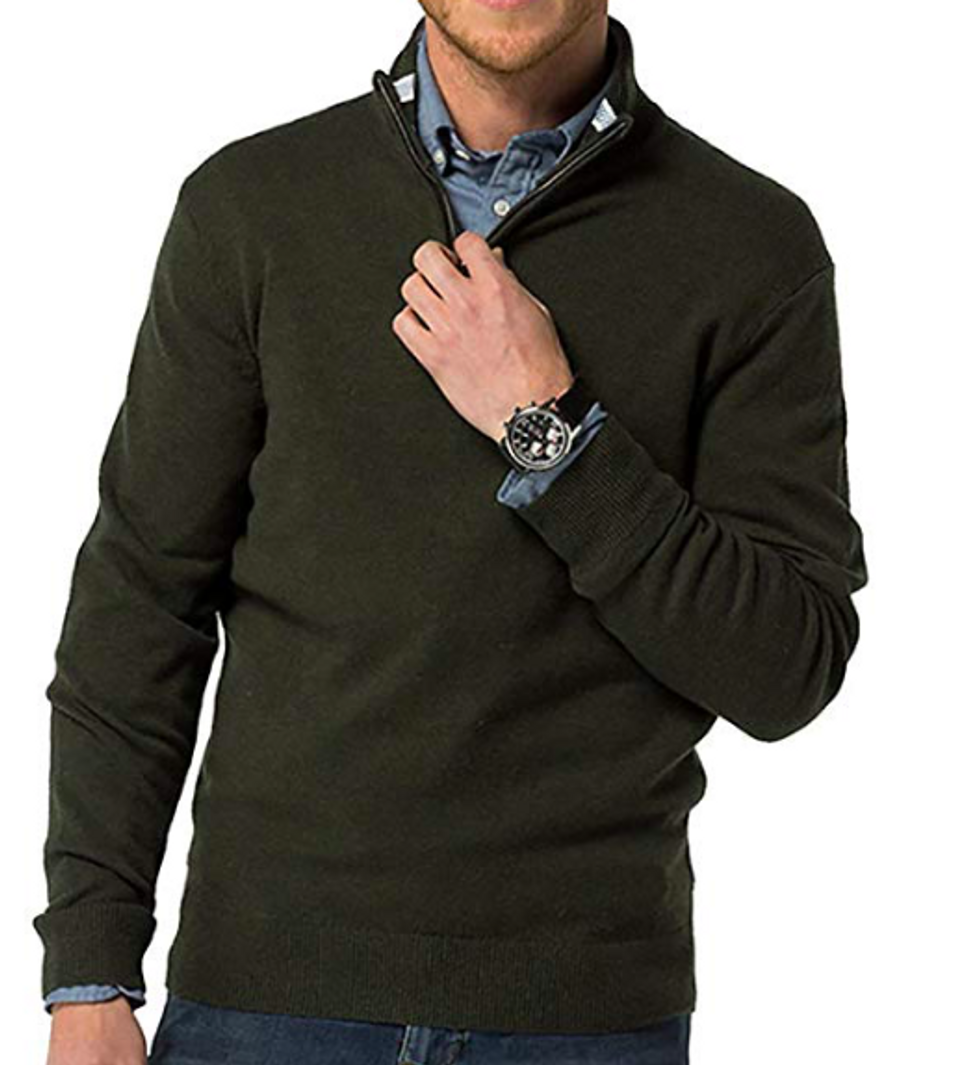 A nice quarter zip looks great on any guy, but some brands sell sweaters that look identical to this for $100+. This "Just No Logo" sweater looks just as classy without the expensive price and comes in a variety of colors. Pair this with a flannel shirt underneath and you get a really attractive look for less. Click here to purchase.
10. Premium Beard Grooming Kit - $29.95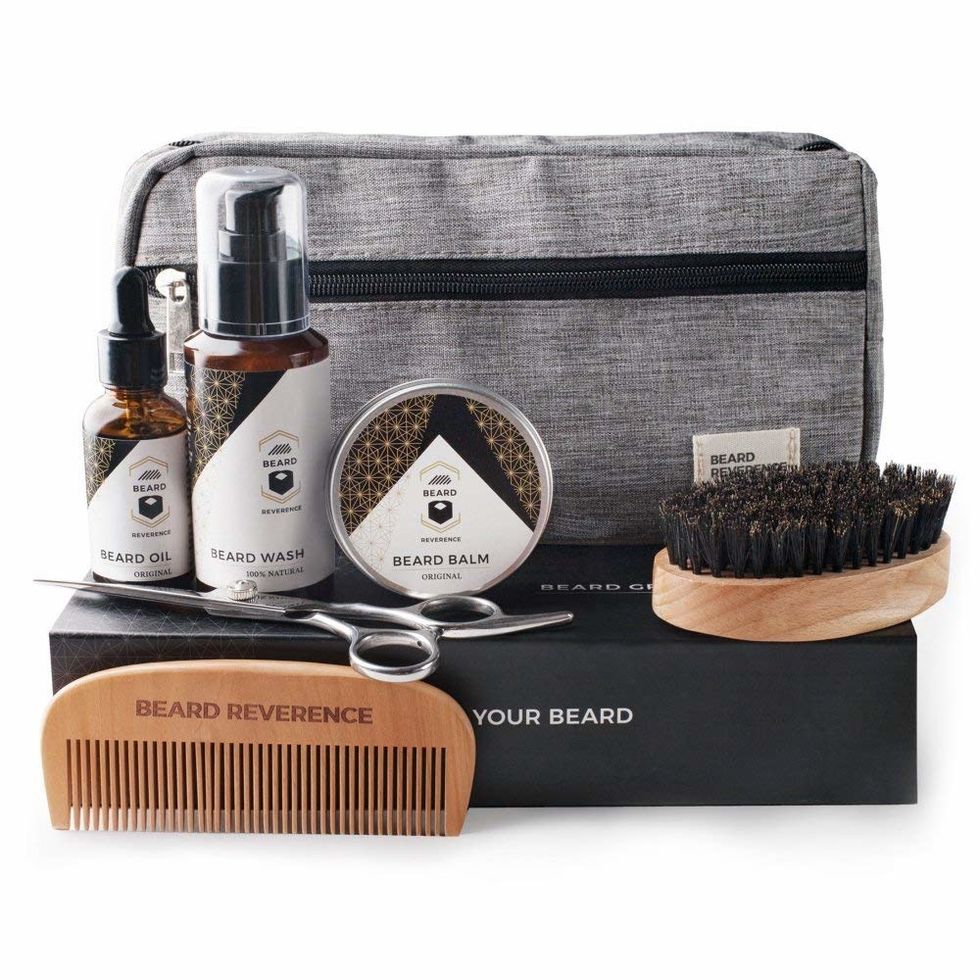 A man's beard is only a good beard if it's tamed and well-kept. Otherwise, it's just a hot, hairy mess. Help your man out and get him all the essentials he needs, such as beard wash, beard oil, beard balm, a beard comb, a beard brush, and stainless steel barber scissors. Even better, it's all 100% natural and comes with a travel bag. Click here to purchase.
11. Fossil Leather Flip Wallet - $31.99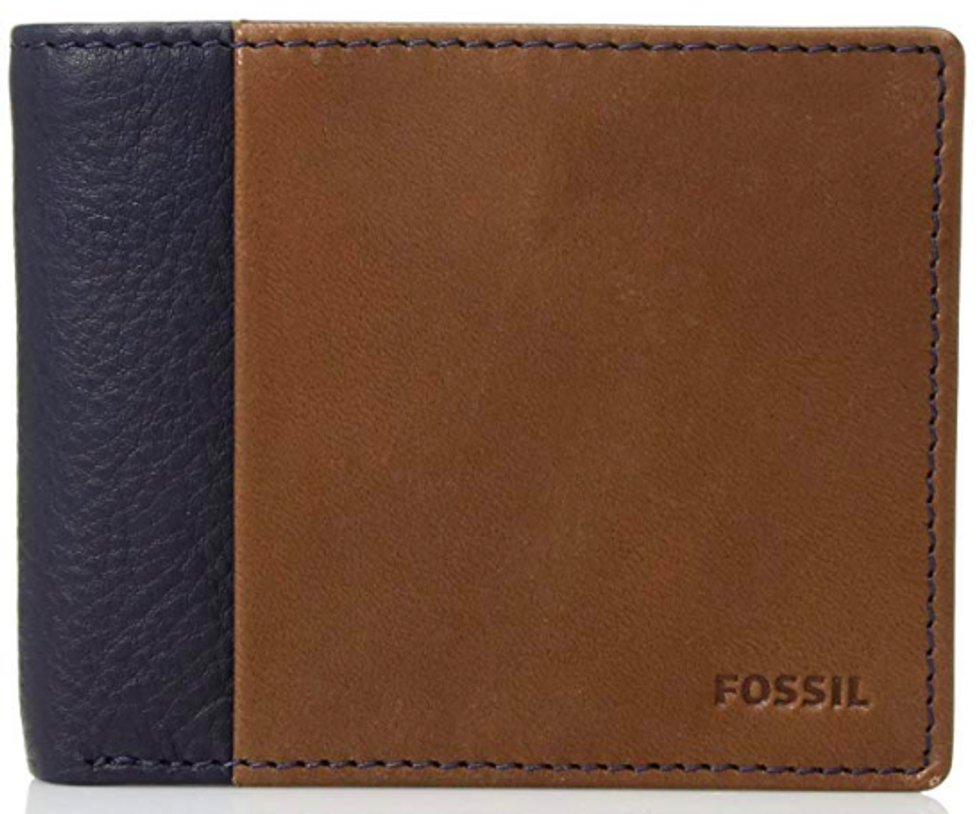 Last but not least, if you know a man that still has a velcro wallet or a wallet that's outdated and falling apart...for the love of God, buy him a new one! These Fossil wallets on Amazon come in a bunch of different styles and colors. Click here to purchase.