A plain white t-shirt is a wardrobe staple that is too often extremely under appreciated. I'm here to give you 10 ways to style that rarely worn white tee shirt hanging out in the back of your closet:
 Business Casual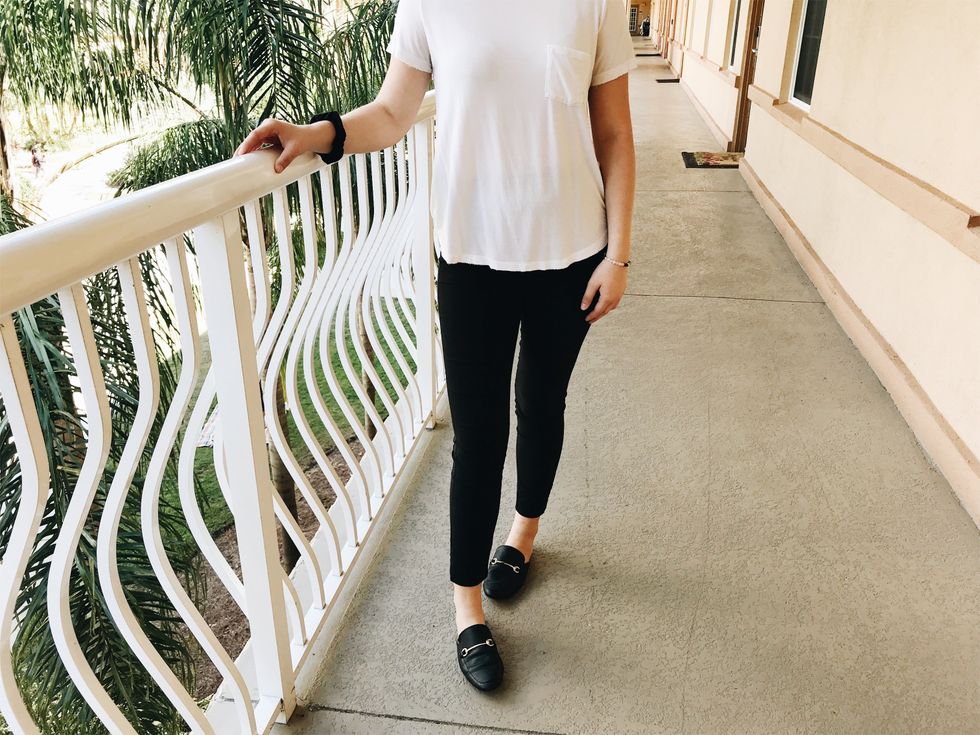 Pairing a plain white t-shirt with some black business pants and loafers makes for a simple yet classy look!
Casual Fall Fit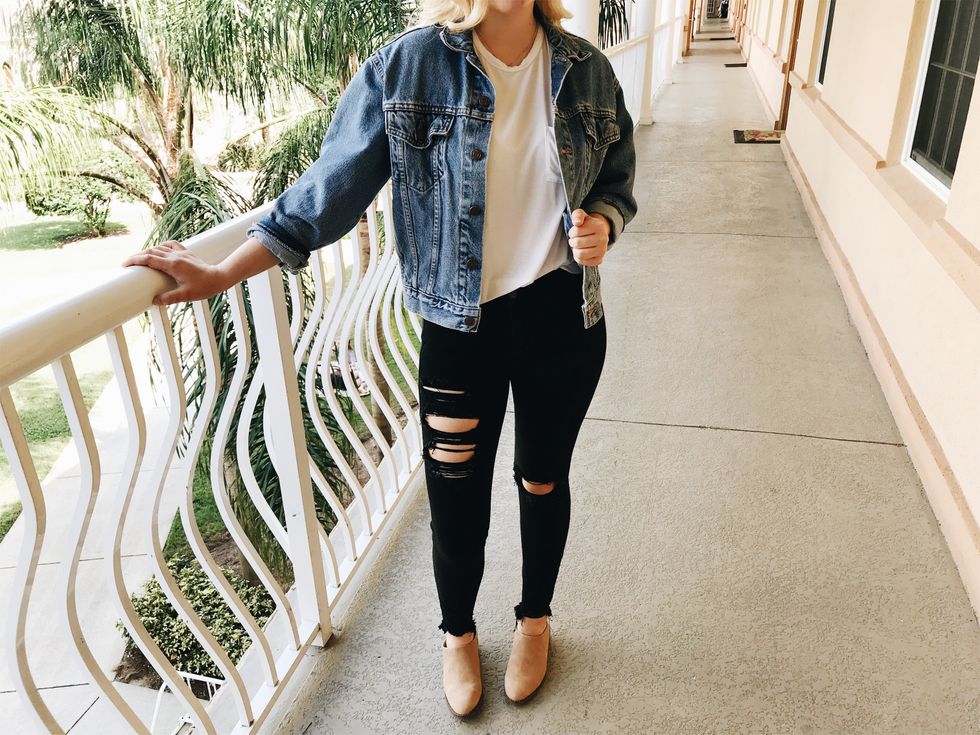 Pair a plain white tee with black ripped jeans and a jean jacket for the perfect comfortable and casual fall outfit! I like to pair the pieces with some brown booties or white converse.
With a Comfy Flannel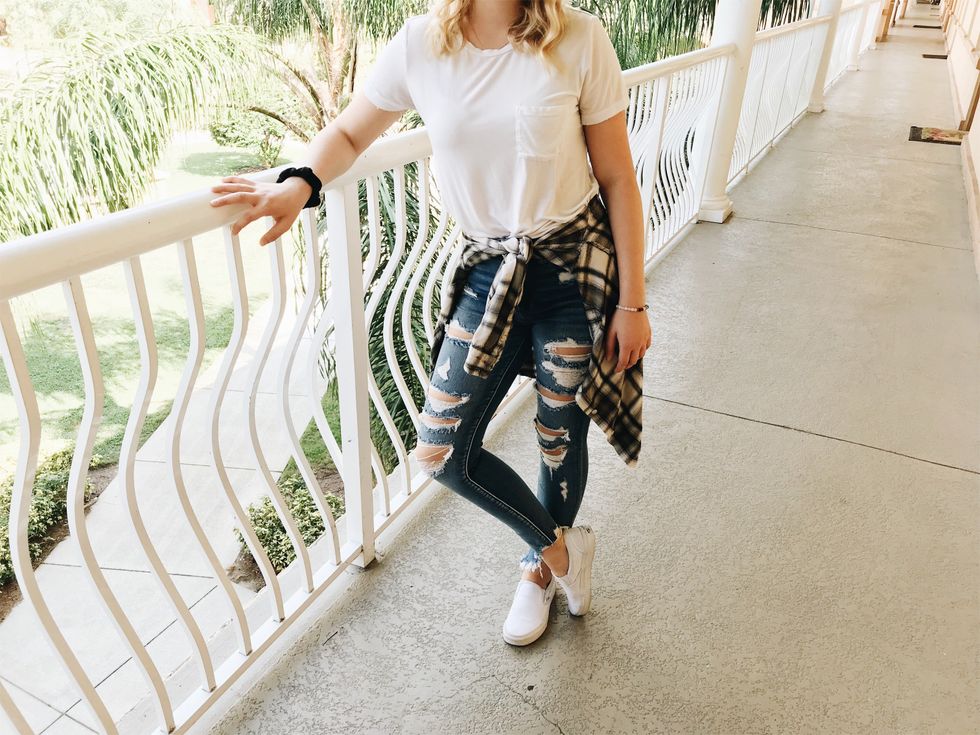 Pair a white tee with a flannel and some white vans for a casual and cute outfit, perfect for any weather!
With Denim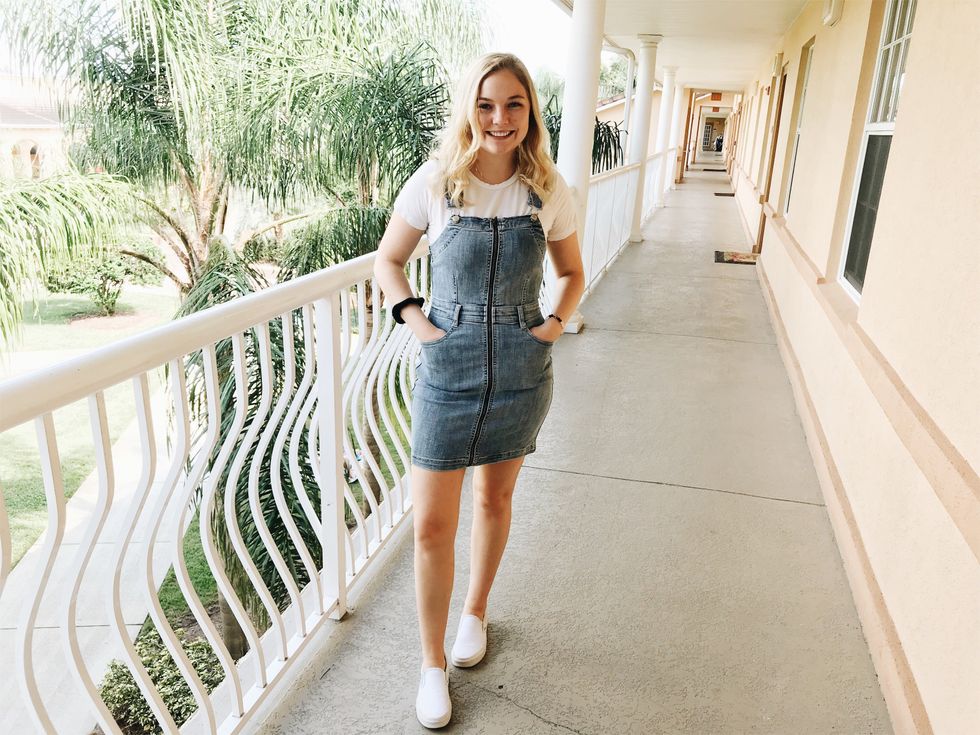 Nothing goes better with a plain white tee than some denim! Wearing your tee with a pair of overalls or a denim dress is a win because you don't even have to pick out pants!
For A Day Outdoors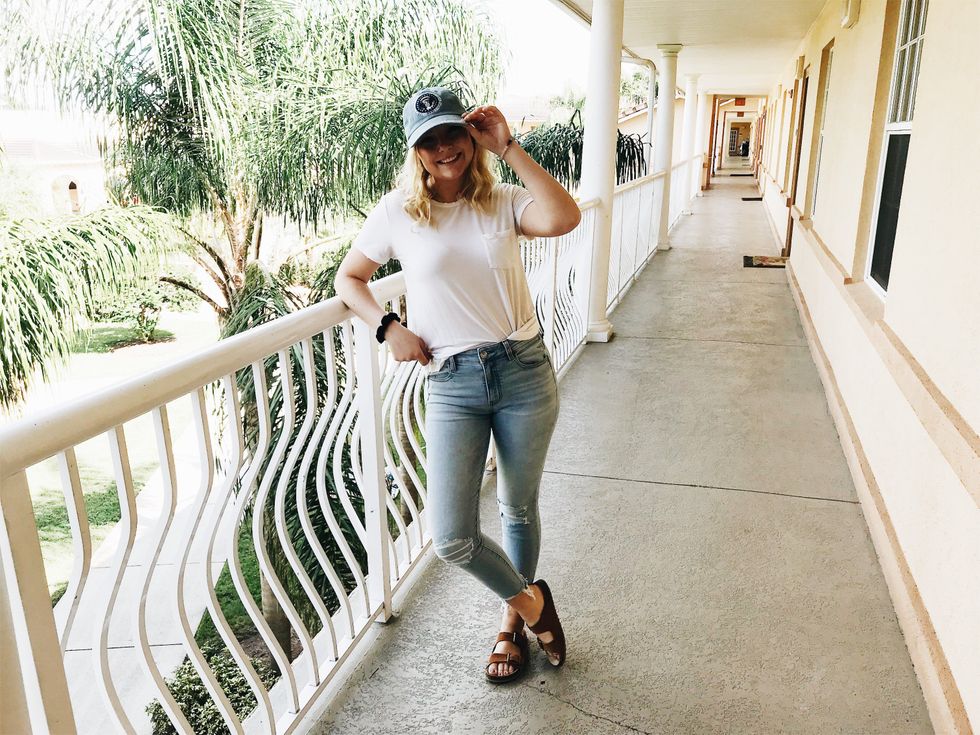 This outfit is perfect for a day out! Pair a plain white tee with some light wash jeans, sandals and a hat for a quick and easy outfit!
For A Cozy Night In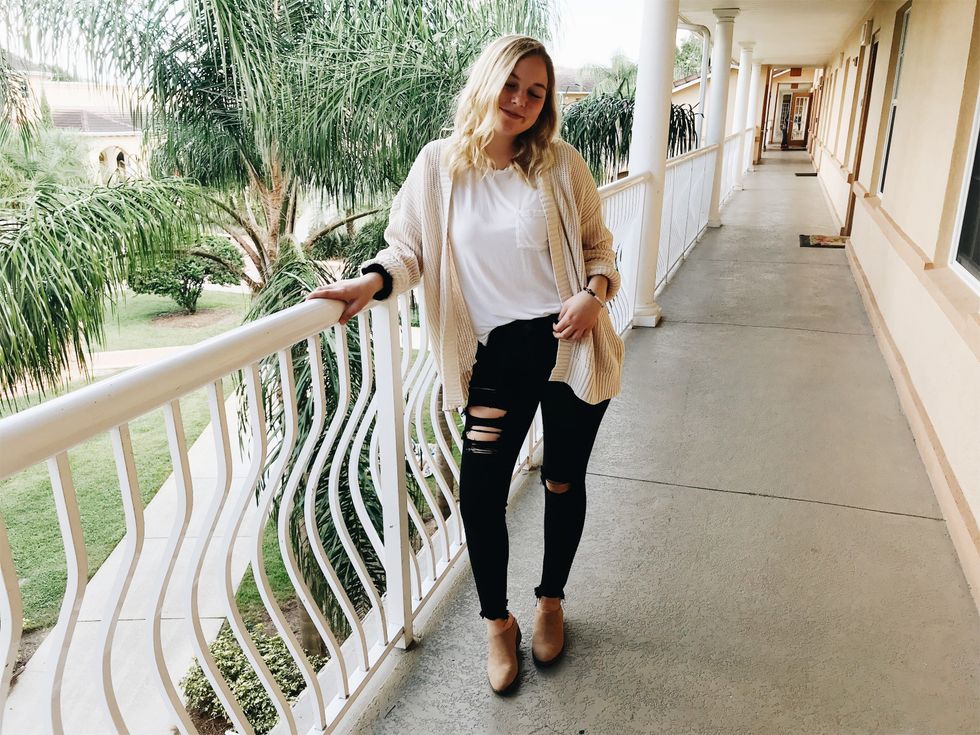 Nothing is better than a big sweater! Pair your tee with a cardigan and some ripped jeans to stay warm and cozy!
Back To The Basics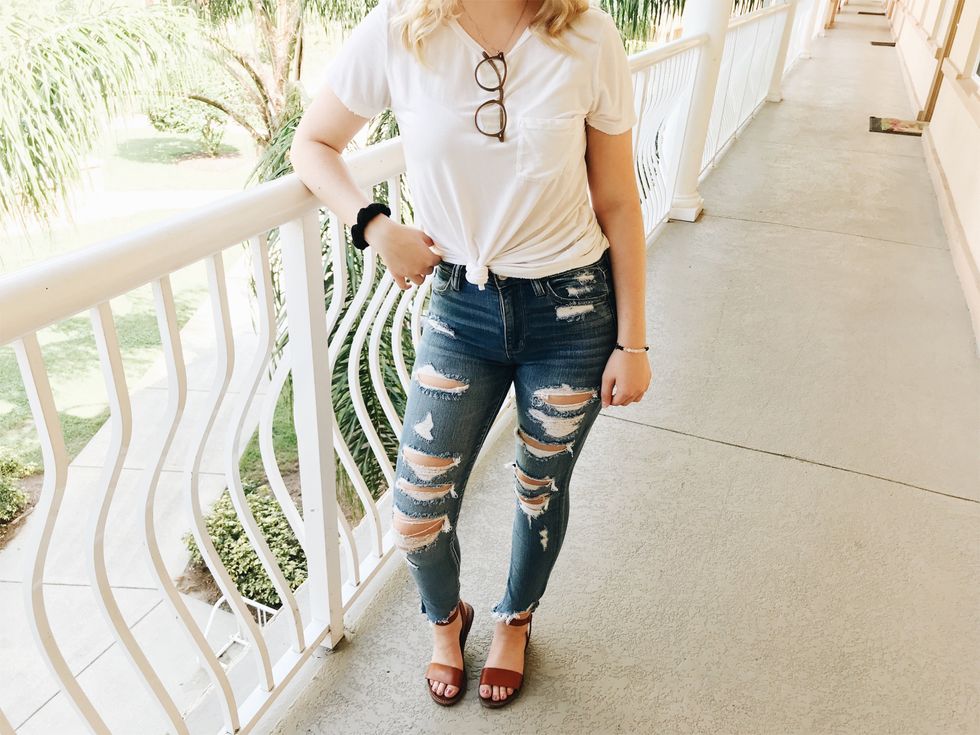 Let's go back to the basics and tie this white tee up, pair it with some ripped jeans and sandals and add glasses for some flair!
 For A Summer Day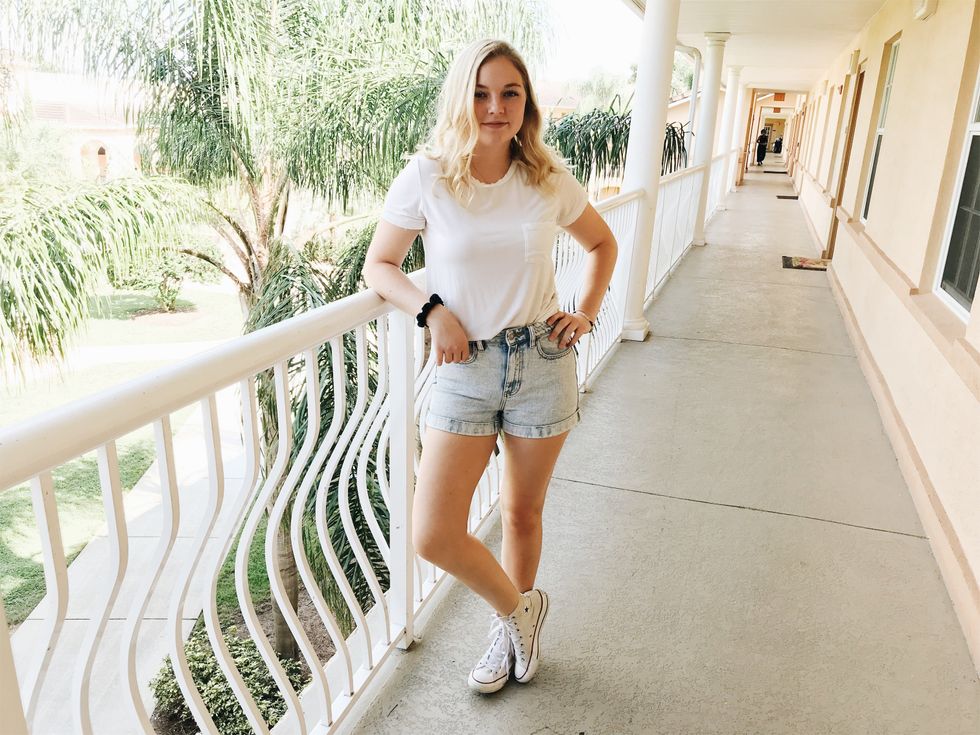 A white tee simply paired with some high waisted shorts and converse is super cute for summer concerts!