As a woman that grew up in the Western World, I feel like sometimes it is hard to grasp the very real and very horrific state of countries on the opposite side of the globe. I had growing interest in what is happening in the Middle East and wondered how we could achieve peace. It all just seemed too big and too hard to change anything. However, in the past couple of years being in college and creating friendships with people of so many diverse religions and cultures, I am learning so much more about the world and how I can help out.
Today I had the chance to sit down and talk with the president of the Students Supporting Israel at Kent State University, and a good friend of mine, Sophia Witt. SSI is a new movement at KSU this year, but it is growing rapidly. Students across campus are coming together to show their support for Israel and call for peace in the Middle East. Since she is the president, I thought it would be a great opportunity to learn more about SSI and ask her some questions about how to get involved.
---
What is SSI?
SSI is Students Supporting Israel at Kent State. We are a pro-Israel grassroots peace movement that supports co-existing, human rights, and peace, all of which Israel represents.

Why is it important for students to stay aware of the issues in the Middle East?
It's happening in the world around them. Even though we're in the United States, it is important to pay attention to everything. Eventually it all gets back to the United States. Everyone comes to us because we are the land of the free and the home of the brave. The U.S. is always involved. So I believe it's important for everyone to know about allies as well as enemies in the Middle East.
How can students get involved at Kent State or other universities they may attend?
Staying active in news and reading articles and being informed. Students Supporting Israel is just a statement, really - that you support peace. You support Israel. A country that is so diverse and so accepting in all things. And being an informed citizen and human being that supports peace in Israel is being a member. Share articles and information. Write articles. Talk about Israel with friends. Talk about peace in the Middle East.
Also, feel free to come to our meetings on Thursdays from 7:30-8:30PM – we usually have food. We talk about current events and how to get more people informed. The overall message of SSI is to be informed and know what is happening in Israel.

Are there other branches of SSI in other universities?
Yes! There are 48 chapters officially now, spreading across the world. It was founded in Minnesota and since then it has prospered and branched out to different campuses in the U.S., Canada, and Australia. It is a movement. It's not just a club, it's really like a way of life. It's being a Zionist. I think there are members of SSI who don't even know they're members yet.
Do you have to be Jewish to be a member of SSI?
Absolutely not. SSI has a diverse group of followers. Israel itself is a Jewish state, however the country is so diverse. It's accepting of all denominations. So any religion is accepted in SSI. If you support Israel, co-existence, and human rights, then you meet the requirements of SSI.
Is there anything else you feel should be known about the Students Supporting Israel movement?
I think that it's important for people to know that we're a family. We aren't just a group or club. We are a force that stands together for something bigger than us. It's not about who's better than who, it's bigger. We're bonded together to create peace and I think that's very important to understand.
Thank you for doing an interview with me, Sophia.
I want to spread awareness about SSI so thank you for writing an article about us!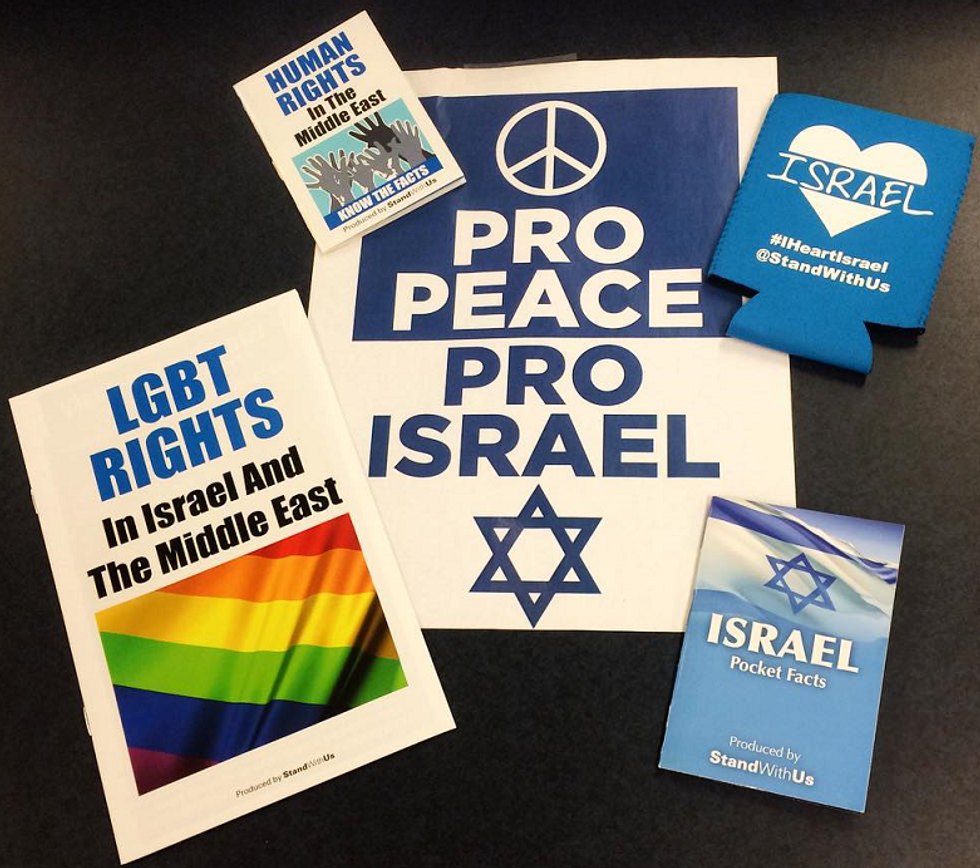 I think it is very critical for young adults to keep up with what is happening in other parts of the world. It can be hard to do with so much going on and our media can be very selective in what they cover. But with the internet and social media it is much easier to stay in touch and informed than ever before. We have the opportunity to learn from the past and create ways to spread peace in the future. SSI is an incredible movement that is trying to achieve peace. I believe if we come together we can look to the future with hope and know that it's not too hard to change.