I have been studying abroad in England for the past two months, and I have been lucky enough to travel to many different destinations. One of my favorite places that I have been to is Edinburgh, Scotland.
Traveling as a college student means taking advantage of any opportunity to save as much money as possible. While a short plane ride from London to Edinburgh would be the optimal choice, a 12-hour bus ride is much cheaper. However, I was able to book a bus ride overnight, so I would be able to sleep most of the time… or so I thought. The bus had several stops throughout its journey, and I was unable to get much sleep with people getting on and off the bus. Nevertheless, I successfully made it to Edinburgh.
The scene in Edinburgh was much different than it was in London. There are a lot more trees, which were changing colors at the time, so there was a delightful mix of green, orange, yellow, and red colors. After navigating out of the bus station and eventually setting my backpack down for the day, I headed out to explore Calton Hill. Upon arriving the very top of the hill, I was presented with an amazing view of a vast majority of Edinburgh. Also, there were various landmarks and monuments at the top of the hill including the National Monument of Scotland, which is a memorial for the fallen Scottish soldiers of the Napoleonic Wars. I found the extremely fascinating, because it was left unfinished in 1829.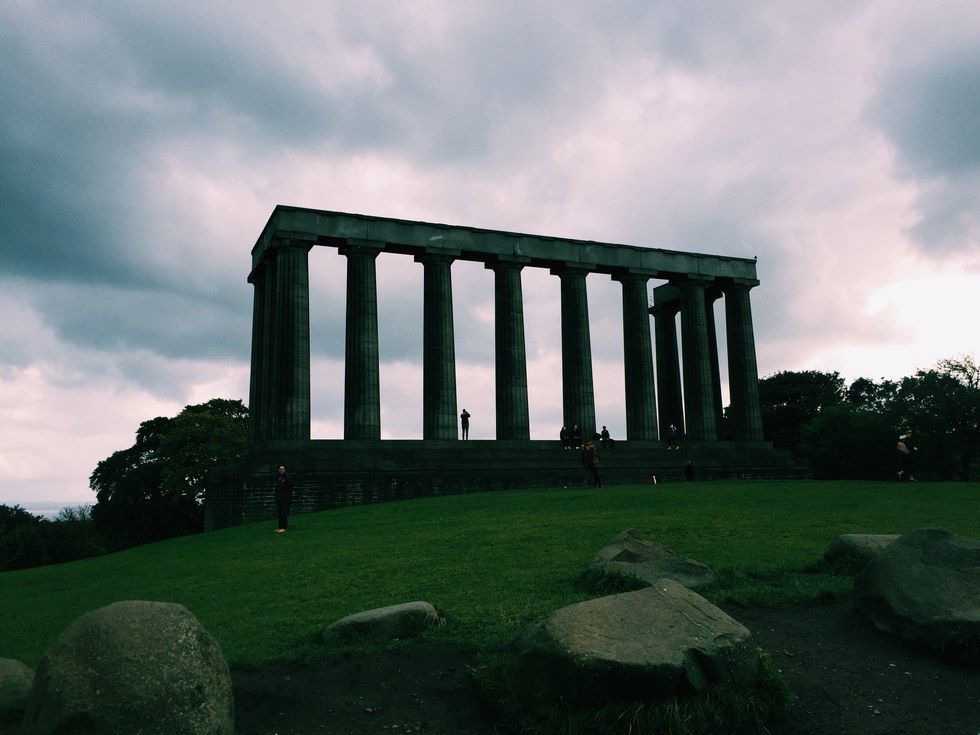 My next stop was the Edinburgh Castle. Like Calton Hill, the castle provided me with another stunning view of Edinburgh. Green fields and shrubbery, colorful trees with falling leaves, and gothic-style buildings were all that I saw as I gazed out at the city. The castle itself was quite scenic, too. Building commenced during the 12th century, but today, the castle consists of medieval structures, old cannons, and many statues. Plus, it was constructed upon an extinct volcano. I definitely do not have the chance to appreciate this sort of history in Arizona!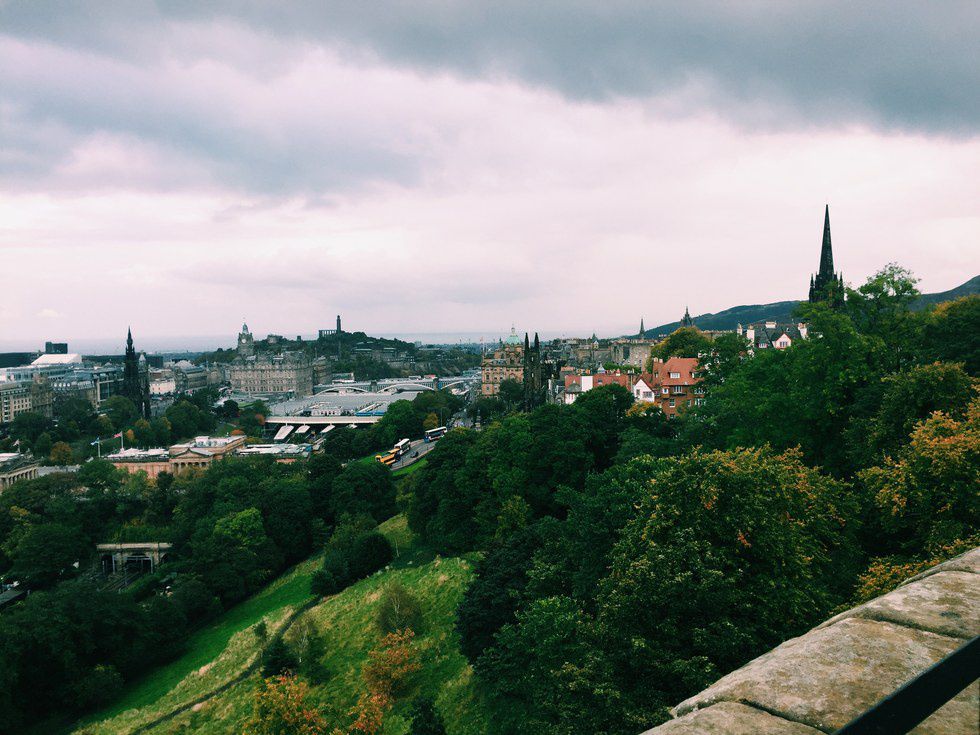 One of the best spots in Edinburgh was undeniably the Elephant House, a small café. Interestingly, this is site is where J.K. Rowling first wrote Harry Potter and the Sorcerer's Stone. Besides that, the café was quaint, relaxed, and colorful. Here, I tried whiskey, which is Scotland's national drink, and needless to say, I do not need to try it again.
The next day, I traveled further north to visit the Royal Yacht Britannia, which formally belonged to Queen Elizabeth before it was decommissioned and opened to the public as a museum. Walking around the yacht and longingly gazing at the extravagant rooms made me feel particularly royal. My absolute favorite part of the yacht was the baby grand piano that Princess Diana used to play.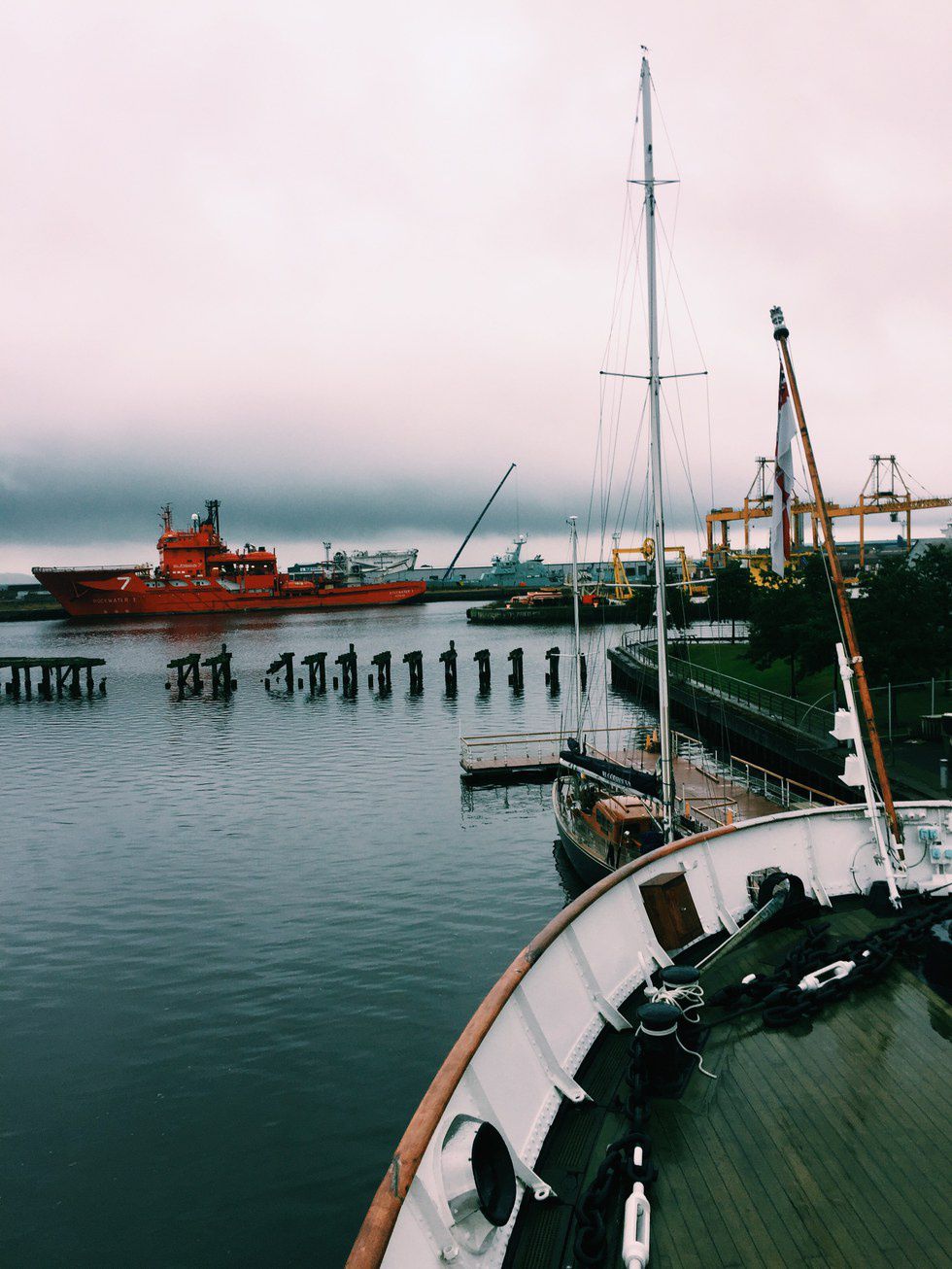 Finally, the last stop of my trip was to Holyrood Palace, the Scottish residence of Queen Elizabeth. There was an exhibit inside of the castle dedicated to the history of the Queen's fashion, which included many of her notorious dresses and hats. While this fascinated me greatly, nothing compared to the palace's gardens. The gardens were remarkable and consisted of vast, bright green fields, amazing hills, and beautiful flowers.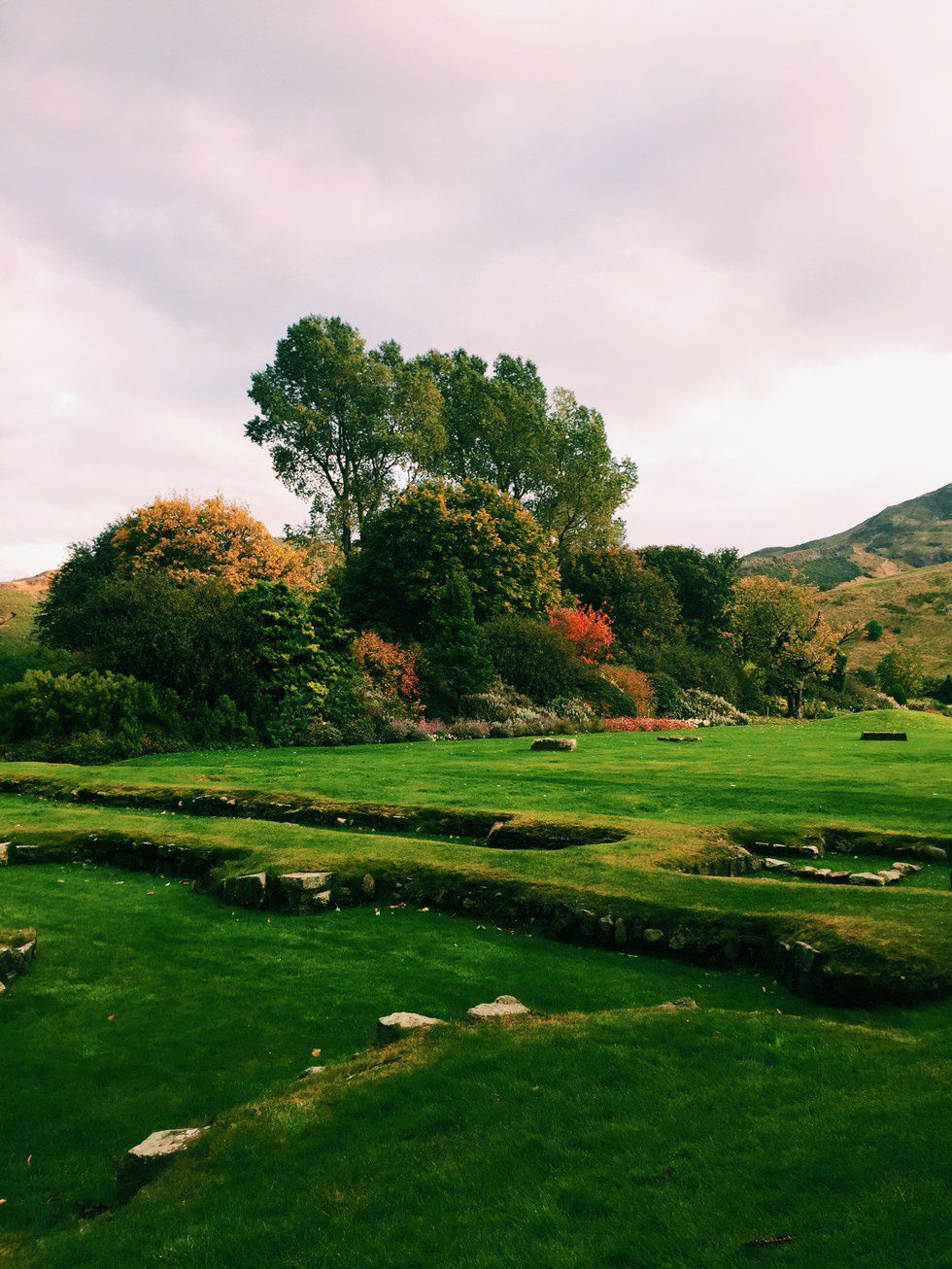 Unfortunately, my few days in Edinburgh had come to an end. I would love to travel back there one day to further explore everything that the city has to offer. I am extremely grateful to have been able to travel to such an amazing city. This was an experience to remember and definitely one of the highlights of my study abroad adventure.