As a person who has spent years attempting to improve their drawing skills, I believe that I've struggled enough to be granted the privilege to refer to myself as an "artist", therefore also qualifying me as one who is capable of discussing some of the struggles often faced by artists. Alright, so now that I have established ethos, I'll proceed to mention that being an artist isn't exactly similar to leading "la vie en rose". Actually, the creative process involves a great amount of struggles and a fair share of desperate sobbing- that often lead the artist to the brink of desperation. Not to mention, the various external factors that further pressure the artist into the point of madness.
One of the worst struggles an artist must overcome is that of self-doubting their skills. It does not matter how great an artist they may be; they will always be able to name someone who's more talented- whose works are simply better. Personally, I find it to be the case that even when one's paid a compliment it's difficult to just accept it as is. It's as if one's compelled to be skeptical of flattering comments. This inability to recognize one's own skills can prove to be a problem, which may threaten an artist's motivation to carry on with their work.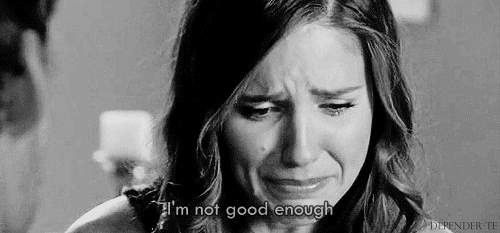 Another very tiresome struggle artists must deal with, on a nearly daily basis, is the need to dodge requests for portraits. I draw recreationally, therefore meaning that I make no financial profit off of my creations. Hence, making such requests particularly irksome to me. When simply put, there are specific things I am interested in depicting in my drawings, and unfortunately I am not interested in drawing everyone I meet. However, people do not seem to understand what this means and they continuously ask for portraits of themselves, prompting me to usually reply saying: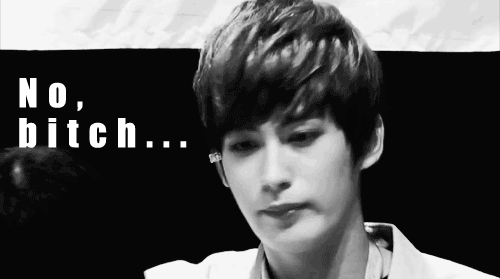 Artists must also deal with the remarkably annoying struggle to accept that their work will not always turn out exactly as they had envisioned it in their heads. At times, one imagines a magnificent scenery, with ornate qualities- yet- the only thing that is delivered on paper is an odd combination of colors that doesn't fit one's personal aesthetics. This can be extremely vexing, trust me, I know the feeling. I often have the urge to rip a drawing to pieces whenever I attempt to draw a hand and, instead, end up with a strange looking comb depicted on the paper.

And here we have real footage of me destroying the works that end up not matching my expectations:
Frankly, though, the issue I find the most troublesome is the struggle to control oneself when in an art supply store. Alright, it may just be me- but- I believe it's basically impossible for one to enter a craft store and return home empty-handed. I mean, seriously, who can look at all those beautiful goodies and not wish to acquire them? Realistically, though, I should probably remind myself that I am merely an impoverished university student, who does not possess the means to buy dozens of sketchbooks that I will probably never use. But, a girl can dream! I just hope there will come a day when I can enter an art supply store and just tell myself to:
In any case, I am quite sure that there are dozens of other struggles artists must deal with- but- all I can advise you to do is to stay strong and carry on!