I was 7 years old when I first discovered that my nose looked different than other kids my age. It was bigger, bonier. I brushed this aside, but couldn't help but notice it every time I looked in the mirror. I remember one moment when I was reading in class, an article that stated that your nose never stops growing. I panicked.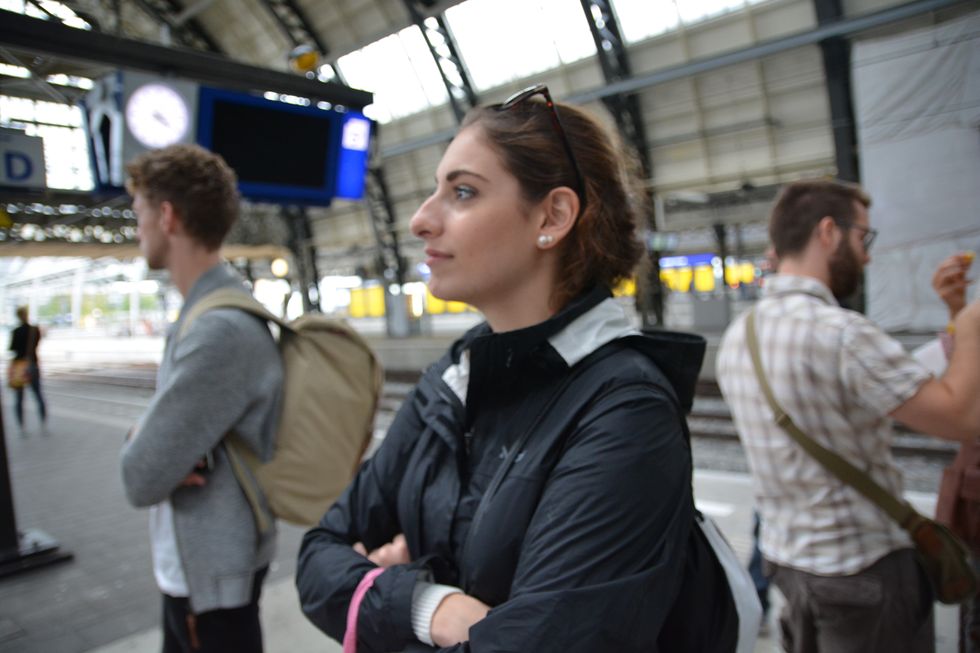 Now, twelve years later, I stand staring at my face in the mirror. Though I see my reflection all the time, this time it was different. For the first time my nose looked "normal," but also for the first time, I felt strange.
Two weeks ago I went through with a surgery that completely changed the appearance of my nose. I had a formal Septoplasty and a Rhinoplasty (internal and external nose job) performed, as well as the removal of my tonsils and adenoids. And after two of the most miserable, painful weeks of my life, I've substantially recovered –physically.
Emotionally, it's a bit of a different story.
When you change something significant about yourself, whether it is appearance or mentality, it's generally scary. Think about getting a new haircut, or getting a new tattoo: both of which I've done. I experienced this same feeling of fear at an amplified level when I got my new nose.
When the surgery was officially scheduled for last month, I began to think quite a lot about whether this was right for me. Because of my social nature, I made the decision to be open about my surgery. I didn't want to keep it from being known and then wait for people to realize after the fact. I enjoyed having people following my story and frequently asking me how many days until the surgery.
It was attention that I had deemed positive: people cared about me, they wanted to know more. What I didn't know was that this attention was not helping me, but rather suppressing my surface level emotions, creating a pent up bubble of fear, anxiety, and sadness. Most importantly, it fed fire into the main problem I possess, always caring too much about what other people think of me.
I would post frequently on social media about my excitement for the surgery, and when people said to me "you will look so good, or you're going to look amazing!" I would enthusiastically reply "thank you!" as if I agreed. I couldn't understand why these "compliments" didn't feel nice, at all. Unfortunately, I didn't realize what bothered me until after the surgery.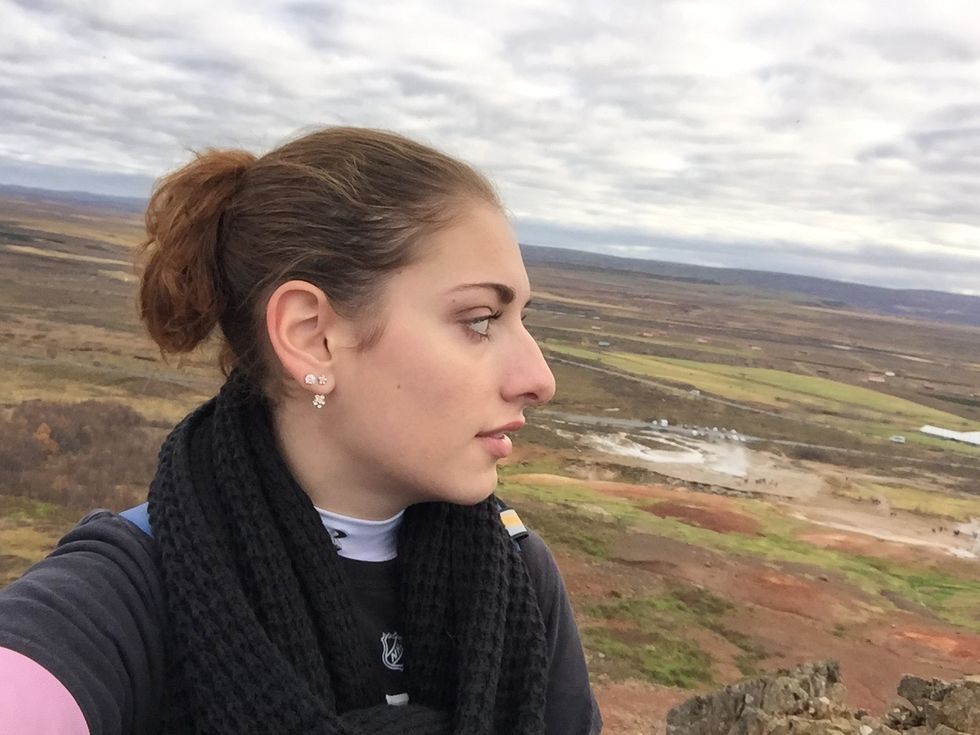 It occurred to me in the parking lot of Friendly's. As an avid singer in high school, I tried to sing my usual harmony to the specific part of a Beyoncé song. But when I opened my mouth, something different came out. It wasn't the voice I was used to; it was throatier and nasally, leading me to realize I may never sound the same again.
Though I had been warned, I didn't believe it would actually happen.
I would rather live with my old nose forever than not be able to do what I love and sing. It didn't have to be this way... or did it?
As a broadcast journalism student in college, technically, part of my esteemed job is to look good. The nose job was a no brainer when looking at it from that point of view. I'm not saying I was living vicariously through Barbara Streisand, but it was a similar situation. Many people who had heard about the surgery messaged me on Facebook and Instagram, begging me to keep my nose as it was. I appreciated their concern, but I was not budging. Others would get just as excited for me as I was, saying they support it, "If it makes you happy."
"It really will make me happy," I said. And I really thought it would.
I began attributing problems in daily life to my nose. Can't catch my breath after a run? It's because of my nose. No boys came up to me at the bar? My nose was the problem. "It will all be fixed when I get a new nose." I kept saying until I actually believed it was true.
The day before the surgery, I received the most "good luck" messages in my history of being, and people brought me ice cream and good luck charms. I had filled out a living will, per request of the surgeon because there was a slight possibility that I could die during the procedure. I arrived at the hospital, changed into the gown, washed my face, and took off my earrings, and shut off my brain. I knew I couldn't think about it now, or else I would chicken out completely.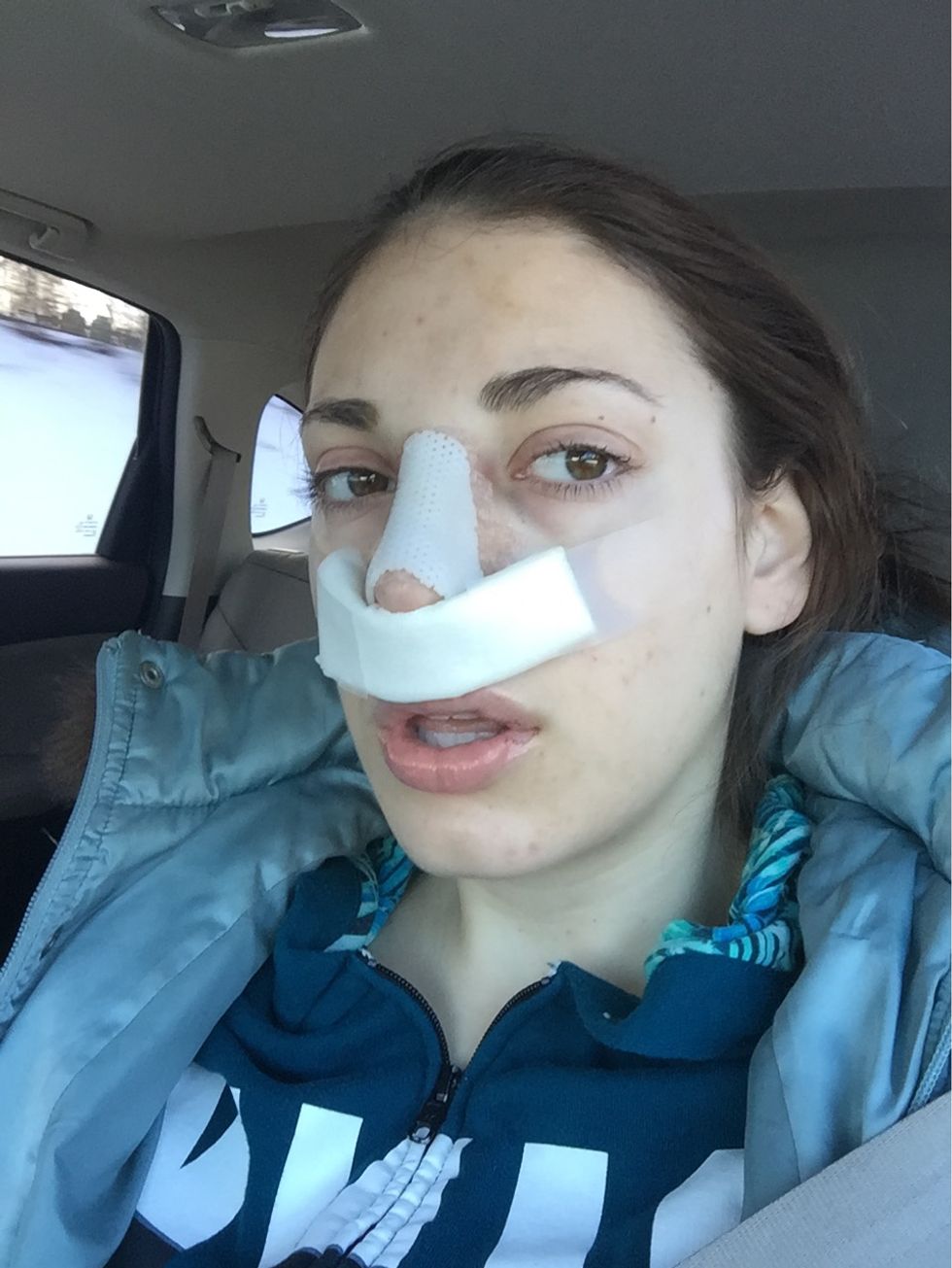 Next thing I knew the IV was in, they were asking me questions, taking my vitals. Everything went smoothly – until I began to think again.
I thought about what I was missing in economic class because I was skipping school for the surgery. I thought about how kids used to say, "Here comes Mel and her big Schnoz" when they saw me coming down the hall. I thought about how my face had dramatic features and my nose seemed to fit in, and how I would hopefully be able to breathe during my runs now. But the last thing I thought about was something my ex-boyfriend told me. I doubt he remembers even saying it to me, though it had such a resonant impact on my overall decision to go forward with the surgery. He said,
"Don't get the nose job, please. Your nose is part of you, its who you are. You're the only girl I know with a nose like yours."
I wondered if I would still be Mel after this experience... and I was out.
I was dazed the first week after surgery. But now, two weeks later, after I've returned to my normal routine here at Emerson, I'm adjusting. I'll wake up being able to breathe better than ever before. People will comment about how good my nose looks. I'm generally pretty happy now with the result.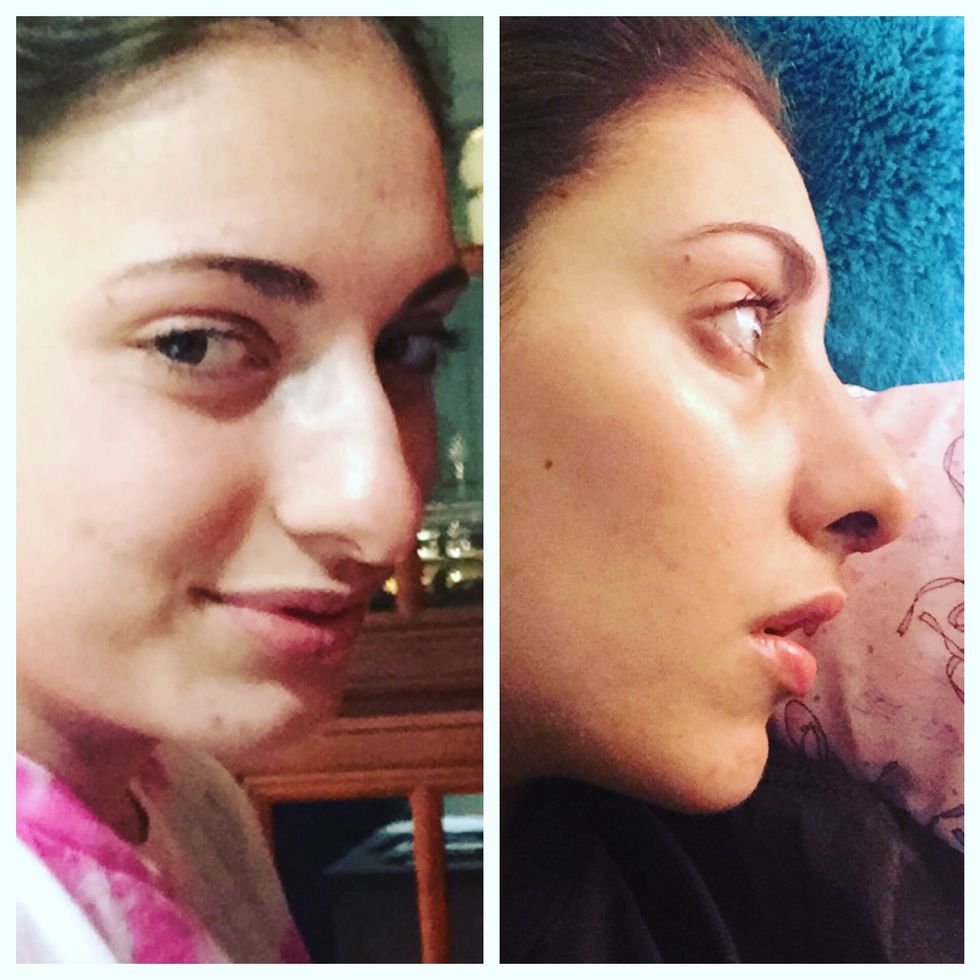 But I still have the problems I had before. The nose job didn't change that.
Change is good. But it won't cure you, by any means. My problems are still my problems, deviated septum or not.
This surgery should've been something to do for ME. Not for anyone else, and as time goes on, I'm learning this lesson. I don't regret having surgery, I regret the reasons I did it.