In the very first scene of Priscilla, when we first see Hugo Weaving, (Agent Smith from The Matrix, Elrond from Lord of the Rings), come out in a blonde wig and glistening silver dress, we already know that The Adventures of Priscilla, Queen of the Desert, is going to be a great film. And after watching it multiple times, I can confirm our initial feeling, Priscilla is amazing and has even become one of my favorites.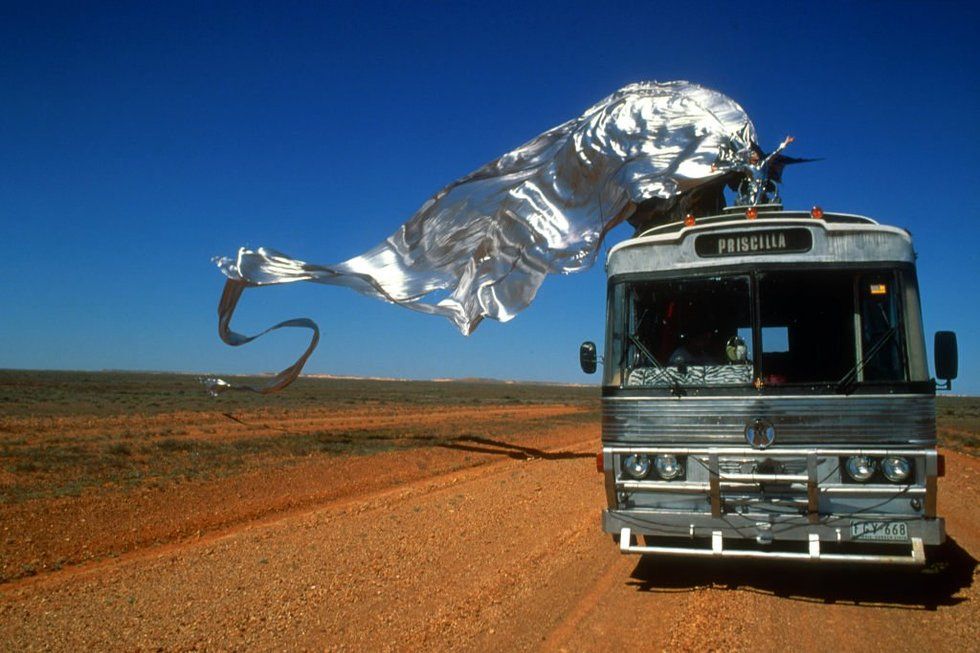 Priscilla surprisingly boasts a fair amount of depth. The story comments on the prejuidices against the LGBTQ community as well as what it means to be a friend and parent.
But Priscilla never gets carried away with the drama. The film manages to maintain a light-hearted tone, so much so that the film really works as a feel-good feature. The three leads crack jokes all the time, and most of them get laugh out loud laughs. And the audience can tell that while the three of them can give each other a hard time, they legitimately care about each other, because the story is about friendship and sticking together no matter what.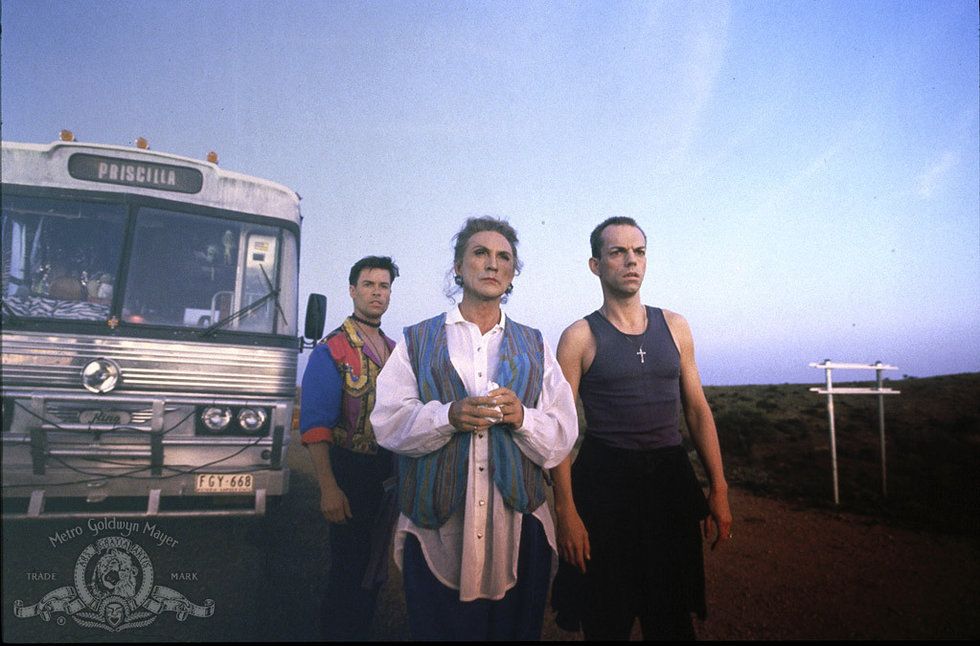 Priscilla also help give it a very unique identity. The colors in the film are incredibly vibrant. The landscapes, particularly the Outback, are breathtaking and full of vivid reds and corals, juxtaposed by a bright, clear, seemingly never-ending blue sky. This film makes me want to travel to Australia even more. The bright drag costumes mix with the transcendent Outback setting surprisingly well also.
Speaking of costumes, the ones in Priscilla are some of the best I've ever seen, on par with Gone with the Wind or The Grand Budapest Hotel. The film takes full advantage of the the extravagant nature of Drag. The costumes are just so creative. In the big dance number towards the end of the film, the three leads dress as Emus, Frill-Neck Lizards, even the Sydney Opera House! But that's not all, one of the most iconic outfits in the film is a dress made entirely out of flip-flops! It's no wonder Priscilla brought home the Oscar for best costumes.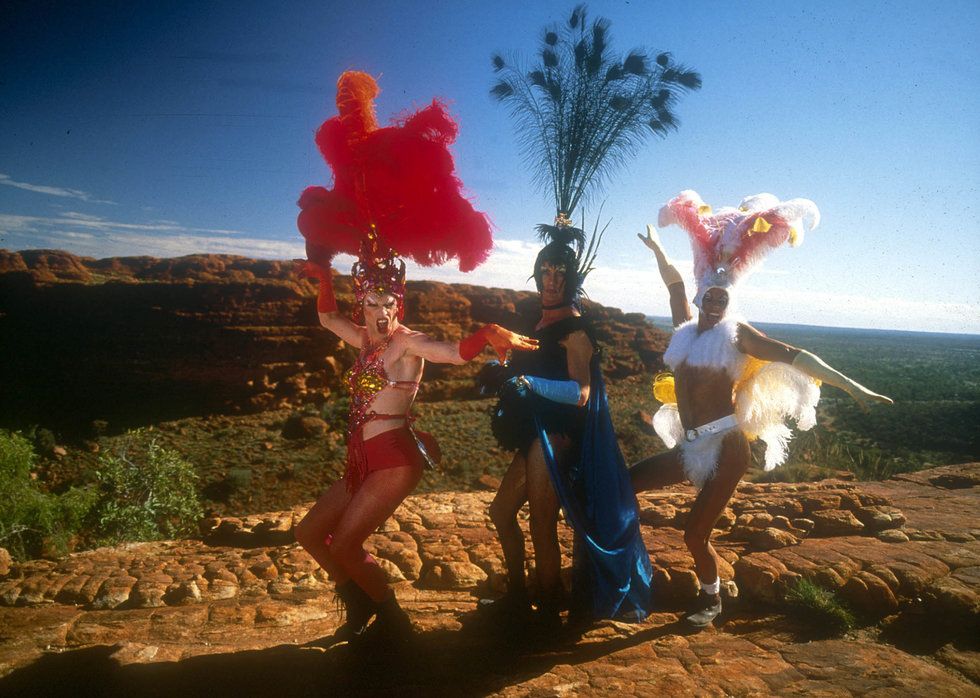 The Adventures of Priscilla, Queen of the Desert is a treasure. It delivers in both the storytelling and technical aspects of filmmaking. The film is a lot of fun while still being complex and smart. I could keep singing Priscilla's praises for pages, I didn't even get to mention how great the soundtrack is. I guess you're just gonna have to see this Australian gem of the Outback for yourself.