Nearly three years after the release of his haunting album Hand. Cannot. Erase. , English musician Steven Wilson (formerly the lead of progressive rock band Porcupine Tree) plans to release To the Bone , a vast departure from much of Wilson's prior work, evoking both outrage and praise from the progressive rock community; unlike most of the visionary's musical history, the new album is to be heavily pop-inspired, strongly influenced by musical groups such as Tears for Fears and Genesis:
"My fifth record is in many ways inspired by the hugely ambitious progressive pop records that I loved in my youth (think Peter Gabriel's So, Kate Bush's Hounds of Love, Talk Talk's Colour of Spring and Tears for Fears' Seeds of Love).

"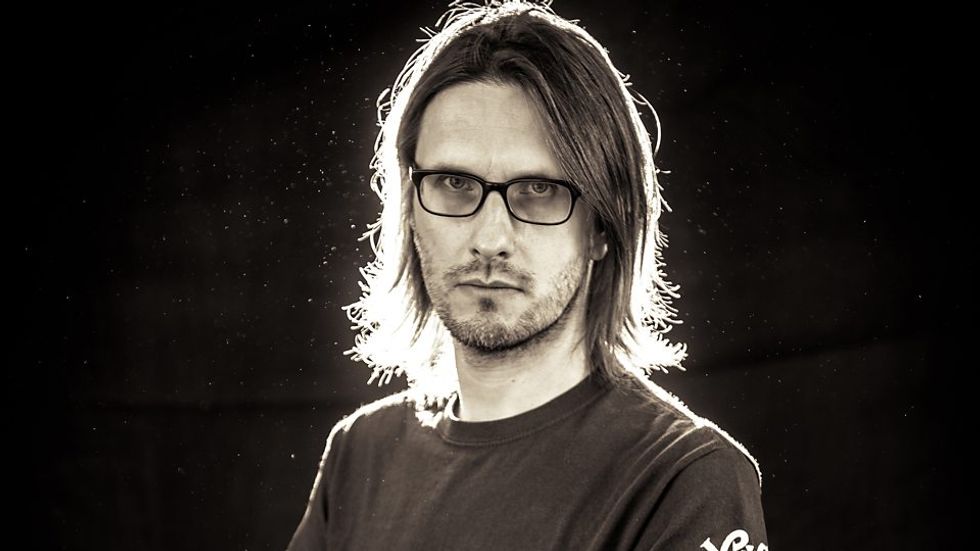 Though this is seen as a great change in Wilson's genre (which he lists as "constantly evolving"), this isn't the first time that the musician has experimented with a pop sound; Hand. Cannot. Erase 's title track and Perfect Life are both heavily pop-influenced, and Blackfield (a musical collaboration between Steven Wilson and Israeli musician Aviv Geffen) is considered by some to be entirely pop. Despite this, Wilson has been the subject of much backfire, particularly on the assumption that he is reaching for a mainstream status. However, other fans actively embrace Wilson's new sound, citing that change has always been a defining feature of his work.

Despite mixed reviews from fans, critics who have recieved early access to the album unanimously agree: To The Bone is a work of genius; Planet Rock has given the album a 5/5 rating, Metal Wani gives the album a 9/10 overall rating, and The Prog Report cites that "'To The Bone' is another masterwork by one of the greatest artists of our time and every bit as inventive and exciting as anything he has ever done. "
Though Steven Wilson is typically one to strive for a timeless feel, To The Bone debates the concept of truth, particularly in our media-driven society:
Lyrically, the album's eleven tracks veer from the paranoid chaos of the current era in which truth can apparently be a flexible notion, observations of the everyday lives of refugees, terrorists and religious fundamentalists, and a welcome shot of some of the most joyous wide-eyed escapism I've created in my career so far. Something for all the family!



Through the album's very topic we can conclude that To the Bone is an extremely personal statement and musical experiment to Wilson, who seems quite enthused about his project; tackling political and social issues can often times be detrimental to an artist's career, but Wilson is willing to take that risk to convey a message about the debatability of truth itself. While many prog fans see this as Wilson's "selling out" to the modern sound, I present an argument against that notion. Though To the Bone contains a slightly more mainstream sound in terms of genre, it's obvious through critical reviews that it contains harsh political and social commentary, as well as philosophical themes. Had Wilson been striving to obtain a fully "marketable" sound, wouldn't he have chosen a more digestable theme? Still utilizing his naturally-poetic lyrics and dark undertones, even the most upbeat of Wilson's songs wouldn't fit the tone of a nightclub or top-40 radio station; it's obvious that this album contains passion, and even a strong desire to pay tribute to Electrc Light Orchestra and ABBA, two of Wilson's favorite musical groups.
In reality, To the Bone represents the very soul of the prog genre; it represents the evolution and experimentation of a musician. Through Steven Wilson's desire to find the right "sound" for his newest album, he has shown a willingness to try out a new style, risking the loss of critical approval, and (debatably worse) long-time fans. Rather than sticking to the working formula, Wilson has undertaken a huge risk that has shaken the very genre of prog. Prog is not a genre that was meant to grow stagnant; to be progressive, it must progress , and Wilson has demonstrated this fundamental trait.
Steven Wilson's To The Bone is set to be released on August 18th, and can be preordered here.