As a cheer coach for a little league team in my town, I have taught many lessons to many little girls. Whether those lessons entailed how to properly put their hair up in high ponytails or how to deal with the eighth grade mean girls, they have definitely learned from me.
But, none of the lessons I've taught will ever amount to the lesson that Steven Sudell has taught the entire town of Greenwich.
Steven Sudell is a 14-year-old boy who has terminal cancer. But the words "terminal cancer" are not stopping him from enjoying his days here with us. With the nickname "The Tank," he is showing us how strong he really is by keeping a smile on his face through all the pain he endures. He keeps the laughs rolling through his many photos in which he flips off cancer — showing us all that, yes, he has cancer, but it will not keep his spirits down.
Steven has not only taught me that you never know what the next day will bring, but he has taught me that you have to roll with the punches. Steven's battle with cancer has not been a pretty one in the slightest. But whenever I heard any reports about how he was doing, they were always accompanied by, "Steven is pushing through and fighting his hardest."
At 13 years old, I do not think I could have had such a positive outlook on such a shitty situation.
Although I may not have personally coached Steven, I am such a proud member of the Maverick organization. I know that we all will drop what we are doing at any moment to make sure it is all about the kids. Through Steven's battle with cancer, I learned that it is not always about me or what I am doing.
Life is about enjoying the time that you have with your family on Earth — because you never know when it will be taken away from you.
Steven's mother posts on Facebook periodically, updating her friends about how he is doing. I always look forward to seeing his smiling face and reading the story that goes along with the post.
So Steven, although you may never see this, I want you to know how much you have touched my heart. You've taught me so many lessons. You taught me how to live life to the fullest. You taught me that, no matter what, you have to smile through the pain. You taught me that you can't sweat the small things because there are bigger problems in this world.
You taught me that cancer sucks, but it's how you learn from it that matters. You taught me that you can do anything if you put your mind to it.
Your perseverance through your battle has taught me that, no matter how shitty the situation is, there is always brightness in the darkness.
The town of Greenwich will always remember Steven Sudell as the one who emphasized kindness through the painted rocks, but I will always remember him as #18, "The Tank."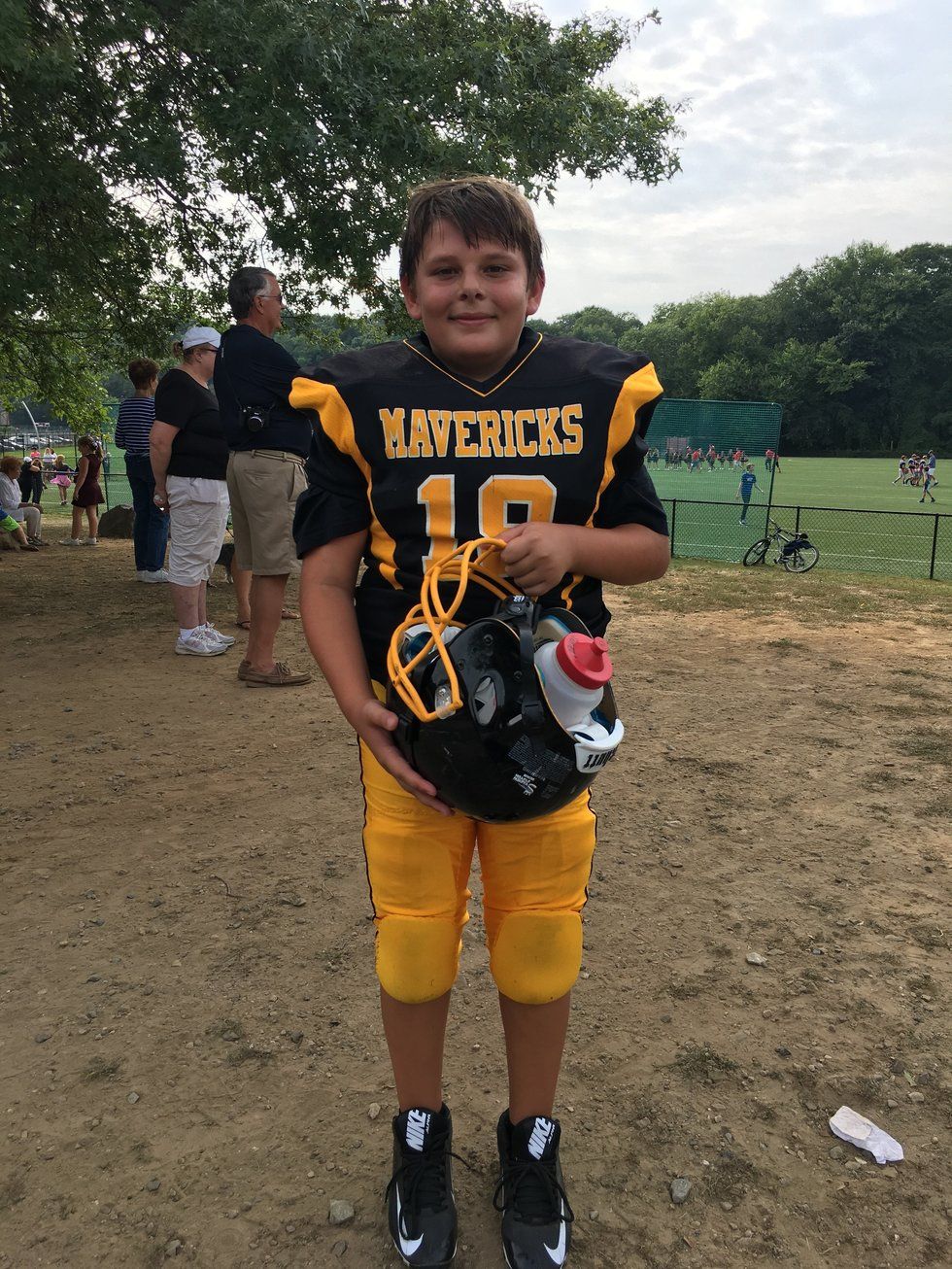 Amy Sudell