Beautiful spring weather has arrived; however, unfortunately so has a deadly pandemic. I don't think I am alone when I say that these past few weeks have gotten crazier and crazier. The Coronavirus has left the world panicked and confused. The only thing we can do right now unfortunately is stay put and stay healthy, too. Turning on your phone only sucks you deeper down into the madness, as some flood the stores to stock up while others continue to go out to restaurants and social events with large groups of people.
The best advice everyone is giving is to wash your hands and keep practicing social distance.
While that is, of course, very important advice, I do think that we can do more for each other. When it seems like everything is falling apart, we can keep it together. Whether you are a college student who was severely disappointed to leave school and friends early or an adult trying to work from home, you can make the best of this confusing time.
When was the last time your entire family was all together in the house? I don't know about you, but my family and I are typically running in totally different directions all the time. As much as you might say they drive you crazy, you know that family time really is the best. You may be older now, but that shouldn't stop you from pulling out some board games or logging into Netflix for a much-needed family night.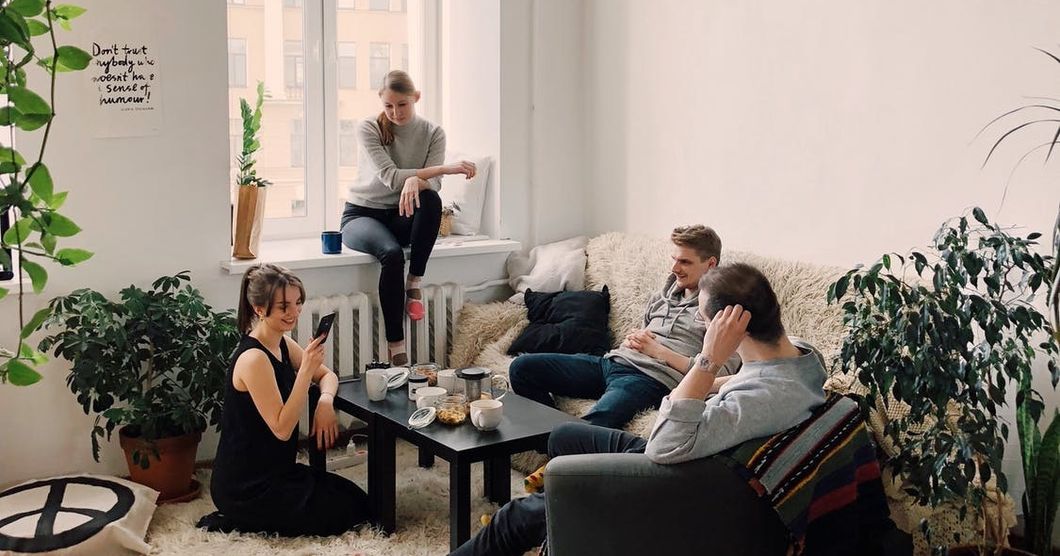 Photo by Daria Shevtsova from
Remember how you always say you don't have time for that unfinished project sitting in the basement or that book that has been getting dusty on the nightstand? Well, now you do have time! Hobbies are actually incredibly important to our health and growth as a person. Check out this New York Times article to find your own hobby! Cook dinner for the family, start a blog, learn a musical instrument. The sky is the limit.
Unfortunately life in quarantine is not all fun and games. Working from home is very disorienting. As a college student, I have had to adjust not only to online classes, but also to getting work done in the comfort of my own home. This is not as glamorous as it sounds. Working from home can mean getting easily distracted and much procrastination. The routine schedule you had at work or school is now gone. How are you ever going to get work done?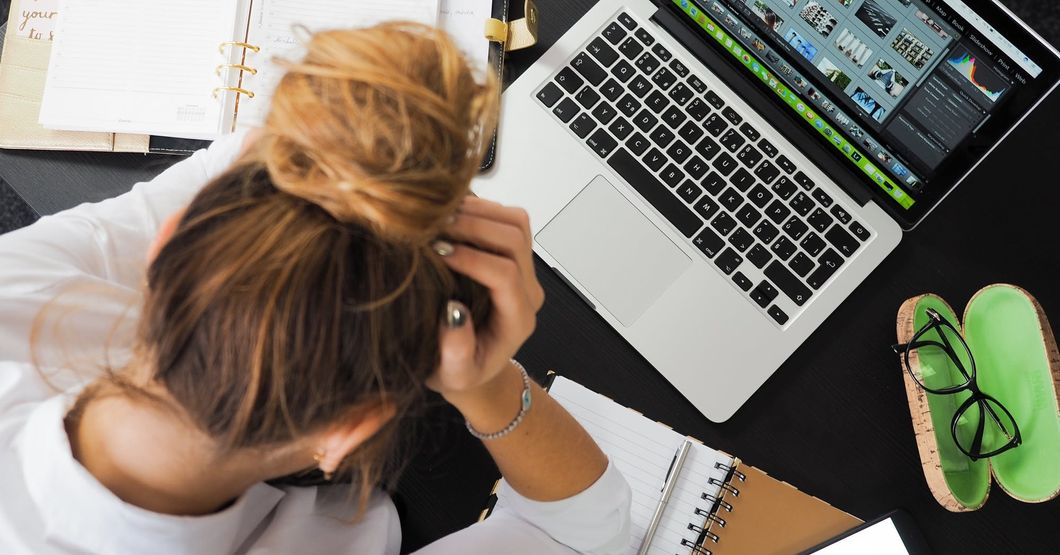 Photo by energepic.com from
I recommend creating your own schedule for yourself. You do not need to plan your day down to the last minute, rather you should give yourself a flexible guide of what you want to accomplish each day and how much time you would like to dedicate to each task. In addition, I like to put my phone and other distractions away when I am trying to get work done. You would be surprised how fast you can make your free time disappear simply from getting in the trance of scrolling through social media.
Finally, depending on the restrictions of your state or neighborhood, getting outside, if you can, has the ability to completely change your mood for the better. Even just sitting out in your backyard will keep you from going insane with cabin fever. Staying within four walls all day can be mentally and emotionally draining. Sometimes we just need the fresh air. Make your body even happier by getting in some exercise outside, too!
Someone wise once told me that only boring people get bored. Do not let being in quarantine drive you to boredom. There are so many interesting things right at your fingertips. Stay creative and stay positive.