Starbucks' latest release, the Unicorn Frappuccino, has been extremely popular, to the point where all branches on Long Island are sold out. Instagram has been plagued with pictures of this magical drink, but it hasn't stayed at that. Beauty trends have been inspired by the drink. Yet as majestic as the drink looks, the taste has left people torn.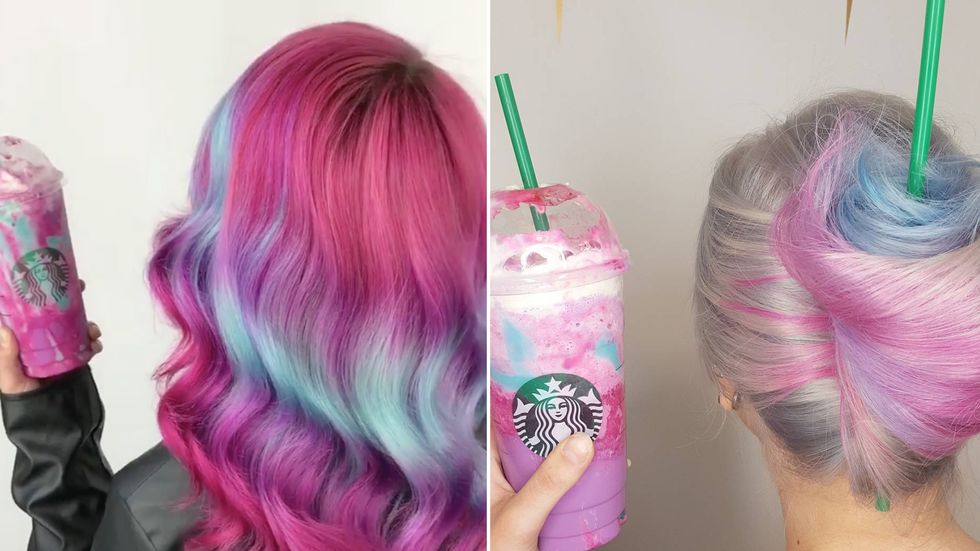 Baristas say it tastes like an orange creamsicle, the Washington Post claims it tastes like "sour birthday cake and shame" and "sour birthday cake mixed with creamsicle covered in Pixie Stix and a healthy sprinkling of despair," some claim it tastes like vomit. I was unable to taste it myself because it was sold out all across Long Island. Few people find the taste to actually be pleasant, because of how sour the drink is.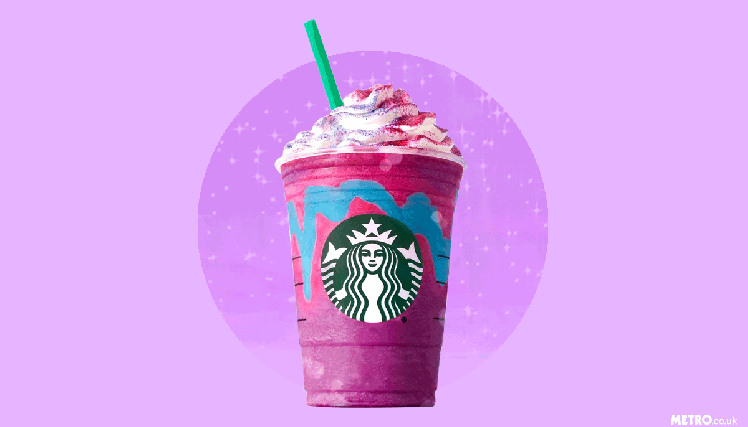 This is surprising considering the main ingredient in it is sugar. In fact, the drink contains one and a half of the recommended daily amount of sugar. Baristas dislike the drink because of how sticky it leaves them. The multi-color drink is made with a creme base frappuccino, mango syrup, "Blue Drizzle" (which is made of white mocha, classic syrup and sour blue unicorn powder), colored with pink unicorn powder, and topped with whipped cream and blue and pink "unicorn dust" (which is really just dyed sugars). The drink is claimed to not only change the flavor from sweet to sour but also change the color from purple to pink - all with the mix of a straw.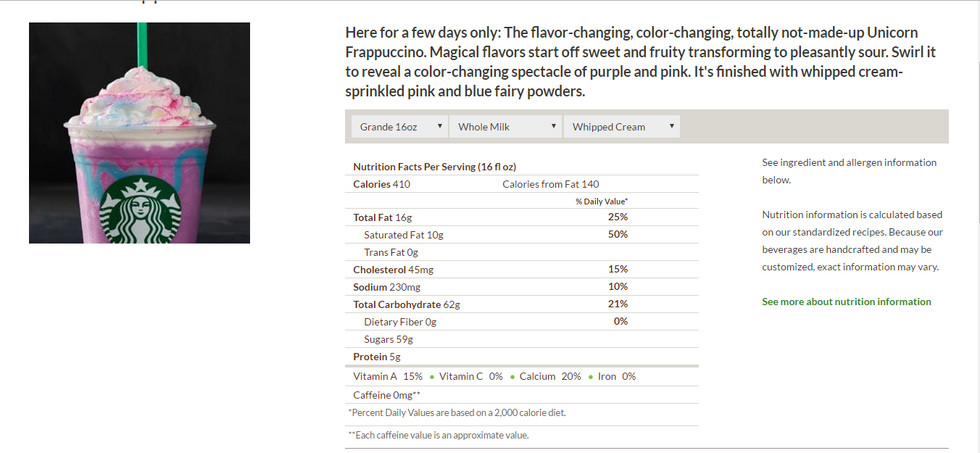 The drink was here only from a limited time, from April 19th to April 23, but if you were unable to get one (like me), there is a recipe for a make-at-home version you can find here. If you'd still like to get one from Starbucks, here is the secret menu listing.