So I take a lot to make me go see a movie at the theaters. Tickets are expensive and the chairs are uncomfortable. So when I saw the trailer for this movie, I knew I couldn't wait for it to come on Redbox. I was excited to go see the movie, A Star Is Born, last weekend because Lady Gaga is an amazing singer and Bradley Cooper is a good actor and come on, he's so damn hot. I went to go see the movie early on Thursday night and I was apparently couple night because so many married and engaged couples were there to see the movie. So I was one of the three single people that were in the theater. I sat there for the two hours of this film and I have to say this.
It was so worth the wait and the hype.
This movie had me in so many emotions. I was laughing, I was crying, we were yelling at the screen at some point at scenes that has us shook. The story is a retelling of the 1937, 1957, and 1979 version of the movie and it is Bradley Cooper's directorial and singing debut as well as Lady Gaga's film debut. The story follows an older rock and roll musician named Jackson and a struggling artist named Ally who cross paths and embark on a tumultuous and passionate relationship while handling the pressures of fame in the music industry. Both have their own struggles they were dealing with and they were able to survive as long as they did by having each other. I won't spoiler the movie for you guys but I will say that Lad Gaga and Bradley Cooper are the standouts in this whole movie.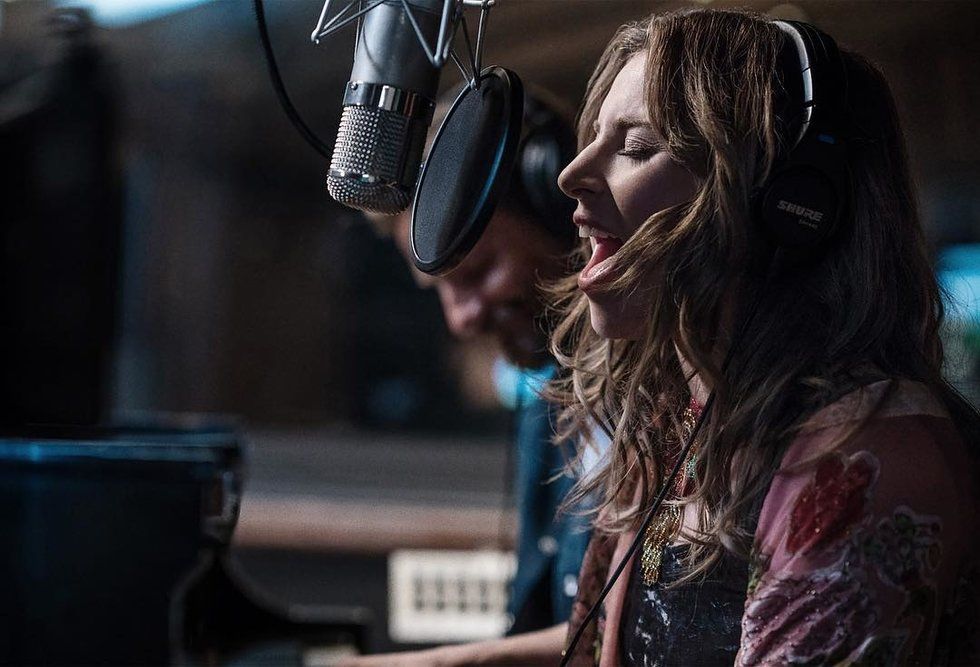 assets.rbl.ms
I have to give both of them props for their performances. Bradley Cooper sang his heart out and embraced this rock star character. Lady Gaga stripped down her usual bold and layered makeup and vocals and went back to her roots. This role made her go back to where she started out in the music world and it reminded me of her album, Johanne when she sang. It was beautiful to see her as Stephanie Germanotta instead of Lady Gaga, that's her real name if you didn't already know.
I would be surprised if this movie didn't get major nominations at the Oscars. This is definitely one of the ten best films of 2018 and a film that you need to go see in the theater.