What do fringe, haute denim, and plastic have in common? They are going to be filling up your favorite stores this season and covering the body of every fashion-forward person you know. Perhaps at the same time. The main word for this upcoming season is joy. As Phoebe Philo explained so beautifully "If there is anything to say at the moment, let it be with love. Let it be joyful." So for those of you on the quest to banish those winter blues by scrolling through page after page of spring fashion, take a look at the spring season's ten hottest trends.
I'm Art, Darling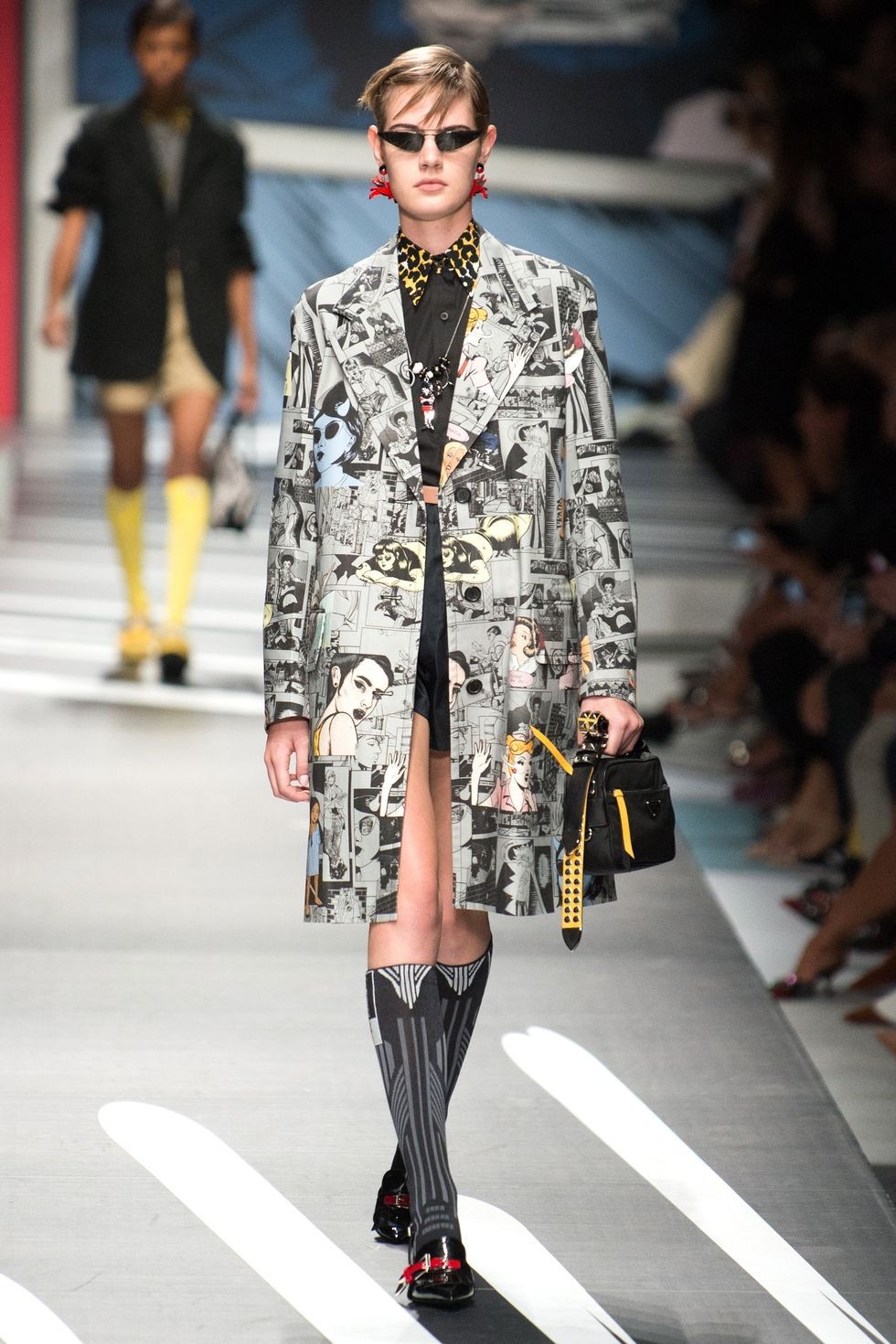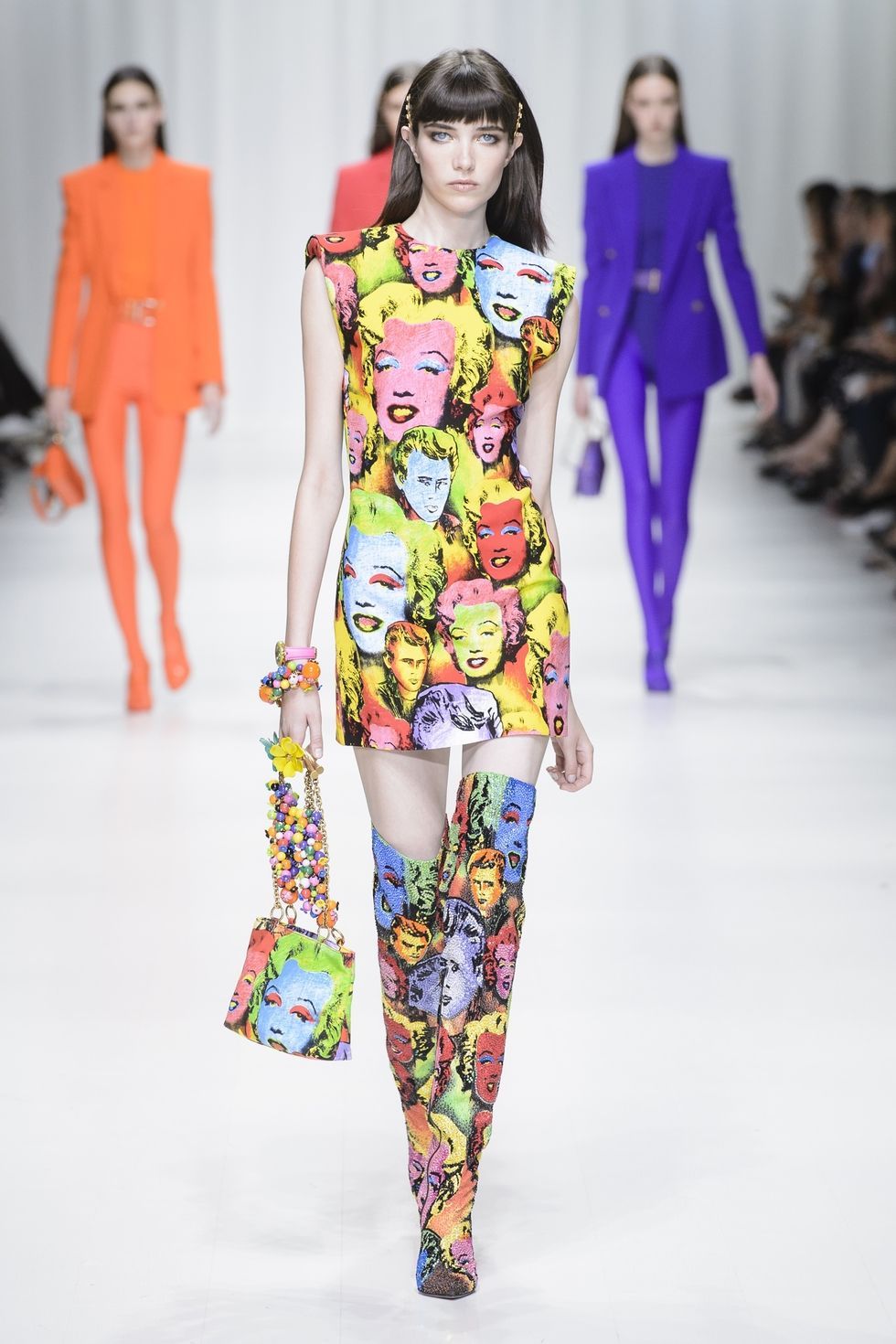 Prada Versace

What better than the masterpieces of the past to complement the masterpiece that you are? Whether you're a fan of comics (hey, Prada) or Warhol (ciao Versace), these bold prints will have you making waves in all the right ways. For a more wearable look, try pairing any of these head-turning pieces with a neutral black base ensemble.
Dashing Denim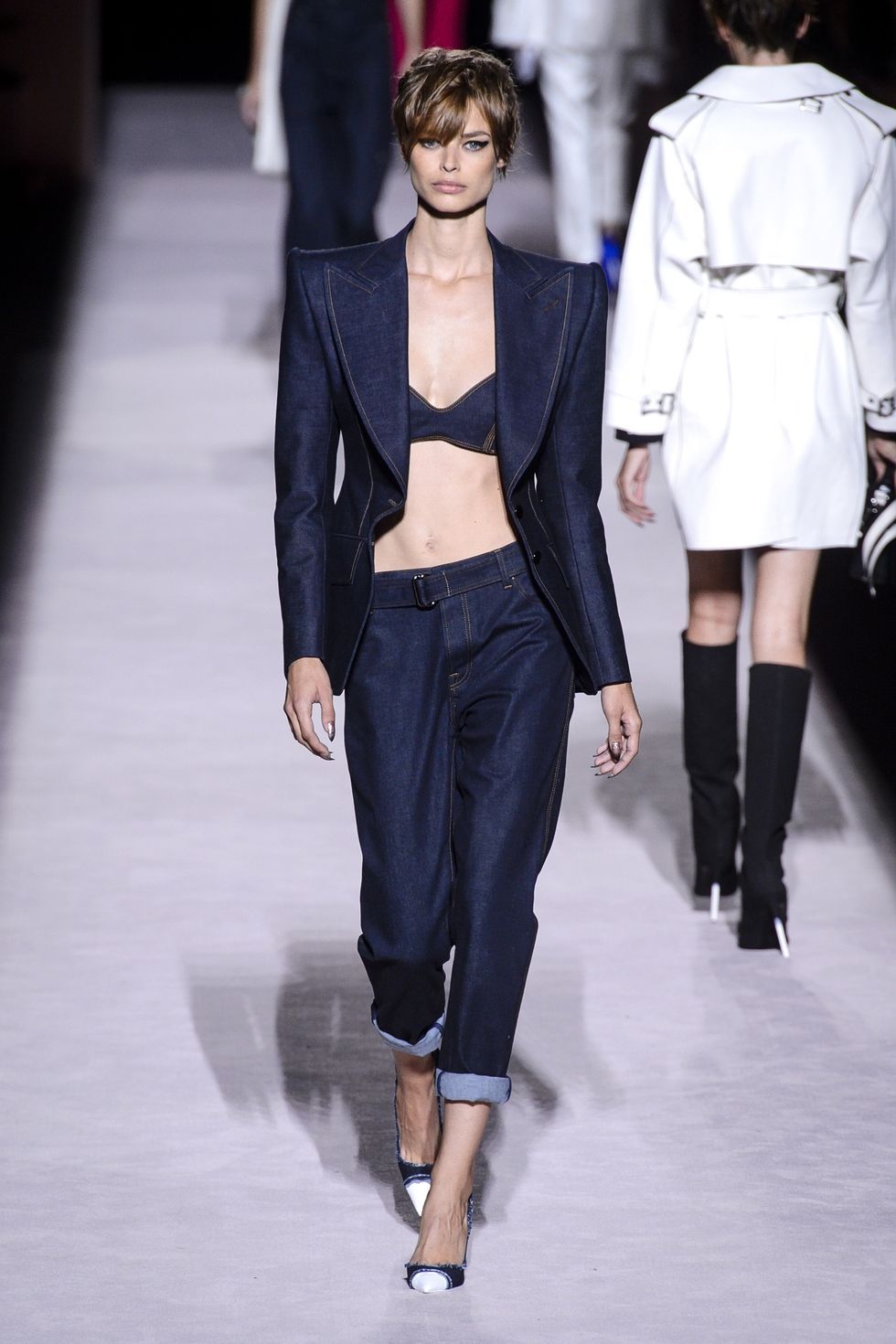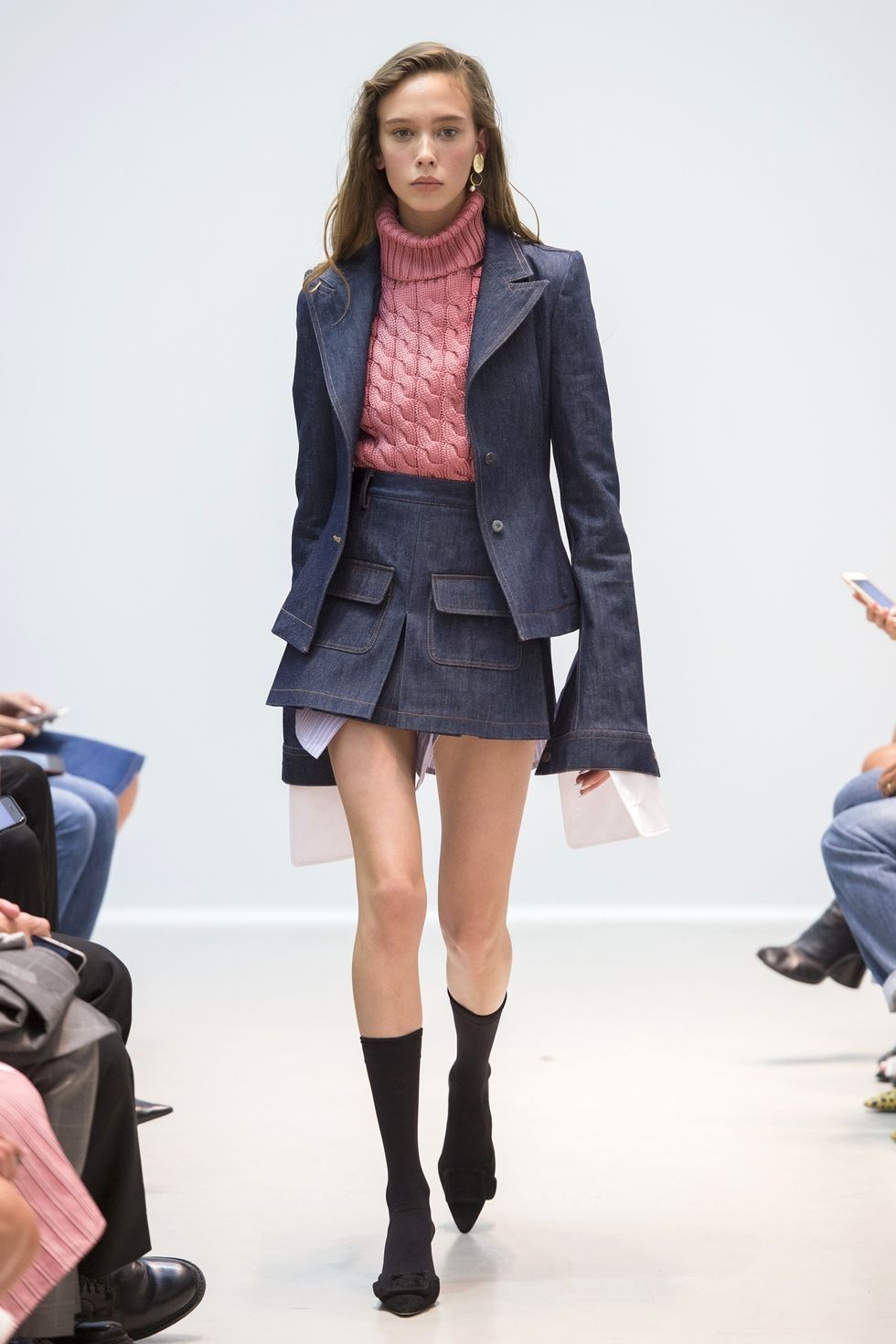 Tom Ford Matthew Adams Dolan

It may be an all-American classic, but denim is being reintroduced as more than just jeans for your closet this spring. Whichever part of your closet you want to switch out with a denim counterpart, there are options available (denim bra, anyone?), but any one of them will be guaranteed to take your outfit to the next level. Experiment with unexpected pieces like a blazer or shoes to really catch someone's eye.
My Fringe is Flying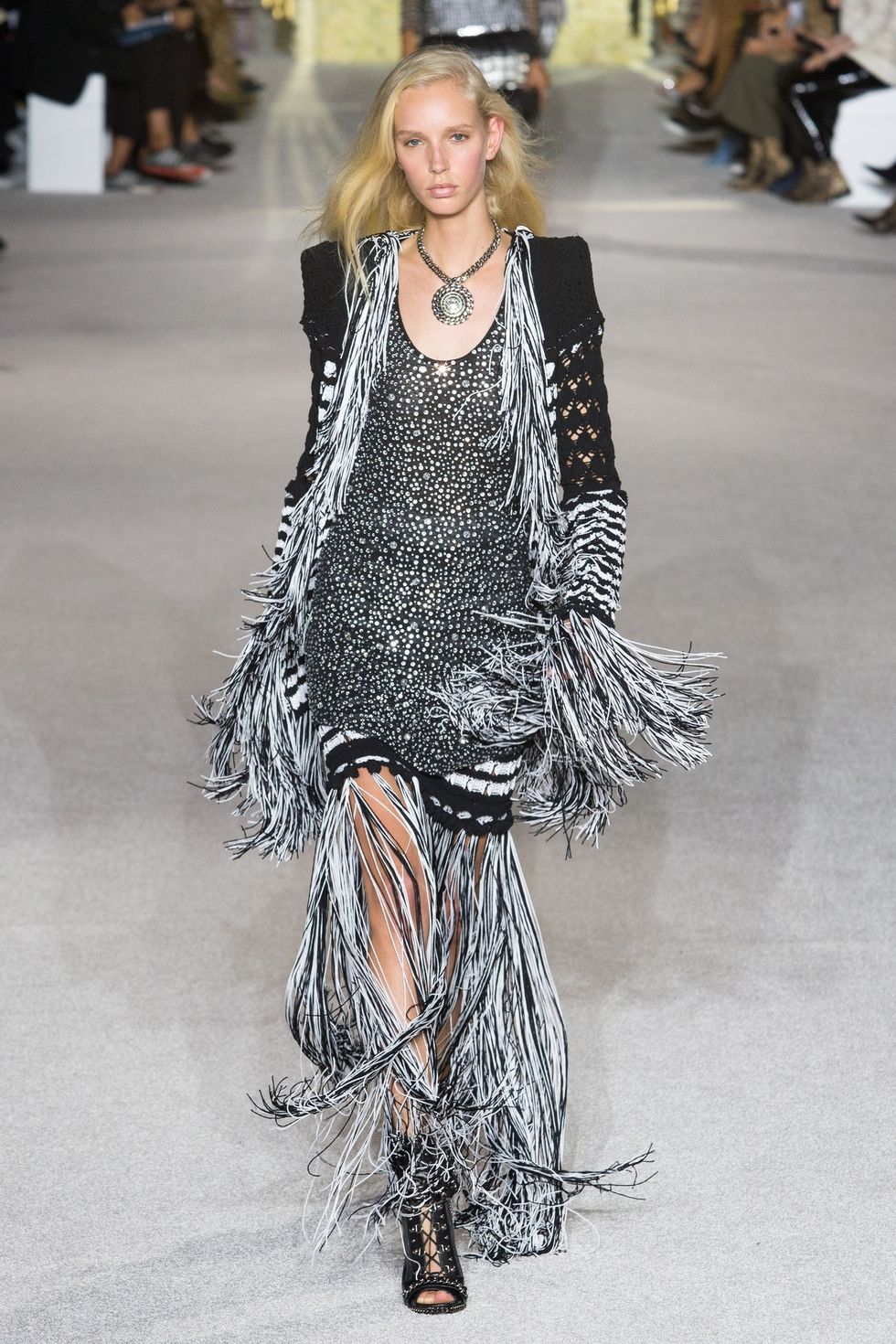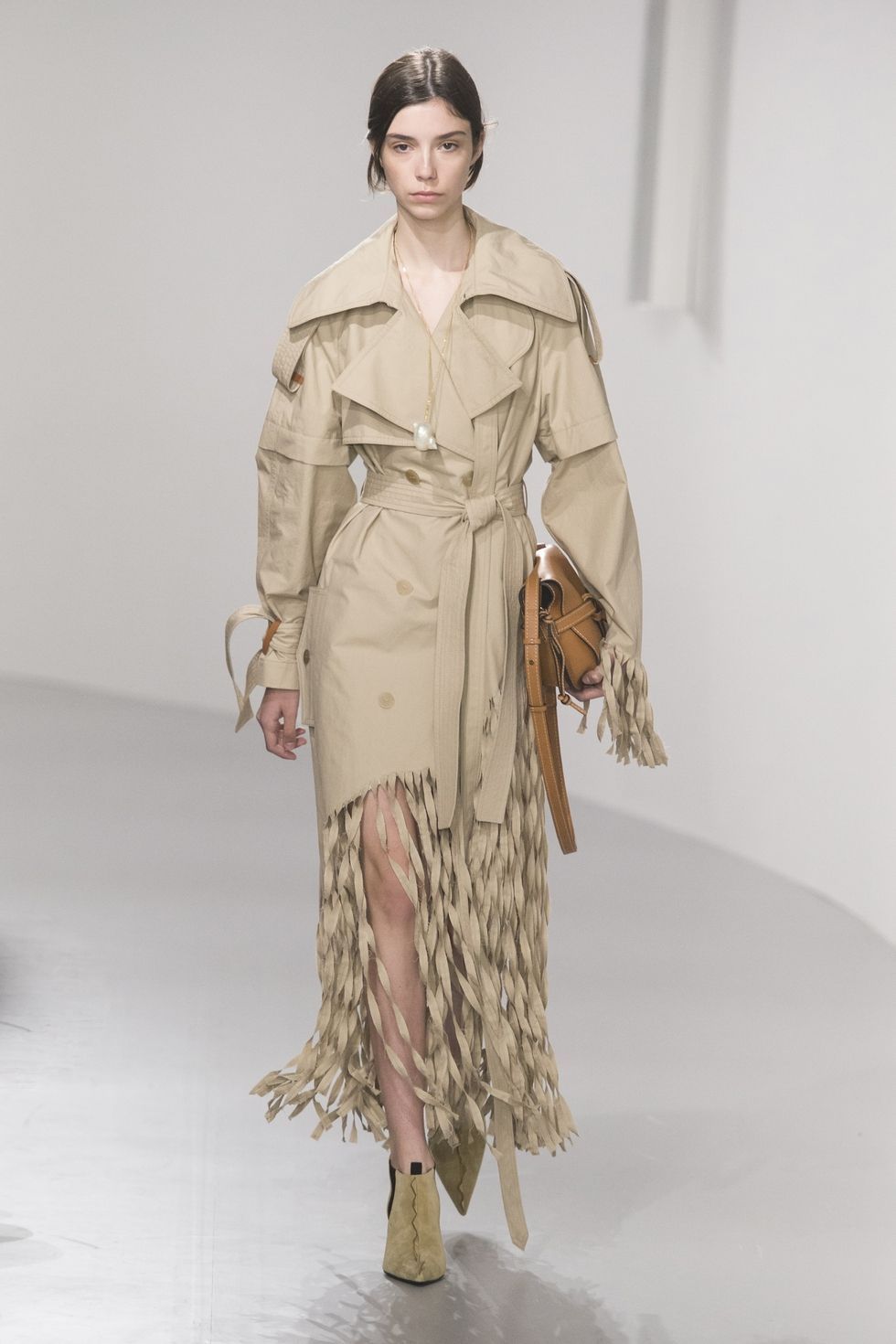 Balmain Loewe

Bringing a celebratory aspect to the runways this season was fringe flowing in every direction from dresses, trench-coats, and jackets. While we've been moving into this trend for a while, this next installation of fringe has been taken to a more flamboyant and playful level than ever before. Now you've got the fringe- get ready to shake it all night long.
Lavender Lining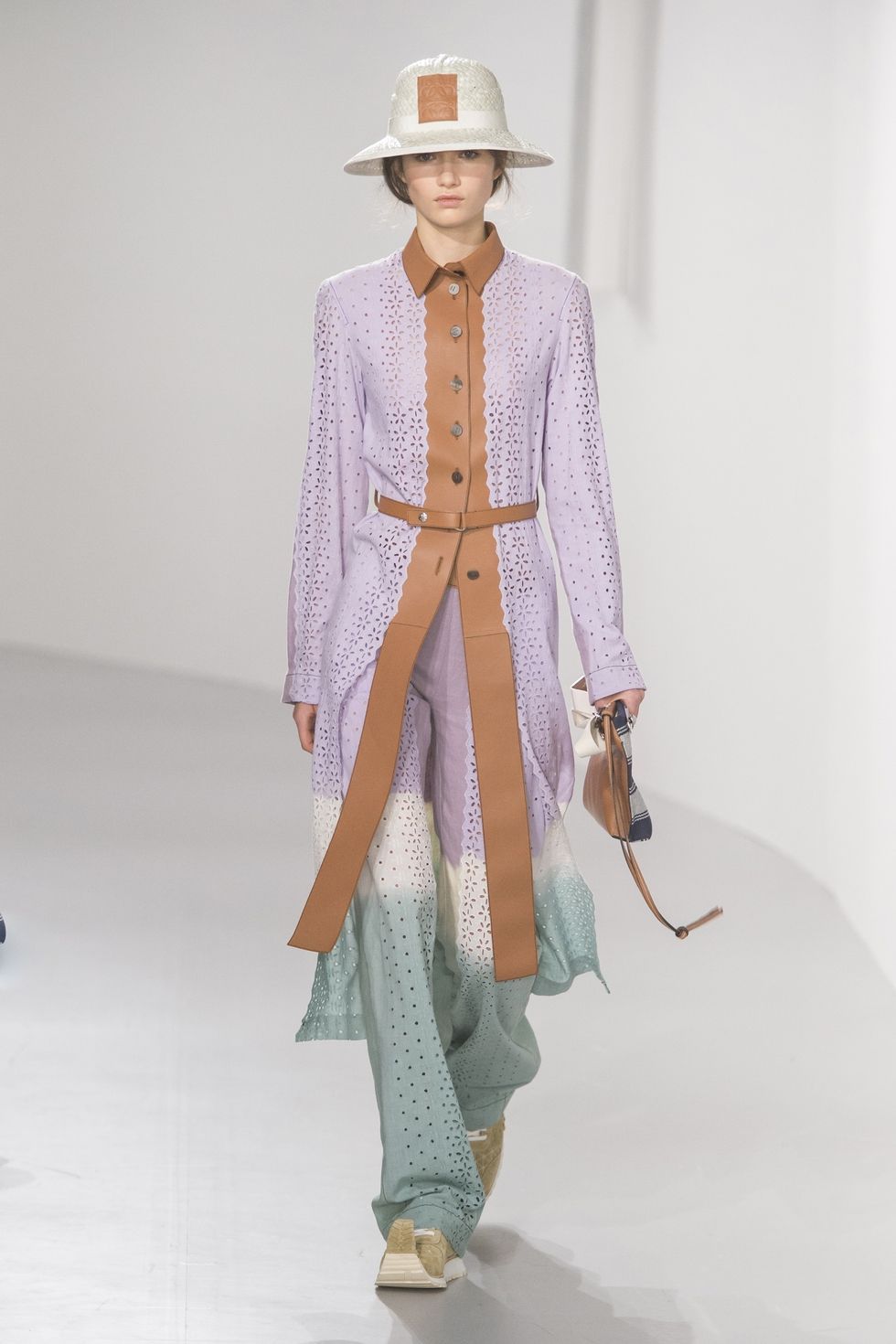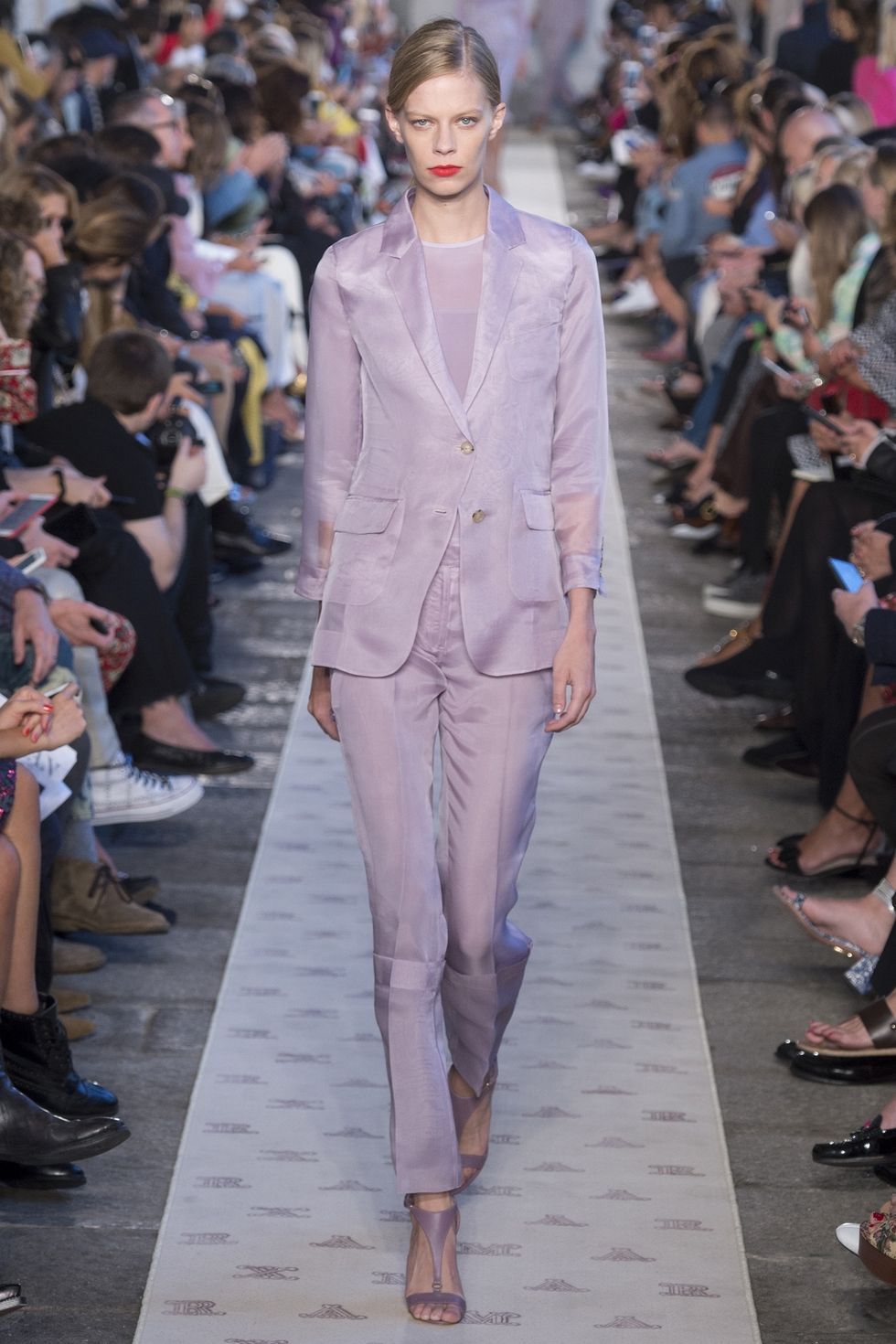 Loewe Max Mara

Contrasting the other bold trends walking the runway, shades of lavender appeared in almost every show. This romantic color is coming forward to challenge millennial pink as the It shade for your closet. Pair it with any of the of trends on this list for a twist on your conventional neutral.
On Wednesdays, We Wear Plastic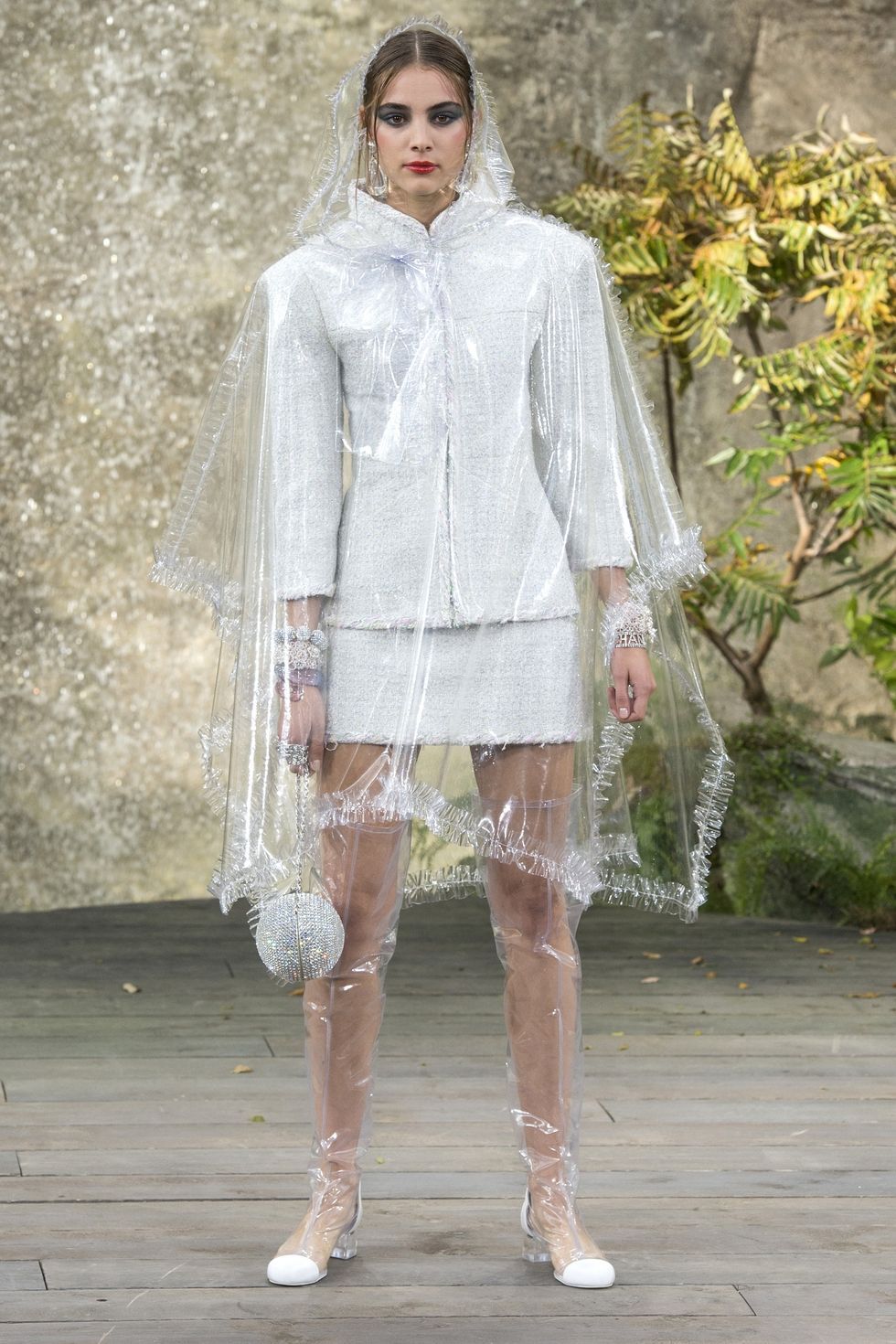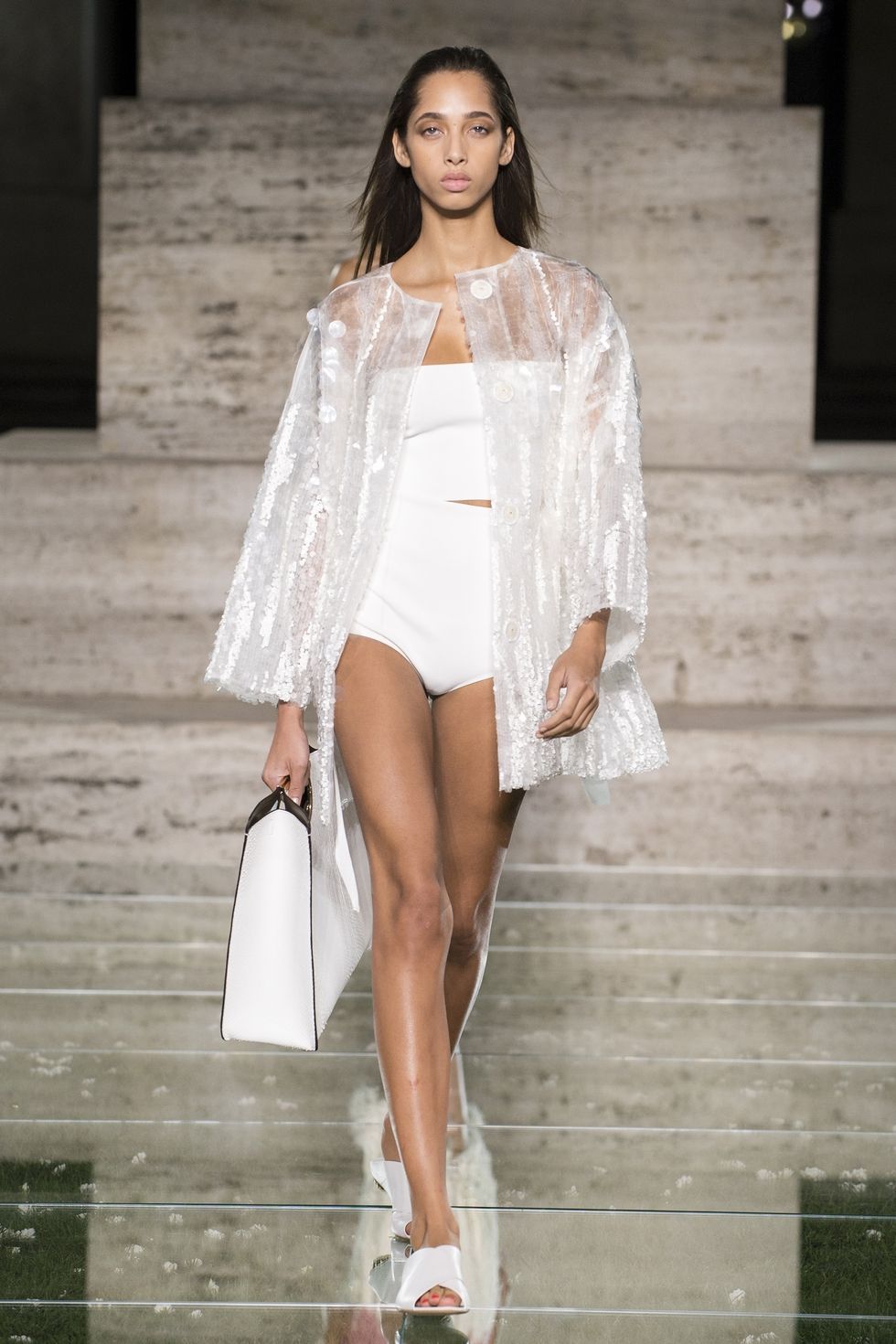 Chanel Ferragamo

Take the name for Regina George and her minions literally and be ready to make some noise this spring. Be prepared come rain or shine this spring and look fabulous while doing it. While there are some questions attached to this trend (what do I wear under it, and how?), anyone who has the means to rock a plastic Chanel poncho I won't question.
In the Trenches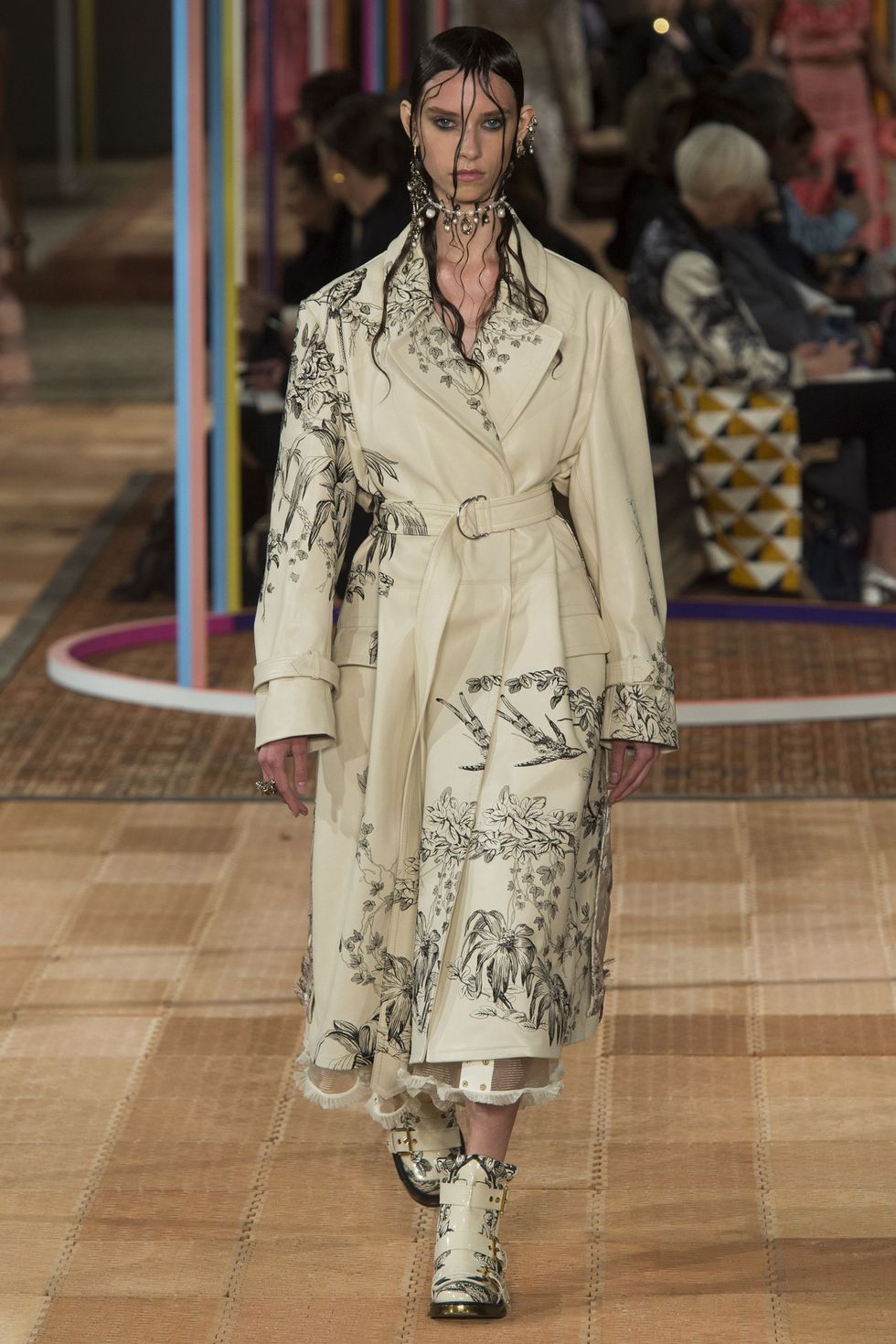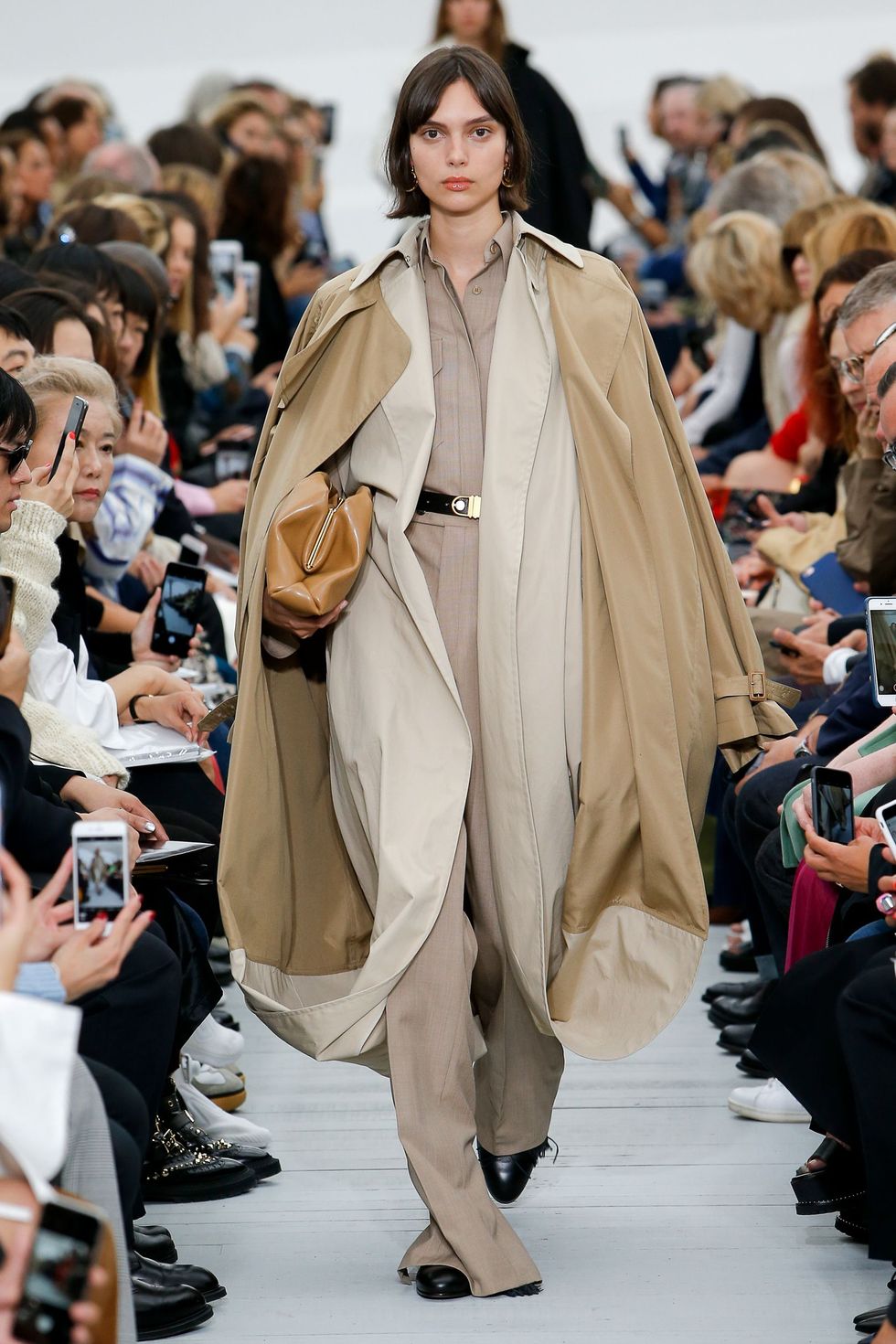 Alexander McQueen Celine

Be ready to take on the world whichever remake of the staple wardrobe piece catches your fancy. So many designers created versions of this clothing item that you will be sure to find one which reflects your personal style perfectly. In a day-to-day situation, try pairing your trench with a classic white button down and jeans to highlight the unique details this season's trenches are offering.
Sheer Bliss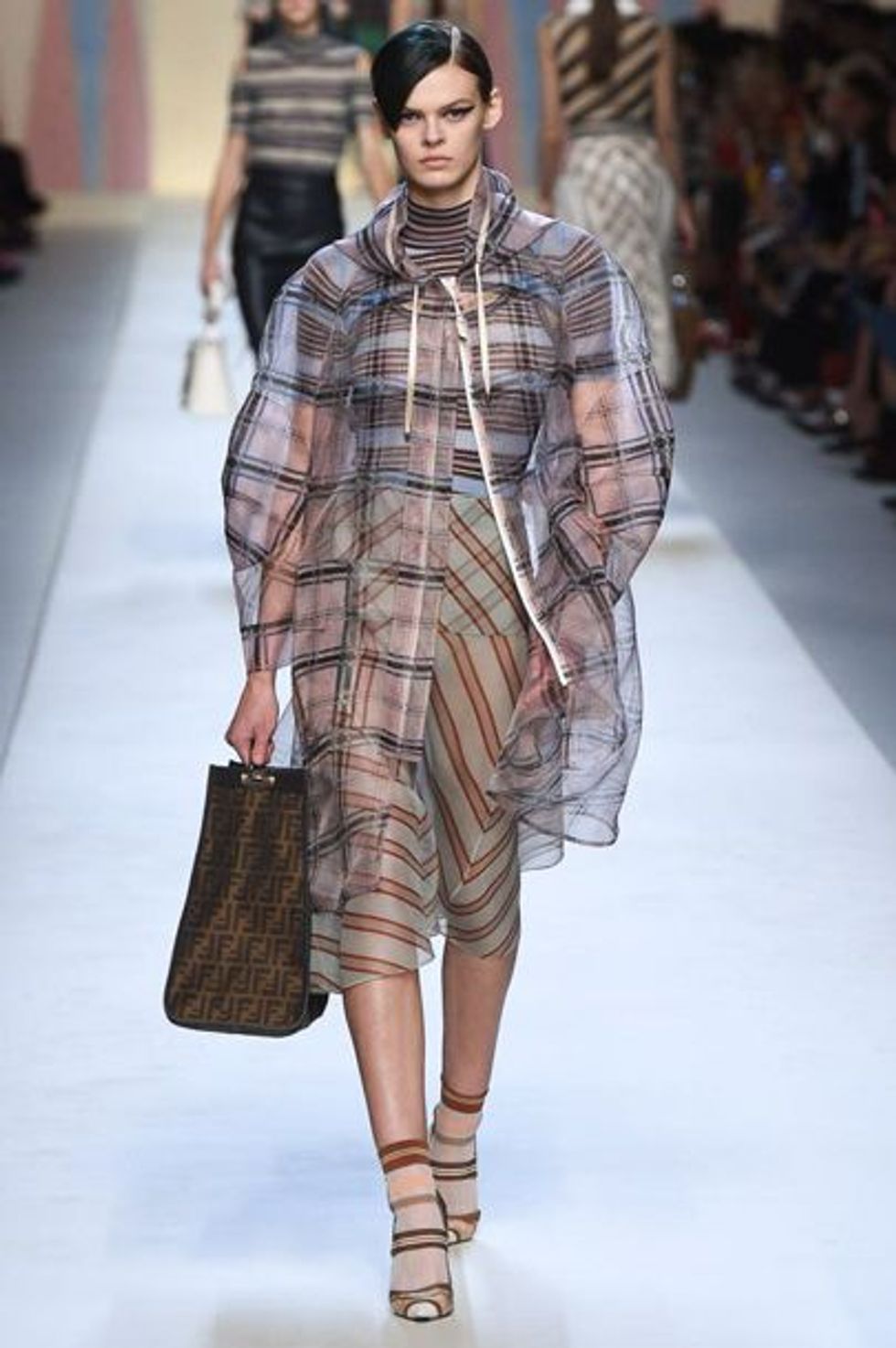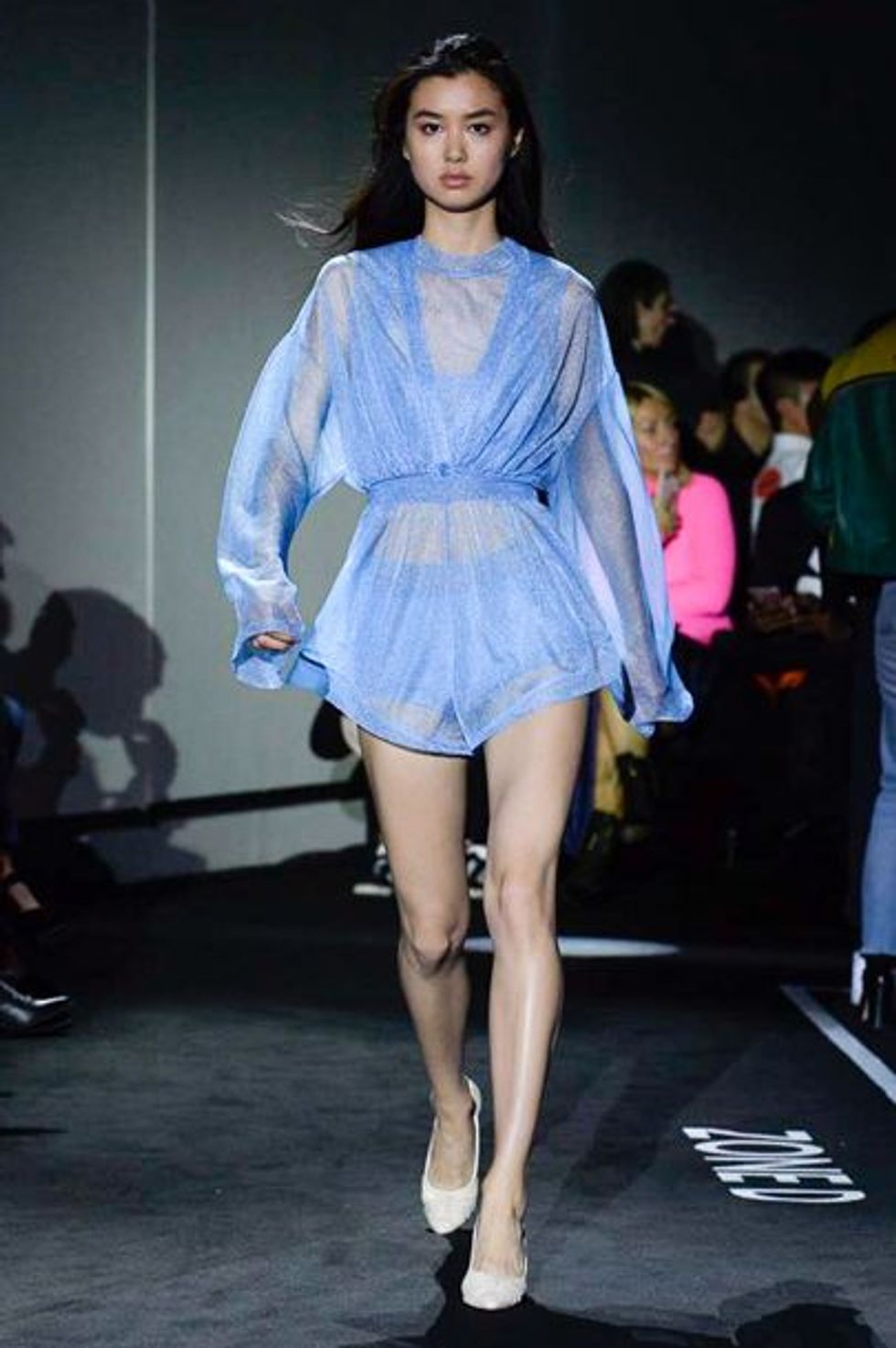 Fendi Paco Rabanne

Body positivity movements have been picking up steam over the last few years, and spring runways are reflecting this in their clothing. With so many fashion houses tempting us to follow the barely-there looks, we may have to embrace looking at a little more than leg. Give a nod to your lingerie and let your favorite bra shine, or let your back do the talking. Whatever you want to show, it's up to you.
The Final Straw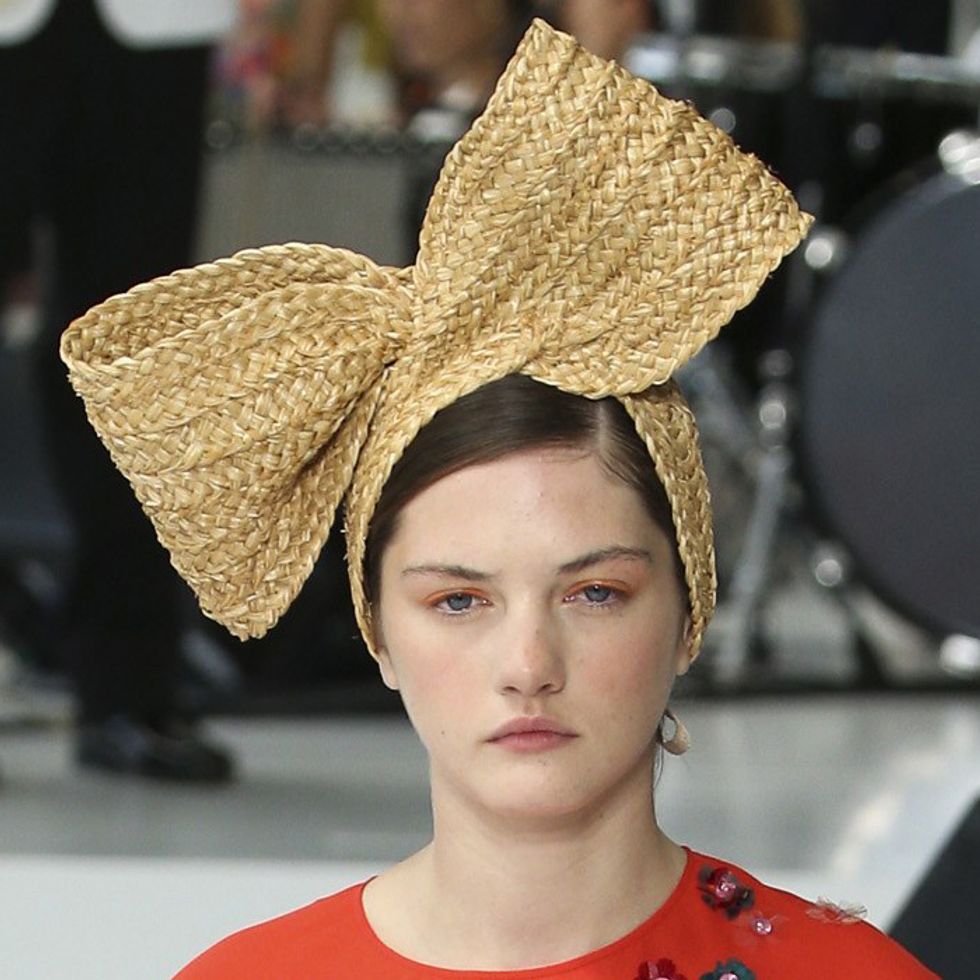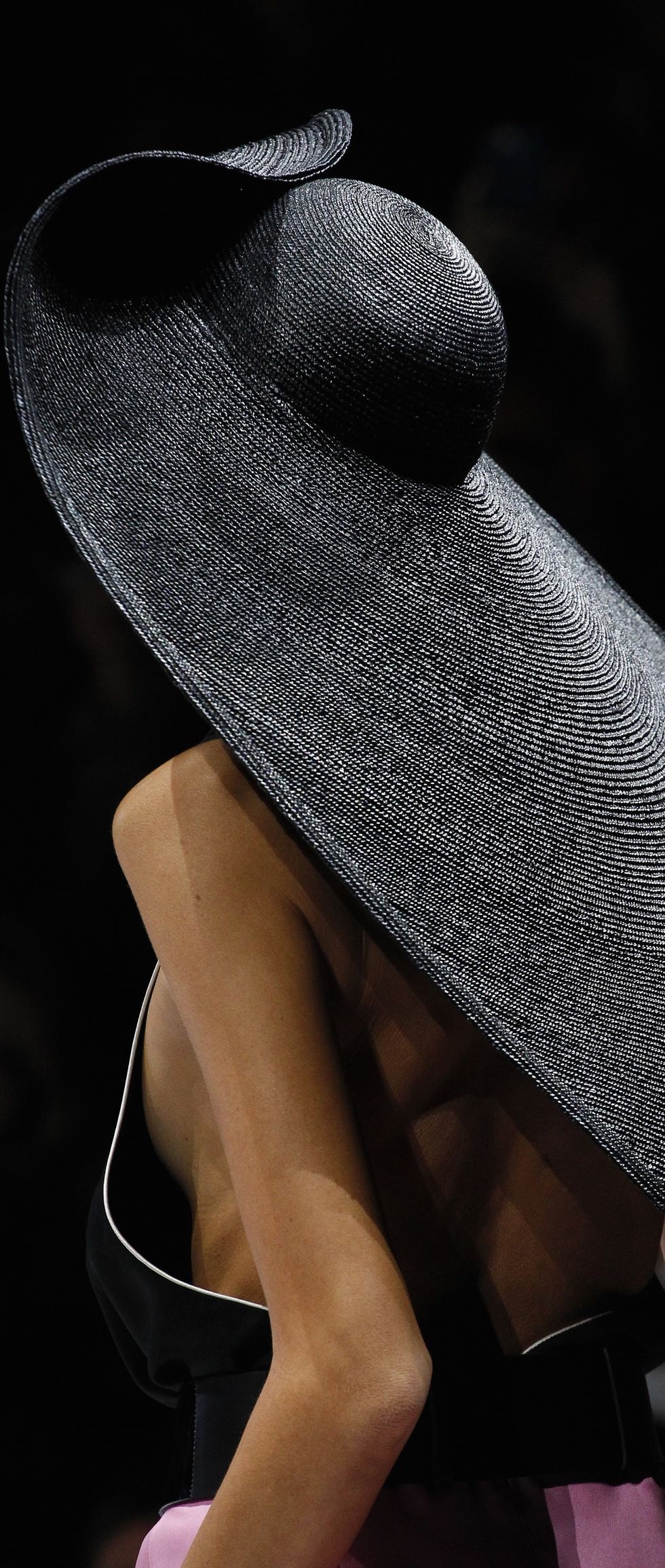 Delpozo Armani

Stretching down to your hips at Armani and swirling into an elegant bow at Delpozo, the straw hat is taking over as the statement headpiece this season. Protect your complexion this spring while taking your ensemble to the next level. Let's just say that the straw bags that graced the runway a few seasons ago will finally have a match made in heaven.
It Slip-ped My Mind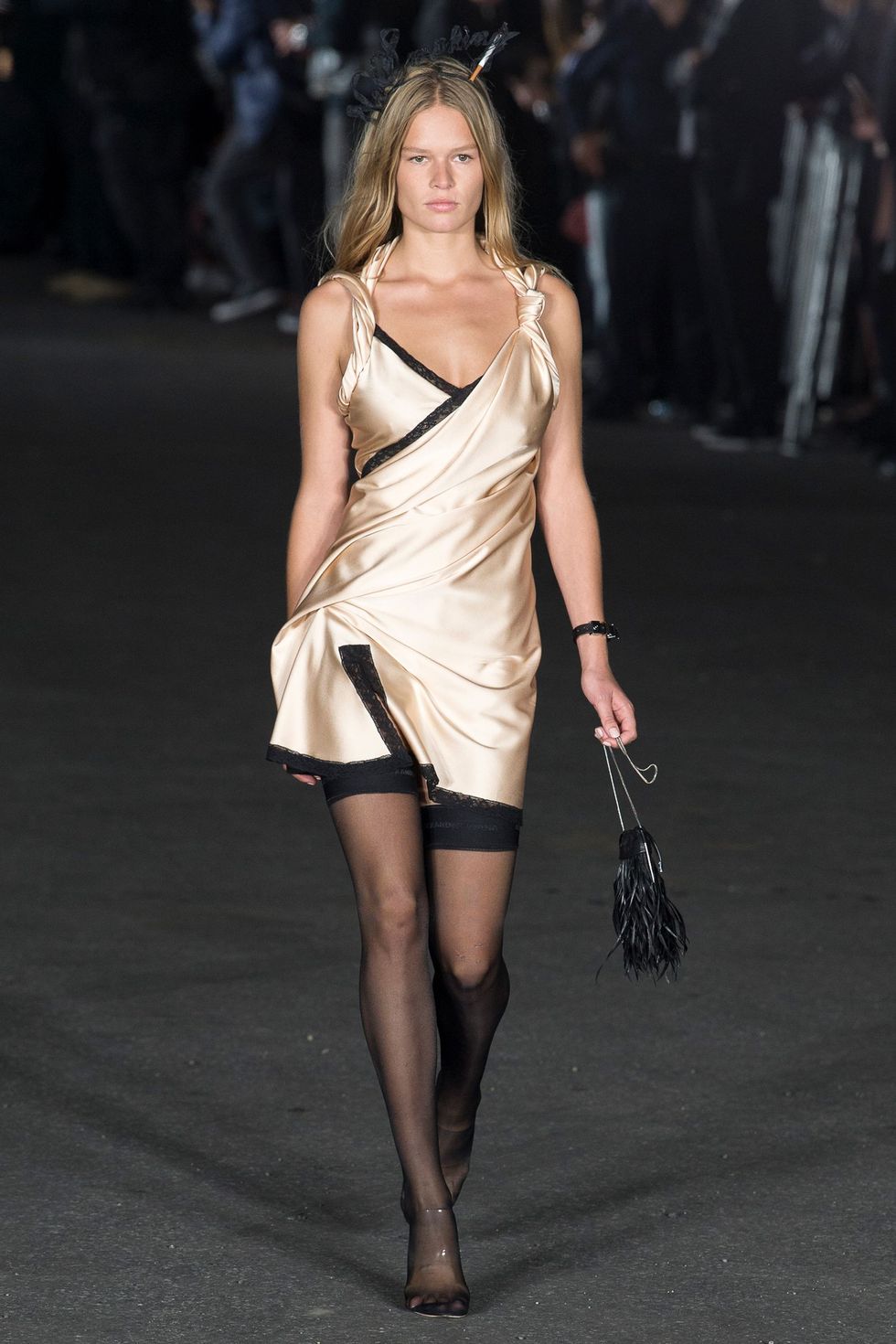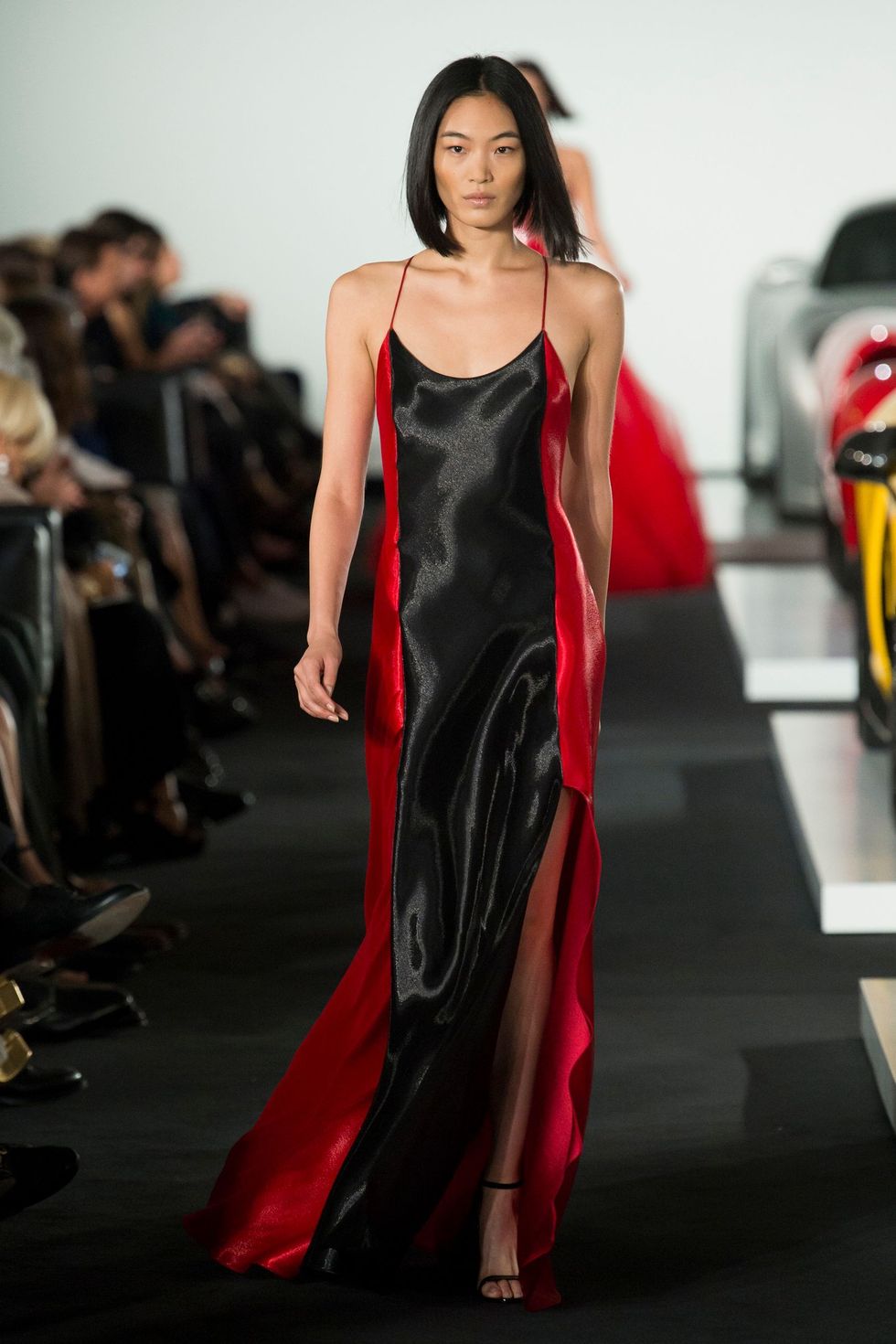 Alexander Wang Ralph Lauren

They aren't just for the bedroom anymore- this season silky slips are having their moment in the sun with designers from Alexander Wang to Ralph Lauren making them the main focus of an ensemble. Whether you want to take them to the next level with gorgeous chandelier earrings, or dress them down with a pair of flats, you will look a little less I-Need-You-Now and a little more Show-Me-What-You've-Got.
Pencil, Not Pen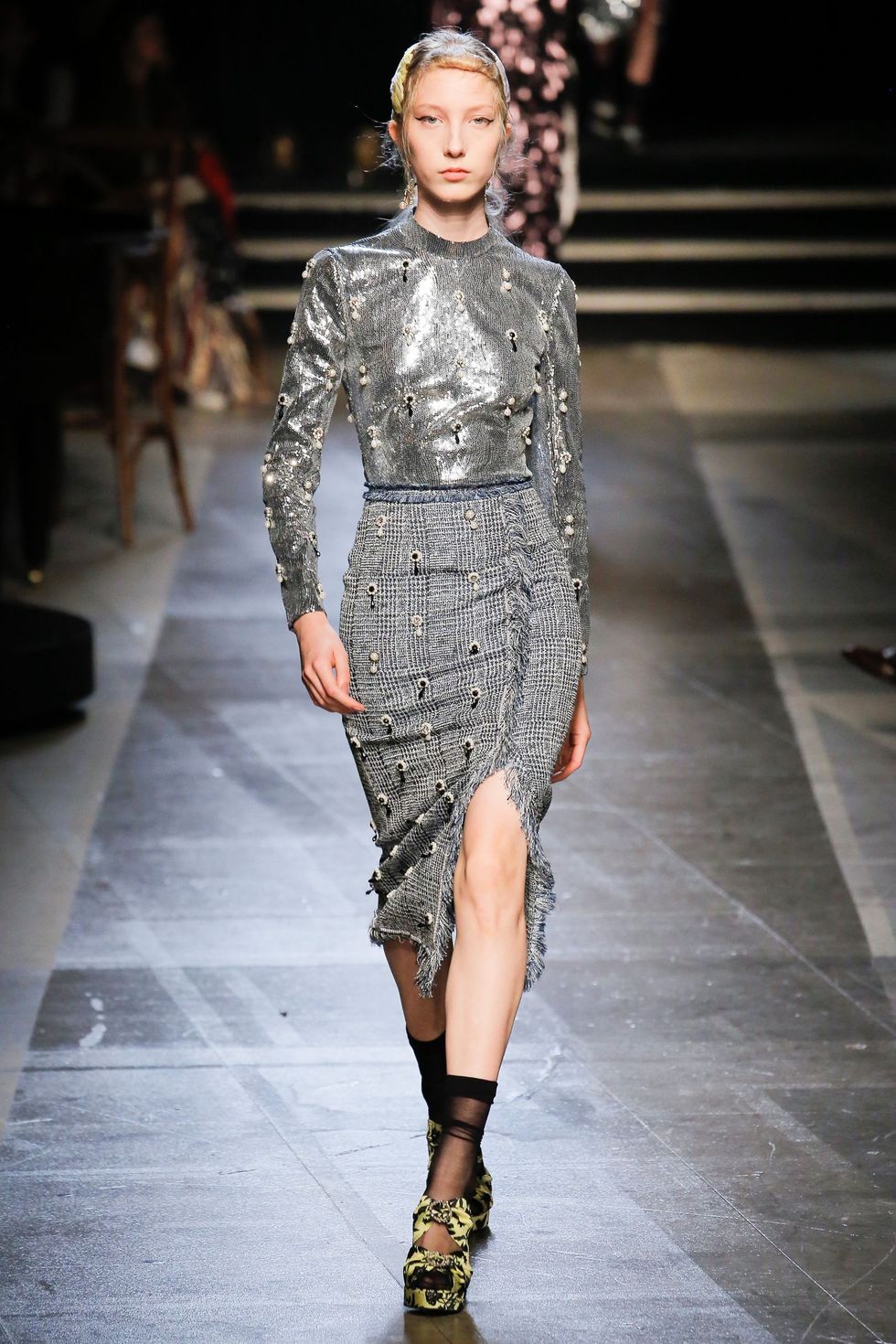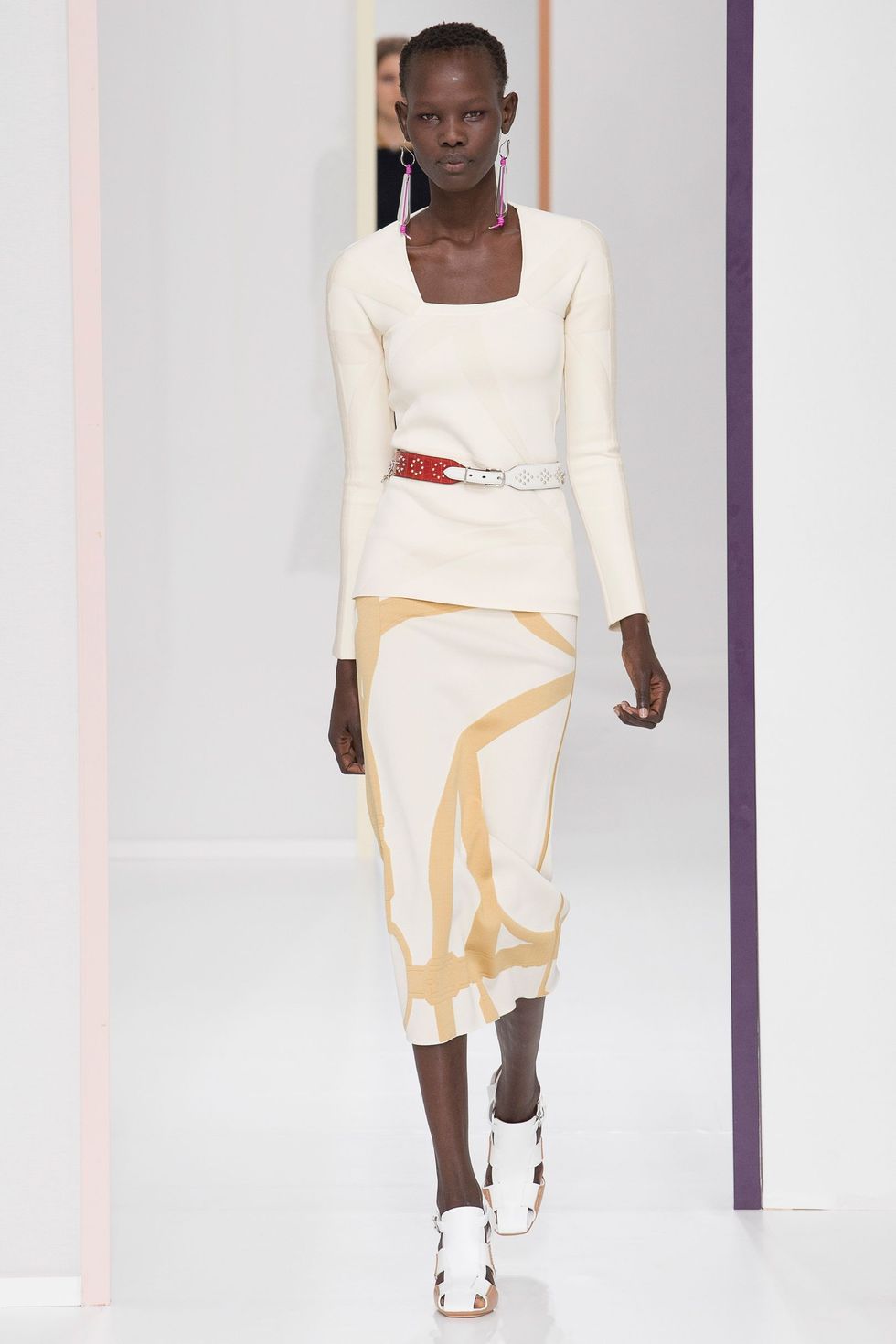 Erdem Hermes

While the eighties and nineties have been making themselves known for a while, the fifties is rearing its head for a comeback. Let your hips come out to play in a skirt that is equal parts demure and sexy. Outfit ideas? Try a shrunk sweater and heels with socks to channel some serious vintage vibes.