Button Poetry has been the curator of slam poets since the YouTube channel first began in 2011. Brenna Twohy is one of the many poets that is often showcased on the channel. She has grabbed viewer's attention through her clever storytelling, pop culture references, and verses that leave audiences snapping. Twohy has recently announced that her new book, "Forgive Me My Salt," is available to pre-order at whereareyoupressstore.com. Where Are You Press states that book will officially be released on August 16th, 2016.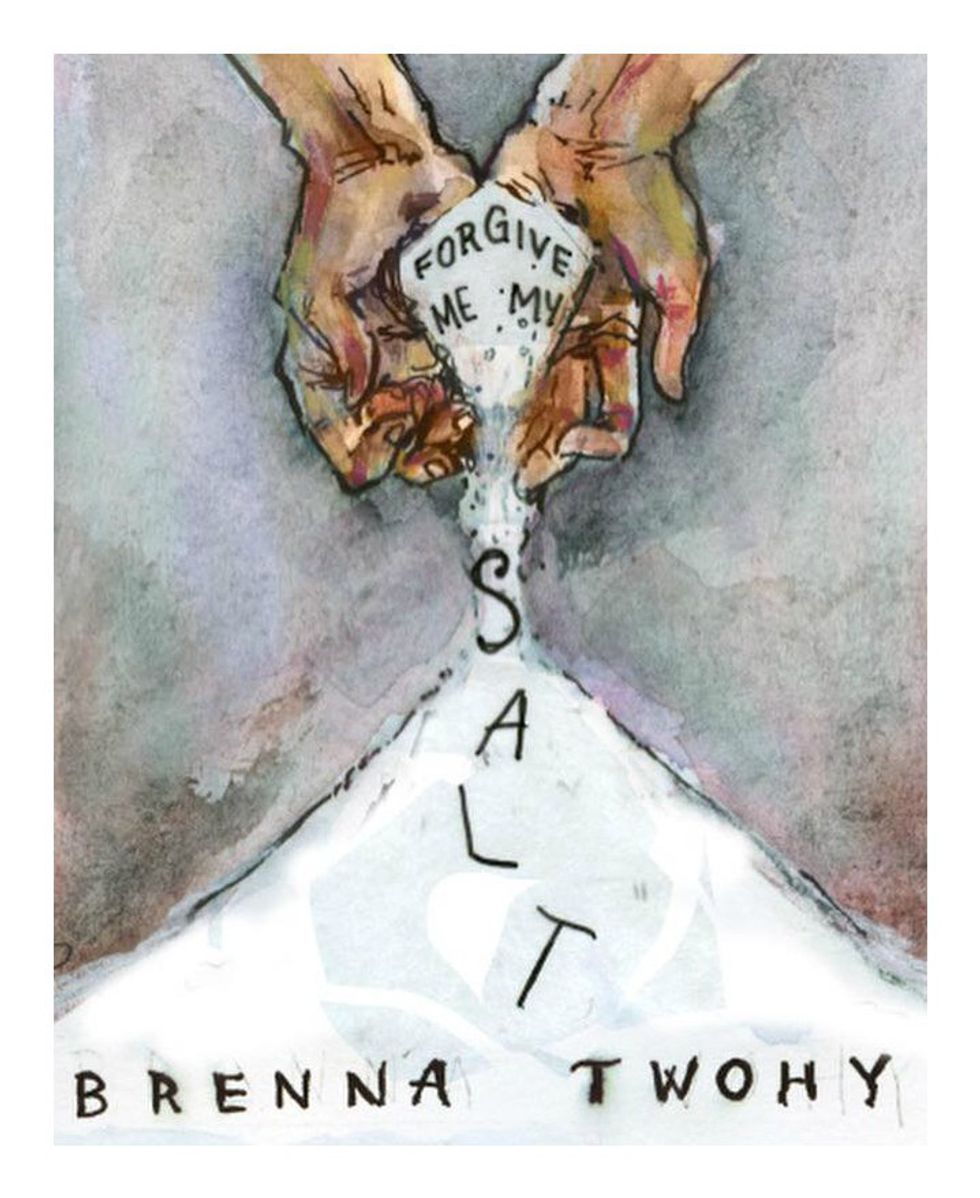 Twohy made a name for herself on the internet in 2014 with her slam poem "Fantastic Breast and Where to Find Them." This poem expresses her interest in Harry Potter fan fiction, while also highlighting problematic elements seen on pornographic websites. The poem took Twohy four months to write and now has over a million views on YouTube. Her most recent slam poem, "Conversations About Top Chef" engages audiences with her humorous review of the television show "Top Chef" and the grief that comes with losing a loved one. She has several other slam poems that can be seen on Youtube, but not all of her poems have been video recorded. Some of her poetry can be read on her Tumblr and Facebook page. Last year Twohy gathered a collection poems and self-published her first book, "I Still Daydream About Jonathan Taylor Thomas (And Other Things I'll Regret Saying Later)."
In an interview with "Word Dance Magazine" last year, Twohy described how she can write poems that embody a sense of playfulness while also presenting difficult topics that evoke vulnerability. "I think writing something raw and honest is sort of like reaching a hand out across a room, and saying, "You're not walking through this alone." In that way, not only do I think it can change other people, I think it can change you– because now you're not alone either." Brenna Twohy never fails at letting readers and listeners resonate with her experiences through her well-crafted poetry. "Forgive Me My Salt" could be the textual magic that sheds light on all the struggles readers may face in their own lives.