For me, dyeing my hair means more than getting a new look. It is a symbol of freedom and independence.
I grew up in a house where it may as well have been a sin if I cut more than 2 inches off of my hair, and dyeing it was never a thought that crossed my mind. I knew it wouldn't fly. My hair is naturally blonde and straight, and for a long time, it was very, very long. Now, my hair is shoulder length and auburn brown with pink underneath it. Needless to say, things have changed in the two years since I graduated from high school.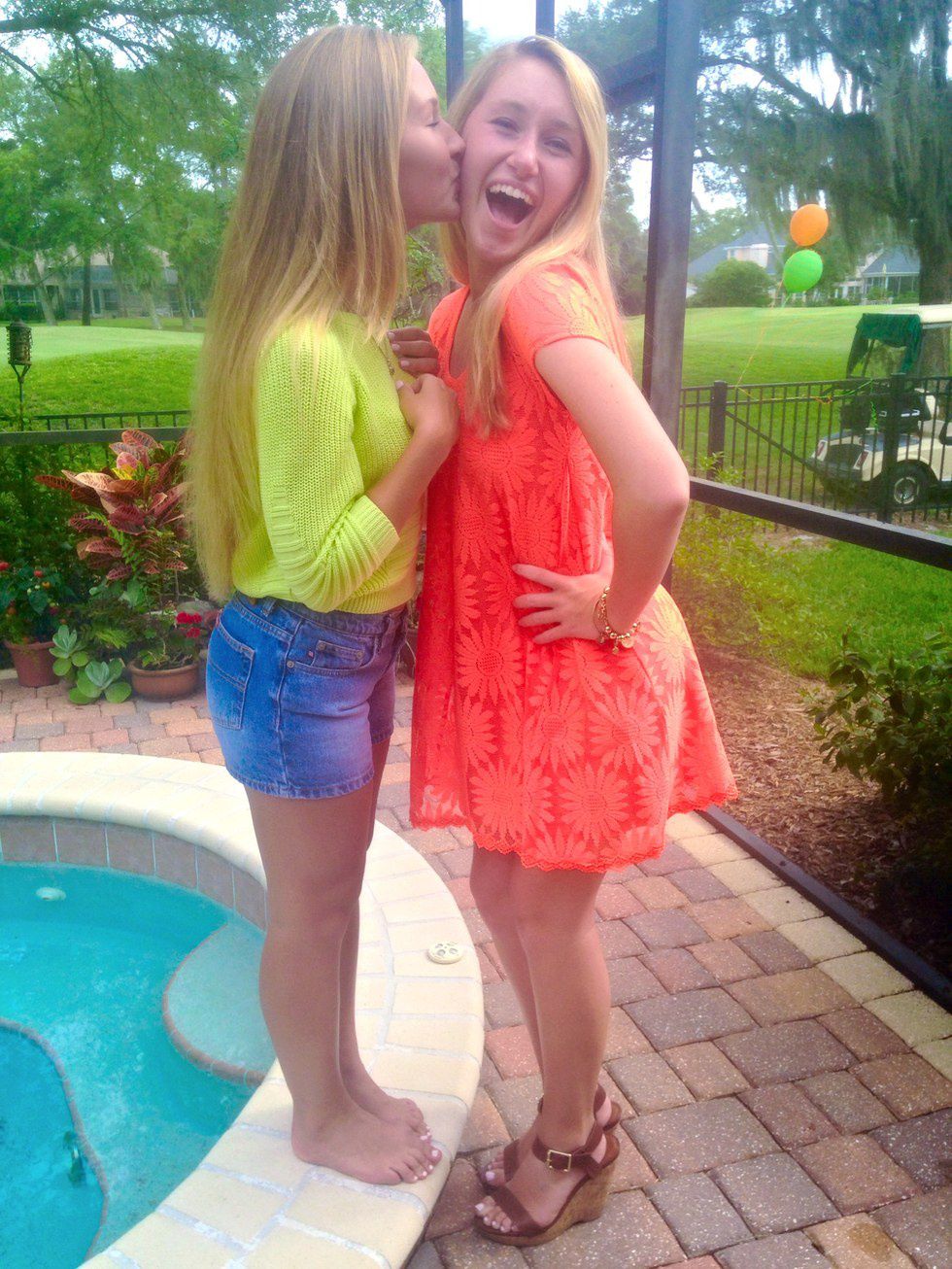 Let me explain my journey...
The day after I graduated high school, I drove to my hair salon and cut off a foot of my hair. I went from hair down to my butt to hair just beneath my shoulders. It felt absolutely liberating. It was one of the first decisions I made for myself. I didn't look for anyone else's approval.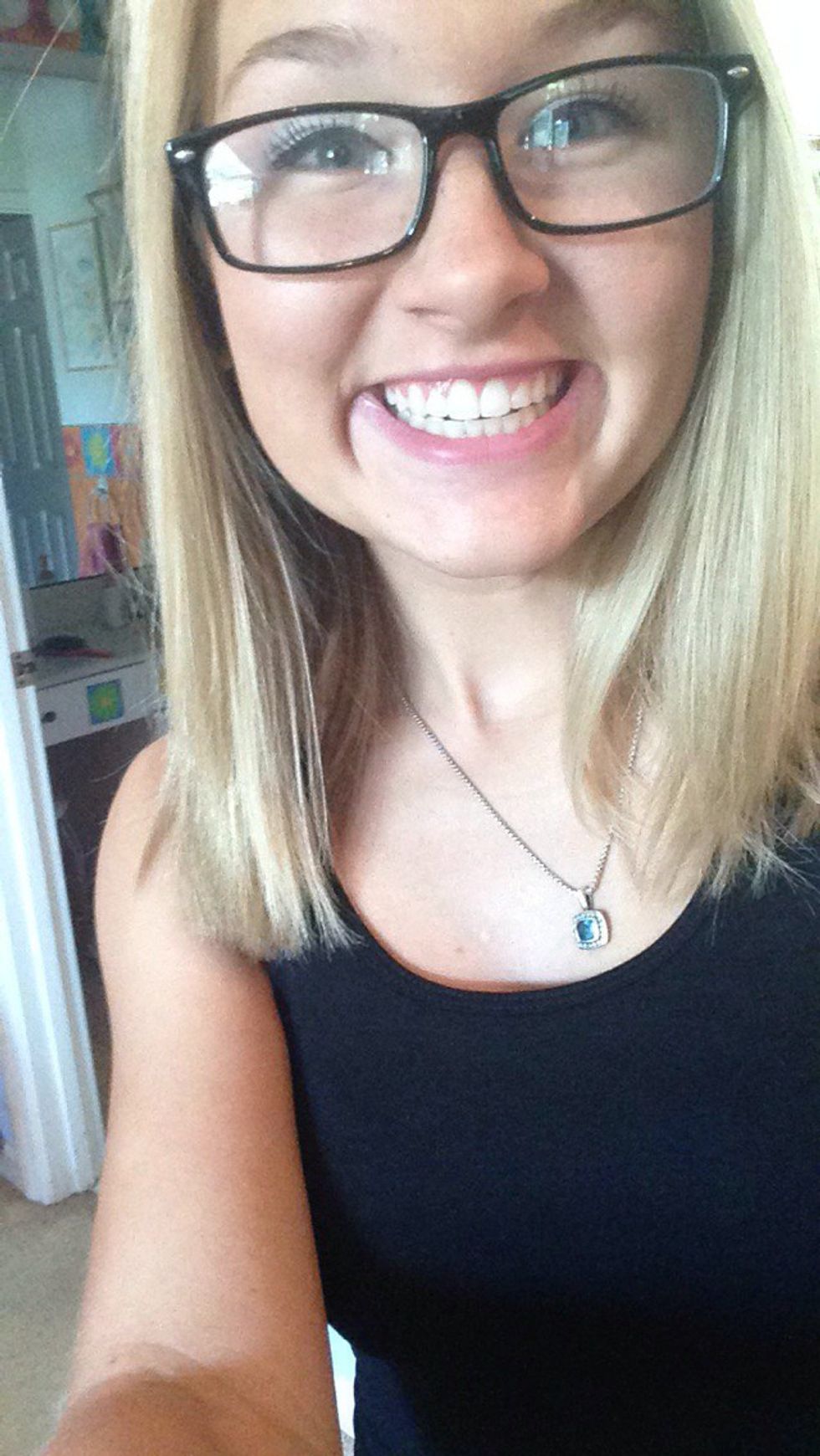 In my first year at college, I was relatively calm. It was not until the women's lacrosse themed scrimmage that I really made a change. The theme was goths versus hippies, and I was cast as a goth. My team tends to not half-ass anything, and when the opportunity knocked in the form of a senior with fire red hair dye in the locker room, I couldn't say no. Yes, I, the girl who never dyed her hair in her 19 years of life decided to dip-dye her hair in the locker room with fire red hair dye. It looked awful. It wasn't even and I missed several chunks of hair, but I never felt more like myself. Shortly thereafter I bought more red hair dye and my roommate fixed me up.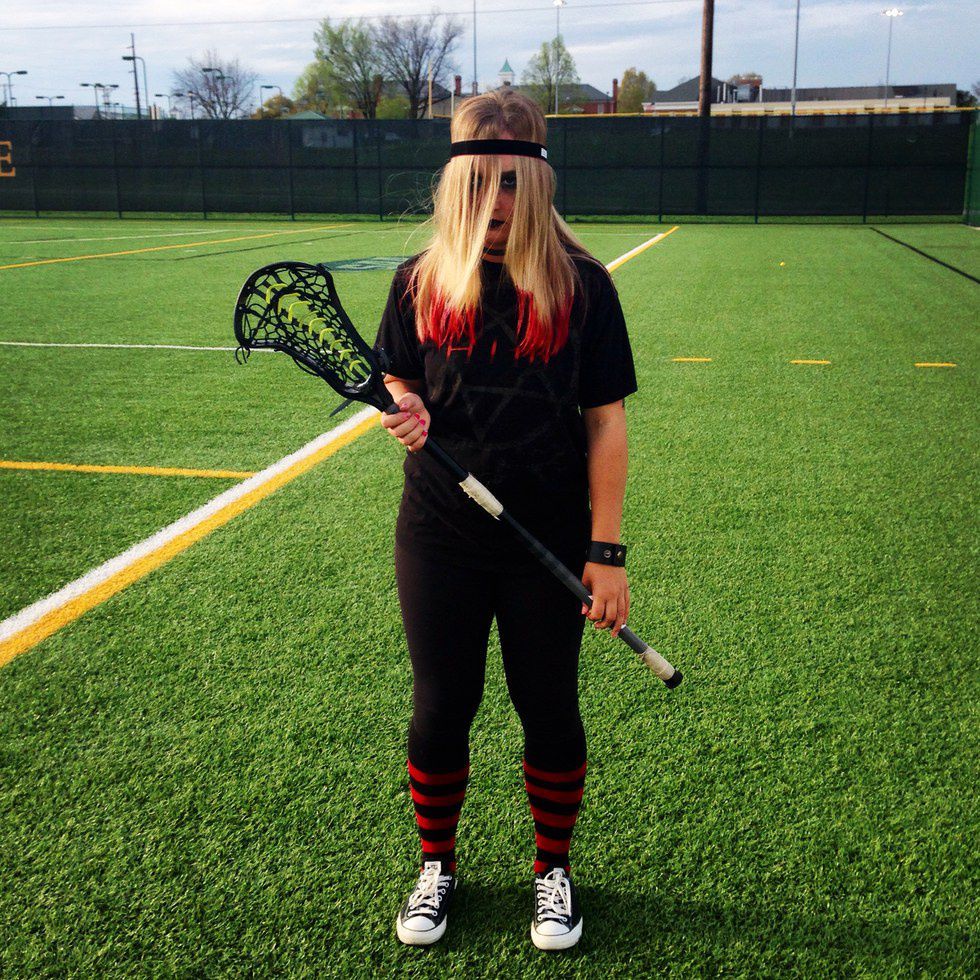 Because the dye was only semi-permanent, it began fading away. I was back to plain, normal blonde. It didn't feel like me.
I returned to the same salon that chopped my hair a year before and asked for pink highlights, and wow, did I love them. I maintained them for the rest of the summer until they too faded away, and soon I was back at Centre.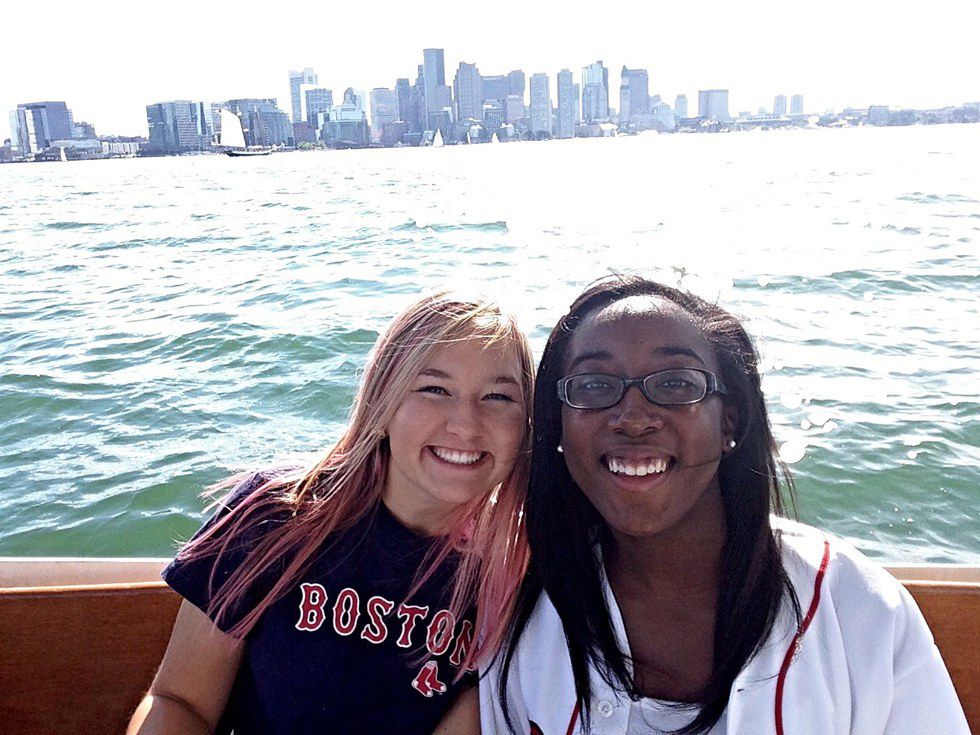 I only lasted a month until I dyed my hair pink, again and again. Then, it was purple - which faded to pink. Then, it was turquoise. And then, I got anxious and added blue on top of the teal for an attempt at an ombre style.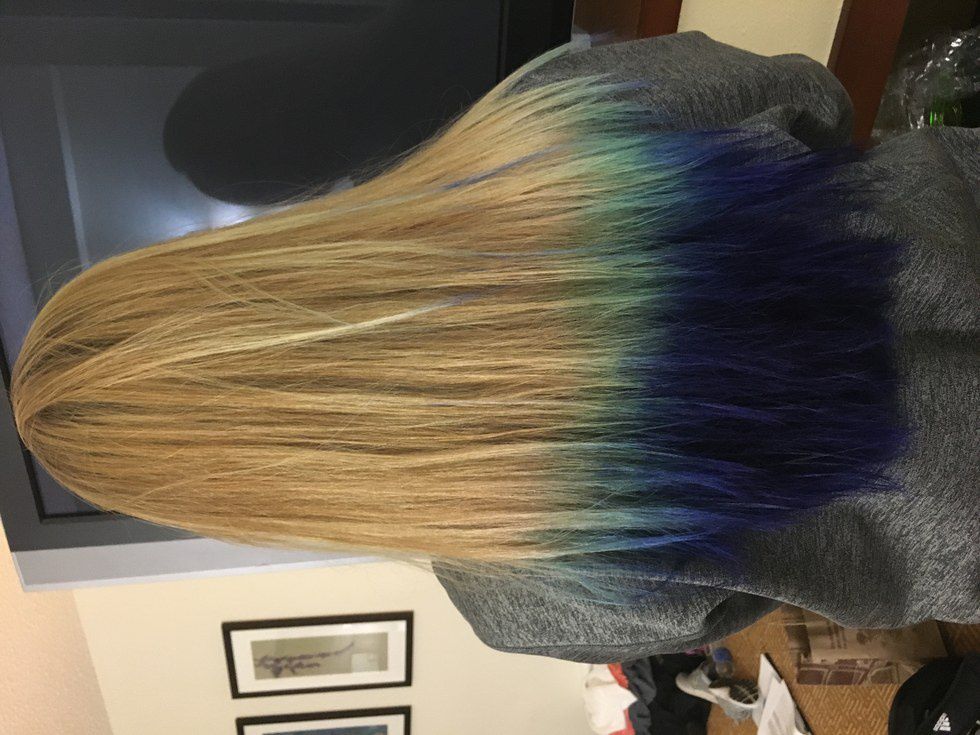 Once, the blue faded away, the heat of the lacrosse season loomed. I wanted to maintain my now trademarked hairstyles and do something crazy for our big game. I bought pale pink hair dye and began dying my entire head pink. Unfortunately, my hair didn't pick up the color and my natural blonde turned to a strawberry blonde - not a good look for me.
In the back of my mind, I was always curious about how I would look as a brunette. What a better time then now to try it? So, against many people's wishes, I dyed my hair an auburn, brunette with crimson red underneath. I have maintained that color since March and a few weeks ago, I cut my hair to shoulder length again.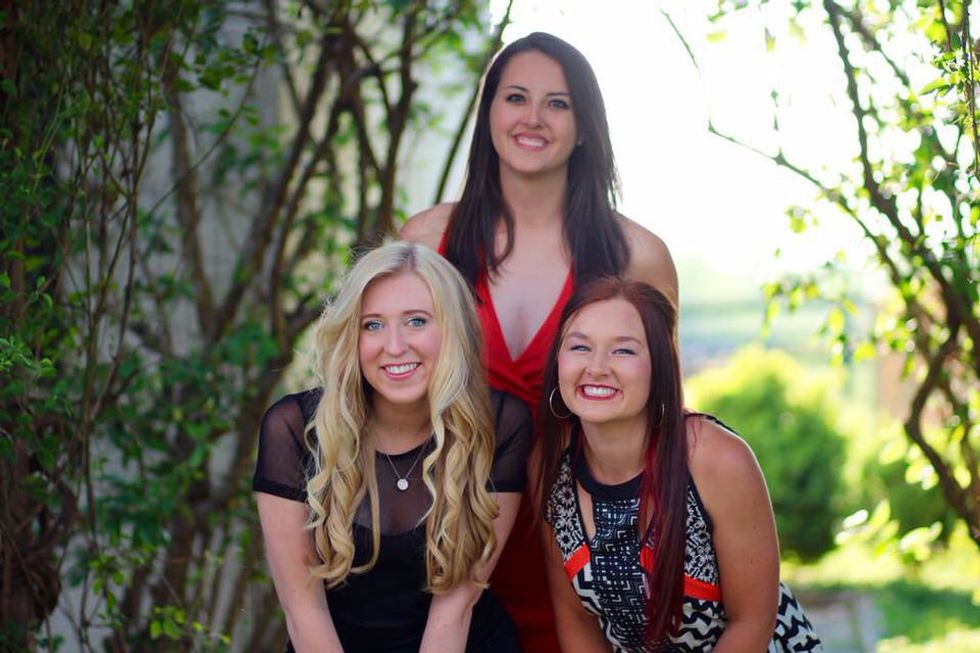 So today, I sit with shorter brown hair and I have never felt more like myself. Dyeing my hair has made me feel like more of an individual and more independent. I feel more in control of my own life when I can change my hair color just because I feel like it. Sometimes it is fun to become someone else. I feel like I have a clean slate with a new hair color. And I'd be lying if I didn't say that my family's wishes against my dyeing my hair made me secretly want to dye it even more.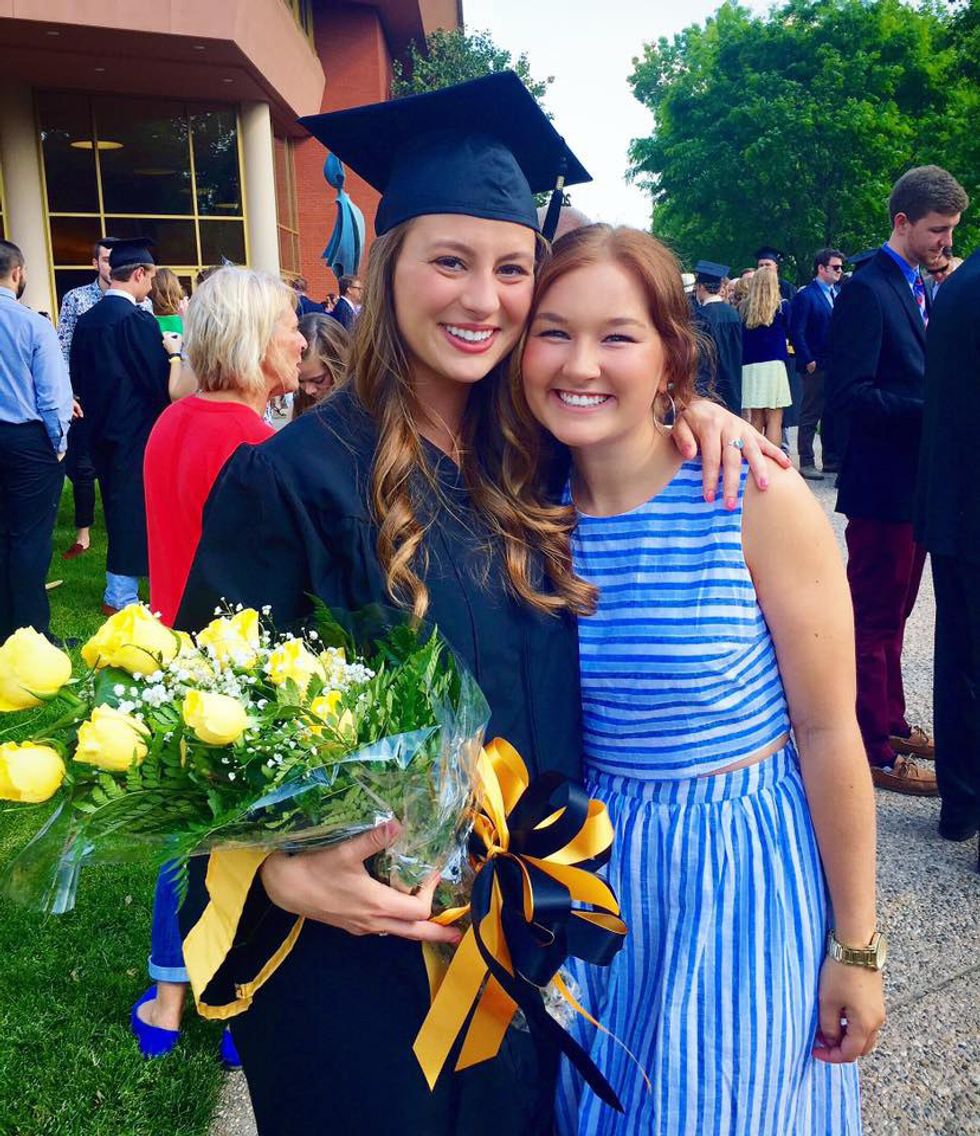 The best part is that I am still young and in college. Dyeing my hair during this time of my life is absolutely harmless. I would rather know whether not I liked something and live with a little regret, instead of spending my whole life wondering what it would have looked like.
I invite everyone reading this article to take a step outside of your comfort zone and try something new because the moment you take control of your life, you will feel so much better.