Everyone has to live or work in a small, uncomfortable space at some point in time in their life. Whether that be a college dorm, sorority house, first apartment, or office cubicle, these space-saving hacks will save you tons of room that you never knew you needed.
1. Rolling Storage Cart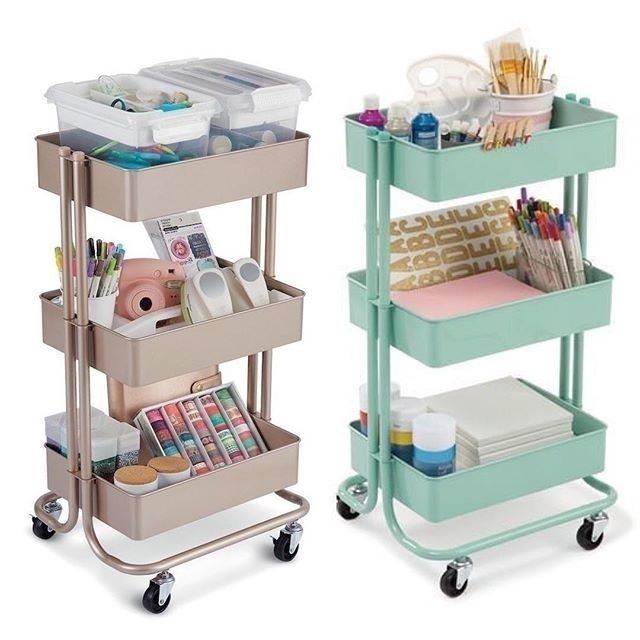 I just purchased one of these for my room this year and I'm already in love with it. Not only is it the cutest way to store clutter in your room, it also works well for saving space. The three-tiers are a perfect amount of room to store your day-to-day necessities. Anything could be stored and organized as neatly as the cart appears; from daily cosmetics to your favorite snacks.
2. Non-Slip Velvet Hangers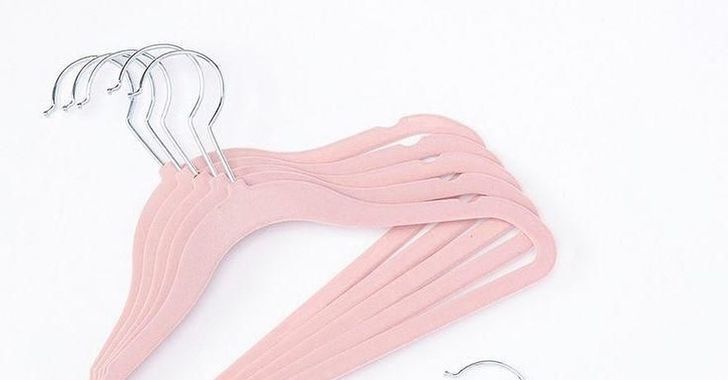 You don't realize how much space normal hangers take up until you switch over to these gems. They're especially useful for holding onto tank tops, loose shirts, dresses, etc. due to this amazing grip. No matter which articles or clothing you choose to hang up, it's a no-slip guarantee and will give you twice as much room. These are essential for surviving in tiny closets!
3. Bed Risers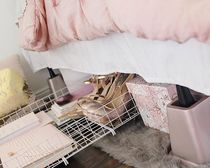 These risers are a small addition to a room, but can make a huge difference. You can fit your laundry, extra shoes and clothing storage, snack drawers, and more, all underneath your bed! These small risers are a great detail to bring into a small bedroom, especially when you're sharing space with another person.
4. Bed/Bunk Table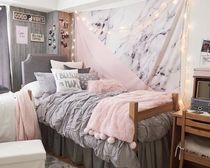 I recently discovered the wonders of a bunk table; the same purpose with all the less space. Instead of taking up more floor space in your bedroom; a clip on bedside table will fit all of your needs. A place to set your phone at night, keep your drinks close, and storing bedtime snacks.
These are all great must-haves that I've found to be very beneficial in my college dorm and while living in a sorority house. Don't leave these essentials out on your next back-to-school Target trip. Believe me when I say this; it will keep your small space neat and tidy all year long.