Coming to college is hard. There is a lot of peer pressure that comes with it starting off as a freshman. This peer pressure begins at orientation, people trying to get you to join different clubs and organizations, which seems pretty harmless. But then moving on you see a lot of young girls recruiting for sororities. Sororities can be great, I guess, if you're into that sort of thing, but I wasn't and still am not.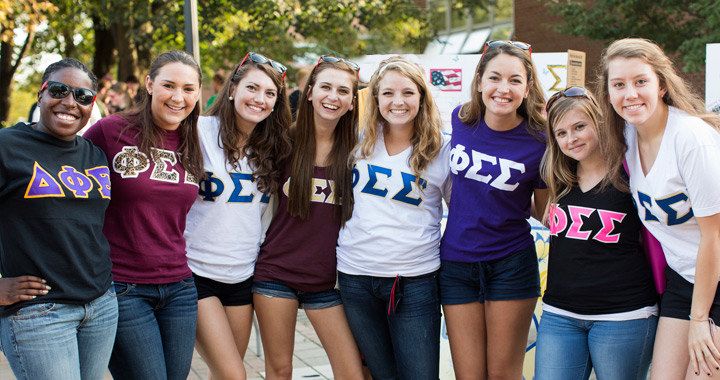 I've noticed that is very popular among colleges and a lot of people write about being in sororities. It's not a bad thing, but it's almost so popular that you don't feel apart of the college life without being apart of Greek life.
Sororities do amazing things and have amazing campaigns or fundraisers for charitable events, but you can still do all of that stuff outside of a sorority if you aren't interested in being in one. That and it takes a shit-ton of money and time to be in one. College is expensive enough for me and between work and school I have no extra time, but props to the girls who do all of that and still have time and money for it. Y'all are amazing.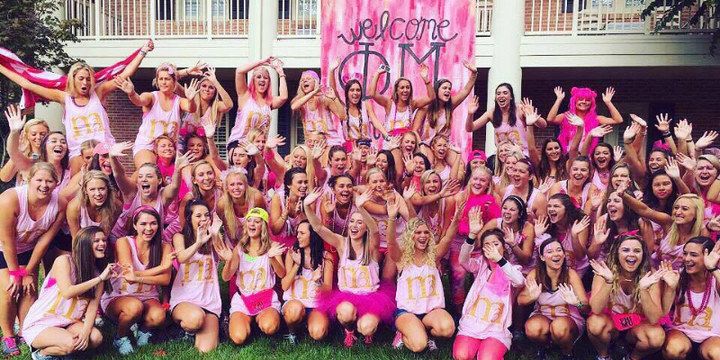 Another reason why sororities aren't my thing is because of the social aspect of it. I'm not a social butterfly and prefer being alone most of the time (#introvertproblems). If you're very bubbly and outgoing, then this might be for you, but if you're like me, then its probably best you steer clear of it. Just thinking about it gives me social anxiety.
If you think sororities are your thing and you want to join one, then feel free to. But I am here to say that it is not mandatory to join just feel like you belong in college. I know you may see a group of girls (or guys) in class and see them all wearing their Greek shirts and whatnot, but its ok to be an average, everyday student. No need in trying to participate in something you know you won't like. And don't just join because you want to get into parties. That's lame.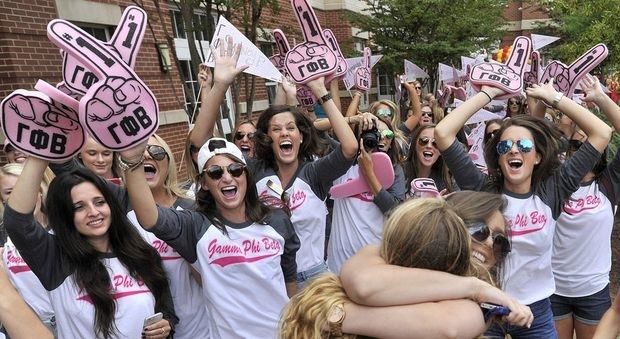 Sororities can be fun, inspiring, and not to mention, girl power! But do what you want to do, not what the majority leans towards. College is about hardships and finding yourself. Be yourself and college will be a breeze, but only if you actually show up to class.