Sofia Richie used her Insta story to promote what seems like a new partnership between herself and a company called Verb Energy.
In the nearly one and a half-minute video, Richie opens up a few bags of her "new favorite on the go snack" which contained Verb Energy bars.
As we all know, our favorite influencers and celebs love to take to their social media platforms to promote products that they get paid thousands to millions of dollars to post. I've seen a lot of weird ones, but this video of Sofia raving over the bars, while seemingly acting as though it's her first time trying the bars is quite laughable.
At the beginning of the video, she states that these bars were her new favorite snacks, and then later in the video says "these are gonna be great," implying that she has yet to try the bars. Um, what?
Later in the video, she opens her favorite snack to, what seems like try it for the first time, and takes the WORLD'S SMALLEST BITE of this bar.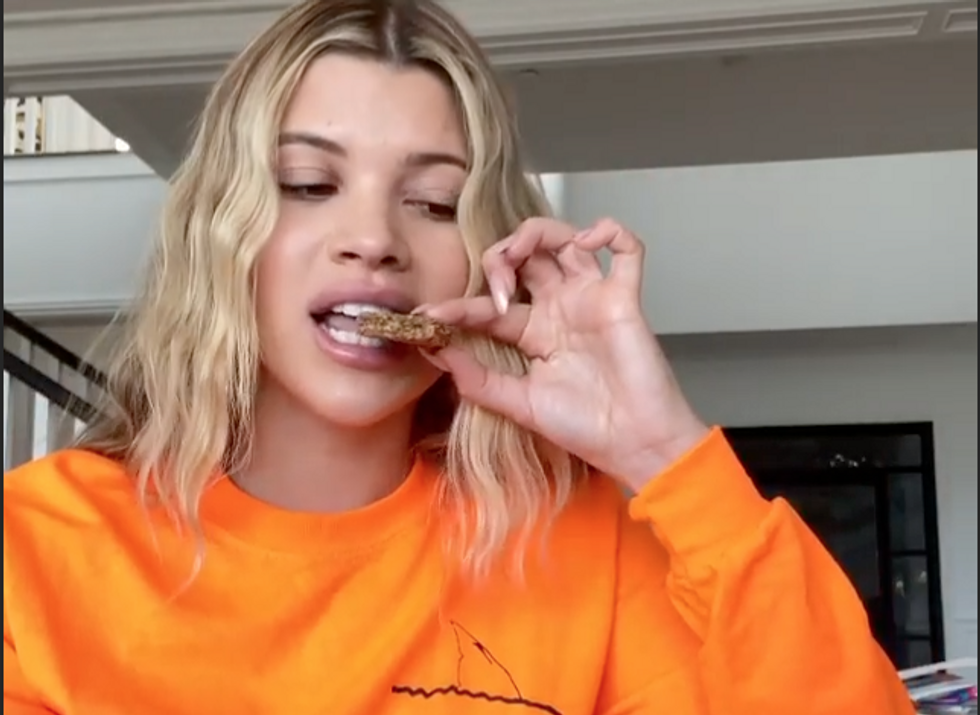 @sofiarichie on Instagram
Here is the super fun part. Knowing, again, that these are her favorite. She continues to review the bar as she eats it. Oh, did I mention, she looked grossed out, TBH.
Am I wrong?!
This just goes to show you, don't buy the products from people out here lookin' for cash. We SEE you.