We as women are aware of the high standards that our society places on pure physical beauty. We don't really have the choice but to be surrounded by these beauty icons whether it be through magazine covers, billboards, commercials, TV shows, movies and of course social media. So why is it that the standards are so high? Well, let's first take a look at Jennifer Aniston, who won People's choice "World's Most Beautiful Woman" of 2016.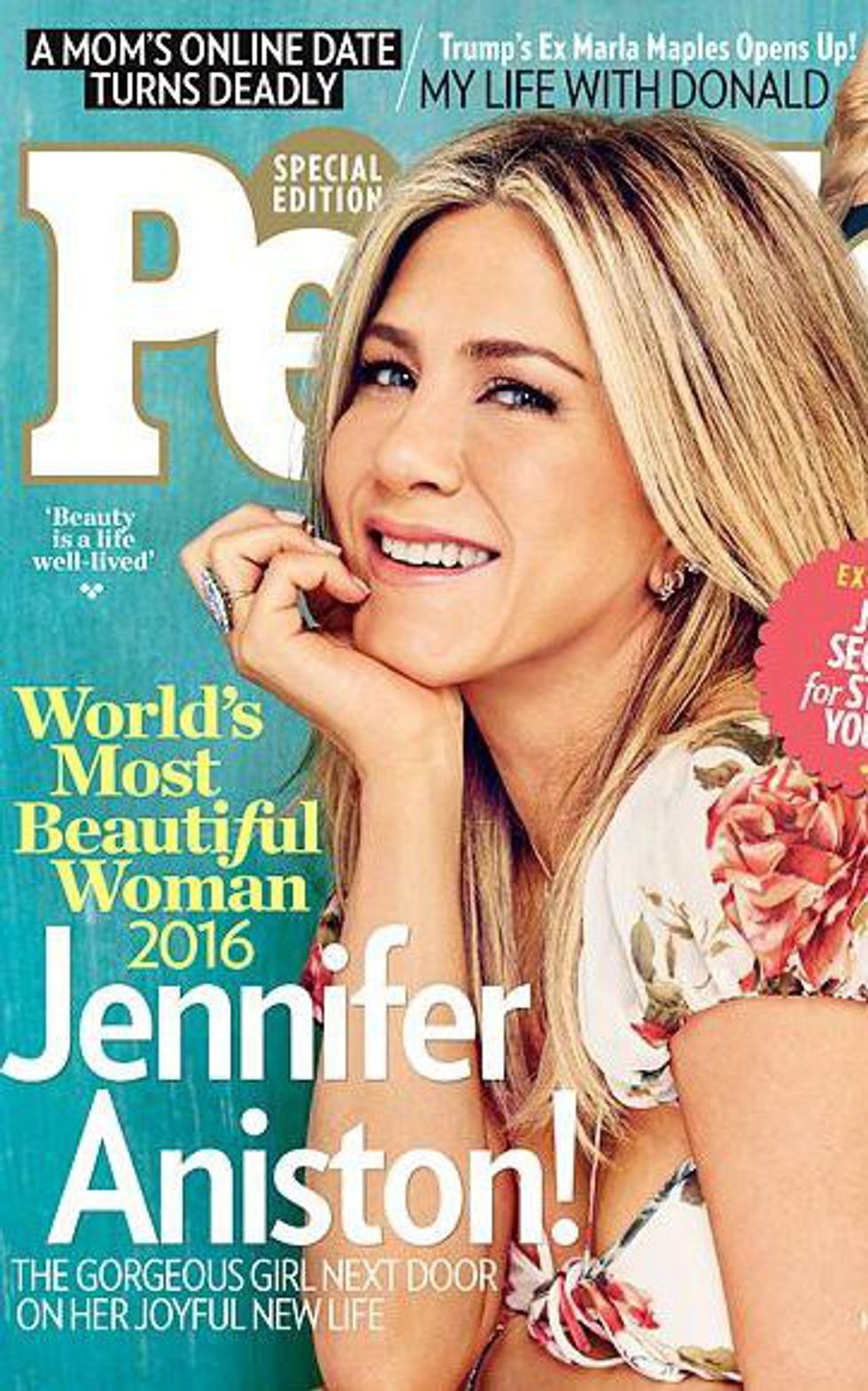 Jennifer Aniston has been viewed by our culture as one of the most beautiful actresses in Hollywood. She was recently awarded with "World's Most Beautiful Woman" by People magazine. The article talks about Jennifer's healthy eating habits and how she exercises consistently. However, true beauty in her definition comes from within. As she states, "Inner confidence. Peace. Kindness. Honesty. A life well lived." It is true. A woman's real beauty is shown through her inner self. Though it is not all about one's physical appearance, Jennifer has had multiple plastic surgeries. She has had two nose surgeries, that she recently admitted on the Conan O'brien show.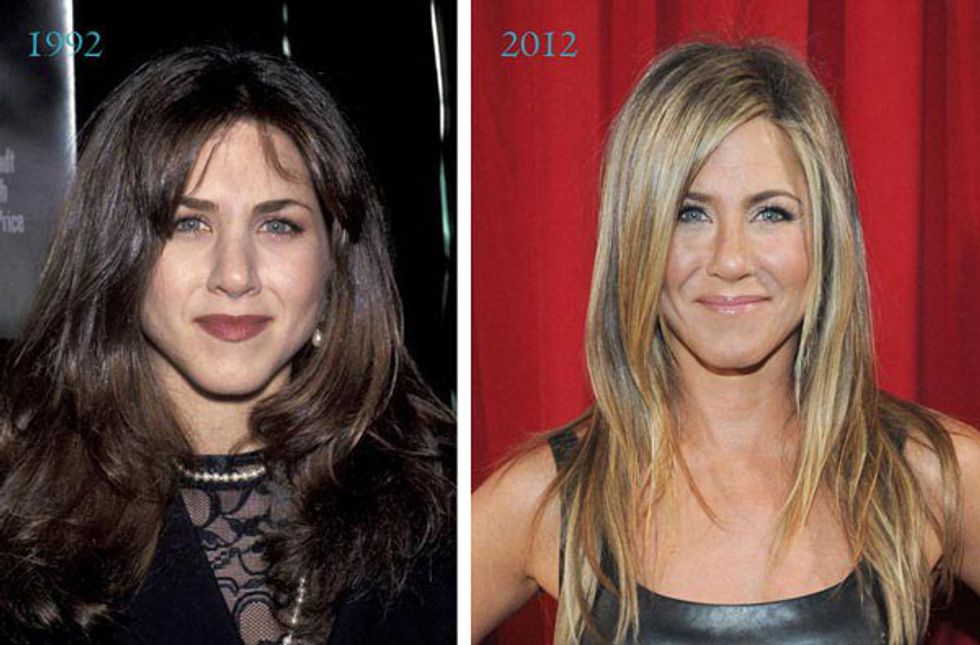 She has also been alleged to having a breast augmentation, laser peel-burning off the top layer of her facial skin as well as botox. The point is she has had a lot done to make her appearance the way it is. We don't tend to look at celebrities and the first thing we think is, "Look at all the surgery they've had done." Instead we look at them and admire their beauty. As actress Mila Kunis stated, "People here want to be everyone but themselves."

These women that we as girls look up to as "beauty icons" have had a lot done to look the way the do. It puts a certain pressure on us to feel the need to look like these celebrities in order to feel beautiful. A huge trendsetter of our modern culture is Kylie Jenner. Kylie has allegedly spent two million dollars on her entire physical appearance. An of course, what she is most well known for is her famous lips.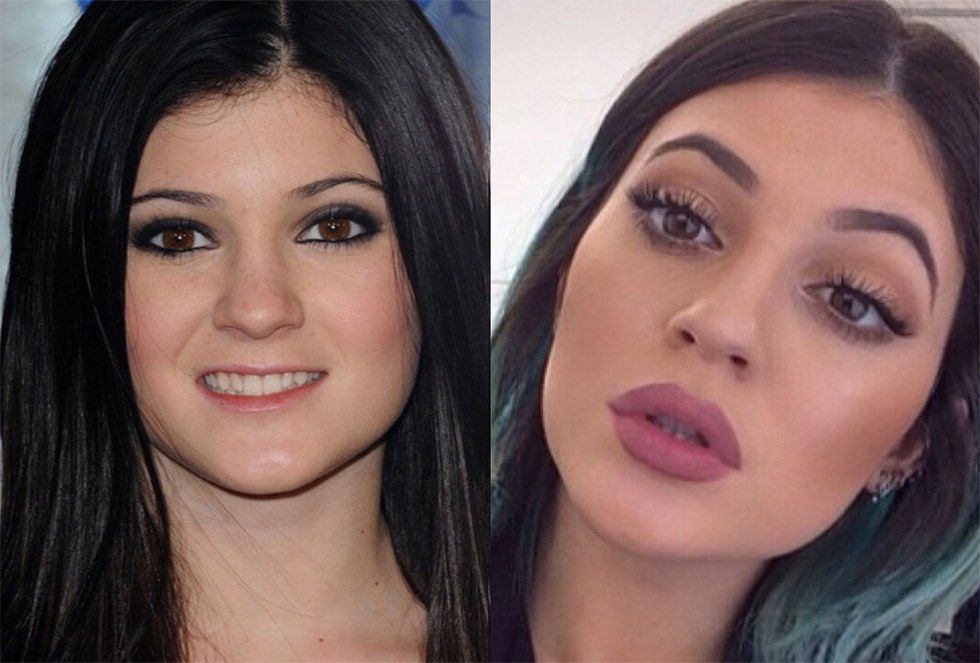 These surgeries do not make Kylie a bad person or role model for other girls. On her Instagram, she features particularly strong women that have gone through traumas in their lives, and talks about how beautiful they truly are. However, it's good to keep in mind that her pure physical appearance has been greatly enhanced.
We as women should not compare ourselves to these celebrities. The truth is there is a certain standard of beauty in Hollywood. It is unhealthy to try and meet these standards of ones physical appearance. The sad thing is, it's not only these hollywood stars we look up to that influence this way of thinking. For instance, most everyone is familiar with Snapchat and the filters features. One filter that has never been taken out of the app is the "dog" filter.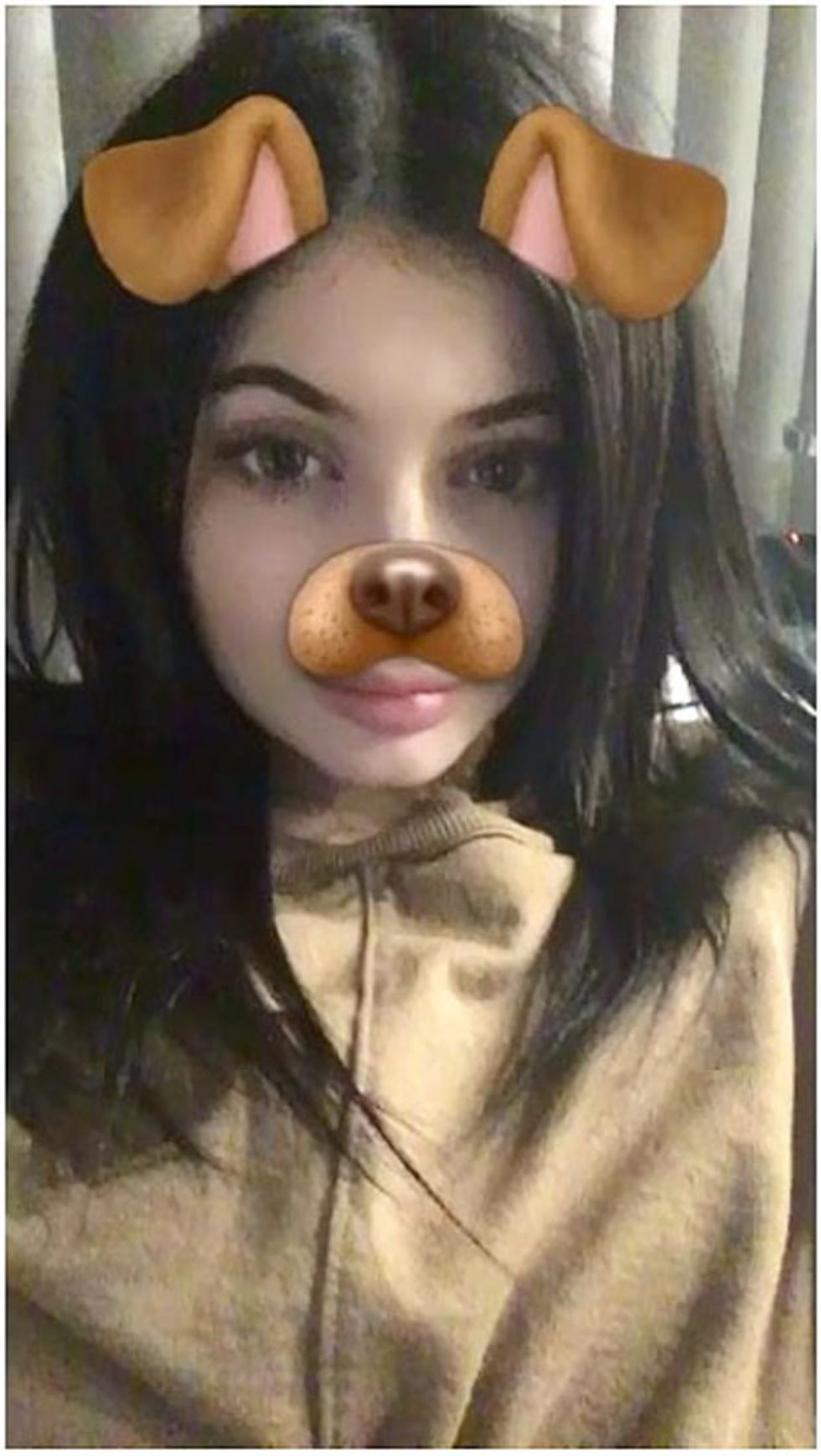 So why is this filter so popular? If you pay close attention, it actually slims your faces to make it appear thinner. I personally feel prettier than normal when I use this filter because of how it slims my face.
There are so many unrealistic standards that women see in the media about what is "beautiful". Whether we realize it or not, it has a huge influence on our self-confidence. We need to remember that these women that Hollywood portray as "most beautiful" are not people we should compare ourselves too.
Women should feel beautiful from purely being themselves. Confidence is so attractive, and every woman deserves to feel confident. One of my favorite quotes states, "Comparison is the thief of all joy." You are beautiful, and the less you compare yourselves to anyone one else, the sooner you will truly feel your beauty.