Shania Twain sure knows how to throw a party and last night she put on a great one at the Xcel Energy Center in St. Paul, Minnesota.
Opening up the night was Swiss singer, songwriter, and performer, Bastian Baker. He got the crowd moving and grooving and really had a great stage presence. From the moment he took the stage, everybody seemed to be drawn in, enjoying the music and it continued throughout his entire set. He did a great job getting the crowd pumped up for Shania Twain.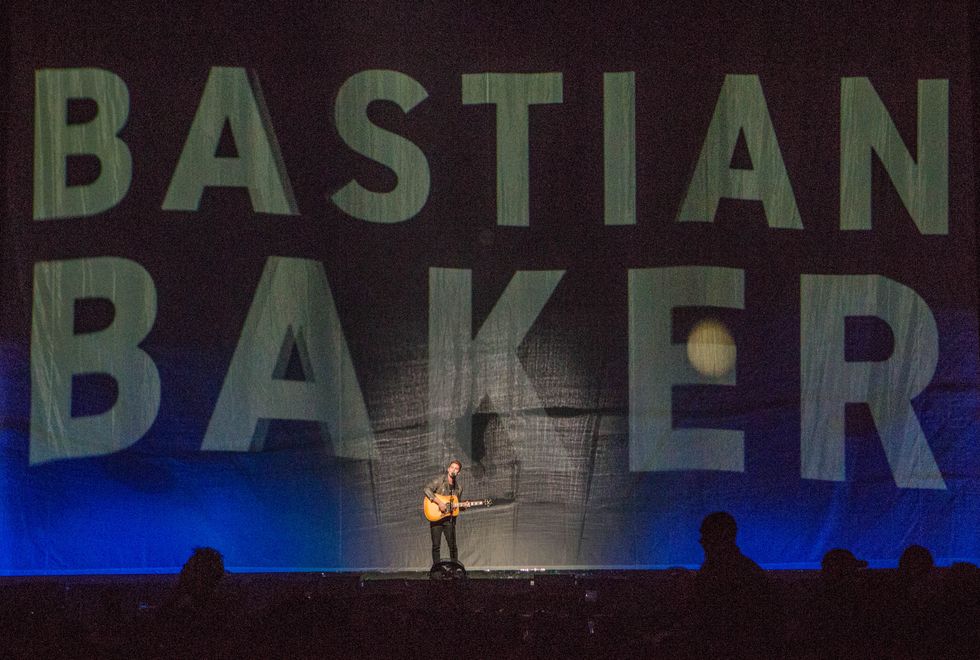 After Bastian Baker's set, Shania Twain entered through the back of the arena and made her way through the nearly sold-out crowd. As she made way to the main stage she screamed, "Are you ready St. Paul?" And from that moment on, after hearing the crowd's positive response, it was obvious that it was about to be one heck of a night.
Twain started off the night with, "Life's About To Get Good" which is a track off her new album, Now. Following was "Come on Over" and "Up!" which got the crowd engaged from the start with their hands in the air, swaying and jumping along to the music.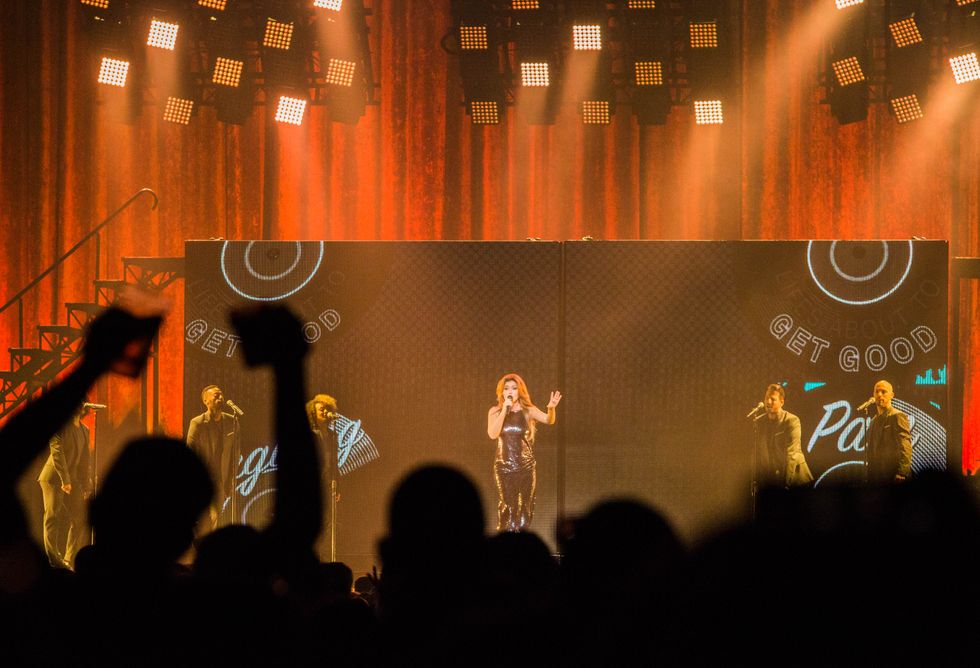 After a few more tracks, and dropping down below the stage, Twain emerged back on stage in a new outfit, which was a reoccurrence throughout the entire show. A few costume highlights were her flowy sparkly black dress, some fierce red boots, a black cowgirl hat, and a blue body suit. It was entertaining to watch the fun costume changes take place. I think I counted a total of eight costume changes, and I might have missed a few, but overall she looked absolutely amazing throughout the entire show. Also, during each costume change, Twain didn't leave the crowd hanging as she got ready. There were drum solos, music videos to watch, and even a kiss cam. To say the show was entertaining would be an understatement.
A highlight of the night came when Twain played, "Whose Bed Have Your Boots Been Under?" The crowd went wild for the song and the dancers on stage really shined during this performance, as they did for the majority of the show. It was hard to keep your eyes off of them.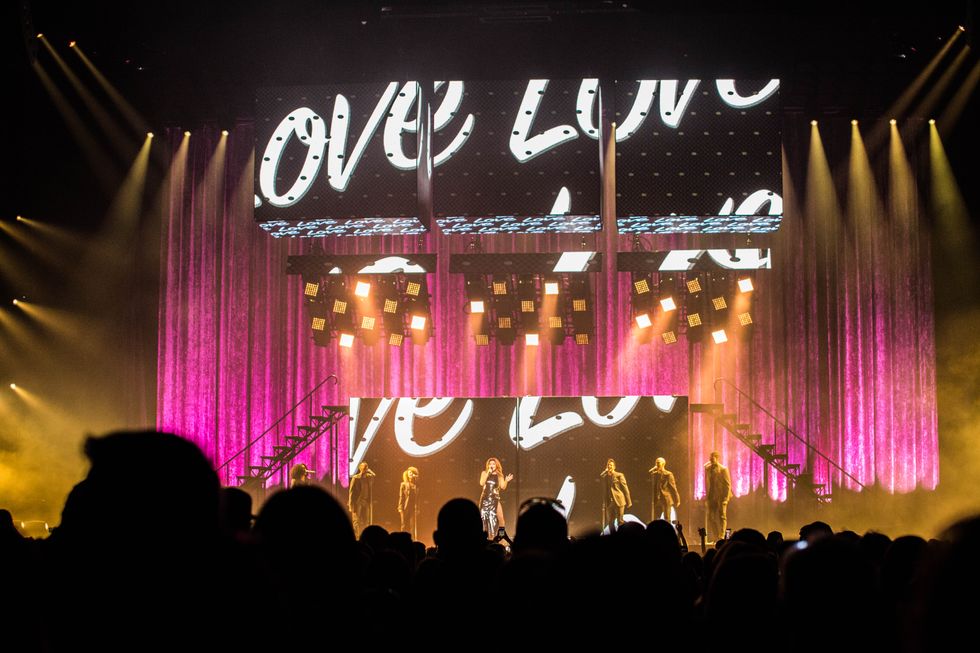 "You guys are awesome. You're amazing. I'm gonna do a song that's been a big inspiration for me. It's a new song and I wrote it to remind myself that there's always a light at the end of the tunnel. So, I want to share it with you and I hope it inspires you as well," said Twain before performing a song off her new record titled, "I'm Alright."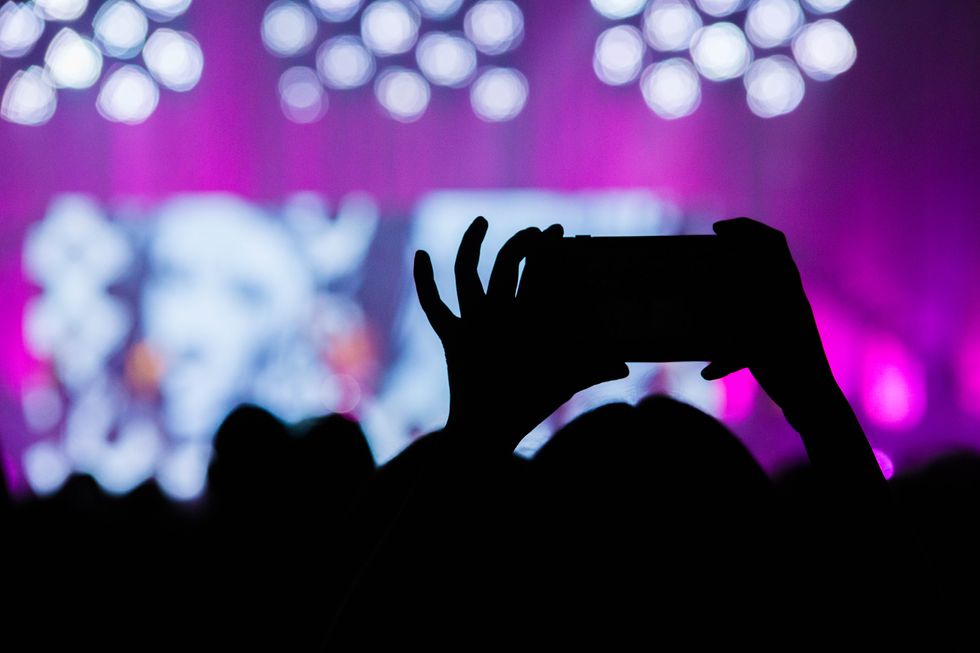 Another highlight came shortly after as Twain shared with the crowd that she visited Paisley Park yesterday. She mentioned that it felt interesting and surreal and that she knew Prince very well and that they were actually supposed to work together on her latest released album, Now. She also shared that it was just beautiful to visit it again. She then went on to say,
"I know he (Prince) liked this next song and he actually did a version of it for himself and I was really touched by that. So, this song has been with me for over 20 years now and I know you guys know it so please sing along." She then began to play her hit track, "You're Still The One" while floating through the arena on a guitar case swing.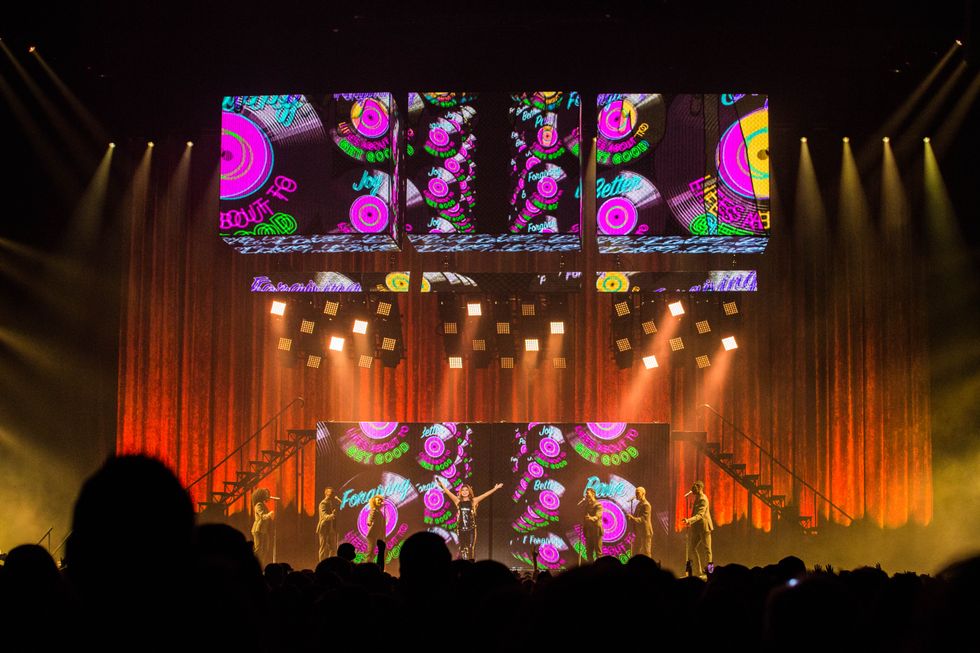 A few other highlights of the night include when Twain brought a few fans on stage and they took some selfies, and when she brought back out the opener, Bastian Baker for "Party For Two" and "Swingin' With My Eyes Closed."
As the night began to come to an end Twain played, "I'm Outta Here!" which had a positive reaction from the crowd and ended with streamers blasting from the stage.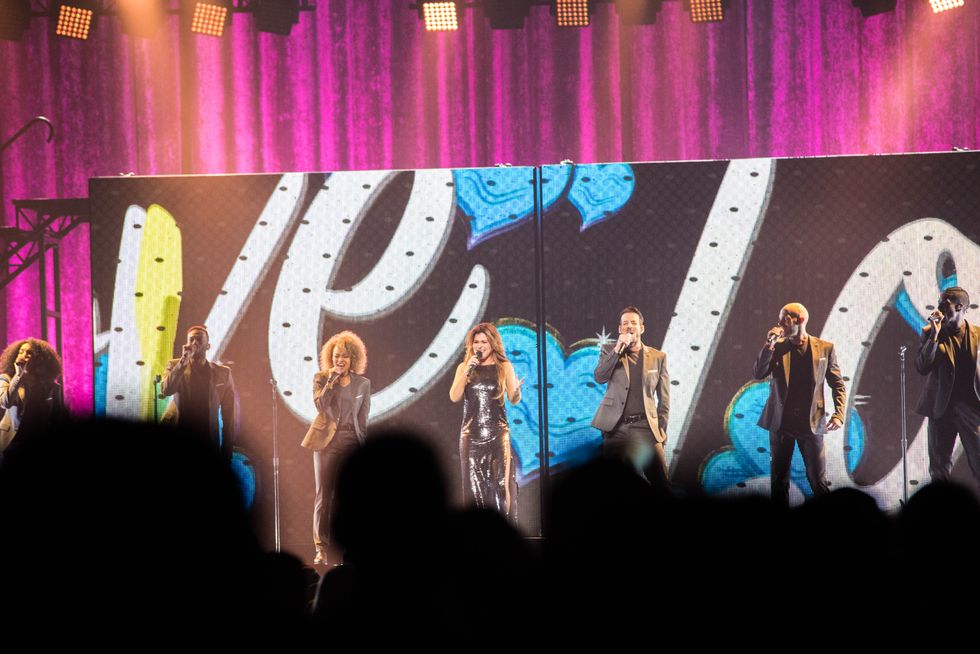 Finally, as you would guess, the encore was a hit as Twain yelled, "Let's go girls!" and dove into her number one hit, "Man! I Feel Like A Woman!" The crowd went wild and screamed the lyrics right back to her. Following the big hit was "Rock This Country!" which got the crowd up and on their feet dancing and singing along for one final song and another burst of confetti and streamers at the end.
Overall, Shania Twain knows how to put on one amazing show. From the moment she took the stage to the moment she waved goodbye, she never stopped smiling from ear to ear making it evident that she just loves performing and sharing her music with the world. I think it is safe to say that the St. Paul crowd left the Xcel Energy Center feeling more than complete tonight.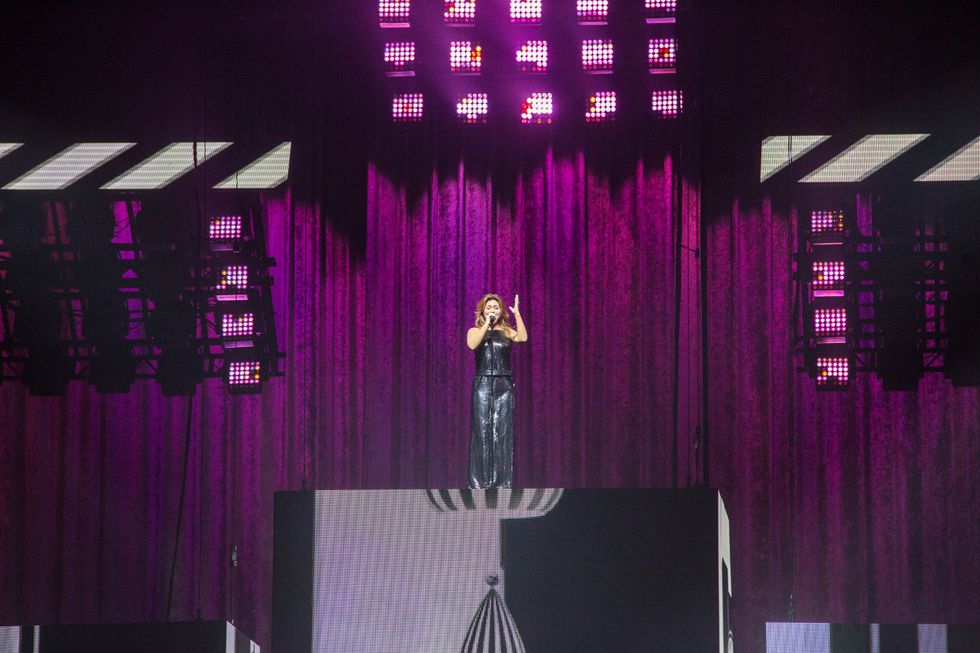 ---
If you are interested in seeing Shania Twain play live you can check out the tour dates and get tickets here!
---
Shania Twain Setlist:
Life's About To Get Good // Come On Over // Up! // Poor Me // Don't Be Stupid (You Know I Love You) // That Don't Impress Me Much // Let's Kiss and Make Up // Any Man Of Mine // Whose Bed Have Your Boots Been Under? // Honey, I'm Home // I'm Alright // Soldier // You're Still The One // More Fun // From This Moment On // I'm Gonna Getcha Good // Party For Two (Feat. Bastian Baker) // Swingin' With My Eyes Closed (Feat. Bastian Baker) // (If You're Not In It For Love) I'm Outta Here! // Man! I Feel Like A Woman! // Rock This Country!