So I listen to a lot of K-pop groups. I absolutely adore the genre, and listening to my favorite groups makes me so happy. I also enjoy going to concerts, but this is harder for Korean artists since they have most of their concerts in South Korea.
When I heard that Seventeen, a K-pop group, was going on a world tour for their new album, I immediately texted my best friend and told her we needed to go. She got me into Seventeen this past summer, and I've been listening to them ever since.
The dates were released in October, and we saw that they were coming to Newark on a Friday night. I bought our tickets as soon as they went on sale, plus one for my sister who also listens to them, and we were all set for January 10th.
Now before I get into talking about the whole concert experience, I want to thank Guen, my best friend who got me into Seventeen, and my sister, Emma, for telling me what stuck with them after the concert because they played a huge role in helping me write this post and I'm incredibly grateful for their input.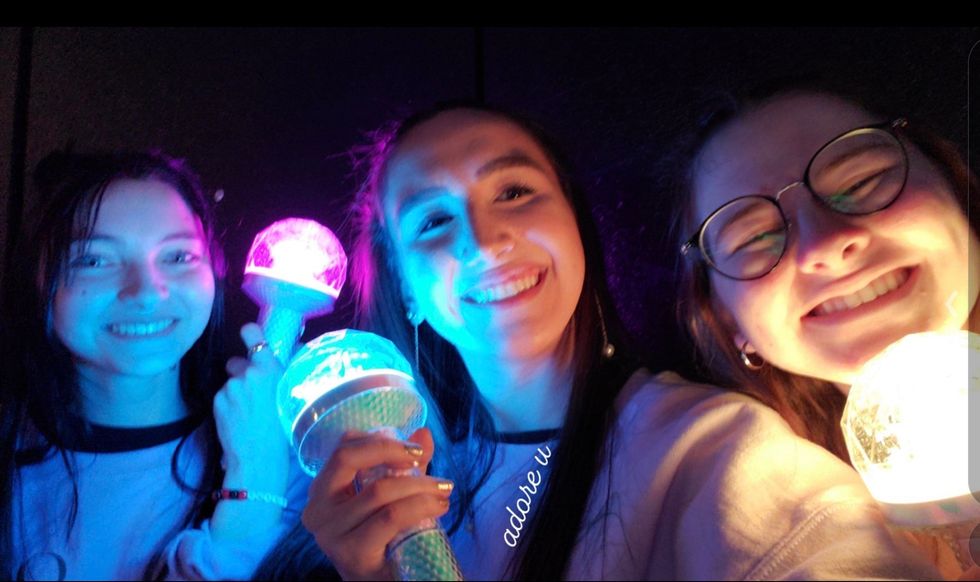 Emma, Guen, and me with our light sticksGuen Baker
Walking into the venue, we saw so many people dressed up in their own Seventeen merch. In addition to the abundance of personalized clothing we saw, tons of people had banners, fans, and light sticks in their hands.
I realize that some people reading this might be unfamiliar with what a light stick is so I'll explain what they are and why they are a part of Korean concerts. Light sticks are an essential at any K-pop concert. Each group has their own light stick, and they are used by fans during their live performances.
Many light sticks have bluetooth which allows them to link up to a central connection and display various colors throughout the show. Waving a light stick around during a concert represents a connection between the fans and the artist/group.
Back to before the concert, Guen, Emma, and I also made our own sweatshirts with the name of the tour on the front and their slogan, "Say the name, SEVENTEEN" on the back. This is now my favorite sweatshirt, and it will be a constant reminder of the amazing time I had at the concert.
Before the concert started, Seventeen's music videos were playing on the big screens by the front of the stage. A majority of people were singing along and it was like a huge listening party.
From this point onward, it felt like we were entering another world where it was just us and the other fans with Seventeen's members. The environment was overflowing with positivity and it felt so good to just let everything go and enjoy being with the group for three hours.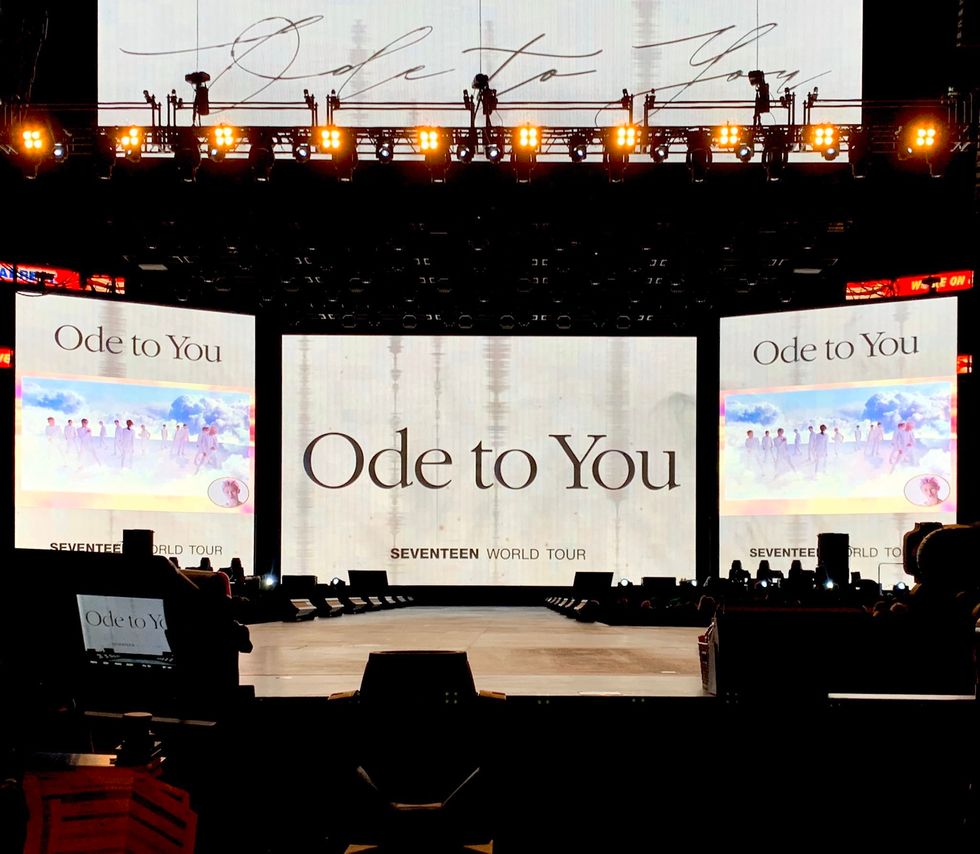 https://twitter.com/caratmoments/status/1215798399452106752
This concert was truly the best concert I've ever been to so far. You could see that every one of the members was putting in their full effort to make a good stage for the fans. Their singing, dancing, and energy was off the charts.

In addition to the incredible show they put on, we were so impressed by how much the members tried to speak in English for us. Even though they had a translator offstage who translated what they were saying in Korean to English, most of the members made an effort to speak English on their own. This may seem like a small thing, but it really touched me that they were trying to communicate with us in a language that most of them aren't that confident in.
Unfortunately, the leader of Seventeen, S. Coups, couldn't attend this tour, but that didn't stop us and other fans from cheering the loudest during his parts.
When the concert was coming to a close, each member said a few things to us before the final song. Every one of twelve members were so sweet and grateful for our energy.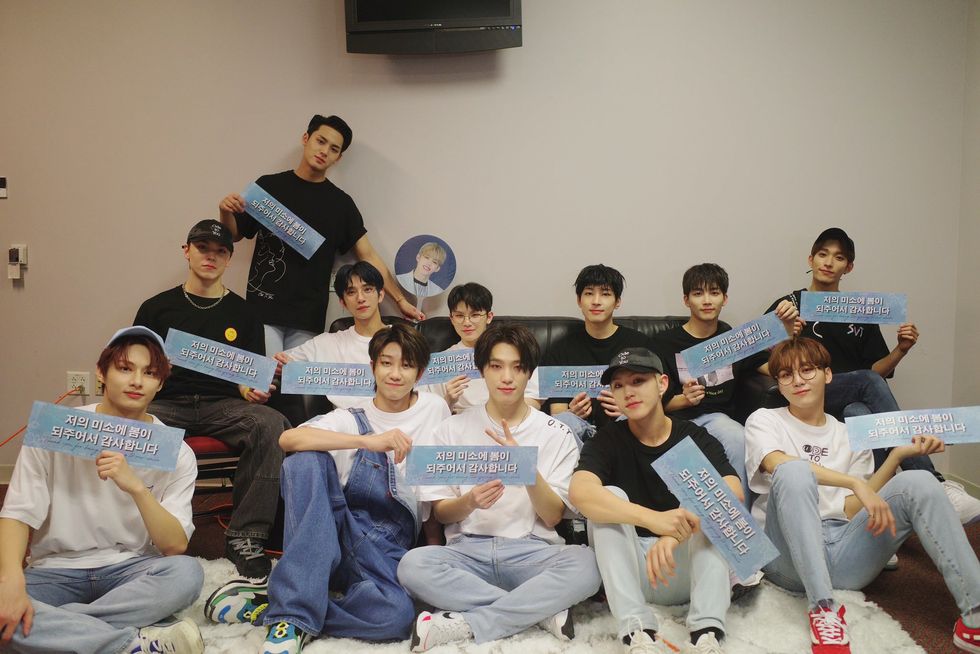 Seventeen after the Newark showhttps://twitter.com/pledis_17/status/1215858748641566720
Every song they performed was honestly incredible, but my top three personal favorites were "Just Do It" (OT13 version), "Chilli", and "Oh My!"
I could truly go on forever about this concert because it was one of the best experiences of my life. I'm so grateful for my parents for driving us to Newark and for my best friends for making this concert unforgettable.
I hope in the future I can attend another K-pop concert with my best friends and make even more memories!